Why InQubeta Is The Most Important AI Coin Launch Since Fetch.ai And Bittensor
Disclaimer: The text below is a press release that is not part of Cryptonews.com editorial content.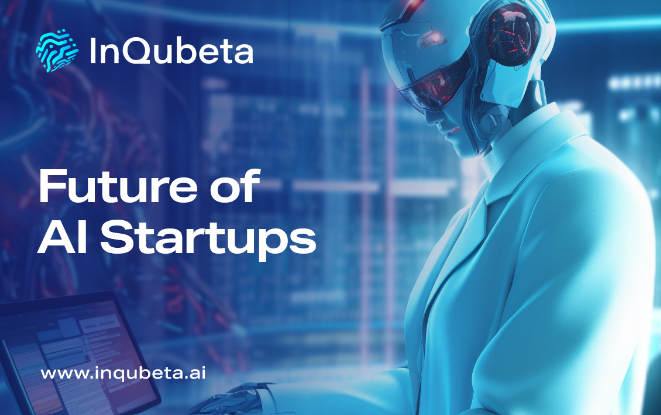 Cryptocurrency tokens associated with artificial intelligence (AI) have become increasingly popular in the digital market.
This is due to the rapid global adoption of artificial intelligence in the real world. AI is an industry that possesses vast opportunities that can enhance the development of the digital and real worlds.
Several AI-related cryptocurrency projects have launched recently and have provided substantial gains for investors.
AI crypto projects like Fetch.ai (FET) and Bittensor (TAO) created excitement when they launched. Now, InQubeta (QUBE) is all investors and experts can talk about.
This token has significantly outshined seasoned AI crypto projects because of its uniqueness and utility.
InQubeta has become the most important AI launch yet because of its plans for AI startups and investors.
InQubeta (QUBE) Captivates Investors With Its Plans To Maximize AI Production And ROIs
InQubeta is an exciting new cryptocurrency project that introduces investors to the many benefits presented by the AI market.
This progressive project aims to accelerate the development of AI technology by raising capital for small AI businesses.
InQubeta plans to conduct this through crowdfunding and fractional investment.
Using its top NFT marketplace, InQubeta allows AI startups to mint equity-based NFT assets for fractional investment.
This way, investors will put their money into the businesses they believe in and startups receive funding. The project also offers great incentives for holders of the QUBE tokens via its staking protocol.
The governing currency of this fast-rising platform is a deflationary ERC20 token known as QUBE. The QUBE tokens oversee and execute all transactions across InQubeta's network.
With this token, investors can participate in staking and NFT trading and own fractional shares in AI startups.
These are some of the reasons why this token is believed to be the top crypto to invest in right now.
Fetch.ai (FET) Struggles To Compete As InQubeta Takes Over The AI Scene
Fetch.ai is a blockchain-based cryptocurrency project created for AI users and lovers. The platform uses blockchain technology and machine learning (ML) to run its programs.
It renders services to AI platforms that improve the design and development of AI. The FET coin runs and powers Fetch.ai's system, including gas fee payments and all network exchanges.
A notable thing about Fetch.ai is that it is decentralized and can permit the promotion of economic activities by software agents.
However, FET has been struggling to compete with new projects, such as InQubeta, whose strong market presence has led experts to call the QUBE token the next AI crypto king.
Bittisensor (TAO) Gets Left Behind As The AI Crypto Universe Continues To Advance
Bittensor is a blockchain that utilizes the open-source protocol to provide scalability for its network. It induces innovation by intensifying the production of artificial intelligence by training models.
Bittensor is well-known for rewarding the AI marketplace with its utility.
TAO is the token that runs all operations on the Bittensor network.
Though this crypto has made an impression on investors in the past, it has failed to do so in recent months as investors seek new thrilling opportunities.
InQubeta has set a new standard that could take TAO time to emulate.
Summary
InQubeta has gained traction as the top crypto to invest in in the digital market today. This is because the outstanding features it possesses are difficult to overlook.
InQubeta is a project of great distinction with its utility, successful presale, and top NFT marketplace.
Being the first cryptocurrency project to generate funds for AI developers and their businesses, InQubeta brings sensational innovation.
InQubeta will be around for a long time, and investors that seek to reap the most profits should join its presale today.
---