Watch: CoinField's President on Their New Token, Growth Plans, and Competition
Disclosure: Crypto is a high-risk asset class. This article is provided for informational purposes and does not constitute investment advice. By using this website, you agree to our terms and conditions. We may utilise affiliate links within our content, and receive commission.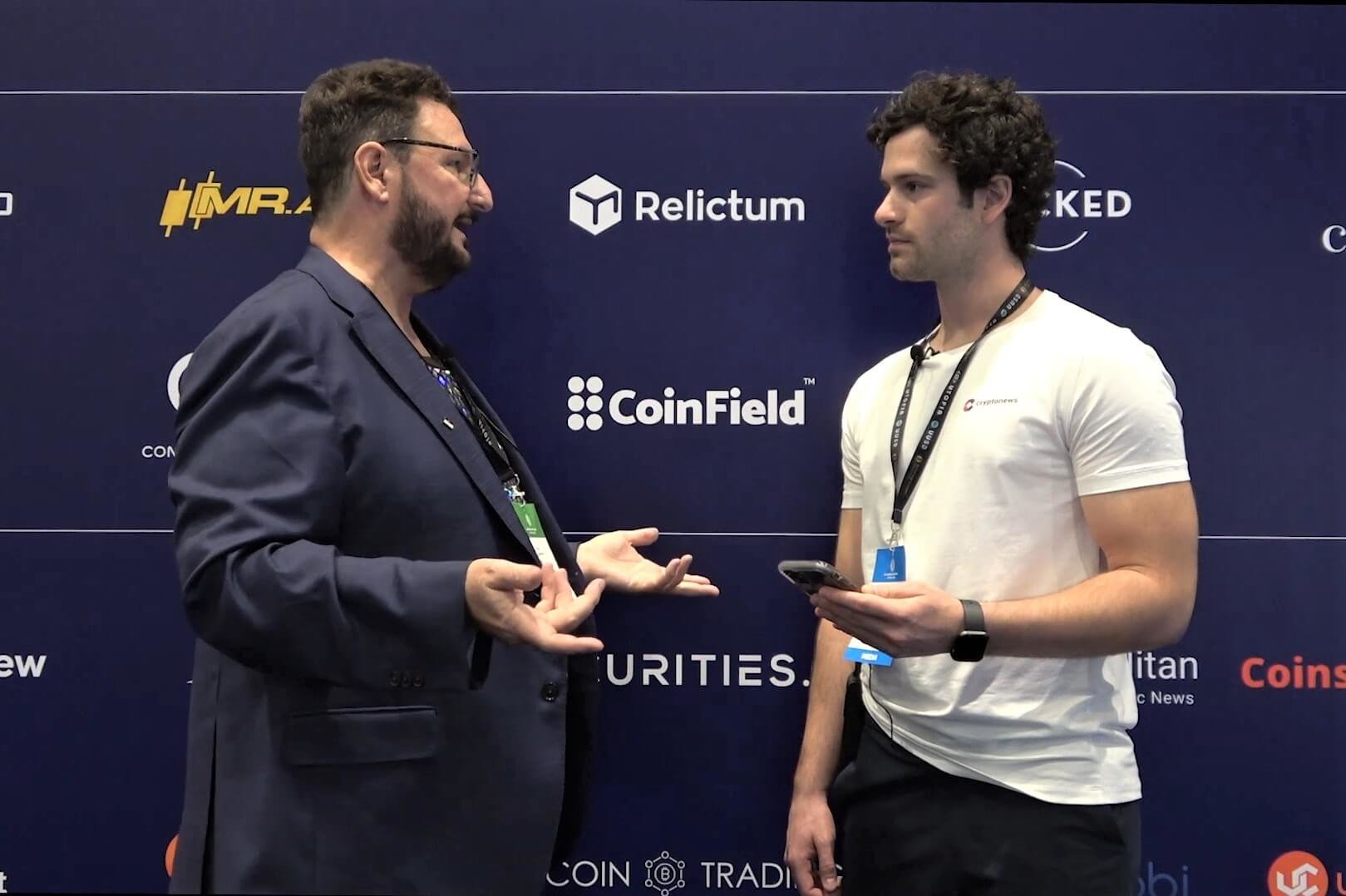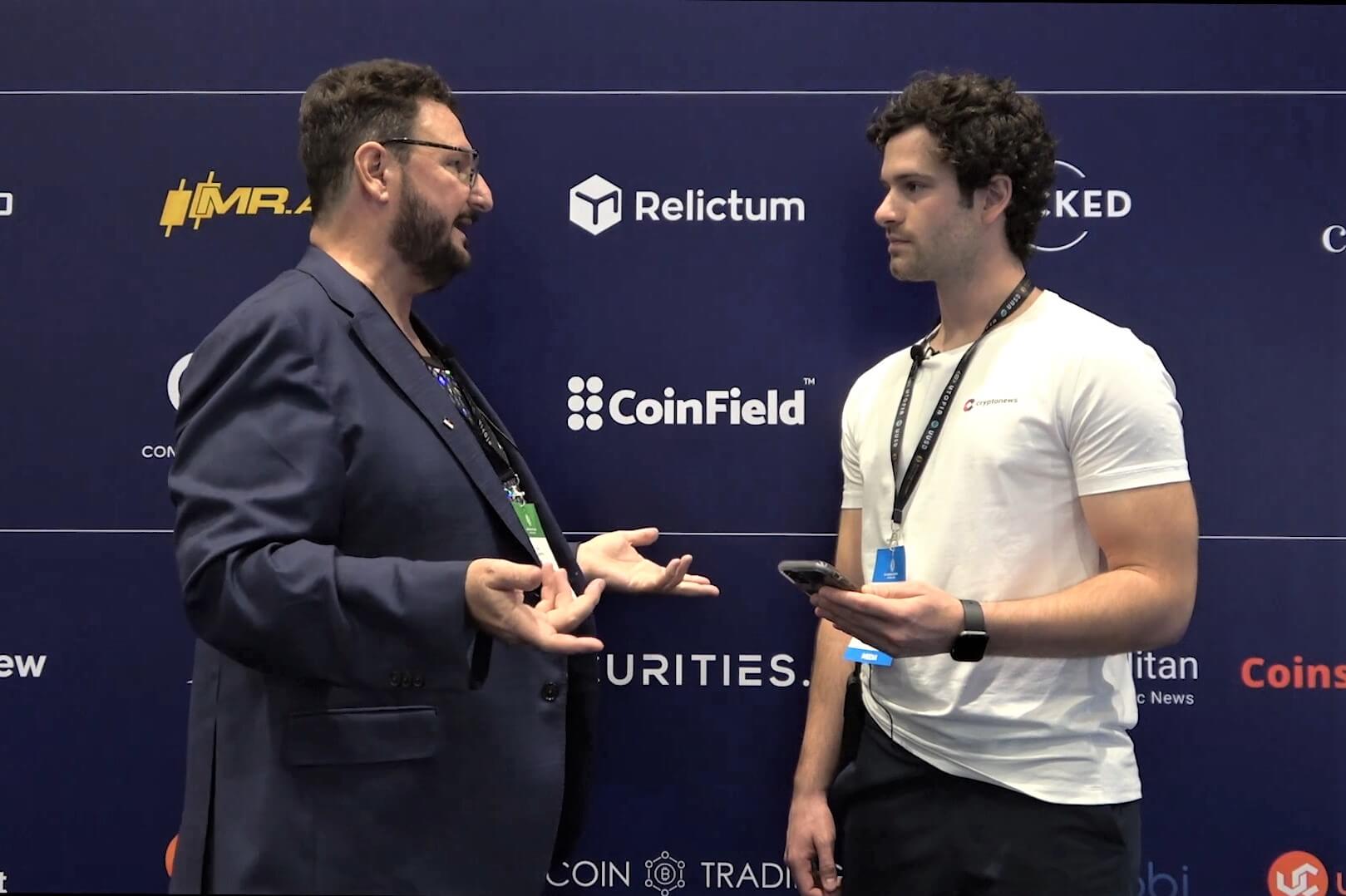 Alex Lightman, Executive Chairman and President of a European crypto exchange CoinField that operates in 193 countries, claims that exchange tokens will outperform other cryptoassets as the company is now preparing to launch its own, somewhat unusual coin.
Per Lightman, this utility token aims to help solve the food inflation problem in developing countries.
"The CoinField coin [CFC] will be giving you discounted access for trading fees on CoinField and to Nwassa [an agribusiness-focused digital platform] and to 10 million customers or mobile phone customers of Tingo [an Africa-focused, agri-fintech company]," Lightman told Cryptonews.com at the Blockchain Economy Expo 2021 conference in Dubai last week.
According to him, "this coin is the first attempt from the crypto community to solve that problem sustainably."
Besides, the entrepreneur mentioned that the CFC coin holders might be able to exchange their tokens for meals: "What I want is something that is one CoinField coin per meal."
Speaking of the crypto market, Lightman said he believes that exchange coins are going to outperform the rest of the crypto market due to their "feedback loops."
"Overall, yes, bitcoin is gonna outperform the crashing US dollar, but exchange coins as a category will outperform crypto as a category, and bitcoin by itself, that's my belief," he said.
_____
Watch the full interview and hear about the growth plans of CoinField, trends in crypto, how the company is going to compete with the industry leaders, and more.
The interview is brought to you by Matt Zahab and Eimantas Žemaitis.
__
The transcript of the interview:
How has this year been for CoinField so far?
It's good. First of all, it's a great year for me because my colleagues and I bought the exchange this year. The original founders created an exchange coin, called SOLO, or Sologenic, and they did so well with it they said 'we just want to focus just on our cryptocurrency' so they said to a colleague of mine 'would you like to buy the exchange?' and he said 'yeah' and asked me to run it. I put up the original money to basically start it off, and then a whole lot of other people said 'hey, can we join, can we join?' and it's been one of the most amazing experiences of my life how it's kind of coming together.
What are your strategic expansion plans for 2022 and beyond?
First, it's to have a CoinField coin, which we also call Field, being a coin that is recognized as making concrete steps towards using crypto to solve what I think is the number one problem for the stability of countries in the world – food, and the hyperinflation of food prices. So I think that this coin is the first attempt from the crypto community to solve that problem sustainably.
The CoinField Coin is on pre-sale right now – what's the strategy with this token?
Right now we're here at the show, we just started yesterday, and we're taking indications of interest, and then as soon as the lawyers approve, we get our opinion letter and everything, we release the whitepaper and it's a utility token that's based on ERC-20, its Ethereum. However, we're going to, after we distribute it, we're going to replace it with another coin because we have a lot of interest from various people saying 'oh why don't you do it on our platform and the others' and I basically want to see what all the offers are to collaborate with people because we're very unique – right now a lot because some of the big firms doing ESG standards – they want to solve social problems.
We're the best pure-play about that. So there's CoinField, and CoinField is going to be a part of a publicly-traded company called Tingo Inc, and Tingo is operating in eighteen African countries – Tingo is the largest agri-fintech company in Africa, and they have the largest agri-tech trading platform, it's called Nwassa and Nwassa does over 3 billion in the year, it's a public company so these are FCC fillings, you know, it's all out in the public domain, there's nothing special about this information, I'm just digging it out of the documents.
But with CoinField we have about 17 billion maybe more in transactions, and we have 3 billion on the Nwassa platform. Both of those numbers should be way up for next year because we're putting money into it and so the CoinField coin will be giving you discounted access for trading fees on CoinField and to Nwassa and to 10 million customers or mobile phone customers of Tingo. So basically it's the first time that somebody has had a coin that can work with a crypto exchange in 186 countries for all the mobile phone needs of somebody and for all of the trading platform needs – that's a unique offering.
How are you guys going to compete with the big boys and the big gals – the other big centralized exchanges?
Sure, one of the things is that a lot of this happens one on one but there's a very big difference and I don't think crypto people realize it because you think 'regulation is bad' and unregulated means 'we're free.' In fact, FTX is an unregulated exchange, Binance is an unregulated exchange, you have companies that are big exchanges and I don't think customers realize the extent to which their funds are comingled with the exchange's funds. So the exchanges go: 'you know, somebody left their crypto here, I think I'm gonna yield farm it a little bit, I think I'm gonna goose my returns' and then someone gets hacked like Liquid got hacked in Japan, and all of sudden its like 'oh, so there was commingling of funds' and then the exchange goes down.
And so, anybody can try anything for a certain amount of time but ultimately the idea of regulation for exchanges is that you don't have a problem for the customers. So we're a regulated exchange – we have people who have to answer to regulators and we have to explain everything that we do – we have to account for it, and so we actually had an audit by Grant Thorton where they went through and said – ' are you compliant with all the regulations of the European Union?' And they went – 'yes.' And we also have auditors at Tingo that are looking at our financial details and saying 'are these numbers there?' So there's just that quality that you get from a public company that is, and somebody who's a regulated exchange – and we have that. I think that there are people who just want that extra security, and that's how we'll compete.
The other way we compete is that we actually care about people – we care about whether they have enough to eat, and we care about if we're smart about crypto we should be able to use crypto to solve real-world problems. Like the hyperinflation of food – so Michael Saylor has one way of doing it, I talk to him yesterday, I got the last question, and I have my way of doing it. And people are asking Elon Musk or looking to Elon Musk for crypto news, like 'oh Elon Musk tell us what we should be investing in' and his advice is 'oh, Dogecoin.' How does dogecoin help with food hyperinflation? I mean its so funny to me, and so weird that he's saying one a hand dogecoin, and on the other hand he's saying 'I wonder how to solve the problem of food,' right, the food thing and all, 'I should donate things' and then he doesn't realize that you can use crypto and his reputation to actually feed people. And that's what we're doing, and so, what I want is something that is one CoinField coin per meal. Now, in the beginning, we're gonna have to bootstrap so we'll have meals. So on our CoinField.com website, you can get a meal for CoinField coin.
And it won't be a great meal, it won't be a huge meal, but lets say the coin follows what SOLO did, you know, that's the other coin from our exchange, and it goes up 10 times – well then, that's a better meal, that's a decent meal, even for western standards. And what if it goes up more from there? I mean, the cool thing would be to have pictures each week, like, here's the meal you can get for one CoinField coin, and right now, it's apple and a banana.
And then the next week it's like three bananas and a sandwich, and then all of a sudden you have a bunch of people having like a medieval-style Viking banquet or something. I think that would be super cool, and I think that would be a way for people to get excited about crypto and say 'oh.' So, I see this isn't just something to make a lot of people who a rich, like that Remy song 'I'm gonna be a bitcoin billionaire,' you know and all that where it's funny and cool but like 'oh wait, you're solving real-world problems – that's what I want, that's what CoinField wants, that's what Tingo wants.
What is the most important old/new crypto trend you see moving forward into 2022?
Sure, well, the biggest trend and the one that I talked about today is that exchange coins, coins from Binance, coin from KuCoin, coins from other places, outperform crypto as a whole. So people are looking, it's like 'oh, what coins are gonna be outperforming?', and what outperforms is Metcalfe's Law – every n number of users increases the utility of the network increases by n squared. And so I have diagrams over in our booth, you know, that show that basically has these positive feedback loops – more users gives more data which gives better algorithm which gives better applications and then you have these positive feedback loops to get people more and more value.
And it totally blows away the returns of things. So Michael Saylor is saying 'yeah, you got to put it all in bitcoin, you got to put it all in bitcoin, it's property, it's an asset and yet it doesn't have those feedback loops that other things can have. So overall, yes, bitcoin is gonna outperform the crashing US dollar, but exchange coins as a category will outperform crypto as a category, and bitcoin by itself, that's my belief.
Bitcoin – any hot takes or price predictions? Bitcoin on January 1, 2022, and January 1, 2023?
Okay, I would say…I don't normally make these predictions – I have two million words about the future with no mistakes in my books because I don't make price predictions but sure what the hell since you've asked. What I'm getting for January 1, 2022, is somewhere in the area of USD 80,000, and then for 2023 236,000 – those are my numbers.
___
Learn more:
– Watch: DarkFi Team on DeFi Split, Financial Privacy, Metaverse, and More
– Watch: VP of WazirX NFT Marketplace on NFT Trends, Challenges, Solutions, and More

– Watch: CryptoBirb on Trends in Crypto Trading, His Exit Strategy, Bear Market, and More
– Watch: Tone Vays on Bitcoin Narratives, Bear Market, DeFi, NFTs, and Ethereum

– Watch: Polygon's Co-founder On 'Holy Grail' of Scaling, Ethereum Merge, NFTs, and More
– Watch: Nym's CEO on Mainnet Launch, Privacy Trends, and More
---