UN Praises Ant Financial's Blockchain Support During COVID-19 Outbreak
Ant Financial, the operator of mobile payment platform Alipay and an Alibaba affiliate, is one of a handful of fintech companies to have been included on a UN list of companies helping economies cope with the financial fallout of the coronavirus pandemic.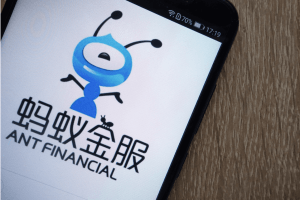 The Chinese company was the only blockchain provider named on the list, which was compiled by the UN Secretary-General's Task Force on Digital Financing of the Sustainable Development Goals – praising enterprises that have helped businesses cope with COVID-19-related market disruption.
The Task Force is a select group of leaders and experts from around the world – and happens to include Eric Jing, the executive chairman of Ant Financial.
Ant Financial has been promoting its Duo-Chain blockchain platform in an attempt to mitigate the damage of the coronavirus on Chinese small- and medium-sized enterprises.
China's SMEs account for 70% of the nation's GDP and constitute 80% of its exports. They have been among the hardest hit business in the country as the public health crisis continues to rage.
The Task Force wrote,
"Ant Duo-Chain, a blockchain-powered supply chain finance platform developed by Ant Financial, allows small and medium suppliers to apply [for] loans from banks with their receivables from large enterprises, helping them deal with financial constraints during the coronavirus epidemic.
"
Ant Duo-Chain, a project founded in 2019, lets companies apply for loans from banks – which can involve a lengthy process for smaller companies.
The solution makes use of blockchain technology to boost transparency and access to real-time information about companies, speeding up loan application processes.
As reported, earlier this month, Ant Financial partnered with China Everbright Bank, a major commercial bank, to jointly implement Duo-Chain in supply chain finance.
Ant Financial has also recently launched a blockchain-powered online information platform for tracking charity donations and medical supplies.
Aside from its blockchain-based supply chain finance operations, Ant Financial also appears to be working on digital fiat-related projects.
In the past month alone, the company unveiled five patents related to China's much-anticipated Digital Currency Electronic Payment (DCEP) platform, according to Chain News.
The patents were related to the distribution of DCEP, as well as hardware and devices that can be used for DCEP-based transactions.
Ant Financial's parent company, the e-commerce behemoth Alibaba, is China's top blockchain patent holder.
---