Startups Lead the Blockchain Revolution in the Travel Industry
Disclosure: Crypto is a high-risk asset class. This article is provided for informational purposes and does not constitute investment advice. By using this website, you agree to our terms and conditions. We may utilise affiliate links within our content, and receive commission.
Trond works as a consultant to the travel industry and as advisor to blockchain startups. He is also a hobby cryptocurrency investor, and writes about the blockchain and ICO space. Follow him on trondbjoroy.com and connect with him on LinkedIn.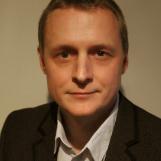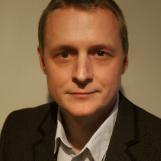 The travel industry relies in large parts on decades old tech and processes and there is very little actual innovation happening. While blockchain technology definitely has the potential to help the industry on many different levels, from the obvious streamlining of money transfers to more complex business processes, there is a chance that industry incumbents try to stop this from happening, and by doing so risk having to watch the blockchain revolution from the sidelines. Let's look at the main reasons for us ending up in this situation, and why I believe that an industry wide adoption of blockchain and cryptocurrencies could prove an insurmountable task.
Innovation happens slowly and behind closed doors
In travel there is very little collaboration between developers and a general lack of open data exchange standards. There have been a few attempts, like the International Air Transport Association's (IATA) NDC (New Distribution Capability) which is an XML (Extensible Markup Language) standard that aims to make it easier for airlines to sell their products through different channels. However, it took IATA at least three years to release the standard and it's taking even longer to onboard the airlines. While this is an example of the top-down innovation happening in IATA's corporate walled gardens, at least it's an attempt to introduce some level of standardization. A couple of other players have tried building standards that embrace the industry as a whole, and not just the airlines, but none of them have received the backing needed.
No reason to innovate
The core of the industry is dominated by a few intermediaries. These are the online travel agencies (OTA) Expedia and Booking Holdings, and the global distribution systems (GDS) Amadeus, Travelport and Sabre. These oligopolists control travel inventory, i.e. airline seats, hotel rooms, etc. Their business models push prices up for travellers, and they give all travel startups a hard time gaining access to their data. Add to the list obstacles like:
– Opaque incumbent relationships characterized by a lack of trust
– An attitude of buying technology over building due to limited developer resources, combined with a general fear of experimentation
– Silo thinking and slow decision-making
– A workforce of the past
And you get an idea of the amount of trouble we're in.
But we keep reading about blockchain solutions in the industry. That's good, right?
Over the past year we've read stories about big industry names building blockchain solutions. TUI Group wants to move all their data on the Ethereum platform to cut out the middlemen mentioned above. Russia's biggest airline, S7, partnered with Russia's Alfa-Bank last year to speed up settlement times between airlines and agents, in a solution built on Ethereum. And then there's Webjet who's building a solution which tracks the inventory of hotel rooms around the world. Ironically enough they're using the technology to ensure that all intermediaries between a consumer and their hotel get paid for their roles in facilitating the booking. Not exactly what Satoshi Nakamoto envisioned…
The problem with these use cases is, they're all about building highly centralized solutions on private or permissioned blockchains, redoing stuff that works just fine today. Nothing is being disrupted, the companies involved are simply entrenching their own position and trying to stay relevant. I'm not saying all business processes belong on a public chain. The real question is perhaps if these type of solutions require a blockchain at all, or if they would be better off in shared databases. They wouldn't have gotten the same attention if they couldn't put 'blockchain' in their press release though.
If we want to use blockchains to their fullest potential, I believe one of the prerequisites, both in travel and in general, is for companies to collaborate. That means using the same solutions on public, permissionless blockchains. Only by doing this will we be able to extract the value that comes from sharing the same data layer, thus enabling different parties to interact with each other. Imagine the potential for business model innovation in a world like this!
In my search for potential disruptors of the travel space, a couple of projects stand out. Winding Tree was perhaps the industry's first open source, public, permissionless blockchain initiative. They want to democratize inventory distribution, which is the processes involving how airlines and hotels make their seats and rooms available to the travellers. Winding Tree successfully completed their token sale in February and are now in the process of building out their vision. The team has managed to establish some strong partnerships, among them industry giant Lufthansa Group, who has invested in Winding Tree's token and agreed to put inventory on their platform.
Disclosure: I have no vested interests in Winding Tree. However as an industry professional and blockchain enthusiast, I'm following their project closely.
Another startup, looking to speed up international payments and fix the mess that is loyalty programs, is Travelkoin (disclosure: I'm an advisor).
One of the great promises of blockchain technology is that of interoperable loyalty programs — Possibilities include instant redemption of points, transferring points between family and friends, and trading points for fiat. Even buying a flight ticket with points that you earned from flying with a competing airline. Travelkoin enables this.
When travelling I'm not a very loyal person. I just want to enjoy the best offers that I can at any time so this setup actually sounds perfect to me. It will however require participating program owners to innovate their business model and welcome collaboration with other suppliers.
Both Winding Tree and Travelkoin are building on public Ethereum and will provide APIs (an application programming interface) and SDKs (a software development kit) to allow other travel companies to easily integrate with their platforms. These are infrastructure projects, hoping to become base protocols on Ethereum for the travel industry, and the teams are encouraging others to build their own applications on top of them. With both being open source and fully transparent, anyone can study the code and propose changes. I'm hoping this will encourage industry wide developer collaboration.
I believe the most important task for these startups in the years ahead, will be industry executive education. The reality is there is very little actual knowledge about blockchain or crypto in the travel industry today. It's mostly buzzwords being thrown around, and few have yet taken a stand on the technology. The innovators need industry buy-in and adoption of their platforms to succeed. To achieve this, they need clear messaging that resonates with industry players. Getting this right could prove the hardest part.
I expect most new blockchain projects in travel to focus on more peripheral and niche markets than what Travelkoin and Winding Tree are trying to cover. The majority of innovation will be startup-driven though, as industry incumbents have limited opportunity and willingness to invest in emerging technologies.
---