How Blockchain Might Give the Homeless a Comeback
Nonprofit uses blockchain in order to help the homeless It wants to raise 3,334 ETH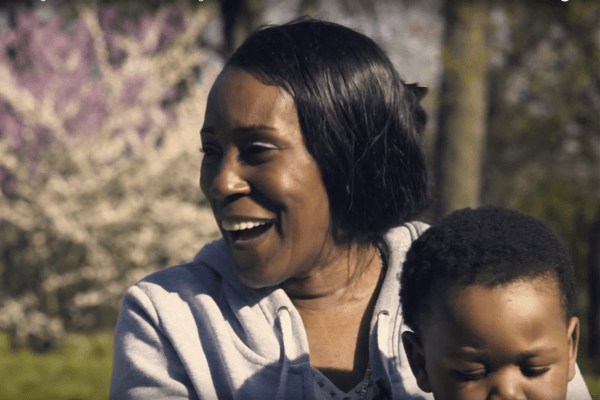 As someone who has experienced chronic homelessness, Latricia Mercer does not take spending time with her grandchildren or having a steady job for granted. Her life went through a dramatic change when she participated in "Project Comeback," a free vocational rehabilitation program for homeless individuals in New York City. The program is run by a nonprofit called The Association of Community Employment Programs for the Homeless (ACE). Now, ACE is employing blockchain technology to empower even more homeless people.
Mercer has reconnected with her family and has her own place in a neighborhood where she once slept on benches. She was a Project Comeback participant before ACE ventured into using blockchain technology in 2017.
In March 2017, SingularDTV, a blockchain entertainment studio, approached ACE about using a technology they created called Tokit (it's a dApp, or an app based on decentralized blockchain technology, which individuals or groups can use to connect with a broader community of supporters in a variety of ways). ACE agreed.
Last November, the nonprofit issued its tokens called "ACEs" and named its campaign Project Comeback, after its central program. It's selling ACEs through November 2018 to support its community programs for the homeless.
"The blockchain community is aware of the problems our society is facing and coming up with the most innovative approaches to promoting equality and justice," ACE Director of Development Travis Tinney tells Cryptonews.com. He says working with SingularDTV's Tokit has taught his organization to "keep [their] eyes open for ways to be innovative and share our story with new audiences." While he sees the volatility of some cryptocurrencies and public skepticism toward them as one downside to using the technology, to him, the upside is that "people from all over the world are able to make a true difference in the lives of people facing real hardships with the click of a button."
ACE's traditional donors are commonly New Yorkers who tend to skew "a little older, but that is starting to change," he says. Tinney appreciates that this innovative fundraising strategy connects ACE with new donors "from a spectrum of age groups, locations and backgrounds." ACE is also open to the idea of working with other blockchains to connect with supporters and serve the homeless, should the opportunity arise.
From Tinney's point of view, "Not everybody is on board with blockchain technology yet, but that just shows us there is still great potential for its growth and expansion."
ACE Wants to Raise 3,334 ETH
The ACE team is working to "tell the stories of the individuals [they] serve and how the support of the blockchain community will make a difference in their lives," Tinney conveys. The only cost to the organization has been the investment of staff time to the project.
ACE's Project Comeback campaign has a goal of receiving 3,334 ether (ETH) (more than USD 4.4m as of January 15, 2018) and runs for a year. Money raised will be split between ACE's initiatives in this manner: 70% will be used to fund paid work experiences for participants, 20% will go to classes and trainings, and 10% will be used to pay for long-term support for graduates.
One ACE equals 0.003334 ETH. So far, ACE has raised 167 ETH, or 5% of the goal. Tinney says he and his colleagues are very pleased with the results. Even if they don't reach their goal, they will keep all the funding earned. He explains the nonprofit will likely convert some of the funds into USD and leave some in Ether, depending on "the strength and trajectory of Ether at the end of 2018."
ACE will continue to market the ACE tokens through its social platforms and plans to reach out to media outlets with press releases in the future as the campaign continues. While Tinney and the rest of the ACE team typically use phone calls and hand-written notes to thank supporters, the Tokit campaign does not provide traditional contact information. So, they are still working out how best to connect with contributors and in the meantime, Tinney has this message for supporters:
"If [you] are reading this now--we can't overstate how grateful we are and how much your contribution makes a difference."
ACE is not the only nonprofit or social good organization to embrace blockchain as a useful tool. For example, the human rights charity Restless Beings is using blockchain technology to provide IDs to stateless and prosecuted Rohingya refugees. Since 2016, the United Nations' World Food Programme has used its blockchain-based aid delivery system called "Building Blocks" to deliver assistance to more than 10,000 Syrian refugees. Bithope is an online fundraising platform that allows visitors to donate to a variety of charities with bitcoins. Blockchain for Good is an international think tank organized around the goal of exploring how blockchain can best be developed "for the greater good of humanity, society, economy and our environment."
***
What Tool Is ACE Using?
Tokit is a dApp; an app based on decentralized blockchain technology. Tokit allows creators, nonprofits and other users to interact directly with supporters by creating and selling their own token on the Ethereum blockchain.
After putting significant funding and time into developing Tokit technology, SingularDTV is empowering users "to start their own tokenized ecosystems and tokens within minutes and at virtually no cost," explains CEO of SingularDTV Zach LeBeau.
About ACE
Project Comeback is ACE's main program. It provides paid work experience (14 hours per week), Adult Basic Education, job and life skills training, and field-specific experience and certificates. For example, participants can gain credentials in Food Handler's Safety, Construction Safety, Security and other professional areas.
ACE also offers a retention program called "Project Stay." Through Project Stay, it supports its graduates (participants who have gotten jobs) with life-long support and enrichment services, such as counseling, workshops and job and life-skills assistance. Through a third initiative, "Project Home," ACE affords a rent stipend during a set time period for those graduates who pursue additional training and education to boost their career prospects and success.
Tinney tells Cryptonews.com that ACE's funding currently comes primarily from "private donors, foundation support, event revenue and program revenue through providing sanitation services" (a maintenance crew made up of ACE participants provides street sanitation and horticultural services in New York City).
"We offer opportunities to folks who often find themselves without any. All they want is a door open; an opportunity, and for 25 years ACE has afforded them that," says Executive Director James Martin.
---