Ethfinex to be Closed as New Focus is on Decentralization (UPDATED)
In an attempt to focus on the Decentralized Finance (DeFi) community, Ethfinex, a crypto trading platform operated by iFinex, which also controls major crypto exchange Bitfinex, is becoming DeversiFi, an independent, hybrid decentralized exchange. (Updated on 16:13 UTC: updates throughout the entire text, in bold.)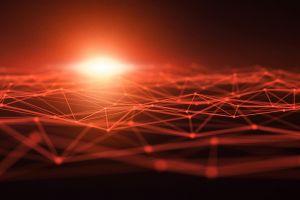 "With DeversiFi now able to compete with existing centralized exchanges, we are closing down Ethfinex.com and revamping the Nectar (NEC) token as we transition towards full decentralization," Will Harborne, CEO of DeversiFi, said in a blog post.
Ethfinex Trustless, the hybrid Ethereum exchange platform launched by Bitfinex in mid-2018, becomes DeversiFi today, while Ethfinex.com, the centralized platform that was launched in 2017, to be closed next month.
"Traders of Ethfinex Centralized will be able to trade on DeversiFi by withdrawing their tokens to a privately owned wallet. Users who do not wish to withdraw their funds from Ethfinex Centralized will automatically be moved to Bitfinex once Ethfinex Centralized closes its doors in September 2019," the company said in a press release.
Harborne told Cryptonews.com that the centralized platform has "tens of thousands of monthly active traders, whereas DeversiFi (the new Ethfinex Trustless) has several hundred dedicated users that have helped us improve and iterate the product over the past six months."
According to the CEO, they see the new platform "as a necessary next step forward towards our goal of empowering traders through fast convenient and self-managed decentralized financial technology."
The platform claims that it is a "high-speed decentralized exchange where traders can execute orders of any size directly from the security of their private wallet, whilst accessing the liquidity of large existing exchanges."
The company said it will launch new products and features, such as decentralized margin trading and lending, as well as invest in decentralized exchange technology, "to better serve the needs of the rapidly growing DeFi community."
__________________
__________________
Also, DeversiFi aims to present "a brand new model" of Nectar, the native token of Ethfinex, on August 21.
"DeversiFi's flagship product is a hybrid DEX [decentralized exchange]. The settlement is decentralized on the Ethereum blockchain. What makes it a hybrid DEX is that the order-books and matching are centralized. The user simply locks their ERC20 tokens into a smart contract and can then execute by simply signing a transaction - matching the speed of a centralized exchange whilst maintaining control of their funds until the trade is executed. We think that this approach is 'the best of both worlds'," Harborne told Cryptonews.com.
According to him, the exchange will be taking "significant steps" towards further decentralization over the next few months with several product updates, and the launch of a Decentralised Autonomous Organization (DAO) via their Nectar governance token.
Ethfinex is ranked 92nd by trading volume (it only reflects trading volume on the centralized platform, which is USD 9.5 million in the past 24 hours), according to Coinpaprika.com.
Trading volume on Ethfinex: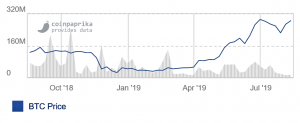 The CEO said that the DeversiFi's trading volume numbers will be available in public over the coming weeks.
---