Entrepreneurs Cry out for Crypto Regulation
More and more crypto entrepreneurs are coming to the conclusion that the crypto market must become a regulated asset class before institutions like pension funds, traditional asset managers, and Wall Street investors, will make serious moves into the market.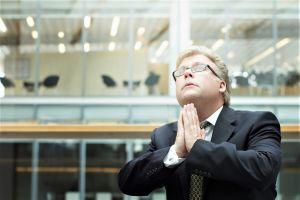 For example, speaking with Reuters in an interview in London on Monday, Jeremy Allaire, CEO of Circle, a crypto startup backed by investment bank Goldman Sachs, suggested that regulation of the crypto space should be introduced in a coordinated manner by international groups such as the G20 group of countries, saying "Ultimately there needs to be normalization at the G20 level of critical crypto-related regulatory matters."
The Financial Action Task Force (FATF), a global watchdog for prevention of money laundering, on Friday said it would draft new rules regarding criminal use of digital assets by June next year. The intergovernmental organization said that governments worldwide would have to license or otherwise regulate crypto exchanges and related companies in order to prevent money laundering and terror financing from occurring.
Asked about the initiative from FATF, Circle's CEO said this represents "a good start," although he said more detailed regulations are needed, particularly relating to initial coin offerings (ICOs) and exchanges, saying:
"When it comes to token offerings, how should they be treated? Which token offerings are securities, which are not? […] The trading venues - are they like spot commodity markets that need to have rules in place around market manipulation?"
Regulation might encourage bulls
Circle is, however, not the only one calling for more regulation of the cryptocurrency market.
According to Daniel Santos, a former banker who is now running Digital Asset Rating Agency out of Singapore, regulation is needed for the bullish sentiment to return to the market.
"If the crypto market is ever to establish itself as a credible alternative asset class, it will need a set of rules that will weed out fraudulent activity and encourage stable growth, which should attract the deep pockets of institutional investors," he told Bloomberg.
In the same report by Bloomberg, Obi Nwosu, CEO of Coinfloor, one of the oldest cryptocurrency exchanges in the U.K., was quoted as saying that regulation can't come soon enough and as institutional players bring credibility into the cryptoverse it "will make other people that don't necessarily have the resources to do due diligence on crypto say 'if its OK for these guys, maybe it's OK for me.'"
Meanwhile, Eoin O'Shea, a former compliance chief at Credit Suisse Group AG who now runs Temple Grange Partners, a consultancy, said that authorities should look first to see how existing rules protecting investors can apply.
As previously reported by Cryptonews.com, the lack of regulation in the crypto and blockchain space, especially for projects that raised funds through ICOs, is keeping even compliant projects from working.
As the demands for regulation grows, a few countries have sought to position themselves as hubs for the future ecosystem surrounding digital assets. Among them are Malta, Singapore, and Lithuania, which have all taken a proactive approach to create a framework for the industry to develop within.
On Monday, Albanian newspaper Tirana Times reported that Albania is now seeking to become the next crypto-friendly jurisdiction in Europe. The Albanian government is reportedly mulling a new regulatory framework for digital assets that it hopes will help position the country as a hub for investors in the nascent asset class.
---