Elon Musk Net Worth and Crypto Holdings Revealed – Richest Man in The World?
Disclosure: Crypto is a high-risk asset class. This article is provided for informational purposes and does not constitute investment advice. By using this website, you agree to our terms and conditions. We may utilise affiliate links within our content, and receive commission.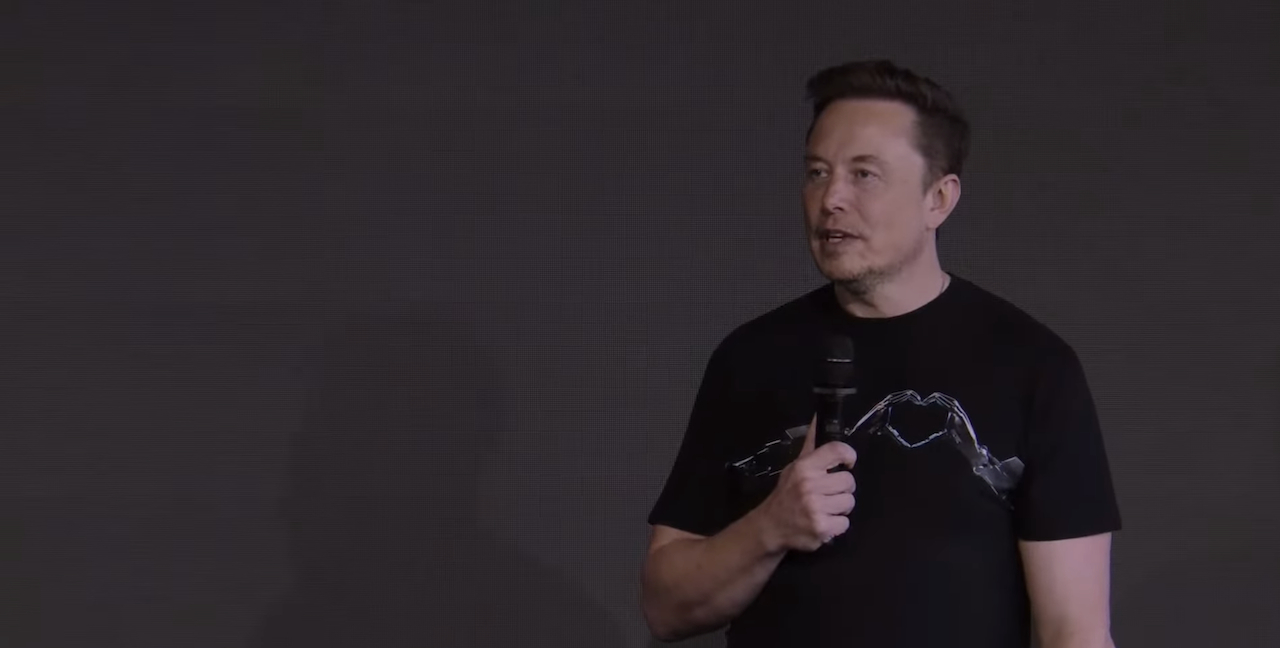 Billionaire Elon Musk is widely regarded as one of the world's most successful entrepreneurs and businessmen in the world.
He is the founder and CEO of SpaceX, angel investor and CEO of Tesla, owner and CEO of Twitter, founder of The Boring Company and co-founder of Neuralink and OpenAI.
Given his massive wealth and in light of his recent purchase of Twitter, one of the world's top social media platforms, Musk is world-famous on a level that few others in history have achieved.
Musk divides opinion; he is hailed by his fans and supporters as a revolutionary genius, and is derided by his detractors as a greedy, exploitative capitalist. Musk also isn't afraid to share controversial political opinions, attracting a lot of criticism from those who take an opposing stance.
Estimates as to Musk's wealth vary.
According to Forbes' real-time billionaire list, Musk is currently the world's second richest man with a net worth of $181.1 billion, with the majority of this wealth coming from his stakes in Tesla and SpaceX. Bloomberg's Billionaires Index, meanwhile, puts his wealth at $165 billion.
Let's take a deeper dive into Elon Musk's net worth and take a look at his crypto holdings.
Elon Musk – Assets Behind the Man's Wealth
| | |
| --- | --- |
| Confirmed Assets | Worth |
| Tesla Stock (13%) | $73.66 billion |
| SpaceX (around 42%) | $57.54 billion |
| Twitter (around 79%) | $10.5 billion |
| The Boring Company (90%) | $5.13 billion |
| Other Assets | $3.23 billion |
| Total Confirmed Assets | $150 billion |
The numbers presented are approximate and were derived from a combination of public filings and statements relating to Musk's net worth across multiple years.
The most valuable asset owned by Elon Musk is his stock of Tesla shares. Musk owned as much as 23% of the company as recently as 2021, but has since reduced his Tesla position substantially, and now owns around 13%, as per a February 2023 regulatory filing.
Musk also owns 304 million in exercisable stock options from the compensation package agreed with Tesla back in 2018.
Musk famously has never taken a salary from his work as CEO of Tesla, opting instead to be rewarded with shares based on the performance of Tesla's stock price and revenue growth.
At the current Tesla market cap of around $566 billion as of Tuesday, Musk's Tesla stake is worth around $73.66 billion.
Musk's second largest asset is his reported 42% stake in SpaceX. Given SpaceX's valuation of around $137 billion in a January 2023 funding round, Musk's stake is thus worth in the region of $57.5 billion.
In October 2022, Musk took over Twitter in a $44 billion leveraged buy-out and is now estimated to own about 74% of the popular social media company.
However, Musk paid over the odds for Twitter (hence why he tried to back out of the deal earlier in 2022).
Bloomberg estimates that his 74% stake in Twitter is only now worth around $10.5 billion, implying that Twitter is currently only worth around $14.19 billion.
Bloomberg base their estimate on the price disclosed by investor Fidelity Blue Chip Growth Fund in a filing.
Meanwhile, Musk has a 90% share in The Boring Company.
The company was valued at $5.7 billion in a fundraising round in April 2022, implying Musk's stake at the time is worth around $5.13 billion. Bloomberg estimates that Musk also owns other liabilities worth in the region of $3.23 billion.
Elon Musk's Crypto Holdings
Elon Musk has never disclosed exactly how much cryptocurrency he owns. However, Musk is a self-proclaimed supporter of cryptocurrency, particularly of meme coin Dogecoin.
"I'm mainly supporting doge, frankly, because I think doge has the memes and dogs and it seems to have a sense of humor and doesn't take himself too seriously," Musk said on the Full Send Podcast in 2022.
In the same podcast, he revealed that he personally owned Dogecoin, Bitcoin and Ether. Tesla has also in the past invested substantial sums in Bitcoin. In February 2021, the company bought $1.5 billion worth of the world's largest cryptocurrency by market capitalization.
However, in a 31st December 2022 filing, the company disclosed the value of the Bitcoin it owned was now only around $191 million, down more than 90% from the value of its holding one year earlier.
Musk explained that Tesla's waning interest in Bitcoin is partially as a result of concerns about the Bitcoin network's carbon footprint.
In a June 2021 Tweet, Musk said Tesla would resume allowing Bitcoin transactions once there is confirmation that 50% of mining activity is powered by clean energy and there is a positive future trend.
Given Musk's 13% Tesla stake, he indirectly owns 13% of Tesla's stated $191 million in Bitcoin holdings. That's close to $25 million in Bitcoin.
Given the 31st December closing price of around $16,500, that implies Musk indirectly owns a little more than 1,500 Bitcoins, worth close to $40 million at the current market price of around $26,000.
The Verdict
Overall, pinning down Musk's exact wealth is difficult and it is near-impossible to know how much crypto he really owns.
But Musk is undoubtedly up there with the world's richest men and if he can turn things around at Twitter, keep pushing Tesla forward and keep making positive steps in SpaceX's mission to colonize space, the rise Elon Musk's net worth could well make him the world's first trillionaire.
Crypto Projects Linked to Musk
Elon's support for Dogecoin has undeniably contributed massively to the growth of the popularity of meme-coins in recent years. Successful projects have even been created in his honor, such as Floki Inu, a meme coin named after Musk's pet Shiba Inu dog called Floki.
One project that has gained significant attention in recent weeks is AiDoge.com, an AI-powered meme-generating platform that has already raised more than $8.6 million since its launch just a few weeks ago.

AiDoge's platform uses advanced AI algorithms and large datasets to generate memes.
All users have to do is enter short text-based descriptions to generate memes, while holding $AI to pay the small fee for the platform.
Users can upvote and downvote created memes, with the highest-ranked images earning their creators rewards in $AI.
Buy AiDoge Here

Disclaimer: The Industry Talk section features insights by crypto industry players and is not a part of the editorial content of Cryptonews.com.
---