Dogecoin & Solana Drop, Yet Borroe Booms: The Silent Crypto Giant Emerges
Disclaimer: The text below is a press release that is not part of Cryptonews.com editorial content.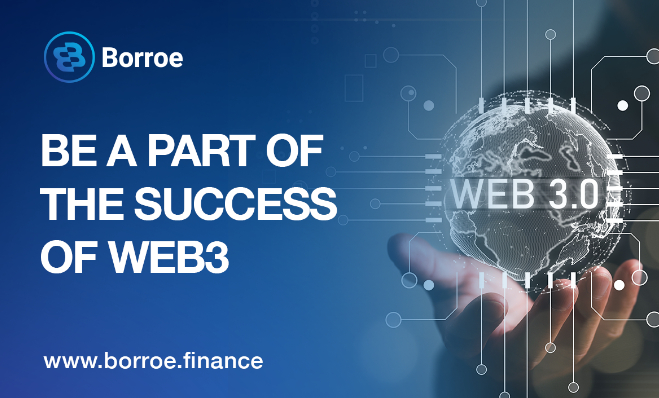 Dogecoin (DOGE) and Solana (SOL) are trying to recover from the recent downturn caused by the August 17 crash.
Their network activity was high, so analysts expect a quick recovery.
Yet, Solana's recent delisting might worsen its drop. Interestingly, these tokens have found a strong challenger in Borroe ($ROE) - a project that has already emerged as one of the top DeFi coins with a projected 300% increase.
Will Borroe ($ROE) exceed the well-established Dogecoin (DOGE) and Solana (SOL)? Let's see why many investors believe it will do so.
Dogecoin (DOGE) Sustains Heavy Losses as Proof of Stake Debate Divides Community
Dogecoin's (DOGE) network saw an uptick in activity in Q2, 2023. Its daily active addresses had risen since late July, reaching 77.94 thousand on August 17.
Dogecoin's (DOGE) total new addresses also reached 15,600.
Within this time, Dogecoin (DOGE) holders were also involved in one of the platform's most recurrent arguments - whether to switch to Proof of Stake (PoS) consensus.
The excitement around Dogecoin's (DOGE) performance and what upgrades should be added to the network was evident in its recent rally.
However, most of Dogecoin's (DOGE) recent gains have been undone by the market crash on August 17.
Dogecoin (DOGE) was trading at $0.076 on August 12. However, it soon dropped by 22.3% to $0.059 on August 17 after the crypto market tanked.
Analysts say it could further recover by 14.5% to $0.071 when the crypto market overcomes its current bearishness.
Solana (SOL) Delisted Again: Binance Blames Regulatory Woes
Solana's (SOL) network activity has been generally high. Its NFT activity increased, especially on August 15, when it surpassed Polygon to reach second-highest NFT sales.
However, Binance, one of the largest crypto exchanges in the world, has delisted a major Solana (SOL) trading pair from its service offerings.
The decision came on August 21, amid the increased regulatory scrutiny Binance is facing.
As a result, some experts fear that the delisting decision could have a negative impact on Solana's (SOL) price, especially because Binance is one of the largest crypto exchanges.
Solana (SOL) was trading at $21.42 on August 17 as the crypto market crashed. On August 21, it dropped by another 3.0% reaching $20.77 after the announcement of Binance's delisting.
Analysts expect an 18.2% rise to $24.57 due to Solana's (SOL) strong network activity and recent developments.
Borroe ($ROE) Excites Crypto Community with A Projected 300% Increase
Borroe ($ROE) Finance is expected to become one of the top 10 altcoins in 2023 because of its revolutionary approach to revenue financing.
It creates an easy and accessible avenue to raise funds. Users can obtain secure loans backed by their future invoices like subscriptions, royalties and management fees.
Through fractionalized NFTs, users can easily collateralize their future invoices and turn them into loan-generating assets.
Borroe's ($ROE) speed of approval and funding is higher than what's available on traditional finance platforms.
Borroe's ($ROE) marketplace also offers wider access, thus reducing the time needed to find investors to approve loan requests.
Thanks to Artificial Intelligence (AI), Borroe helps buyers assess risk factors associated with each loan request.
These features combine into a superior fundraising experience for buyers and sellers.
Aside from discounts on funding proposals and marketplace fees, users also enjoy special recognition for their marketplace activity.
For instance, $ROE token holders get limited voting rights and are rewarded each time they vote on proposals.
Borroe ($ROE) currently costs $0.0125 after rising by 25% from its Beta Stage price of $0.010.
However, $ROE is expected to reach $0.040 by the end of its presale, rising by 300% from its starting price.
With such projections, many experts agree that Borroe ($ROE) might be one of the top 5 cryptocurrencies of 2023, leaving both Dogecoin (DOGE) and Solana (SOL) in the dust.
Learn more about Borroe ($ROE) here:
Visit Borroe Presale | Join The Telegram Group | Follow Borroe on Twitter

---