Andrew Tate Net Worth and Crypto Holdings Revealed – Billionaire or Not?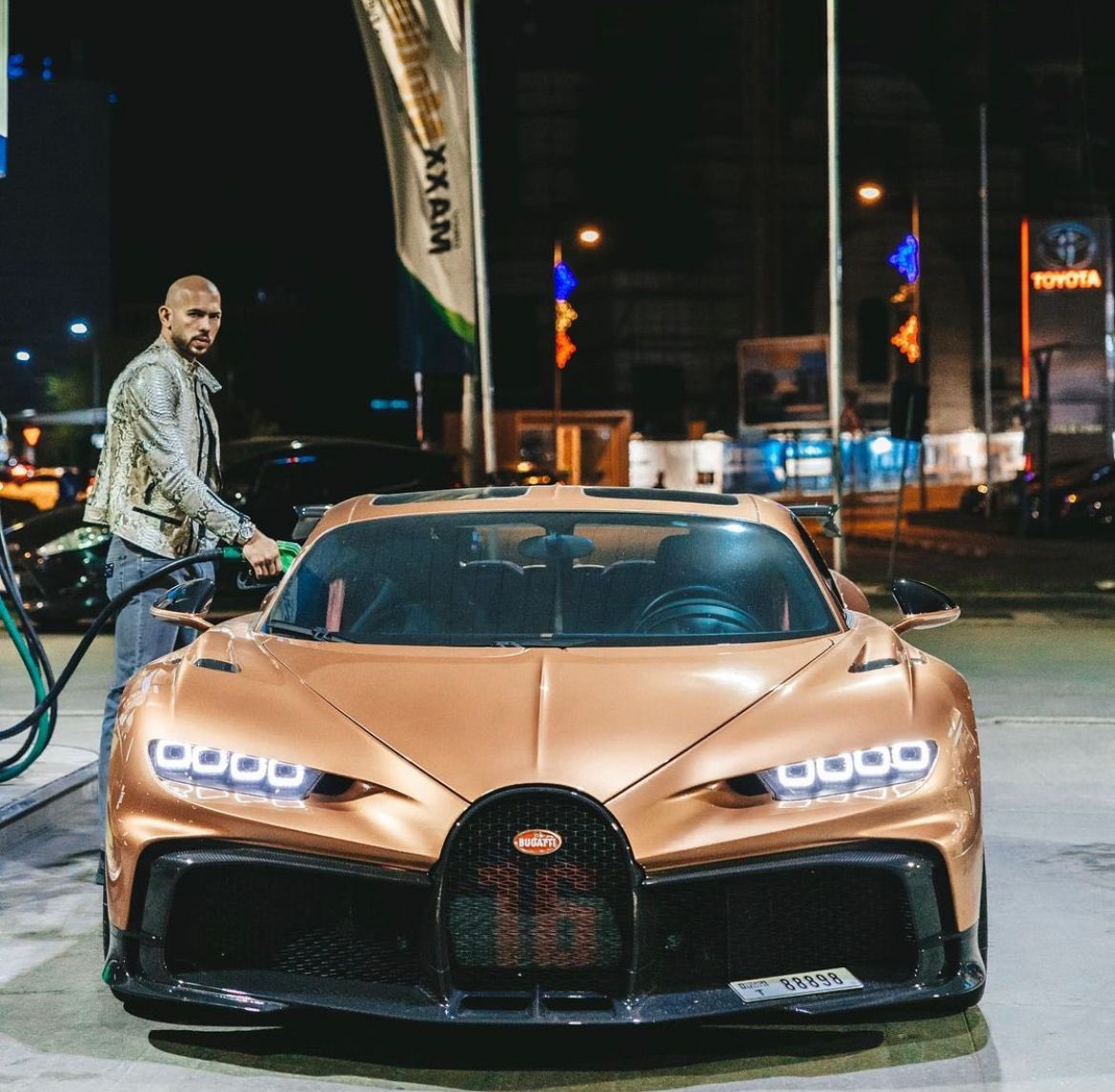 Andrew Tate, a former kickboxing champion turned entrepreneur, has made a name for himself in the world of business and finance. His net worth and crypto holdings have attracted a great deal of attention from both fans and critics alike, leading to speculation on whether he is a billionaire or not.
Estimates as to the controversial influencer's net worth vary wildly. Celebritynetworth.com, one of the more reputable sources, puts his net worth at $50 million. But other sources claim it could be as high as $700 million. Let's dive into Andrew Tate's net worth.
How Much Does Andrew Tate Make?
| | |
| --- | --- |
| Income Source | Estimated Income |
| Martial Arts Career | $500,000+ |
| Casino Business | $1,000,000+ Per Month |
| Webcam Business | $1,000,000+ |
| War Room | $1,000,000+ |
| Hustler's University | $5,000,000+ Per Month |
The numbers presented are approximate and were derived from a combination of Andrew Tate and Tristan Tate's statements, as well as various online sources that documented Tate's net worth across multiple years.
Martial Arts Career
Andrew Tate has claimed that the most he ever made from a kickboxing fight was $75,000, but that after paying his manager, coaches and everyone else, there was never that much left.
Analysts have estimated that if over the course of his 86 career fights he averaged $5,000-$10,000 per fight, his career earnings from kickboxing could be in the $500,000 region.
Casino Business
Very little is known about Andrew and his brother Tristan Tate's casino business, but existing reports suggest the pair may own as many as 15 casinos across Romania which could be generating around $1 million in profits per month.
Adult Web Cam Business
Likewise, very little is known about the details of the Tate brother's adult webcam business.
Reports suggest the pair managed 75 women, taking a portion of their earnings. Tate claimed that his first million came from his webcam business and over the years, the pair are thought to have raked in many millions.
Hustlers University and War Room
Finally, Andrew Tate is also thought to have raked in many millions from his successful War Room and Hustler's University endeavors. The former is a community of reportedly around 2,000 exclusive members who pay a hefty fee for access to exclusive Andrew Tate content and access to exclusive events.
Hustler's University, meanwhile, is thought to have a much larger subscriber base of around 100,000, each paying around $50 monthly. That implies a monthly revenue of around $5 million from this venture alone.
Who is Andrew Tate? – Genius Entrepreneur or Trolling Provocateur?
Born in Chicago, USA in 1986, Andrew Tate came from humble beginnings. After the divorce of his parents when he was five years old, he moved with his mother to Luton, UK, going on to stay in the UK into adulthood.
At the age of 19, Tate turned pro as a kickboxer and went on to enjoy a successful career, winning 76 of 85 fights and claiming four world championships. He also had a short-lived but also successful career in mixed martial arts. Thanks to his quick wit and trash-talking abilities, Tate gained popularity as a kickboxer.
After retiring from kickboxing in 2016, Tate focused on developing his status as an influencer as well as on other business endeavors. He had a controversial appearance on the reality UK TV show Big Brother, which was cut short after videos emerged of him striking a woman.
Although both Tate and the woman involved have stated that the actions depicted in the video were consensual, there has been controversy surrounding the video all over the internet.
Tate has claimed that he made his first million by creating an adult cam girl business, and has since achieved considerable success through investing in and managing casinos in Romania, where he primarily resides.
2022 is when things really exploded for Tate. He set up an educational platform called Hustlers University which he claims helps subscribers to make money online, just like Tate does, to "escape the matrix".
Tate used multi-level marketing to promote the educational platform, which, alongside Tate's own significant output of video content, helped propel the man to virality last year, particularly on platforms like TikTok.
Tate's rise to fame has been highly controversial. The man is known for being happy to discuss and share his often inflammatory opinions on a wide range of topics ranging from politics to economic and social issues.
His critics claim he is a misogynist who spreads ideals of so-called "toxic masculinity" while his supporters claim he is providing positive inspiration/motivation to men while speaking truth to power.
As a result of his controversial opinions, Tate was famously banned across most major social media platforms.
In December 2022, Tate was arrested by Romanian authorities, who allege he is part of an organized crime group engaged in human trafficking and accused him of rape.
Tate remains detained in Romania and is claiming innocence.
Andrew Tate's Assets and Crypto Holdings
A lack of publically available information on Tate's exact assets makes estimating his net worth with any degree of accuracy near impossible. While Tate hasn't himself revealed his exact wealth, he is on record saying that he made his first million at the age of 27, and that his net worth had reached $100 million by the time he was 31.
Andrew Tate is thought to own millions of dollars worth of property.
Shortly before his arrest, Andrew Tate publically bragged that he had a collection of over 33 cars, including a $4.3 million Bugatti Chiron Pure Sport. Observers have valued his car collection at over $5 million.
Tate is a big advocate of major cryptocurrencies such as Bitcoin and Ethereum, having advocated for investors to buy the dip in various videos released throughout the 2022 bear market.
In the past, he has claimed to have "turned $600,000 into $12,000,000" via his crypto investments.
Romanian police revealed last month that they had confiscated a hardware wallet owned by Tate with 5 Bitcoin. That's around $108,000 worth of Bitcoin at the current market price.
A wallet owned by his brother Tristan Tate that contains 16 Bitcoin was also confiscated.
The Verdict
Overall, while the exact amount of Andrew Tate's net worth is unknown due to limited publicly available information, it is clear that he has made significant profits through his investments in cryptocurrencies and successful businesses.
It remains to be seen whether Tate will be sentenced to a lengthy spell in prison, which could have a significant impact on our estimates of Andrew Tate's net worth.
Crypto Projects Featuring Tate
Notably, Andrew Tate's controversial takes and crypto activity has inspired the rise of numerous meme-related coins or his appearance within them.
Love Hate Inu is becoming a viral sensation by capitalizing on the highly polarized nature of today's society and the celebrities we follow.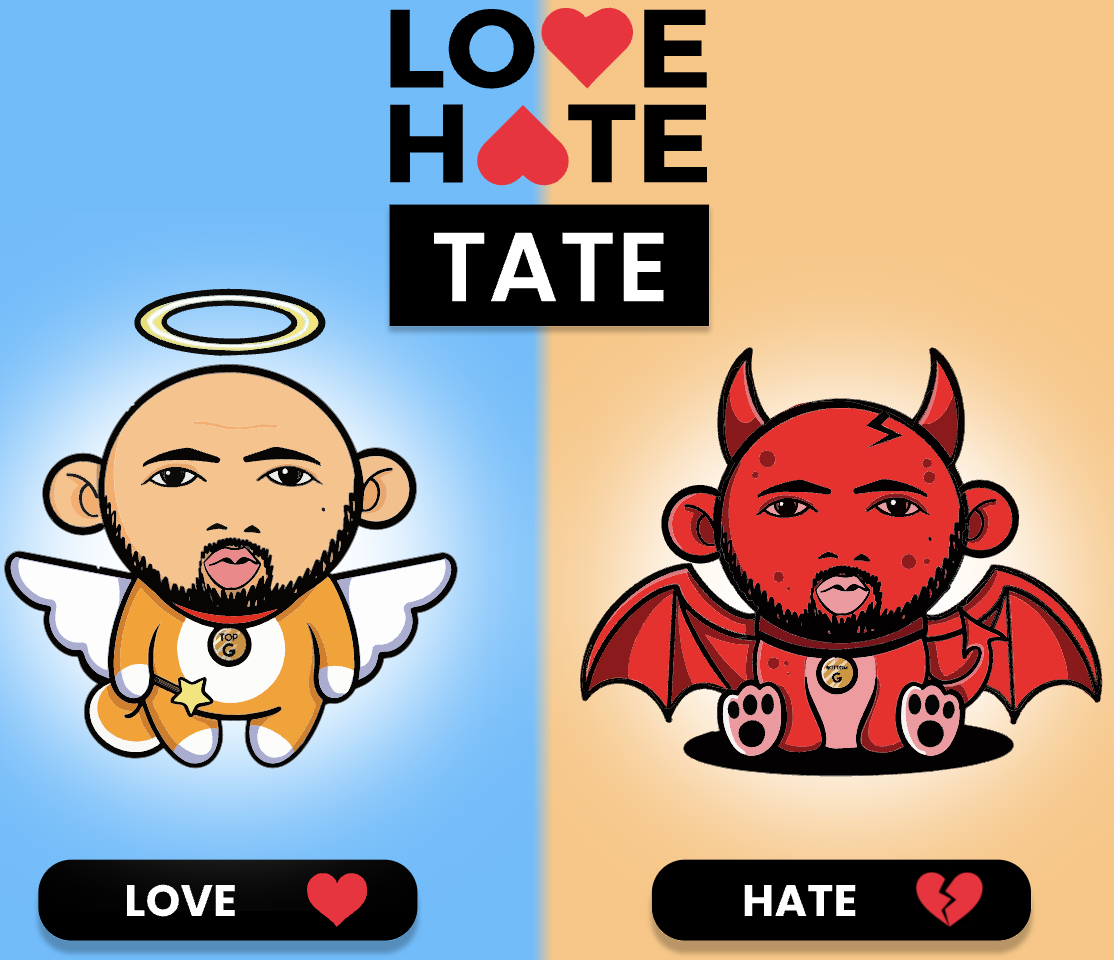 The platform incentivizes users to share their opinions by offering them rewards for participating in opinion polls on public figures, then mint the results as an NFT.
This unique approach has helped Love Hate Inu gain widespread attention and popularity, raising $250,000 just days after launching its presale.

To learn more about this project and other top altcoins analyzed by the Cryptonews Industry Talk team, click on the link below. The list is updated weekly with new altcoins so be sure to check back for new entries.
Disclaimer: The Industry Talk section features insights by crypto industry players and is not a part of the editorial content of Cryptonews.com.
---