A Champion for Women in Blockchain
Dr Jane Thomason, a global thought leader and trailblazer of blockchain technology applications for social impact said she does not have time to sit down and think about male domination in the tech industry.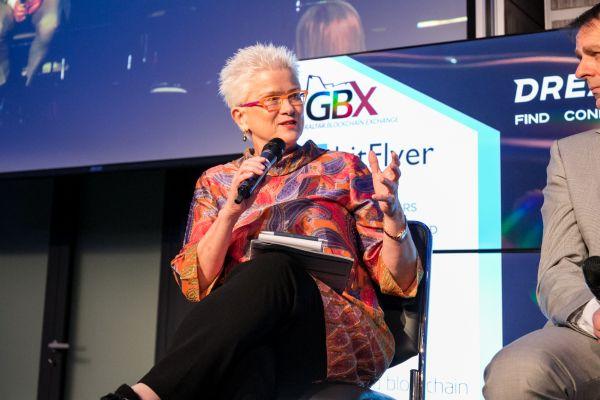 Instead, she has made it her mission to be a champion for women in blockchain.
"We don't have enough serious women role models in blockchain. The 'wonder woman' in tech is not very visible and this needs to change," she said in an interview with Cryptonews.com.
As a modern day tech 'wonder woman' Dr Thomason advises several blockchain startups with applications that solve global problems meanwhile acting as CEO of Abt Associates Australia, a social impact research and consulting service for global companies.
Thomason is also currently co-developing blockchain technology proof of concepts (POCs) that will help financial inclusions, identity, government services and microgrid solar energy in Papua New Guinea (PNG) and Indonesia.
Tech for women
In all the work she does, she wants to get more women to see that there is a place for them in the tech world.
"We have a subconscious shaping of girls into the social sciences rather than the hard sciences but women need to see that they too can start a tech company or join a tech team," said Dr Thomason.
As an advocate for the education and empowerment of women in blockchain, she is part of the founding team for the World Blockchain Academy for Girls which addresses the issue that 130 million girls around the world do not go to school and only a third of all university students are female.
The goal of this academy is to achieve gender parity among technologists globally.
Dr Thomason's motivation to encourage girls to pursue hard sciences such as STEM (Science, Technology, Engineering and Mathematics) subjects comes from her own personal education journey.
Heart for social impact
She studied community development at university in Queensland, Australia, and her first job out of university was on an Australian Volunteers Program in Indonesia.
"I realized at the time that this was youthful zealotry and that I needed to get a discipline so I went back and studied public health," she said.
This lead her to focus on Papua New Guinea (PNG) as part of her research in her Masters degree in Tropical Public Health.
Dr Thomason lived with the villagers in PNG, where she had to go to isolated parts of the island to understand the patterns of parasitic diseases such as malaria and filariasis.
"There was no electricity, no telephone, no infrastructure and no basic services there. In some places, the villagers had also never seen a white woman," said Dr Thomason.
Following her masters Dr Thomason later worked in the public health sector in PNG and other poor Asia Pacific countries on and off across 30 years and developed an intimate understanding of how difficult it is for citizens to access public healthcare.
Blockchain for emerging economies
In recent years Dr Thomason said she began writing several peer reviewed articles about blockchain technology.
Now, Dr Thomason has began to connect the dots and started to realize the technology is going to be really important for emerging economies.
It was through this experience that her focus turned to blockchain applications, particularly in enabling people to access healthcare, in emerging economies like PNG.
"It's not that PNG villagers have nothing, they have land, handicrafts and crops, but they are isolated and not connected to the economy. But if you can get them an identity and a digital wallet they can access financial services, microgrid solar power trading, healthcare, and this could even extend to voting one day" she said.
In her work Dr Thomason realized the governor of the central bank of PNG is particularly interested in financial inclusion and has personal ambitions of legacy.
Through this, Dr Thomason facilitated for the central bank of PNG to visit the London Blockchain Week in 2017, which resulted in the bank sponsoring the Hackathon this year as part of their mission to have full financial inclusion in the country by 2020.
Dr Thomason's ultimate goal for this year is to find out who is doing blockchain projects in developing countries and push for funding for them to accelerate the uptake of this technology.
---