How To Get CRYPTOTAG Discount Coupon
CRYPTOTAG DISCOUNT PROMO CODE
Use the code CRYPTONEWS when purchasing CRYPTOTAG to get a €5 discount off your order!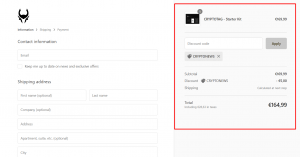 Here is a step-by-step guide on how to get CRYPTOTAG with CRYPTONEWS promo code.
_____________________________
What is CRYPTOTAG?
CRYPTOTAG is a fail-proof way to secure your crypto wallet recovery seed words (also known as "mnemonic phrase").
It is a nearly indestructable titanium plate which lets you engrave up to 48 seed words. The company ensures that they will still be readable after 25 years or even longer, thus providing a significantly more durable alternative to storing seed words on a paper sheet. The instrument is compatible with most cryptocurrency hardware and software wallets , including the ones from Ledger, Trezor, KeepKey, Jaxx, and many others.
Get CRYPTOTAG Discount Code
Get a €5 discount for your CRYPTOTAG with the code CRYPTONEWS.
Here's what you need to do:
1. Click here to go to CRYPTOTAG's store.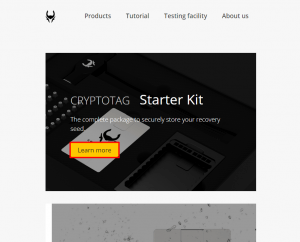 2. Choose a product and add it to the shopping cart.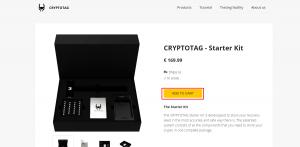 3. Click on the shopping cart icon and then click the "CHECKOUT" button.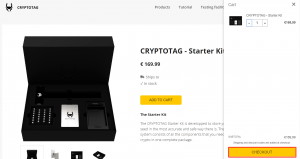 4. Type in the promo code CRYPTONEWS into the field on the right.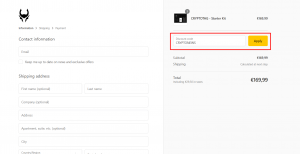 5. Hit the "Apply" button to activate the discount code.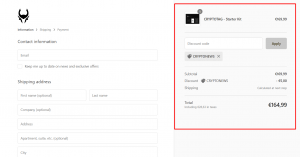 6. Fill in your contact details, including the shipping address.
7. Choose your preferred shipping method.
8. Select a payment method (in addition to traditional payment methods, you can also pay with cryptocurrencies, including Bitcoin (BTC), Ethereum (ETH), Litecoin (LTC), and Bitcoin Cash (BCH), and complete your purchase.
Congratulations, your brand new CRYPTOTAG is underway!