Ren
REN
Ren
Built with a strong focus on cross-chain liquidity, privacy and financial markets, the Republic Protocol (REN) and its namesake token aim to change the digital asset marketplace by simplifying value exchange across diverse blockchains.
| Market Cap | Volume 24h | Circulating Supply |
| --- | --- | --- |
| $1,078,233,377 | $349,009,394.06 | 997763051.0 REN |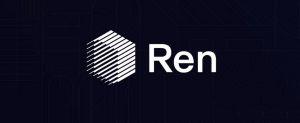 What Is Republic Protocol?
Following its late 2018 beta mainnet launch, the Republic Protocol managed to garner enough attention to climb the ranks of top 100 tokens over the next few months. This came as an evidence of the strong interest in its business and technological model which both, at this stage, power the project focused on delivering limitless value transfers between as many blockchains as possible, with an added bonus of zero knowledge-based transfers of their accompanying tokens. Once the Protocol is fully implemented, its support for simplified cross-chain trading should serve as a fortified bridge linking the cryptoverse with the world of traditional finances.
In early 2018, a dedicated initial coin offering (ICO) was organized for the benefit of the Republic Protocol, raising USD 34 million in the process. The project team has its roots in Australia, a country in which its founders Taiyang Zhang and Loong Wang decided to join forces around the idea of creating an ultimate crypto-based platform for the over-the-counter (OTC) trading which would deliver unprecedented levels of privacy and shared liquidity.
What Is Republic Protocol Trying to Achieve?
Despite leaning heavily in the direction of financial applications, the Republic Protocol has also been billed as an all-around crypto solution, with its REN Virtual Machine (RenVM) being pushed at the forefront of its marketing efforts:
Republic Protocol promises easy access to inter-chain liquidity for decentralized applications (DApps). Entire Ren ecosystem is being developed around trustless and decentralized Ren Virtual Machine. With it, the existing dApps should become more readily customizable for various business applications in need of both strong decentralization and a trustless environment. Tokens from any supported blockchain should become easily available from the existing smart contracts, with the Protocol eliminating the need to wrap/unwrap them. For instance, assets such as cryptocurrencies can be easily integrated into existing decentralized exchange or liquidity pool systems. At the same time, Ren's ecosystem supports development and deployment of general-purpose applications with the use of zkSNARKs. Their "zero-knowledge proof" concept involves a situation in which each of the transacting parties can confirm to each other that they have a specific piece of information, without the need to reveal its nature.
Republic Protocol is big on protecting its users' privacy, allowing for working with the applications, states and inputs which remain secret to the participants in the network. Applied to the world of finances, this should allow REN to support highly confidential lending, exchange and collateralization operations. The Protocol developers believe that better privacy protection offered by their platform will finally open the door to running more advanced financial operations on the blockchain, based on the users' conviction that they would finally enjoy full sovereignty over their data.
The impact of the Republic Protocol's privacy features should go hand-in-hand with its strong focus on interoperability which supports communication between various blockchain-based ecosystems. The Republic Protocol delivers integration with various blockchains in order to secure what its devs describe as "interoperable liquidity". Based on this, an Ethereum DEX would be able to provide support for ZCash (for example) with the help of the REN. At the same time, the Protocol would not allow this type of integration to compromise the privacy features of the Zcash. The Protocol also supports the use of secret scripts which respond to events on various blockchains and support transactions without revealing related inputs, outputs or states.
Operating a dark pool with a Republic Protocol can be done without the need for a trusted intermediary. Dark pools are exchanges or private financial platforms for trading securities based on placements and execution on hidden order books. As the dark pools allow investors to trade without exposing their identity or trade sizes until the completion of a specific operation, the Republic Protocol is promoted as supporting them by acting as an open-source and decentralized platform for cross-chain atomic trading of various tokens in a trustless environment. The whole process is to be made smoother by introducing the REN token which provides economic incentive to engage in a sort of trading which arguably makes up to 30% of trading volumes in the US and European equities markets.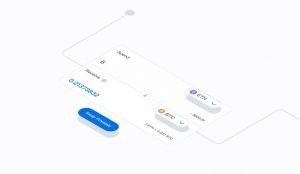 How Does Republic Protocol Work?
While promising more general applications down the line, Ren's initial focus on supporting private and decentralized finances is reflected in the design of the three main architectural components. They make up the bulk of its underlying design which is divided into layers:
Zero-knowledge transaction layer is tasked with storing and transferring tokens without giving insights into either the transaction amounts or the balances of wallets belonging to the users. Its secure multi-party computations provide a dedicated privacy layer for decentralized applications.
Interoperability layer handles trustless swaps among blockchains, providing the bridge between tokens featured on them.
Dark pool layer features secret order matching engines which process orders only their owners are familiar with. Matching orders within the Republic Protocol is primarily done by Darknodes that check it against the distributed hidden order book. The orders are available for opening without the risk of revealing the price or volume information to other parties, including the exchange itself. Paired with supported zero-knowledge transactions, users will be able to match orders while enjoying full privacy.
Republic Protocol designers promise to create additional components in time, in line with the growth of the ecosystem developing around their platform.
How Does RenVM work?
The Ren platform runs on Ren Virtual Machine which is described as comparable to a blockchain in its basic functionality. The VM is replicated over numerous physical machines which secure their participation in it by running a node. The machines which participate in the network are called Darknodes. They contribute their computing and disk storage resources in exchange for fees. Programs which are executed on RenVM are hidden from the Darknodes.
In parallel, RenVM features a dedicated software development kit (SDK) which operates as a plug-in for decentralized finance (DeFi) applications. These applications are described as open-source technologies that seek to benefit the existing financial system by removing a financial burden in the form of various intermediaries that seek to embed themselves with it. As this is achieved by introducing a decentralized layer, RenVM's features (such as cross-chain liquidity) can be integrated with either these applications or smart contracts.
Core Technologies Featured in RenVM
RenVM itself is built atop several core components which feature diverse technologies tasked with supporting its privacy and interoperability features:
Shamir's Secret Sharing. This technology is what helps RenVM protect the data's privacy. It operates by segmenting a secret into multiple parts followed by their distribution to various participants. Once the participants in the secret sharing scheme want to reconstitute a secret, they need to acquire the majority of its parts.
Secure Multiparty Computation (sMPC). In short, sMPC allows RenVM to run secret scripts in an efficient manner. This internally developed algorithm allows Darknodes to jointly run scripts without the danger of exposing input and output information related to them to the machines which make up the RenVM.
Byzantine Fault Tolerance. In addition to being decentralized and trustless, RenVM is also a Byzantine fault-tolerant system. Even when some of the Darknodes are offline or act in a malicious manner, the VM scripts are guaranteed to be executed and the secrets are protected from being compromised.
Hyperdrive. This component ensures that RenVM maintains a fast and decentralized consensus system. The VM implements a modified version of the Tendermint consensus algorithm which is specifically designed for sharding and working with the sMPC.

How Does REN Organize Its Fees and Compensation System?
The Republic Protocol's system of compensations and fees powers its economic model:
Darknode owners are entitled to financial incentives in exchange for contributing resources to RenVM. The use of RenVM entails the payment of fees to all active Darknodes that are verified as contributors to the VM's operation. REN tokens act as reward and payment tokens within the project's ecosystem.
The system features two main fees associated with the use of the RenVM. The first one refers to a regular upfront fee which is paid out to compensate Darknodes for the incurred cost of running computations. The second one is an optional incentivization fee which is used to prompt the Darknodes to prioritize the computation.
The computation is proposed and upfront fees are computed. The upfront fee is paid out in an even manner to all active Darknodes. Once the computation is executed, the incentivization fee can be calculated as one of its outputs. The incentivization fee is also paid out evenly to the active nodes. The result of the computation is provided as feedback while state transitions are committed.
How to Get Started with the Republic Protocol?

The Ren community is billed as thriving on contributions which can be provided by any user. There are various ways in which the interested parties can help the project:
One can join the Republic Protocol social network communities (Reddit, Twitter and Telegram) and pose questions and/or engage in discussions on proposed improvements to the network and other relevant topics.
Users are required to acquire 100,000 REN to be able to run a Darknode. Anyone is free to run a Darknode.
The project's GitHub repository serves as a platform for reporting issues and giving suggestions to help the developers iron out its bugs. One can also pull requests to submit changes that are eligible for review.
REN Token Availability
As of late July 2019, the REN token's market cap stood at USD 78 million. At the same time, some 775 million tokens were found in circulation. The maximum supply of 1,000,000,000 REN tokens limits the number of potentially active Darknodes to 10,000 Darknodes.
The token is available for trading on cryptocurrency exchanges such as Binance and others.