Clipper Coin
CCCX
Clipper Coin
The Clipper Coin platform and its CCCX token are parts of an ecosystem dedicated to providing financial services and project ratings to the crypto market players and investors based on established methodology and modern technology.
| Market Cap | Volume 24h | Circulating Supply | Maximum Supply |
| --- | --- | --- | --- |
| $0 | $0.00 | 2963270216.00000000 CCCX | 2963270216.00000000 CCCX |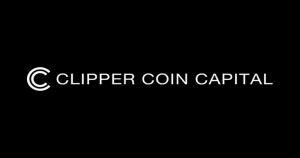 What Is Clipper Coin Platform?
Launched in 2018, the Clipper Coin platform is promoted as a comprehensive financial solution to all of those seeking their place in the crypto "gold rush". To that effect, the platform became a foundation of the ecosystem which encompasses several components, including ClipperX Rating, ClipperX Capital, and ClipperX Investment Bank. All of these operate as parts of the Clipper Coin Capital enterprise, which offers a range of financial services tailored to the specific needs of the cryptocurrency markets.
ClipperX Rating is the platform's service dedicated to helping the crypto investors recognize high-quality crypto assets and protecting them from falling into a trap of misdirected investments. This is achieved by offering a rating system which uses artificial intelligence (AI) algorithms that help the company's experts assess and grade various cryptocurrencies and initial coin offerings (ICOs).
The second service at the disposal of crypto investors is ClipperX Capital, which operates as a cryptocurrency broker and dealer platform tasked with providing assistance to investors. The range of services on offer includes crypto market analyses, asset management, and market development. ClipperX also offers support for financial product transactions and cryptocurrency trading.
Finally, the Clipper Coin platform's operation is supported by the ClipperX Investment Bank which operates as a dedicated crypto-focused investment bank. Its portfolio includes traditional banking services for the ICO and investment markets, token investors, project teams, etc.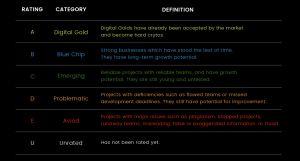 What Is Clipper Coin Attempting to Achieve?
The Clipper Coin platform is billed as the solution which promotes combining scientific methodology and technology to achieve several goals:
Clipper Coin aims to reduce informational asymmetry existing on the crypto market. The increasingly connected crypto market is faced with an overflow of a huge amount of information. Its rise was followed by the influx in the number of speculators who present poorly prepared and manipulative projects aimed at extracting money from the investors. In time, these parties threaten to overshadow regular crypto projects, pointing to the need to have informational intermediaries, such as Clipper Coin, whose mission would be to carry out due diligence on various projects and help investors make the right investment decisions.
Clipper Coin wants to offer professional-grade financial assistance in the crypto market which is still plagued by high levels of volatility. The Clipper Coin team describes the existing crypto market as being dominated by "speculators and volatility". In this context, it is hard for the well-meaning investors to acquire correct predictions on the market trends such as price movements, which poses a risk for them to suffer losses from potential crypto market bubbles. To counter this, the Clipper Coin team wants to establish itself as a credible financial institution capable of performing large scale data analyses, doing independent investment research and reporting on the state of the crypto market. In addition, it offers to take care of the crypto asset management and hedge fund services, which are often seen as a time-consuming and demanding efforts by the investors. This is supposed to promote the crypto market's long-term and healthy development, bringing it closer to the standards and practices which exist in traditional financial markets.
Clipper Coin aims to help the token sale segment by providing it with genuine investment banking services. At the moment, numerous startups in the crypto try to keep up with the growth of this market by organizing token sales as a way to secure funding. Yet, a sudden rise in their numbers did nothing to allay the fears of potential crypto investors, who are often left to rely on whitepapers only, without access to a more substantial guarantees for a project. To correct this, the Clipper Coin project will feature a dedicated investment bank which is supposed to help both the token investors and crypto projects themselves. Its team will handle a detailed analysis of a particular project, its accompanying documentation and make recommendations based on it. At the same time, the token project teams will be offered a range of financial, advisory and legal services services to help their projects convince investors of their regularity and financial soundness more easily.
Who Is behind the Clipper Coin Project?
The project's CEO is Zhen Liu, a hedge fund manager and a banker behind the Clipper Coin Capital (CCC) bank. Liu has worked for the Bank of America and UBS, inspiring his vision for the Clipper Coin to become "the Goldman Sachs" of cryptocurrency sector and introduce some order to what is sometimes perceived as its casino-like operations.
The rest of the personnel behind the project include Shang Guo, as its Chief Technological Officer and Mika Jiang, as its Chief Compliance Officer. The rest of the team involves professionals from diverse fields, ranging from the blockchain and fintech to marketing and systemic integration. Some of them have professional experience with Wall Street, the IBM Watson Research Center and China's capital markets.
How Does ClipperX Rating System Work?
ClipperX Rating is a transparent evaluation system which helps the investors recognize deficient projects early and opt for quality cryptocurrencies. It is divided into two types of ratings:
ClipperX Rating proper; and
ClipperX ICO rating system, which operates as an independent evaluation tool for existing or developing ICOs.
ClipperX Rating is mostly used for listed cryptocurrencies and applies a set of criteria for their evaluation. The criteria include the following:
Operating time. This involves analysis of the timetable of operation and performance of a specific cryptocurrency. ClipperX involves assessing the development dynamic of a particular project as well as a market's response to it. The project assessed as mature will be awarded higher scores based on this methodology.
Project status. This measurement involves the initial rating of a cryptocurrency-based project, as well as the probability of it continuing its existence. The methodology involves checking the project's and whitepaper, draft proposals, value proposition, and presentations. The team will focus on detecting plagiarism, forgery, exaggerated claims and lower a project's rating accordingly.
Team and technology. The Clipper Coin experts will interview and evaluate crypto project teams based on their ability to meet deadlines, offer stability, and ensure consistency of their qualifications, references, and previous professional records. As for the technology, the source code of the project will also be assessed, together with documentation made available on Github. Newer projects will be rated based on the integrity of code and documentation, while mature ones will be assessed based on the quality of their project community, efficiency and developer feedback.
Business strategy, risk compliance and development status. Criteria relating to business strategy take into consideration a crypto project's feasibility and proposed development plan. A dedicated team of experts will go through the project plans and implementation results, and evaluate their statistical parameters before giving it a final rating. The same goes for risk compliance assessment, which includes checking a project from the point of view of its regulatory compliance, innovation potential, and associated risks. Finally, a project's development status will give it a rating based on its profitability and commercial potential.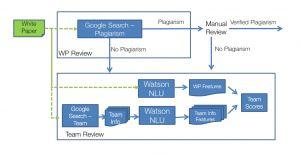 How Does ClipperX Information Market Operate?
The Clipper Coin project also features a platform called ClipperX Information market. It operates as an information hub for cryptocurrency investors, project teams, crypto media, independent experts and other actors.
Crypto project teams can use this platform to create and publish project pages, share project information with the ClipperX community as well as invite professionals to assess their projects. The same goes for receiving the community feedback, creating roadshows and issuing calls to investors.
From their side, crypto investors can use the platform to establish communication with their colleagues and share recommendations on various projects. The ClipperX Rating team will gather data on the investors based on their goals, previous track record, available assets, etc. All projects will be given an "audience rating", based on the aggregation of ratings awarded to a project by the ClipperX Rating teams.
Independent experts will be able to use the Market to establish a name for themselves, based on their work on evaluating projects from the crypto market. In return for their work, they will be paid in CCCX, as well as receive tips by the investors who can check out their project ratings and published reports.
CCCX Token Availability
CCCX is an ERC-20 standard digital token based on Ethereum. In addition to serving for the payment of experts who provide crypto project ratings, CCCX tokens are used as the sources of ecosystem incentives, such as those promoting the community involvement, as well as a preferred means of payment for the financial services offered by the Clipper Coin platform.
The amount cap for CCCX tokens is 5 billion, with its distribution involving 50% for the token sale, 20% for the Foundation, 15% for eco partnerships and 15% for team incentives.
As of September 2019, the Clipper Coin's market cap stood at some USD 111 million, with 3.7 billion tokens found in circulation. CCCX tokens are available for trading on cryptocurrency exchanges such as Coinsuper and IDCM.