PrimeBit
PrimeBit is the first peer-to-peer (P2P) Bitcoin-based derivatives exchange that offers up to 200x leverage for perpetual contracts in Bitcoin, Ethereum, and Litecoin. Unlike other derivatives exchanges, PrimeBit doesn't make money when you lose - it is simply here to facilitate the P2P transactions instead of accumulating money into the insurance fund. But that's not all - in this PrimeBit review, we take a look at the exchange's fees, security, design, usability, deposit and withdrawal methods, and background. Spoiler alert: PrimeBit is much better than it looks at first glance. Potential side effects: you might want to sign up and try it for yourself.
General info
| | |
| --- | --- |
| Web address: | PrimeBit |
| Support contact: | Link |
| Main location: | St. Vincent and the Grenadines |
| Daily volume: | 0.0 BTC |
| Mobile app available: | Yes |
| Is decentralized: | No |
| | |
| --- | --- |
| Parent Company: | PrimeBit Ltd. |
| Transfer types: | Crypto Transfer, |
| Supported fiat: | - |
| Supported pairs: | 6 |
| Has token: | - |
| Fees: | Medium (Compare rates) |
Pros & Cons
Up to 200x leverage Low and transparent fees Peer-to-peer trading without an insurance fund Generous affiliate program Demo accounts
Bitcoin-only platform Only 3 perpetual contracts Unregulated exchange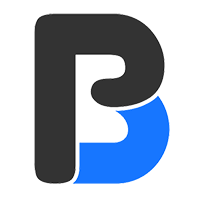 Key features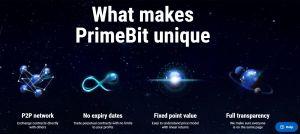 PrimeBit key features. Source: PrimeBit.com
PrimeBit is a new, innovative, and daring exchange that goes the extra mile to offer some of the best trading conditions on the market. These include:
The highest 200x leverage on the market. Trade Bitcoin, Litecoin, and Ethereum with the highest leverage available.
P2P crypto derivatives platform. Trade directly with other traders instead of using an exchange that acts both as a market-maker and a broker so that none of your funds end up in the insurance fund.
Desktop and web application. PrimeBit has integrated Meta Trader 5, which allows you to access the platform via a web browser, desktop application, and mobile app. Besides, PrimeBit offers an easy to use WebTrader.
No minimum deposits, contract expiry dates, and forced KYC. Sign up in minutes, deposit BTC, and trade perpetual contracts without any limits to your profits.
Fixed point value, which makes it super easy to understand and calculate potential returns. Alternatively, you can use the exchange's calculator.
Free demo practice account. Polish your skills and try out the platform before entering actual trades.
A lucrative referral program. PrimeBit lets you earn up to 20% of the revenue generated by your invitees.
In the past few years, we've witnessed numerous crypto derivatives exchanges coming to the market. Whether due to intense competition or in an attempt to win over traders from already established exchanges, PrimeBit definitely stands out from the crowd.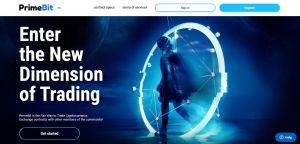 PrimeBit homepage. Source: PrimeBit.com
Background and reputation
Established in 2019, PrimeBit is located on the exotic island of Saint Vincent and the Grenadines. As a relatively fresh player in the Bitcoin derivatives market, the exchange does not have a long track record behind it. However, the overall online feedback concerning the service has been positive thus far.
As it is the case with most unregulated exchanges, PrimeBit is not open for traders from the United States due to the active US Securities Act of 1933. PrimeBit also does not accept the citizens and residents of Canada, Japan, Algeria, Afghanistan, the Bahamas, Botswana, Cambodia, Crime and Sevastopol, Cuba, Ecuador, Ethiopia, Ghana, Iran, Iraq, Myanmar, North Korea, Pakistan, Serbia, Sri Lanka, South Sudan, Sudan, Syria, Tunisia, Trinidad and Tobago, and Yemen.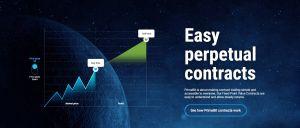 PrimeBit lets you trade 'easy' perpetual contacts. Source: PrimeBit.com
Despite that, the exchange's representatives have stated that their legal staff is working 24/7 to meet the necessary legal demands.
Aside from that, it may be helpful to know that the PrimeBit platform is available in 12 languages: English, Polish, Spanish, Turkish, Portuguese, Japanese, German, Chinese, Russian, Vietnamese, Thai, and Korean.
Fees and contracts
PrimeBit has a rather generous trading platform when it comes to its fees. It does not charge any deposit fees, while withdrawals will cost you 0.0005 BTC. Apart from that, the derivatives trading revolves around market maker and taker fees.
The maker fee is charged for placing offers on the order book (hence the term market-making). Since makers make up all the liquidity in the market, PrimeBit pays you 0.025% for placing orders that are up for the taking.
The taker fee is charged to those users who take the liquidity out of the market by placing orders that match the maker's ask price. At PrimeBit, takers pay a relatively small 0.075% fee.
Here is a table containing full information about PrimeBit's perpetual contracts:
| | BTC/USD | ETH/USD | LTC/USD |
| --- | --- | --- | --- |
| Contract type | Simplified perpetual contract | Quanto perpetual contract | Quanto perpetual contract |
| Maker fee | -0.0250% | -0.0250% | -0.0250% |
| Taker fee | 0.0750% | 0.0750% | 0.0750% |
| Payout | Linear | Linear | Linear |
| $1 price change value | 0.0001 BTC | 0.0001 BTC | 0.0001 BTC |
| Settlement | No expiration | No expiration | No expiration |
| Max leverage | 200x | 200x | 200x |
| Reference price | BTC/USD spot index | ETH/USD spot index | LTC/USD spot index |
| Spot index weighting | Bitstamp,Coinbase,Kraken, Gemini | Bitstamp,Coinbase,Kraken, Gemini | Bitstamp,Coinbase,Kraken, Gemini |
| Spot index weighting | Equal weighted | Equal weighted | Equal weighted |
| Funding interval | Every 8 hours | Every 8 hours | Every 8 hours |
| Minimum contract size | 0.0001 BTC | 0.005 BTC | 0.01 BTC |
| Liquidation reference | Fair price | Fair price | Fair price |
| Contract loss mechanism | Auto-Deleveraging system | Auto-Deleveraging system | Auto-Deleveraging system |
In many ways, PrimeBit is considered not only as the exchange offering the highest crypto leverage trading but also as one of the fairest. Its contracts have no expiration date, the payouts are linear, and its spot indexes are calculated using the price of four major and trustworthy exchanges - Bitsamp, Coinbase, Kraken, and Gemini. Most importantly, PrimetBit isn't the counterparty in any of your trades. Thus, unlike other Contract for Difference (CFD) exchanges, it doesn't take your money when you hit a certain liquidation threshold if you have enough BTC to fund it.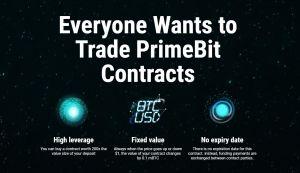 The advantages of PrimeBit perpetual contracts. Source: PrimeBit.com
This is how it matches up with other popular crypto margin trading platforms:
As you can see, PrimeBit offers the best rates on the market when it comes to crypto derivatives trading, as you get paid 0.025% as a market maker, and pay 0.075% fee for market taking trades. The exchanges closest competitors in terms of fees are BitMex and ByBit, which pay you a 0.075% and 0.025% rebate for market making, and charge you 0.25% and 0.075% for executing market taker trades.
Essentially, PrimeBit already is leading the list of top players in terms of transparency and fees.
PrimeBit security
Security is of paramount importance when choosing an exchange. A long and clean track record certainly helps to establish more credibility, and PrimeBit does not yet have that. On the positive note, so far, it has not experienced any hacks or incidents yet.
The trading platform takes security seriously and stores 99% of user deposits in a highly secure cold wallet system. In the event of an attack, hackers would have great difficulty retrieving all users' private keys without a complementing physical attack.
PrimeBit trading platform is coded in the C++ programming language and is hosted on Amazon Web Services (AWS) servers. Many popular cryptocurrency exchanges and related services are running on AWS, too, and that is generally accepted as a secure practice.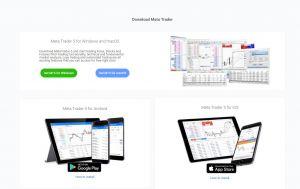 PrimeBit is fully integrated with MetaTrader 5 engine. Source. PrimeBit.com
Besides, the trading platform runs on a popular trading application MetaTrader 5, which comes with the following security measures:
Data encryption. All data sent between PrimeBit and the server is encrypted using 128-bit keys.
Server and extended authentication. All clients and trade servers must confirm their authenticity to ensure that they are who they claim to be. Also, it is possible to enable extended authentication for additional protection against unauthorized access.
Configuration files protection ensures that it is impossible to connect to the trade server using stolen Config files. All configuration files storing connection settings and accounts and encrypted.
Password protection. All password entering fields are protected against being viewed via various hacking applications.
Account and information database encryption. Meta Trader 5 protects all account and information databases from being used on other platforms using top-grade encryption.
Last but not least, PrimeBit lets you protect your account using Google's Two-Factor (2FA) authentication, which makes it significantly more difficult to crack your account. It's also recommended to use a strong, unique password, and keep all of your account details secure.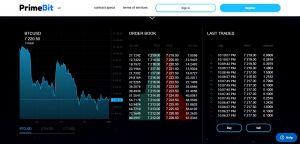 Signing up on PrimeBit
Signing up and starting trading on PrimeBit is a piece of cake.
It does not ask you any personal details, and the only nuisance is confirming your email address, which takes seconds to accomplish.
Once you finish your registration and fund your account with BTC, you'll need to log in to the Meta Trader 5 app or web trader platform using your funded account number and password, and you're ready to place your first trade.
If you're still unsure how to navigate the platform, check out these guides:
- How to use PrimeBit on desktop:
- How to use PrimeBit on mobile:
Remember that you don't even have to fund your account to start trading at first. If you want to check out the PrimeBit, it also has handy demo trading accounts. Use it to test your trading skills and learn how to navigate the platform. Since high-leverage crypto margin trading tends to be a high-risk activity, doing a little bit of extra practice may be a great idea.
PrimeBit design and usability
PrimeBit is a compelling case when it comes to design and usability. The platform is coded in C++ and has integrated the Meta Trader 5 engine, which should already be familiar to seasoned Forex, Indices, and Commodities traders, but it may take a few moments to get used to for new traders. It brings in a stellar performance as the exchange is capable of handling up to a million trades per second.
PrimeBit trading panel via its desktop application.
The best part about using Meta Trader 5 is that it can be accessed via the browser, desktop application, or mobile app and has a wide variety of advanced trading tools. You can download the client directly from PrimeBit, and it takes just a few minutes to set up. The same goes for the mobile app, which is available on both Android and iOS devices.
PrimeBit's own trading platform - PrimeBit WebTrader, is visible in the screenshot below.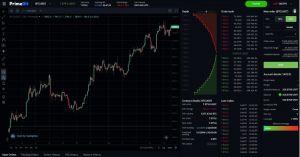 PrimeBit's WebTrader. Source: PrimeBit.com
Nevertheless, I've had some trouble accessing the WebTrader platform using the ad-blocking Brave browser as the interface didn't load and displayed only a blank screen. It did work well on Chrome, though I was met with advice to switch off my Adblocker. Once I did that, there were no further issues.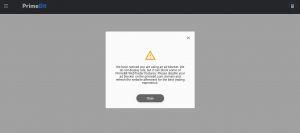 PrimeBit Web Trader will ask you to whitelist it on your Ad blocker.
As you may note, the trading interface on PrimeBiti is laid out clearly. It comes with a lot of advanced charting tools, customization settings, and customizable order types - everything a modern trader needs. If you're new to this, it may take some time to get used to, but the trading becomes as easy as pie once you do.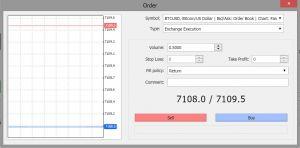 Placing an order.
Among other useful features, there is a convenient trade calculator that lets you calculate key levels for your potential positions.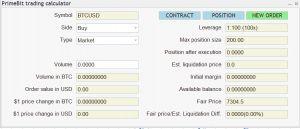 PrimeBit trade calculator on its desktop app.Go to Exchange
PrimeBit P2P leverage trading
PrimeBit leverage trading comes with not only the highest 200x leverage on the market, but it also operates slightly differently. The key difference here is that PrimeBit does not liquidate your positions at liquidation price unless you reach a negative balance. Unlike its competitors, it does not use an insurance fund, which can substantially reduce your losses that occur due to market volatility (which are very common for highly leveraged crypto derivatives). That makes PrimeBit one of the fairest margin trading exchanges out there.
Besides, PrimeBit's perpetual contracts have no expiration date and can be kept as long as you can pay the funding fees. The funding fees are determined by a premium/discount index visible to you anytime.
Customer support
PrimeBit does not offer live customer support via chat or phone, but it does have an extensive knowledge base and video tutorials to help you solve your issues.
Also, you can use PrimeBit's Zendesk to search for answers. If you're unable to find anything, you can also contact PrimeBit's support and receive answers via email. The support is very responsive, and your problems should be solved in no time.
Deposit and withdrawal methods
Since PrimeBit is a Bitcoin-only platform, the only way to make a deposit is by sending some Bitcoin to your PrimeBit wallet address. As mentioned above, the exchange does not charge any deposit fees, and there are no minimum or maximum limits concerning your deposit size.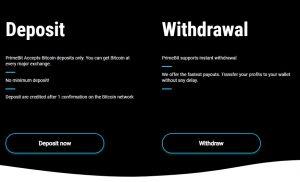 However, mind that the minimum amount required to open a BTCUSD contract is 0.0001 BTC. It takes only one Bitcoin node confirmation to credit the deposit, so they are generally fast unless you paid a meager Bitcoin network transaction fee.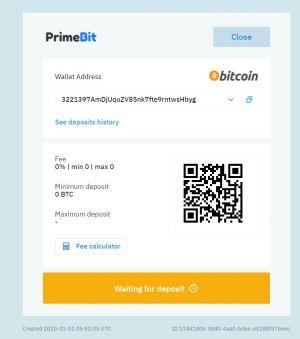 PrimeBit Bitcoin deposit window. Source: PrimeBit.com
If you don't have any BTC at your disposal, PrimeBit also offers a convenient way to buy some.
At the bottom of the deposit window, you can find a green "Buy BTC" button, which links you to Match2Pay Exchanger service. Here you can purchase Bitcoin (as well as few other cryptocurrencies) using euros or dollars via a bank transfer at a decent rate. The minimum amount for the purchase is USD 50, and you can get up to USD 20 000 worth of BTC this way.
At the bottom of the deposit window you can find an easy way to purchase BTC directly to your PrimeBit account.
Alternatively, you can check out our list of exchanges that make it convenient to buy bitcoin (BTC) with a credit or debit card.
When it comes to withdrawals, PrimeBit charges you0.0005 BTC per transaction. The withdrawals are nearly instant, so you don't need to wait if you want to withdraw your money quickly.
All in all, PrimeBit deposits and withdrawals are rather simple and shouldn't be an issue for any new or experienced bitcoin user.
PrimeBIt Affiliate Program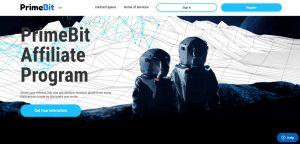 If you like PrimeBit exchange, you're also going to love their affiliate program. Its snowball affiliation program lets you earn up to 20% of the revenue generated by your invitees and also get an extra 5% commission of the referral income of your affiliates.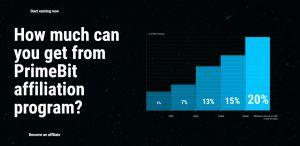 PrimeBit has a lucrative affiliate program.
P.S. If you sign up through our link, you're also going to get a 10% fee discount for the next six months.
Conclusion
PrimeBit is an innovative broker that leads the crypto derivatives market in multiple aspects. High leverage, fair pricing, transparent fees, and peer-to-peer trading make it one of a kind platform. Besides, it is highly secure and can be accessed on multiple devices. If you're looking for a way to enhance your bitcoin holdings via margin trading, it is, without a doubt, one of the best options out there.