eToro US Review
eToro US is a United States-based eToro branch providing a cryptocurrency brokerage to U.S. investors. Established in 2007, eToro opened crypto asset trading in the U.S in July 2018. It lets you buy and sell bitcoin (BTC), ethereum (ETH), litecoin (LTC), dash (DASH), cardano (ADA) and other top crypto assets. Unlike other contract-for-difference (CFD) trading platforms, eToro lets its users acquire and own underlying crypto assets, and even withdraw them to external wallets via eToro Wallet. Besides, the platform is fully regulated in the U.S. and has over 10 million registered customers worldwide. As such, eToro is a leading broker that combines the best of conventional as well as emerging finance worlds.
General info
| | |
| --- | --- |
| Web address: | eToro US |
| Support contact: | Link |
| Main location: | New Jersey, USA |
| Daily volume: | 0.0 BTC |
| Mobile app available: | Yes |
| Is decentralized: | No |
| | |
| --- | --- |
| Parent Company: | eToro USA LLC |
| Transfer types: | Bank Transfer, Credit Card, Debit Card, |
| Supported fiat: | USD |
| Supported pairs: | 14 |
| Has token: | - |
| Fees: | High (Compare rates) |
Pros & Cons
Easy to use
Highly social and regulated platform
Ability to follow and copy other traders
Helpful 'virtual account' training feature
Withdrawals don't work for all cryptocurrencies
Not an exchange, so there's no buyer/seller marketplace
Only cryptocurrency trading is supported in the U.S.
Screenshots
eToro US review: key features
eToro US is a top-notch cryptocurrency social trading platform aimed at investors who like to socialize, exchange ideas, and learn from each other. It is designed to be as simple and educational as possible, meaning that even the newest investors should be able to use it without having to undergo a steep learning curve.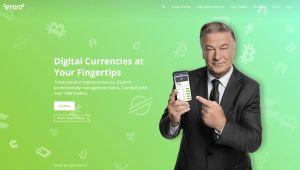 The key features of the eToro US platform include:
Buy, sell, and trade 14 top cryptocurrencies. eToro US lets you buy, sell, and even withdraw top crypto assets, including bitcoin (BTC), ethereum (ETH), bitcoin cash (BCH), ethereum classic (ETC), litecoin (LTC), dash (DASH), stellar lumens (XLM), neo (NEO), eos (EOS), cardano (ADA), iota (MIOTA), zcash (ZEC), tron (TRX), and tezos (XTZ).
eToro social trading. Follow top traders, exchange ideas, copy other trader's portfolios and actions, and much more.
Best trading platform for learning. eToro US offers plenty of educational materials for both newbies and more experienced investors. You can find financial markets guides, video tutorials, and other educational content in their education section.
Excellent customer support. eToro US support can be reached via its help center, online support forum, email, or phone.
Mobile trading app. Trade on the go with eToro US mobile app for Android and iOS devices.
eToro wallet. eToro lets you withdraw cryptocurrencies to its external eToro wallet, from which you can send crypto assets directly to your cold storage or elsewhere. Currently, the eToro wallet supports more than the top 120 crypto assets, and you can exchange them in more than 500 pairs.
Regulated and secure broker. eToro U.S. is registered as a Money Services Business with FinCEN and has obtained a Money Transmitter License in all served states. Besides, your cash deposits up to USD 250,000 are FDIC insured.
Unfortunately, U.S. customers can trade 14 cryptocurrencies only, but more trading instruments may be introduced sometime in the future.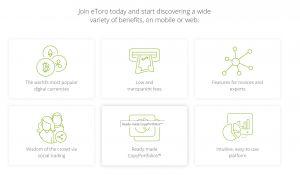 In this eToro US review, we look at its fees, usability, security, supported deposit and withdrawal methods, as well as a brief history of eToro US.
Visit eToro US
Virtual currencies are highly volatile. Your capital is at risk.
eToro background
eToro's history stretches back further than bitcoin and cryptocurrencies, as it was established in Israel back in 2006 by brothers Yoni Assia and Ronen Assia, as well as David Ring. Over the years, eToro became a worldwide trading powerhouse and started offering cryptocurrency CFDs back in 2013. In 2019, eToro opened its doors to US customers by establishing eToro USA LLC is located in New Jersey, 221 River St., 9th Floor, Hoboken, NJ 07030. Today, eToro boasts of having over 18 million users worldwide, and it operates in 140 countries.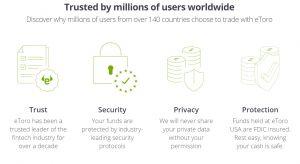 Inside the United States, eToro registered with Financial Crimes Enforcement Network (FinCEN), a government bureau administered by the US Department of the Treasury, and has acquired multiple operating licenses in various states, including:
Alabama - Money Transmission License (754)
Alaska - Money Transmitter License (AK-MT-011361)
Arkansas - Money Transmitter License (116264)
Connecticut - Money Transmission License (MT-1769299)
Florida - Money Transmitter License (FT230000255)
Georgia - Seller of Payment Instruments License (64040)
Idaho - Money Transmitters License (MTL-237)
Illinois - Money Transmitter License (MT.0000380)
Iowa - Money Services License (2018-0141)
Louisiana - Money Transmission License
Mississippi - Money Transmitter License
Nebraska - Money Transmitter License
New Mexico - Money Transmitter License
North Carolina - Money Transmitter License (182621)
North Dakota - Money Transmitter License (MT103394)
Ohio - Money Transmitter License (OHMT153)
Oregon - Money Transmitter License (30223)
South Dakota - Money Transmitter License (MT.2159)
Texas - Money Transmitter License (3181)
Vermont - Money Transmitter License (100-126)
Washington - Money Transmitter License (550-MT-115893)
West Virginia - Money Transmitter License (WVMT-1769299)
You can find the latest eToro US licensing information here.
Besides, eToro US users will be glad to know that their cash funds up to USD 250,000 are FDIC-insured, meaning that you are guaranteed to get your funds back even in the event of eToro's failure.
As of 2021, eToro US serves customers in the following states: Alabama, Alaska, Arkansas, California, Colorado, Connecticut, District of Columbia, Florida, Georgia, Idaho, Illinois, Indiana, Iowa, Kansas, Kentucky, Maine, Maryland, Massachusetts, Michigan, Mississippi, Missouri, Montana, Nebraska, New Jersey, New Mexico, North Dakota, Ohio, Oklahoma, Oregon, Pennsylvania, Rhode Island, South Carolina, South Dakota, Texas, Utah, Vermont, Virginia, Washington, West Virginia, Wisconsin, and Wyoming. Besides, according to eToro USA's website, real trading is also available to residents of the Northern Mariana Islands and the United States Minor Outlying Islands.
As you can see, eToro is a highly regulatory compliant platform, which means that all of its users must identify their identity to start trading on the platform. A copy of your ID and proof-of-residence should be sufficient, but more records may be required for opening a fully functional trading account.
eToro fees
Since eToro is a brokerage service and not a cryptocurrency exchange in a traditional sense, its fee structure resembles a traditional CFDs brokerage rather than an exchange. You'll pay a percentage-based spread, which varies based on the underlying asset and price.
For example, if you sell one bitcoin at a market price of USD 10,000, you'll also have to pay 0.75% of the value of this one bitcoin (0.75% being the current BTC spread value at the time of writing). Assuming that 1 BTC equals USD 10,000, you'll have to pay USD 75 for such a transaction.
Here is a complete list of current spreads at eToro US for all cryptocurrencies:
| Cryptocurrency | eToro US Spread Fee |
| --- | --- |
| Bitcoin (BTC) | 0.75% |
| Bitcoin Cash (BCH) | 1.9% |
| Ethereum (ETH) | 1.9% |
| XRP (XRP)* | 2.45% |
| Cardano (ADA) | 2.9% |
| EOS (EOS) | 2.9% |
| Dash (DASH) | 2.9% |
| Binance Coin (BNB) | 2.45% |
| TRON (TRX) | 3.5% |
| Litecoin (LTC) | 1.90% |
| Ethereum Classic (ETC) | 1.90% |
| MIOTA (IOTA) | 1.9% |
| Stellar Lumens (XLM) | 2.45% |
| NEO (NEO) | 1.9% |
| ZCash (ZEC) | 3.5% |
| Tezos (XTZ) | 5% |
*XRP buys are no longer supported on the eToro US platform.
Unlike its counterparts in other regions, eToro US does not allow trading cryptocurrencies with leverage.
Finally, eToro charges no fees for sending and receiving transactions but blockchain fees are applicable when sending or receiving coins to or from eToro Wallet.
Deposits and withdrawals at eToro US are free of charge, but the wallet charges a crypto-to-crypto conversion fee of 0.1%. Also, the wallet users are subject to the following send transaction limits.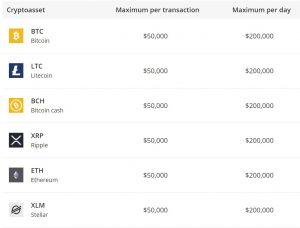 When it comes to crypto-to-crypto conversions, the following limits apply: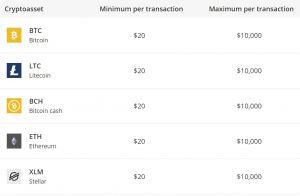 When it comes to crypto transfers outside of the eToro wallet, note the following minimum amounts and transaction fees: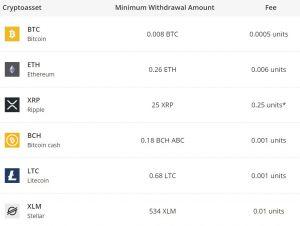 All in all, eToro US fees are considerably user-friendly. There are no hidden or inactivity fees on eToro US yet, making it stand out above most cryptocurrency brokerages.
eToro US security
eToro is a highly regulatory compliant group, and the company is seeking to extend its compliance efforts to eToro USA LLC. It is registered with FinCEN and has obtained Money Transmitter Licenses in 22 states, meaning that it is a secure and reliable broker. Your USD funds are held in FDIC-insured bank accounts, meaning that your USD deposits up to USD 250,000 will be protected even in the case of eToro's failure.
Visit eToro US
Virtual currencies are highly volatile. Your capital is at risk.
eToro's website specifies that crypto assets held on the trading platform are kept in cold storage. Meanwhile, coins sent to eToro Wallet are sent to hot storage, which is considered less secure. The eToro Wallet is secured by multisignature and machine learning algorithms, designed to provide the best possible security for the client and identify any potential threats and malicious third-parties in advance.
Mind that the eToro wallet keeps your private key, so you have to trust the trading platform to keep your funds secure. However, you can send your funds into a private wallet or your own custody, a handy feature for all cryptocurrency enthusiasts.
When it comes to protecting your eToro account, the brokerage lets you secure your account using two-factor authentication (2FA), secure password, and other standard measures.
So far, eToro US did not experience any hacks or major security breaches. However, there were several reports about some of eToro's account details being sold on a cybercrime forum, but the breach seems to be based mainly on brute-force attacks and credential-stealing malware, which is a result of weak security measures on the user side of things. As such, eToro US should be considered as a highly secure cryptocurrency broker.
eToro US design and usability
eToro US is a highly beginner-friendly brokerage and social trading platform and constitutes one of the best options for proactive and education-seeking investors.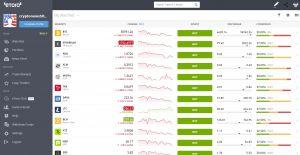 The layout of the eToro trading platform is user-friendly and easy to navigate. The user has a control panel on the left-hand side of the screen. The right-hand side shows all the charts, data, and profiles you'll need to make your investment choices. Likewise, eToro's mobile apps allow you to do pretty much everything you can do on the desktop version of the trading platform. The ability to receive notifications on the go means you'll be able to stay on top of your trades regardless of where you are. The apps are available for both Android and iOS devices.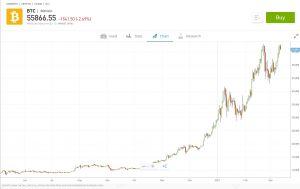 Besides, the platform lets its users trade using a "virtual account" rather than real currency, which is great for new investors. With it, you can test your way around the platform, try out new strategies, and test your luck with certain crypto assets. Once you're comfortable with 'demo trading,' you might give it a shot with real money - without having to pay extra for learning blunders and mistakes.
Furthermore, eToro is famous for its copy trading feature. If you're new or don't feel confident in their ability to select winning trades consistently, you can copy other best-performing traders in crypto markets. Long story short, copy trading lets you choose how much you want to invest, and then it mirrors actions trusted traders take. Besides, you can make small adjustments on the go, like copy only new trades the trader makes or copy all of his/her open positions.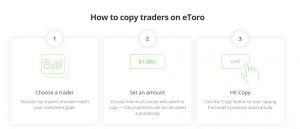 eToro US copy traders should mind the following points of consideration:
The minimum amount to copy a user is USD 200.
The maximum number of users you can copy simultaneously is 100.
The maximum allocation for copying a user is USD 500,000.
The minimum amount for each copied position is USD 1.
You always have the option to close a specific copied position manually while keeping other trades running.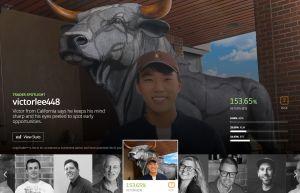 If you don't want to copy a particular trader, eToro US lets you invest in 3 cryptocurrency copy portfolios:
TheTIE-LongOnly. A portfolio that consists of major cryptocurrencies based on social media sentiment. The data is fed into an algorithm that actively balances the portfolio allocations based on incoming sentiment analysis.
Crypto-currency. Consists of the two largest cryptocurrencies by market cap, Bitcoin (BTC) and Ethereum (ETH), weighted by their respective market caps.
Crypto-portfolio. A diversified and market cap-based portfolio of major cryptocurrencies with at least 5% allocation per crypto asset.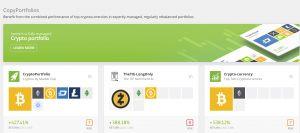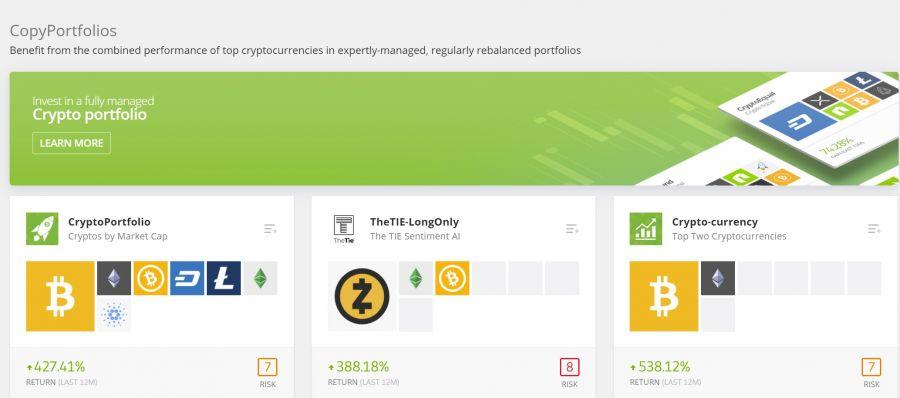 Asides from copy trading, eToro is also known as the world's leading social trading network. With eToro, you can connect, network, and share ideas with other traders, meaning that it can be used not solely as a trading platform but also as a social platform for traders. You can create your own custom news feed, as well as find new friends and traders in the eToro Club.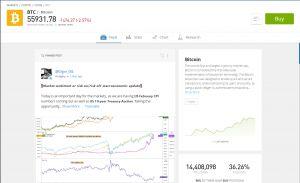 eToro Club is a five-tier system where you can access research, analytics, and other critical information based on your portfolio value. If you're not eligible for eToro Club membership, you can also obtain valuable educational resources about the basics of trading via eToro's education resources. It features the latest news and analysis, video tutorials, and financial markets guides.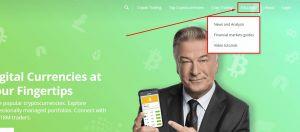 eToro US customer support
eToro US customer support can be reached via a variety of channels, including:
Unlike its counterparts in other regions, eToro US does not provide phone assistance. The team typically responds quickly, but the support page emphasizes that answering some inquiries may take up to 14 days.
Go to eToro US
Virtual currencies are highly volatile. Your capital is at risk.
eToro US deposit and withdrawal methods
At the moment, eToro users can deposit only fiat currency into their eToro account unless you withdraw cryptocurrency directly to eToro Wallet. However, you cannot transfer crypto funds from eToro Wallet back to the platform at the moment.
eToro lets you make deposits using your credit/debit cards and various other options, such as wire transfer, bank transfer, Klarna, Sofort, and e-wallets like PayPal, Skrill, or Neteller.
The minimum deposit amount for US customers is USD 50. Besides, all deposits via Bank Transfer must meet a USD 500 minimum. Corporate accounts require a first-time deposit of at least USD 10,000.
Withdrawals work in much the same way, with credit/debit cards, bank transfers, and PayPal options. However, there is a flat fee of USD 5 for every withdrawal, so make sure to plan your withdrawals to avoid unexpected charges. The minimum withdrawal amount is USD 30.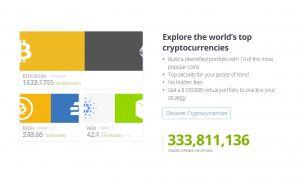 eToro review: conclusion
eToro US is a unique crypto trading platform with a variety of trading features oriented towards learning-seeking traders. It has a unique fee structure and social trading features, which makes it stand out amongst other brokerages and cryptocurrency exchanges. Its neat eToro Wallet integration lets you withdraw crypto assets to your own custody, which is an additional perk for wannabe crypto enthusiasts.
Disclaimer
eToro USA LLC does not offer CFDs and makes no representation, and assumes no liability as to the accuracy or completeness of the content of this publication, which has been prepared by our partner utilizing publicly available non-entity specific information about eToro. Your capital is at risk.