Currency.com
Currency.com is the world's first regulated tokenized securities exchange located in Minsk, Belarus. It allows you to buy and sell over 2000 tokenized securities, including classic cryptocurrencies like Bitcoin, Ethereum, and Litecoin, as well as top tokenized stock indices, commodities, and even government bonds. Their novel platform is tailored for cryptocurrency investors who want to trade the global financial markets directly with their cryptocurrency holdings, as the exchange clearly states that "we believe the investor should be able to trade in crypto - and profit in crypto, too." Besides, Currency.com keeps expanding its supported tokenized securities list and plans to offer more than 10,000 tokenized trading instruments in the future.
General info
| | |
| --- | --- |
| Web address: | Currency.com |
| Support contact: | Link |
| Main location: | Minsk, Hviderusland |
| Daily volume: | 0.0 BTC |
| Mobile app available: | Yes |
| Is decentralized: | No |
| | |
| --- | --- |
| Parent Company: | Currency Com Bel LLC |
| Transfer types: | Bank Transfer, Credit Card, Debit Card, Crypto Transfer, |
| Supported fiat: | USD, EUR, RUB, BNY |
| Supported pairs: | 150 |
| Has token: | - |
| Fees: | Medium (Compare rates) |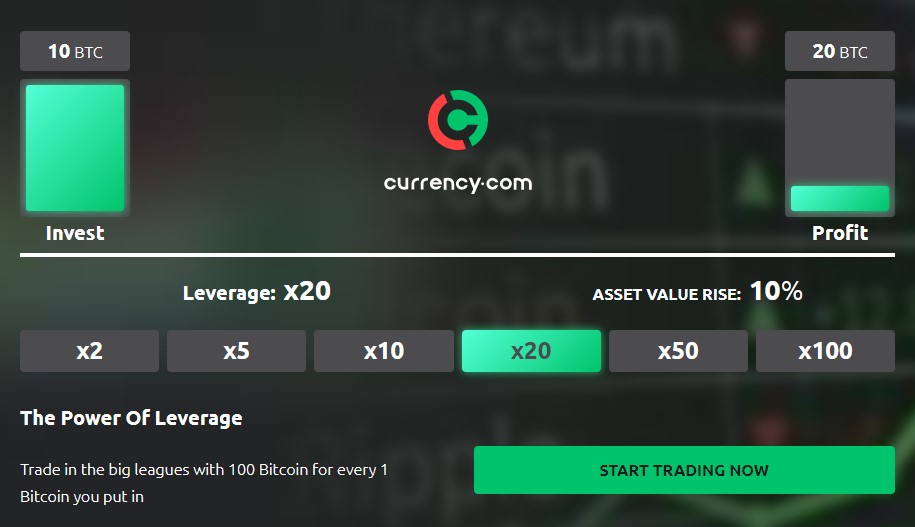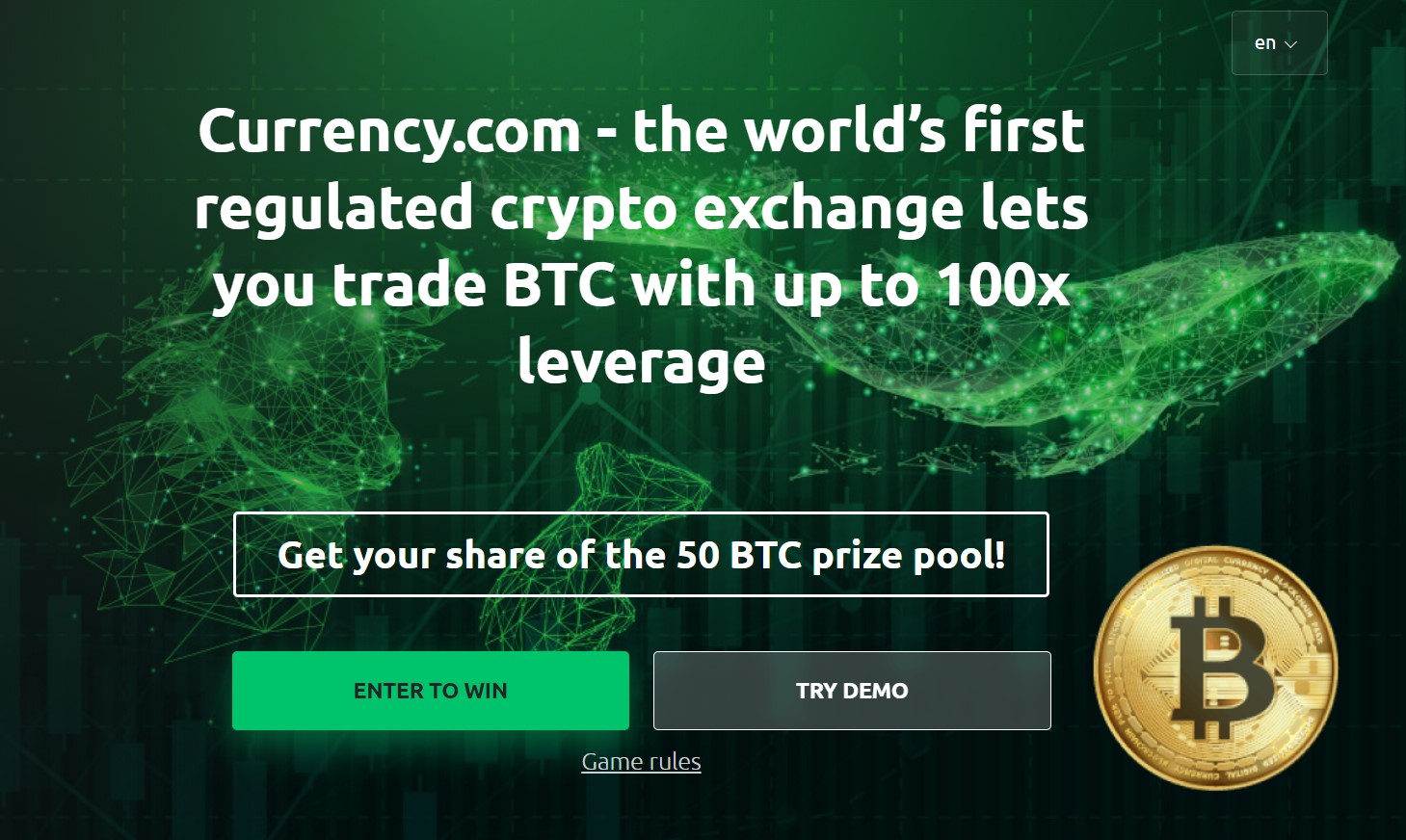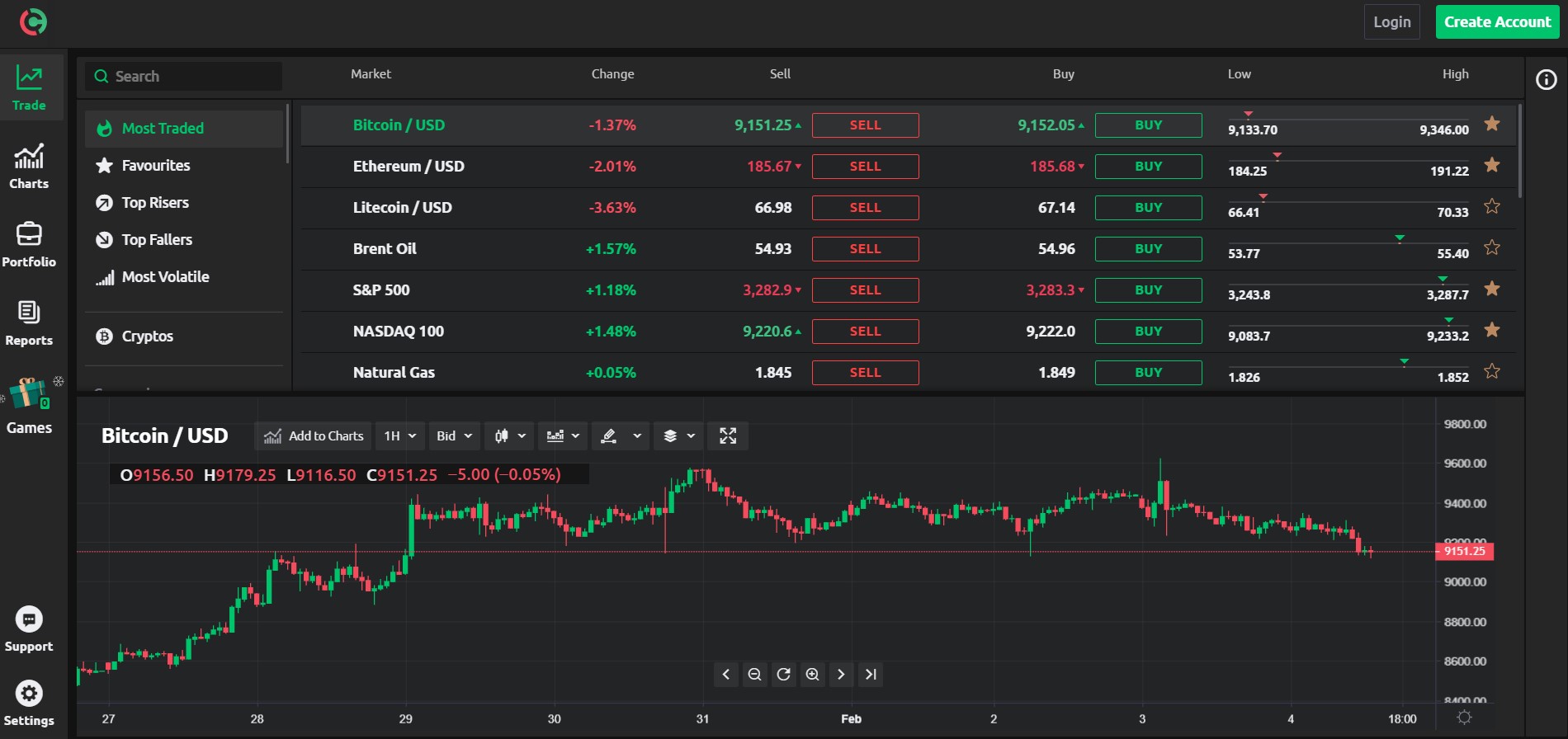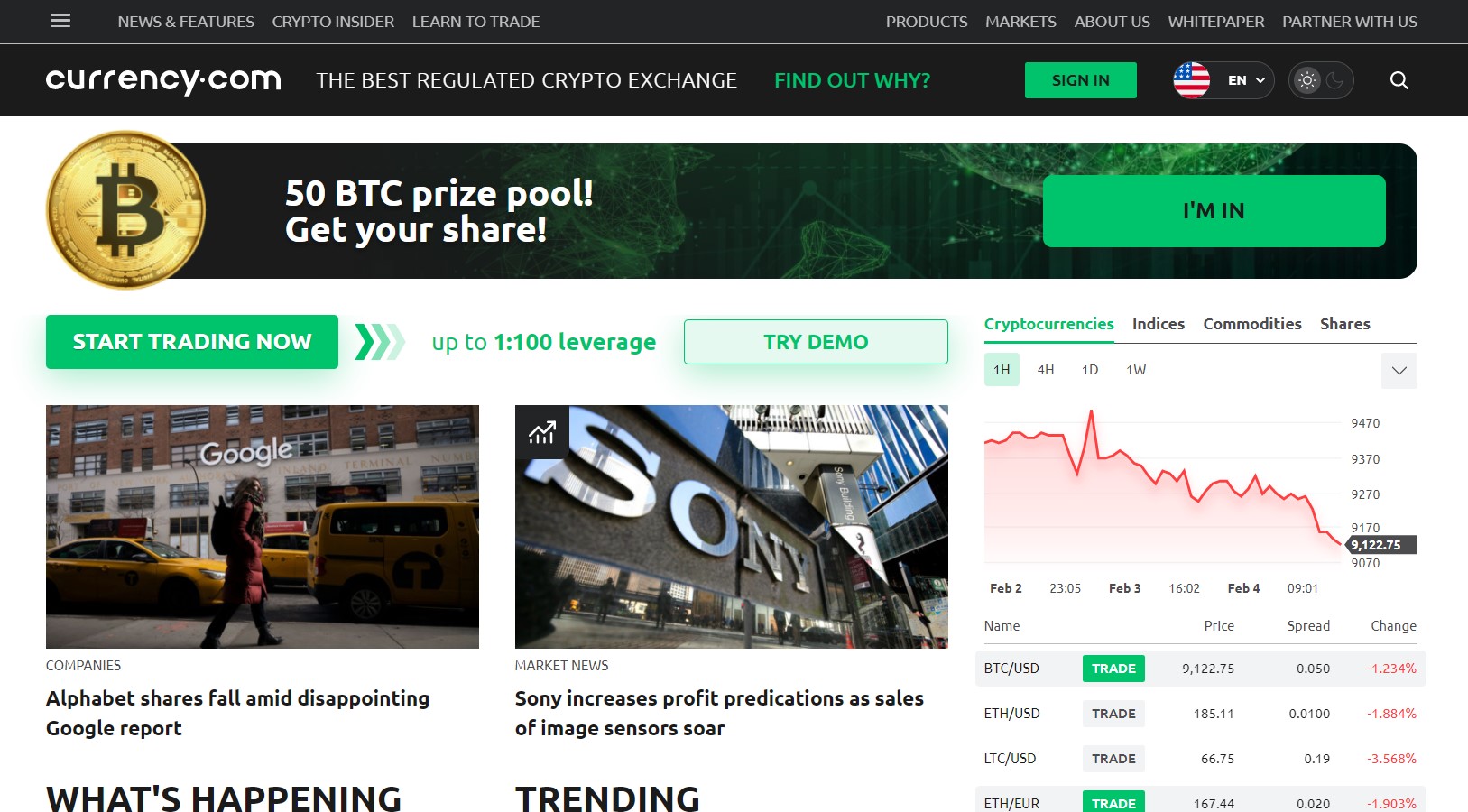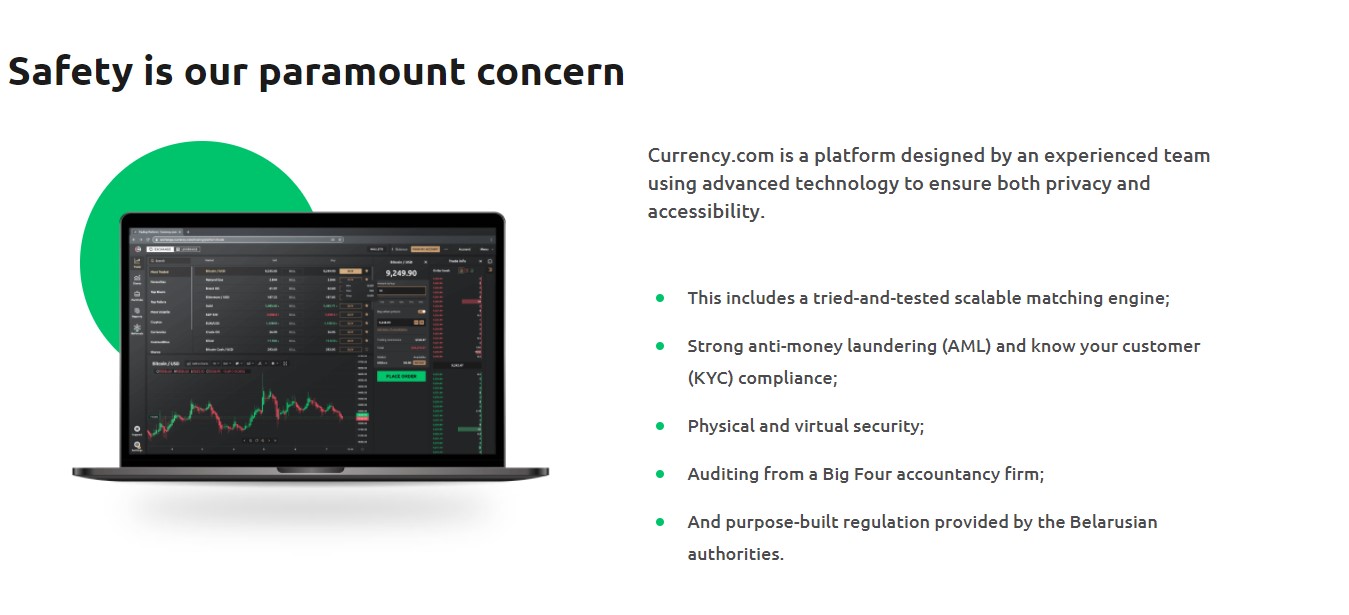 Key features
Currency.com is an award-winning tokenized securities exchange for fast and simple trading. The key part of its value proposition is that it lets you trade in traditional financial markets without exchanging your cryptocurrency funds, but you can also make direct deposits from your bank account. Other notable features of the platform include:
More than 2000 tokenized securities. You can trade top cryptocurrencies, tokenized commodities like gold and crude oil, tokenized stocks, bonds, and many more to come.
Buy Bitcoin, Ethereum, and Litecoin with a credit card. Currency.com supports card payments via Visa and Mastercard, as well as bank payments, making it easy to join the digital economy.
Secure, trustworthy platform. The company is regulated by three international institutions and audited by a major accounting firm, and employs the highest level security standards.
Trade on the go with Currency.com mobile app. It is available on both Android and iOS devices.
Margin trading with up to 500x leverage. Positive funding rates for short positions included...
Trade the world's top assets using crypto. You do not need to convert your cryptocurrency holdings to fiat in order to trade. Currency.com accepts both crypto and fiat deposits and withdrawals - a highly convenient option for everyone, especially crypto traders.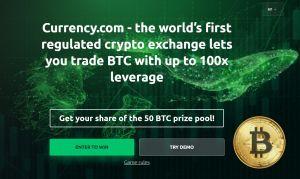 In a nutshell, Currency.com is one of the most innovative centralized exchanges out there. It bridges the gap between traditional and crypto finance with a novel approach towards investment technologies.
What are tokenized securities?
Tokenized securities are precisely what their name suggests - securities that take the shape of blockchain-based tokens. Some sort of underlying asset backs them, be it security, commodity, bond, or any other kind of asset.
The key difference between regular cryptocurrencies or tokens and tokenized securities is that the latter represents a traditional financial instrument issued and regulated by local government bodies.
Mind that tokenized securities are often confused with security tokens, but there are rather important differences between the two.
Security tokens are novel crypto assets that represent an investment scheme and embody qualities of traditional securities. In a nutshell, these are blockchain-native assets that do not exist off-chain and use customary revenue sharing models or their characteristics.
Tokenized securities are traditional assets that are wrapped in the latest blockchain technology. Primarily, they exist outside of the blockchain, and their on-chain tokens are mere representations of the actual assets.
Both security tokens and tokenized securities are considered securities and have to be regulated.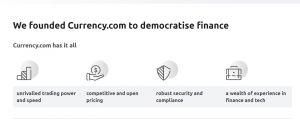 Currency.com platform has a goal of issuing more than 10,000 tokens that are pegged to various asset classes, including:
World's top tokenized indices like S&P 500, FTSE 100, US100, and EU50.
Tokenized shares of companies such as Tesla, Netflix, Apple, Amazon, Google, Coca-Cola, and the rest.
Tokenized commodities including Platinum, Palladium, Gold, Silver, Natural Gas, and others.
Tokenized government bonds like Belarus252/USD (more are said to come soon).
Cryptocurrency pairs with Bitcoin, Ethereum, and all other major fiat currencies.
Any financial asset may be tokenized, which introduces a variety of benefits. Tokenized securities are easier to transfer and verify; they allow investors to acquire a fraction of otherwise indivisible assets and are open to a variety of new possibilities available only to the programmable money.
For instance, one of the most discussed cases involving tokenized securities is NBA star Spencer Dinwiddie and his wish to tokenize his NBA contract. If his plans were to be approved by the NBA, he would become the first professional sports athlete to issue his personal "bond."
Background
Currency.com exchange launched in early 2019 and became the world's first regulated tokenized securities exchange. The company is incorporated in Minsk, Belarus, and is owned and operated by Currency Com Bel LLC (registration number 193130368). Aside from that, it has offices in London and Gibraltar.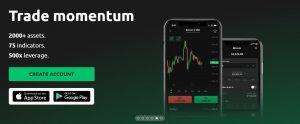 According to the company's website, the platform currently employs more than 100 employees. The team's key members include the project's CEO Ivan Gowan, General Manager Alexander Schevchenko, Head of Compliance Nigel Crome, Head of Project Management Victor Pergament, and Head of Development Dmitry Ogievic.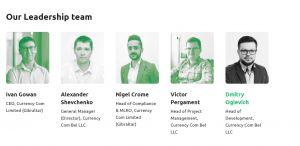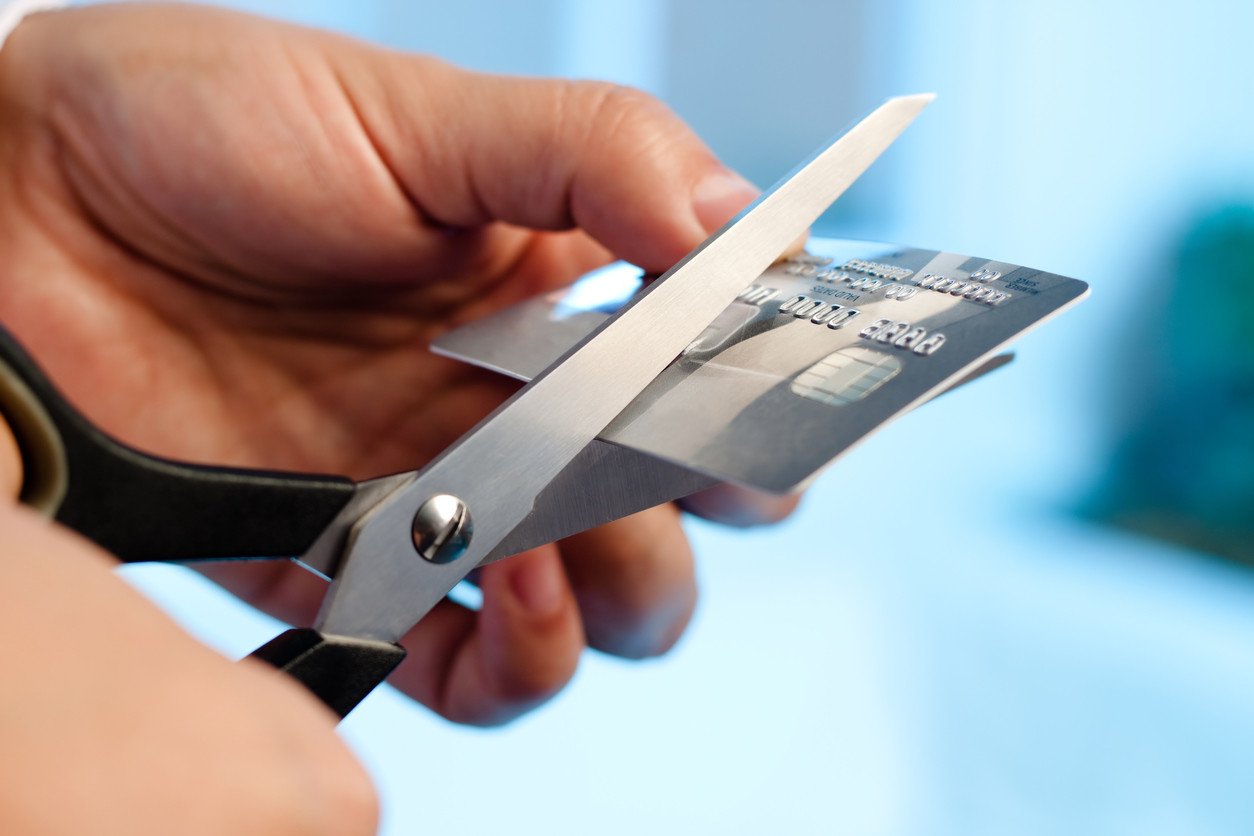 Source: Currency.com
"The arrival of tokenized securities will completely change how investors can use their cryptocurrencies. Linking crypto to the price of stocks and shares provides a tangible way for holders of bitcoin and ethereum to access traditional financial markets." - Ivan Gowan, CEO of Currency Com Limited.
As of today, Currency.com exchange is regulated by the UK Financial Conduct Authority, Cyprus Securities and Exchange Commission, and Belarusian 8th Decree on Development of Digital Economy. As a result, the platform follows strict Know Your Customer (KYC) and Anti-Money Laundering (AML) procedures, as well as required consumer data protection guidelines.
What's more, Currency.com is audited by the "big four" accounting firm Ernst & Young, so you can be sure that the tokenized securities are valid.

Despite being a relatively young service, it has been earning its name as an innovative and trustworthy broker. For example, Currency.com has been awarded as "the Best cryptocurrency exchange CIS" in 2019 and has received multiple praises from other sources, too.
The exchange has a goal to list over 10,000 tokenized securities in the future. Also, it is working towards becoming a fully decentralized exchange by 2023.
Supported countries
Currrency.com is a global exchange, but there are few exceptions. Due to regulatory hurdles, the platform is not available to citizens and residents from:
The United States
Botswana
The Bahamas
Cambodia
Ghana
Democratic People's Republic of Korea
Ethiopia
Iran
Sri Lanka
Syria
Trinidad and Tobago
Tunisia
Yemen
Pakistan
Bermuda
The platform is translated into four languages: English, Russian, Korean, and Chinese.
Investors from all other countries are free to enter and trade on Currency.com. Mind that current regulations are always subject to change, so be sure to ask the exchange's support about your situation.
Currency.com fees
Currency.com charges two types of fees: platform fees and deposit and withdrawal-related charges.
Trading fees include margin trading costs, exchange fees, funding fees, and fees for assets under management.
| Platform function | Fee type | % |
| --- | --- | --- |
| Leverage (margin) trading fees | Crypto's taker fee | 0.075% |
| - | Crypto's maker fee | - 0.025% (rebate) |
| - | Tokenized assets (shares, ETF's, Indices, Commodities) | 0% |
| - | Tokenized currencies | 0% |
| Exchange fee | Cryptocurrencies | 0.2% |
| - | Tokenized assets (shares, ETF's, Indices, Commodities) | 0.03% |
| - | Tokenized bonds | 0.03% |
| - | Tokenized currencies | 0% |
| - | Companies tokens (buy) | 0% |
| - | Companies tokens (sell) | 1.5% |
| Other fees | Assets under management fee | 50 BPS per annum (0.5%) |
| - | Funding fees | Varies based on the market rate |
As you can see from the table above, Currency.com offers very competitive fees for both tokenized securities trading and margin trading. The exchange even pays you a rebate for placing limit orders on the books, while the cryptocurrency taker fee is a mere 0.075%. In contrast, other top margin trading platforms like BitMex, PrimeBit or ByBit charge exactly the same commission per trade.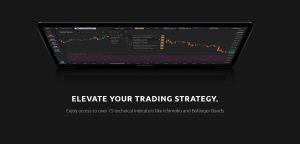 Trading fees are relatively low, too, as you only have to pay 0.2% per trade. Although there are dedicated altcoin trading platforms that offer even lower tariffs for crypto trading, you would have to look very hard to find a better deal when it comes to tokenized securities trading.
Aside from the trading fees, Currency.com also charges deposit and withdrawal fees. For the most part, they depend on what sort of payment network you're using.
| Method | Min. deposit | Max. deposit | Deposit fee | Min.withdrawal | Withdrawal fee |
| --- | --- | --- | --- | --- | --- |
| VISA | 10 EUR | Unlimited | 3.5% | 10 EUR | 2.4% + 2.7 EUR |
| Mastercard | 10 EUR | Unlimited | 3.5% | 10 EUR | 1.9% + 2.7 EUR |
| Bank Transfer (international) | 50 EUR | Unlimited | Free | 50 EUR | 0.15% (min. 20 EUR; max 150 EUR) |
| Bank Transfer (SEPA) | Unlimited | Unlimited | Free | 50 EUR | 0.10% (min. 2 EUR) |
The fiat deposit fees at the Currency.com platform are very competitive, and it definitely makes sense to use the platform as a fiat-to-crypto gateway. For example, if you were to buy crypto with a VISA or Mastercard via Coinbase, it can cost you up to 4% (also depends on your location), thus making crypto purchases via Currency.com even cheaper in certain situations.
Cryptocurrency deposits at Currency.com are free by default; however, you will pay a fraction of the amount for withdrawal.
| Cryptocurrency | Min. deposit | Max. deposit | Min.withdrawal | Withdrawal fee | Confirmations |
| --- | --- | --- | --- | --- | --- |
| Bitcoin | 0.001 BTC | Unlimited | 0.001 BTC | 0.0005 BTC | 2 |
| Ethereum | 0.03 ETH | Unlimited | 0.03 ETH | 0.01 ETH | 12 |
| Litecoin | 0.1 LTC | Unlimited | 0.1 LTC | 0.03 LTC | - |
| Bitcoin Cash | 0.05 BCH | Unlimited | 0.05 BCH | 0.015 BCH | - |
| Tokenized securities | 100 USD | Unlimited | 100 USD | 1.5% or min. 0.02 | - |
All in all, Currency.com offers surprisingly low fees for both trading cryptocurrencies and tokenized securities.
Exchange security
Security is one of the highlights of the Currency.com platform. The exchange does not have any history of breaches thus far and is said to use the technology of a partner company Capital.com. Its servers are stored in the LD4 data center, which is used by the world's leading trading platforms such as Dow Jones, Nasdaq, and London Stock Exchange.

Other notable aspects of Currency.com platform security are:
97% of user funds are kept in a cold wallet.
All communications are encrypted using HTTPS.
Robust and powerful order matching engine that handles up to 50 operations per second.
Strong anti-money laundering (AML) and Know your customer (KYC) compliance
Regulated by three international institutions -
High-level physical and virtual security
Regular audits conducted by Ernst & Young
Audited secure smart contracts for token issuance and management
Purpose-built regulation by the Belarusian authorities
Professional staff that uses military-grade encryption to store and protect your private data from being stolen.
On the user side of the screen, you can protect your account using a strong password and two-factor authentication (2FA) via Google Authenticator.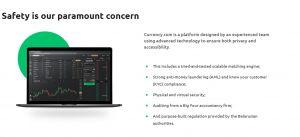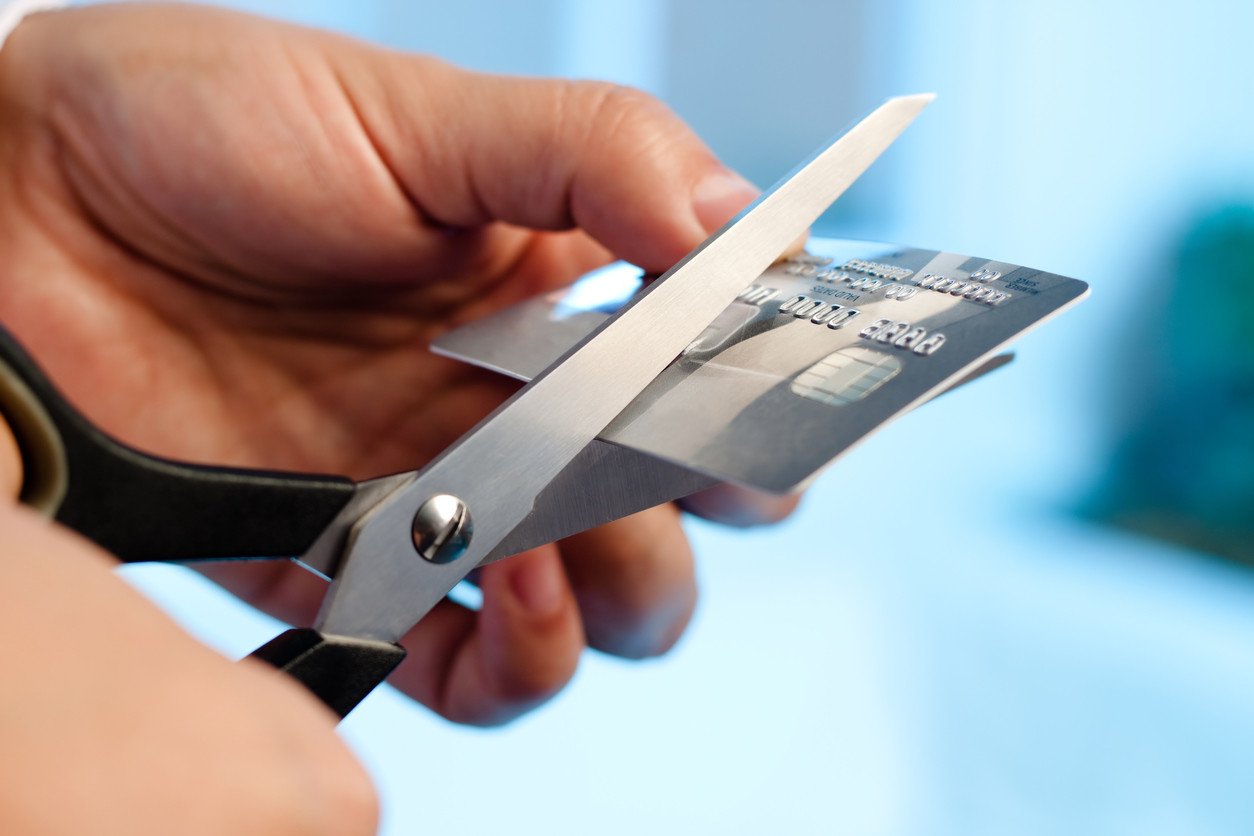 Source: Currency.com
In sum, Currency.com is a transparent, professional, and trustworthy financial service employing top-notch security procedures and technology.
Usability and design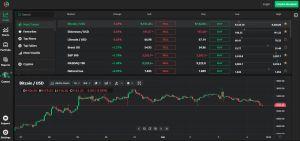 The Currency.com platform is well-designed and relatively easy to use. The transitions between various elements and windows work smoothly and without lags, and there are no unnecessary distractions. If you have already used a trading platform before, you should be able to find your way around the platform immediately. If not, its intuitive interface is simple to master regardless.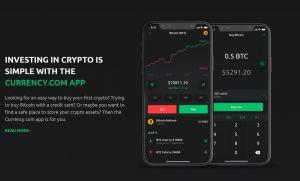 Also, you are likely to enjoy its vast array of trading instruments, which include guaranteed stop loss, advanced charting tools, protection from negative balance, the ability to set take profit levels when placing orders, and much more.
The platform is available for desktop devices, but you can also download its iOS or Android app for your smartphone for trading on the go.
Margin trading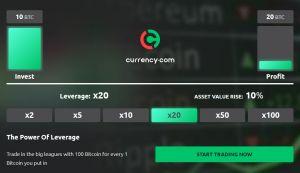 Currency.com exchange lets you trade both with and without leverage, so it is up to you to decide what sort of risk levels you can tolerate. The crypto-assets can be traded with a 20x leverage, while traditional tokenized assets can be traded with up to 500x leverage.
Customer support
Another big plus is the Currency's customer support. They are reachable round the clock via a variety of support channels, including:
Email [email protected]
Phone +375293757075
Livechat
Viber
Whatsapp
Telegram
Facebook messenger
In our attempt to contact the customer support, it took us 15 minutes to get a reply via Telegram, which is a reasonably good response time.
Deposit and withdrawal methods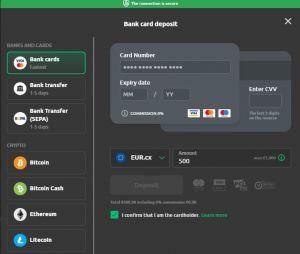 Deposits and withdrawals at Currency.com exchange are processed within a day, but it can take several for a fiat withdrawal to reach your bank account. The platform supports both fiat and cryptocurrency deposits and withdrawals in the following currencies:
The U.S. dollars (USD)
Euros (EUR)
Russian rubles (RUB)
Belarusian rubles (BYN)
Bitcoin (BTC)
Bitcoin Cash (BCH)
Ethereum (ETH)
Litecoin (LTC)
XRP (XRP)
Tether (USDT)
Chainlink (LINK)
Uniswap (UNI)
Compound (COMP)
Tokenized securities
Currency.com deposits
Knowing the struggles of the contemporary banking system, it may take from one to five days for the deposits to get credited to your account. According to the exchange's website, you should send a confirmation of your transfer to [email protected] if you don't receive your funds for more than 2 days.
All deposits to the Currency.com platform are free of charge. Besides, note that SEPA bank transfers are open only for verified users.
Alternatively, Currency.com lets you top-up your trading account via your VISA or Mastercard bank cards. Such deposits are nearly instantaneous but incur a 3.5% commission.
Cryptocurrency deposits are free of charge. As of now, Currency.com accepts Bitcoin, Litecoin, Bitcoin Cash, and Ethereum. Here's a brief overview when it comes to crypto deposits and withdrawals.
| Cryptocurrency | Min. deposit | Max. deposit | Min.withdrawal | Withdrawal fee | Confirmations |
| --- | --- | --- | --- | --- | --- |
| Bitcoin | 0.002 BTC | 24 000 USD (unverified accounts) | 0.005 BTC | 0.005 BTC | 2 |
| Ethereum | 0.1 ETH | 24 000 USD (unverified accounts) | 0.05 ETH | 0.02 ETH | 12 |
| Litecoin | 0.2 LTC | 24 000 USD (unverified accounts) | 0.1 LTC | 0.04 LTC | - |
| Bitcoin Cash | 0.05 BCH | 24 000 USD (unverified accounts) | 0.05 BCH | 0.015 BCH | - |
| Tokenized securities | 100 USD | 24 000 USD (unverified accounts) | 100 USD | 1.5% or min. 0.02 | - |
Withdrawals
In order to withdraw your funds from the Currency.com platform, you will have to pay an appropriate commission. Check out our Currency.com fees review above for more information on withdrawal charges.
When it comes to withdrawal methods, you're free to send out your wealth either directly to your bank account or cryptocurrency wallet address. Fiat withdrawals may take up to 3 business days, while cryptocurrency transactions are processed within the same working day.
Conclusion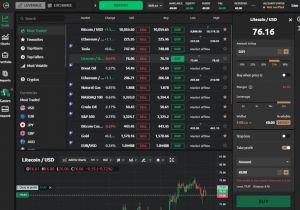 Currency.com is a fresh and innovative exchange with a strong vision for the future. It bridges the widening gap between traditional finance and cryptocurrencies with a novel approach that allows cryptocurrency holders to gain exposure in traditional markets and vice versa. The exchange has relatively low fees and high security, although multiple identity verifications and proof-of-funds may dissuade some privacy enthusiasts. However, it is working towards becoming a fully decentralized exchange by 2023.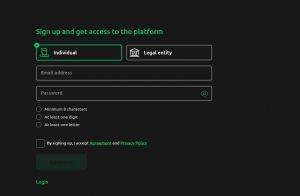 The exchange is well-suited for both retail as well as institutional investors, who might take advantage of its wide selection of markets, transparency, and security. Others might want to use its leverage trading engine or simply purchase cryptocurrencies. In sum, it is a robust and pleasant to use platform for crypto-traders of all walks of life.