Zilliqa To Work On Modular Network, Launch DEX in 2020
Singapore-based blockchain project Zilliqa (ZIL) is starting its work on a modular network in 2020, while by the end of the year, they plan to open trading on their new Zilliqa DEX exchange.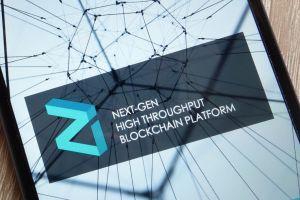 "In 2020, our plan is to begin creating a modular network and open-sourced platform of financial products to help improve the interoperability of payment and asset management applications," Amrit Kumar, President and Chief Scientific Officer of Zilliqa, told Cryptonews.com. The company hopes that by providing an open toolkit and a public infrastructure, they can "lower the barriers to entry for FinTechs looking to serve the masses, especially across emerging markets who are leapfrogging with technology adoption."
Modularity refers to the ability of a system to be separated into components or modules and be recombined. In modular network design, individual modules are created to be placed where needed and put together to meet the requirements of the entire network.
That said, Kumar shared that Zilliqa is focused on building an open, interoperable financial network that supports next-generation FinTech solutions, specifically in ASEAN (Association of Southeast Asian Nations), by leveraging blockchain and smart contracts, and collaborating with strategic partners in the financial ecosystem. This, they find, will enable them to serve the underbanked and unbanked and to create a transparent and inclusive Open Finance environment (OpFi).
This can be accomplished with blockchain, Zilliqa believes, as it "has the potential to bridge the gap between today's legacy finance infrastructures and the emerging technologies of our industry." To this end, on their part, Zilliqa says that they decided to work with an established player in traditional peer-to-peer payments, and so they partnered with fintech payments provider Xfers (the fifth firm and first fintech startup to be accredited by the Monetary Authority of Singapore as a Widely Accepted Stored Value Facility) in June 2019. Kumar says this enabled bringing blockchain-enabled payments services and remittance services to Xfers' network of over 500,000 enterprises and users across Southeast Asia.
Beyond trading
As for decentralized finance (DeFi), though promising, "it's clear that DeFi would benefit from a more diverse ecosystem of currencies," while people also "need to look beyond use cases such as trading and think about those grounded in real-life use." The use cases that the greatest number of people can leverage will thrive in the long-term. Zilliqa finds that, given over 80 million people in the Asia Pacific region working outside of their home countries, applications such as remittance will have the most meaningful impact. The company has "gradually contributed to the ecosystem," says Kumar, via their exchange partnership with Switcheo Exchange and their XSGD stablecoin initiative with Xfers, but also with "more developments certainly to come."
Speaking of which, in March 2020, Zilliqa partnered up with Singapore-based Switcheo to create Zilliqa DEX - a non-custodial, decentralized exchange on the Zilliqa blockchain that would enable the token holders, traders, and community to tap into digital assets on the Ethereum blockchain. There will be no need for centralized intermediaries, explains Kumar, and traders will be able to engage in automated digital asset exchange. The president stressed that trading should commence on the platform by the end of 2020.
Zilliqa also finds that greater security and compliance assurances in the DeFi are necessary for enterprises and traditional players to recognize its full potential. To that end, Zilliqa partnered with both blockchain analysis and AML software provider Elliptic. Meanwhile, the above-mentioned Xfers partnership expanded and has formed StraitsX, a stablecoin pilot that offers digital assets denominated in the Singapore dollar and the Indonesian rupiah, explains Kumar. "As a stablecoin fully collateralized by pegged 1:1 to the Singapore dollar, XSGD presents a promising alternative for those who want options outside of USD-backed stablecoins." For Zilliqa, stablecoins are not only for DeFi, but rather for mainstream adoption "beyond the crypto echochamber."
At pixel time (14:26 UTC), ZIL trades at c. USD 0.00445 and is up by 3.5% in a day and 5.6% in a week. The price is up by 17% in a month, trimming its annual losses to less than 76%.
---