Your Morning News Update
China Crackdown Part II? Markets Quake as Mining, Trading Ban Looms
South Korean Banks "Ditch Ripple Plans," Retain Blockchain Interest
Elite Students' Online Crypto Conversations Blooms
Japanese Securities Expert "Swayed" by Cryptocurrencies
Catch up on the most essential cryptocurrency and blockchain news stories breaking in Asia and the Americas while the rest of the world was asleep.
China Crackdown Part II? Markets Quake as Mining, Trading Ban Looms
Cryptocurrency investors around the world are braced for a further shake-up as China mulls extending its crypto crackdown to mining and trading, sending marketseverywhere tumbling, and prompting worldwide sell-offs. Last year, China banned initial coin offerings and shut down its mainland exchanges, and Beijing now seems set to intensify its hardline stance on cryptocurrencies.
Although many miners have already chosen to relocate abroad, some 80% of the world's hash power still remains in China. Over-the-Counter (OTC) trading has experienced a boom in China following Beijing's crackdown, but a recent statement from People's Bank of China's Vice Governor indicates that OTC ventures might also be living on borrowed time.
A Forbes article by Sara Hsu claims the move is "not just about electricity," but also represents an attempt by the government to wipe out criminal activity like "fraud and money laundering."
South Korean Banks "Ditch Ripple Plans," Retain Blockchain Interest
In South Korea, two high street banks have apparently taken a further step to distance themselves from cryptocurrency-related activities, while reiterating their commitment to blockchain development. Media outlet Money Today claims Shinhan Bank and Woori Bank have ditched plans to develop an international remittance service platform based on Ripple. The banks had hoped to create a Ripple-based platform for Japan-Korea remittance services, in conjunction with Japan's SBI Group, but have now abandoned the idea of using Ripple, per the media outlet's sources. The banks claim they will use continue to use blockchain-based technology "without dealing directly with cryptocurrencies."
Elite Students' Online Crypto Conversations Blooms
Meanwhile, cryptocurrency postings have been springing up "like bamboo shoots" on a digital bulletin board at Seoul National University, South Korea's most prestigious tertiary education institute. Mixed in tone, some posts decry the fate of the nation's "bitcoin losers," while others see the nation's top students discuss the best currencies to invest in. News agency Yonhap claims the university's professors are taking a dim view of the development, claiming cryptocurrency investment promotes "hungry fantasies" among its students.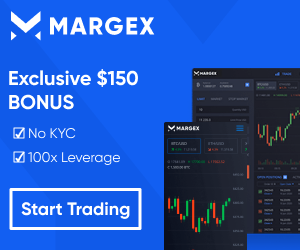 Japanese Securities Expert "Swayed" by Cryptocurrencies
And in Japan, a securities expert and former cypto-skeptic claims 2017 was the year when "cryptocurrencies stole [his] heart." Following a successful pilot scheme at two Tokyo stores, Japanese retail giant BIC Camera has begun accepting cryptocurrency payments at its high street branches, in what experts say is a major move toward mainstream acceptance.