Yahoo! Marks New Crypto Adoption Milestone
Another day, another step on the way to mainstream crypto adoption. This time it's Yahoo! Finance that has implemented an interface for live crypto trading via its popular website.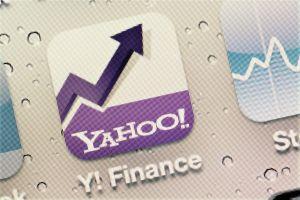 "The new feature, launched this week on the iOS app, allows users to buy and sell a variety of cryptocurrencies by linking their account – via an integration with our partners at TradeIt – including Bitcoin, Ethereum, Litecoin and Dogecoin. Android, desktop and mobile web are coming soon," Yahoo! announced.
In May, Yahoo! Finance was the most popular personal finance websites in the United States with 70 million monthly visits, according to Statista.com.
Charlie Lee, the creator of the Litecoin cryptocurrency, seemed to be happy with the news in a tweet post Wednesday night:
Meanwhile, Anthony Pompliano, founder Morgan Creek Digital, which recently launched its new digital asset index fund, said "the virus is spreading":
Yahoo! Finance has long been a popular website among retail investors and traders in the traditional financial markets, with many using it as their primary source of information on the markets.
Increasing mainstream adoption of cryptocurrencies have been the trend on the web this year. For example, back in July this year Google implemented some altcoins into its currency conversion tool, making it possible for users to get the live exchange rate by typing in for example "5 USD to ETH" in the search field.
---