XRP (XRP), THORChain (RUNE), and Pomerdoge (POMD) – Three Cryptos You Do Not Want To Miss Out On
Disclaimer: The text below is an advertorial article that is not part of Cryptonews.com editorial content.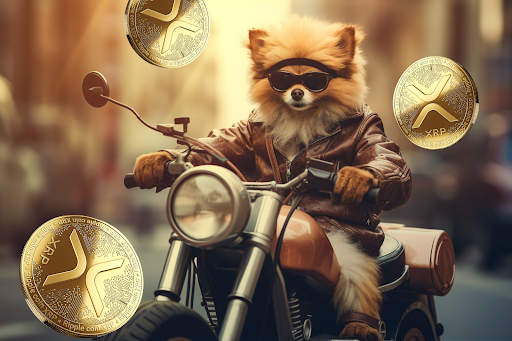 XRP (XRP), THORChain (RUNE), and Pomerdoge (POMD) - three tokens that should be on every investor's radar. All of them have been generating significant buzz in the crypto sphere. However, only one may stand out for its excellent long-term growth potential. Keep reading to find out which token that is.
Summary
XRP sees some regulatory clarity
THORChain price prediction
Pomerdoge to tap into the booming P2E gaming trend
Click Here To Find Out More About The Pomerdoge (POMD) Presale
XRP (XRP): Could Soar With Clarity
XRP (XRP) has been a long-standing presence in the crypto market. Recently, XRP has gained renewed attention as Ripple's legal battles have shown signs of resolution.
With its focus on facilitating cross-border payments and settlements, XRP holds immense potential in the financial sector. Ripple's partnerships with significant institutions and its commitment to regulatory compliance make the XRP coin one to watch.
Not only that, experts remain bullish about it and its future. As a matter of fact, they forecast that the XRP price may surge to $0.79 by the end of 2023.
THORChain (RUNE): A DeFi Game Changer
DeFi has been a driving force in the crypto space, and THORChain (RUNE) is at the forefront of this revolution. THORChain's cross-chain liquidity protocol enables users to swap assets across different blockchains, unlocking a new level of interoperability.
With the growing demand for seamless asset transfers in the DeFi ecosystem, THORChain's unique offering positions it as a project with substantial growth potential.
Additionally, market analysts predict that the THORChain crypto will continue soaring in the long run. Also, they foresee the THORChain price sitting between $1.05 and $1.19 within Q4 of 2023.
Pomerdoge (POMD): Gaming Meets Crypto
Pomerdoge (POMD) is part of the burgeoning Play-to-Earn (P2E) gaming trend, captivating crypto enthusiasts and gamers alike. In fact, this gaming trend is expected to reach $3618.4M by 2028. Pomerdoge merges gaming and cryptocurrency, allowing players to earn rewards while having fun.
In Pomergame, players can build up their in-game character to elite status. This progression unlocks exciting opportunities, including the ability to create custom items for your avatar. As you level up, your character becomes more powerful and versatile, adding depth to the gaming experience.
Furthermore, the arena is where the competition gets fierce. It's a battleground where Pomerdoge holders can pit their Pomers against each other in thrilling battles. In this winner-takes-all arena, players must bring their best strategies and skills to secure victory.
Unlike XRP and THORChain, Pomerdoge is now in Phase One of its presale. The POMD price will soar much faster than its rivals thanks to its low market cap. Therefore, market analysts forecast that the POMD token will pump at least 20x from its current price of only $0.014 before the presale ends. So, people looking to capitalize on this growth are flooding its presale.
Find out more about the Pomerdoge (POMD) Presale Today
Website: https://pomerdoge.com/
Telegram Community: https://t.me/pomerdoge
---