XRP Wins Against The SEC: Price Implications vs. VC Spectra and Cardano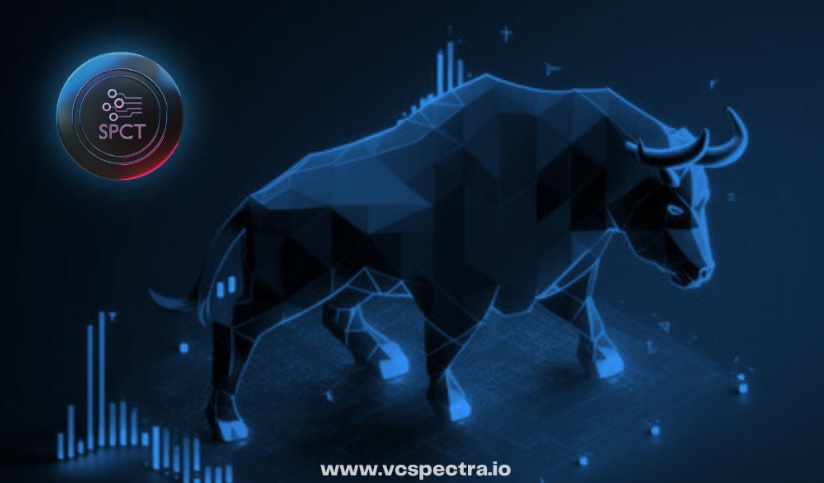 Ripple (XRP) has won the SEC lawsuit, which listed it as a security. However, the verdict this week announced that Ripple (XRP) is not a security. The crypto community received this news well, and Ripple (XRP) saw an immediate surge to its yearly high. Meanwhile, VC Spectra (SPCT) raised $2.4 million in a private presale. Will Cardano (ADA) be able to match the growth of Ripple (XRP) and VC Spectra (SPCT)? Let's have a look.
Ripple (XRP) Surprisingly Announced "Not A Security" In SEC Lawsuit Verdict
In a recent news flash on July 13, the court announced the verdict for XRP vs. SEC in the Securities Lawsuit. Ripple (XRP) was concluded not to be a security, sending shockwaves all over the crypto world.
The Ripple (XRP) token saw an immediate surge which sent it to a new yearly high of $0.82. At the same time, this is up by more than 150% since last year's July.
The bullish trend that the news triggered is looking strong as Ripple (XRP) constantly moves high. RSI and EMA indicate an overbought position for Ripple (XRP), but since the news has just hit and there is a lot of volatility in the price, their estimations might not be accurate.
Analysts predict that Ripple (XRP) may go above the resistance region of $1 if it breaks out, but the chances of that happening are "pretty slim."
VC Spectra (SPCT): Will The 900% Surge Be Enough To Keep Ripple (XRP) At Bay?
VC Spectra (SPCT), a new asset management blockchain, has gathered much attention. The VC Spectra (SPCT) blockchain offers safe investments to generate sustainable income for people from all backgrounds, regardless of their financial position and expertise.
With its decentralized investment management system, VC Spectra (SPCT) includes its investors in all blockchain decisions. Furthermore, their investments are protected by venture capitalists and risk managers from VC Spectra (SPCT).
Investing in the VC Spectra (SPCT) fund using SPCT tokens can also give investors additional rewards.
VC Spectra (SPCT) tokens are currently offered in private and public presale events. The private presale raised more than $2.4 million. However, the public presale is still ongoing in stages.
Stage 1 of the public presale sold more than 107 million SPCT tokens at $0.008. Stage 2 will increase this price to $0.011, a 37.5% increase. This will continue in the next stage until the target price of $0.08, marking a 900% surge, and launch on major exchanges.
Therefore, VC Spectra (SPCT) will be far away from any damage from Ripple (XRP).
Cardano (ADA) Is Following Ripple's (XRP) Footsteps
Meanwhile, Cardano (ADA) is following Ripple's (XRP) charts and has also seen a significant surge after the SEC lawsuit's verdict on July 13. Rising to its monthly high of $0.35, Cardano (ADA) has broken out of its primary resistance zone of $0.30.
Whether or not Cardano (ADA) will be able to continue this trend remains a mystery, as RSI and EMA indicators do not yet provide enough information for an accurate prediction. Additionally, Cardano's (ADA) price is unstable as millions of traders storm the coin. Analysts predict stable Cardano (ADA) growth if it creates a new support region and builds momentum.
However, the reality of these predictions will be tested after Cardano (ADA) stabilizes and the effects of the verdict start to take shape. Cardano (ADA) is any day-traders paradise as of July 13.
Cardano (ADA) might be too late for investment because the coin has already gone up, and any information on its next move is only available once it stabilizes. Therefore, manage your risk if you're investing in Cardano (ADA) on July 13 - July 20.
Learn more about VC Spectra (SPCT) and its presale:
---