XRP Price Prediction – Where Will the Digital Asset Go Next as Volume Continues to Surge?
Disclosure: Crypto is a high-risk asset class. This article is provided for informational purposes and does not constitute investment advice. By using this website, you agree to our terms and conditions. We may utilise affiliate links within our content, and receive commission.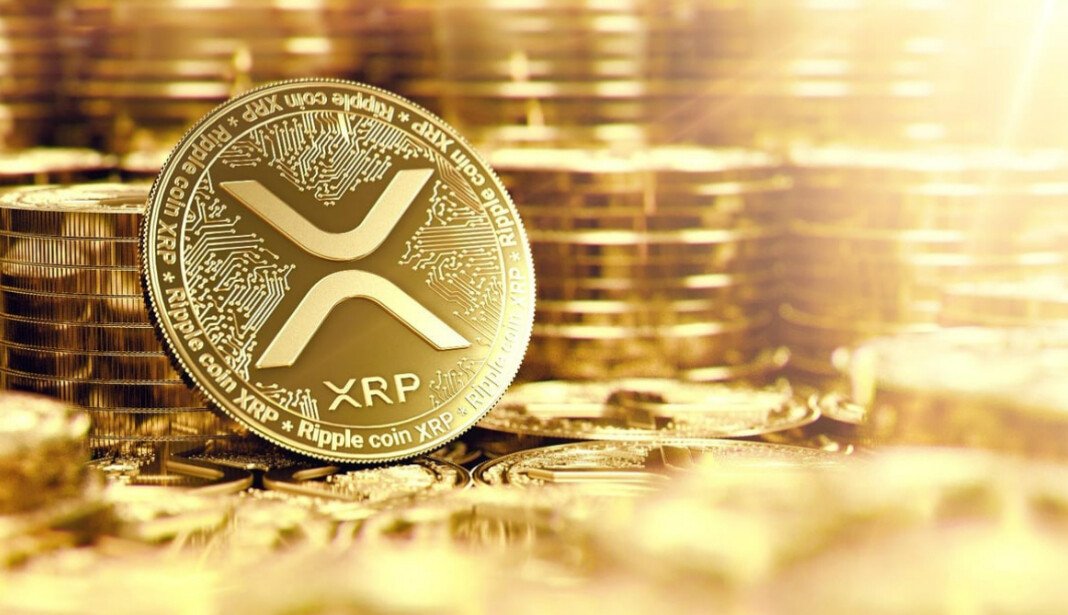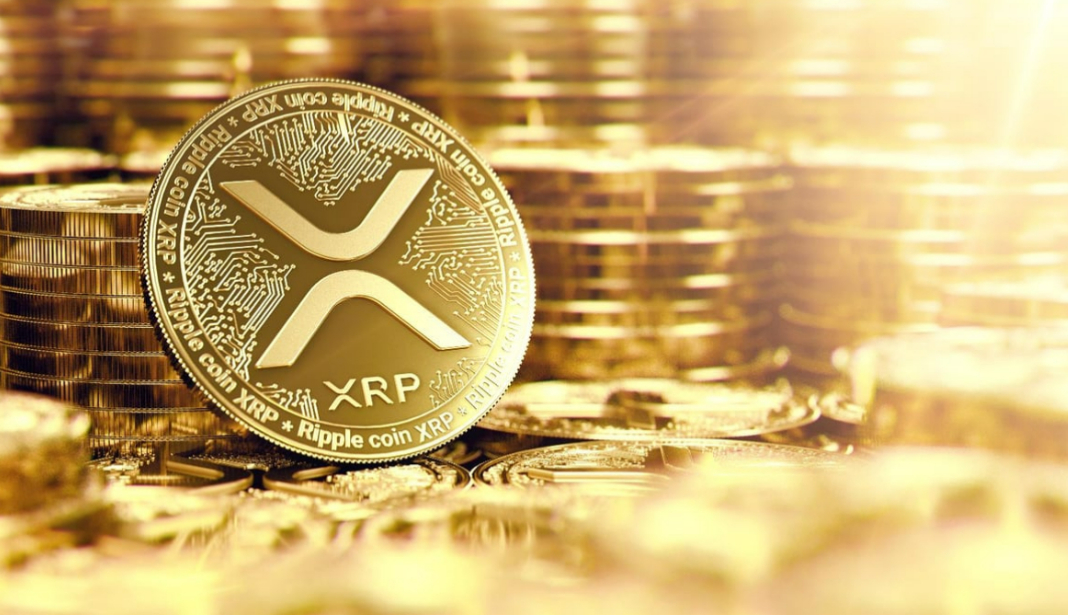 XRP price prediction is slightly bullish above an upward trendline-driven support level of $0.3850. Ripple (XRP), the world's seventh largest and most popular digital token, maintained its early bullish rally and remained well-bid above $0.3926 as the positive cryptocurrency market boosted many cryptocurrencies, including XRP coin.
The total market capitalization of all cryptocurrencies increased by nearly 1% on the day to $859.91 billion, with major cryptocurrencies trading primarily in the green.
Dovish Remarks from Fed Chair Jerome Powell
Apart from this, the reason for its bullish rally could also be attributed to Fed Chair Jerome Powell's dovish comments, which pushed the US dollar to a three-month low and contributed to Ripple's XRP coin gains. It is due to the fact that cryptocurrency prices have a strong negative correlation with the US Dollar Index (DXY).
On the negative side, the jump in Ripple's large transactions is not a good sign for XRP, which has been furiously battling with the existing selling pressure. According to a Whale Alert, a significant movement of 280,684,171 XRP worth $110,017,409 took place on November 29 between two anonymous wallets.
🚨 🚨 🚨 🚨 🚨 🚨 🚨 🚨 🚨 🚨 280,684,171 #XRP (110,017,409 USD) transferred from unknown wallet to unknown wallethttps://t.co/mjE1n8jwyg

— Whale Alert (@whale_alert) November 29, 2022
Moreover, the Coinbase cryptocurrency company declared that it would begin removing XRP from its wallet on December 5, which was seen as another key factor that kept the lid on any additional gains in the Ripple XRP coin.
Comeback In the Cryptocurrency Market
As everyone is aware, the failures of the FTX corporation have recently caused the entire cryptocurrency market to suffer. Since FTX, one of the world's largest cryptocurrency exchanges, declared bankruptcy, the cryptocurrency market has been in free fall.
FTX is the biggest collapse of a corporation since 2008 and the CEO responds with a 1 word tweet stating "what."

This comes after $10 billion+ in lost funds, a suspicious hack on a Friday night and reports of SBF attempting to flee.

Crypto markets will never be the same.

— The Kobeissi Letter (@KobeissiLetter) November 14, 2022
Furthermore, several significant cryptocurrency companies, including BlockFi, recently declared bankruptcy, further harming the cryptocurrency market. Despite this, it was able to reverse its downward trend and make a small recovery on the day.
This occurred when the two most valuable cryptocurrencies, Bitcoin (BTC) and Ethereum (ETH), respectively, surpassed $17,000 and $1,200 in value. Dogecoin (DOGE), Solana (SOL), Ripple (XRP), and Litecoin (LTC) are also performing well. The dovish stance of Federal Reserve Chair Jerome Powell backed it up.
Jerome Powell announced that the central bank will stop raising interest rates. The markets are pricing in an 80% chance that the Fed will raise interest rates by 50 basis points at its upcoming meeting, versus a 20% chance that rates will rise by another 75 basis points.
80 Million XRP Moved in 3 Suspicious Transactions
The number of concerning rumors regarding the Ripple lawsuit against the SEC has resulted in the exchange of millions of XRP on the market. The purpose of the previous transactions is still unknown, but the fact that a large sum was split across three transactions may conceal information from network sleuths.
🚨 30,000,000 #XRP (11,941,649 USD) transferred from unknown wallet to #Bitstamphttps://t.co/Cm2Qf7E5Gg

— Whale Alert (@whale_alert) December 2, 2022
An internal Bitso exchange transaction was most likely the first one to occur on the network. Although the recipient was listed as "unknown" in the statement, the history of previous transfers indicates that it is most likely associated with the centralized cryptocurrency exchange rather than a whale or individual investor.
Only a few seconds before the aforementioned transaction, we saw 28 million dollars move from an unidentified wallet to the central exchange. Because the sender appears to be unrelated to Bitso, approximately 30 million XRP may end up on the market, significantly increasing selling pressure on XRP.
Five minutes later, a third transaction appeared, shifting about 2 million from the first 30 million transfer, implying that the exchange is dividing up a sizable deposit among its hot wallets. As a result, a large inflow to even a minor exchange is not a good sign for XRP, which has been aggressively combating the existing selling pressure.
XRP Ignores Coinase Wallet Delisting Statement
Despite a critical assessment from Coinbase Wallet, the payment token stays firm. According to the cryptocurrency corporation, there aren't many transactions involving the blockchain, so it will start removing XRP from its wallet on December 5.
We've heard Coinbase Wallet is delisting some popular #crypto coins? Can't relate!

Store, transfer, buy and swap@Ripple $XRP@StellarOrg $XLM#BitcoinCash $BCH#Ethereum Classic $ETC

…and 60+ other blockchains in Guarda Wallet!

Check it out 👉 https://t.co/yyNdtOZtKb pic.twitter.com/p9e8DXUFFd

— GUARDA 💎 WALLET (@GuardaWallet) December 2, 2022
XRP has a market valuation of $19.6 billion, making it the seventh-largest cryptocurrency despite the adverse mood.
Ripple Files Final Submission Against SEC
The legal battle between Ripple and the SEC is anticipated to be resolved by the end of the following year. According to rumors, the matter may be resolved considerably sooner.
This is our final submission where we ask the court to grant judgment in our favor. After two long years, Ripple is proud of the defense we've mounted on behalf of the entire crypto industry. We have always played it straight with the Court. Can't say the same for our adversary.

— Stuart Alderoty (@s_alderoty) December 2, 2022
In response to the US SEC's objections to Ripple's motion for summary judgment in the XRP dispute, the defendants' Ripple, Bradley Garlinghoue and Chris Larsen, issued a redacted reply. The motion requests that the court grant the defendant's summary judgment and refers to the recent LBRY v. SEC case judgment.
XRP Price Prediction – Upward Trendline to Support Near $0.3900
On the technical front, the XRP/USD pair is likely to find immediate support near $0.3900, which is supported by an ascending trendline.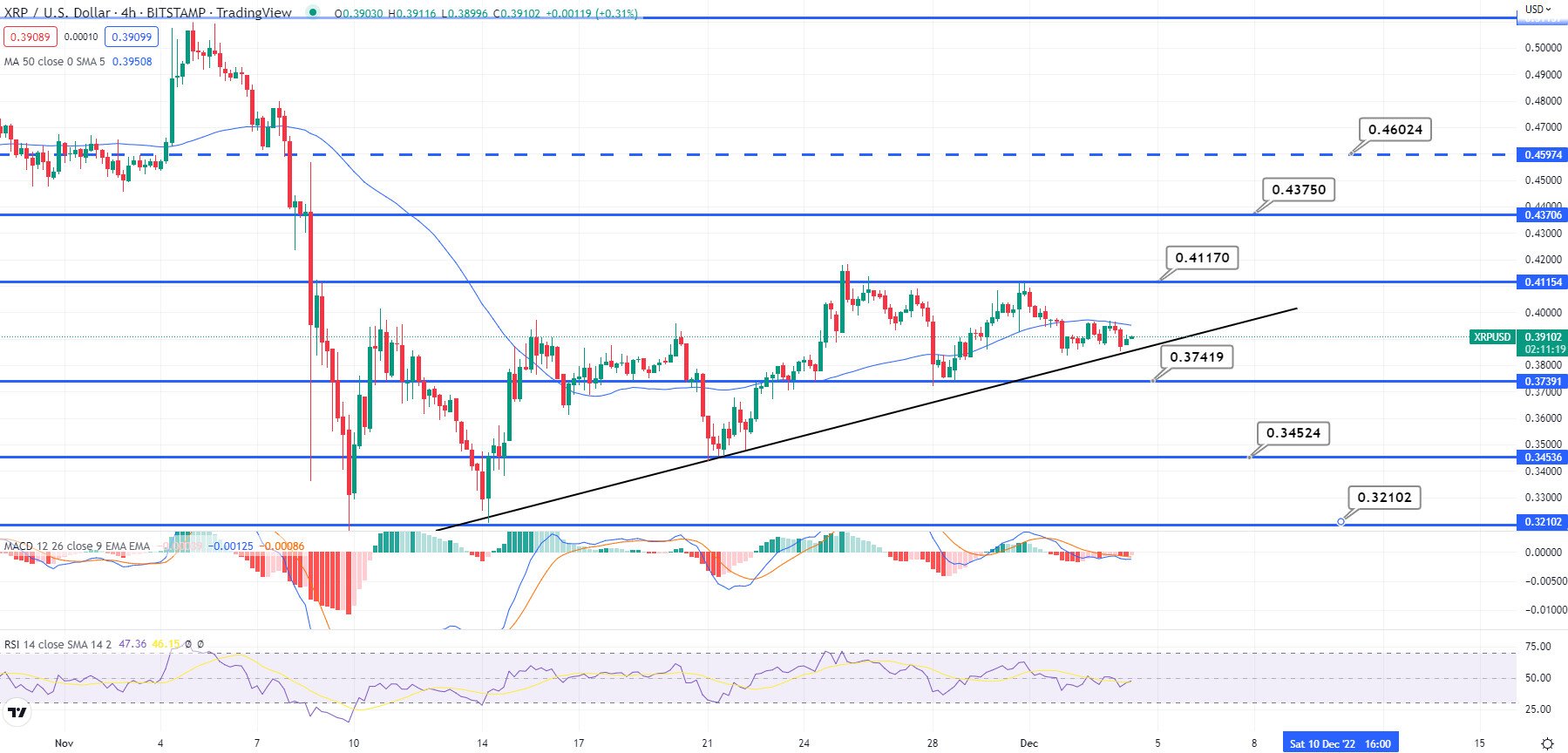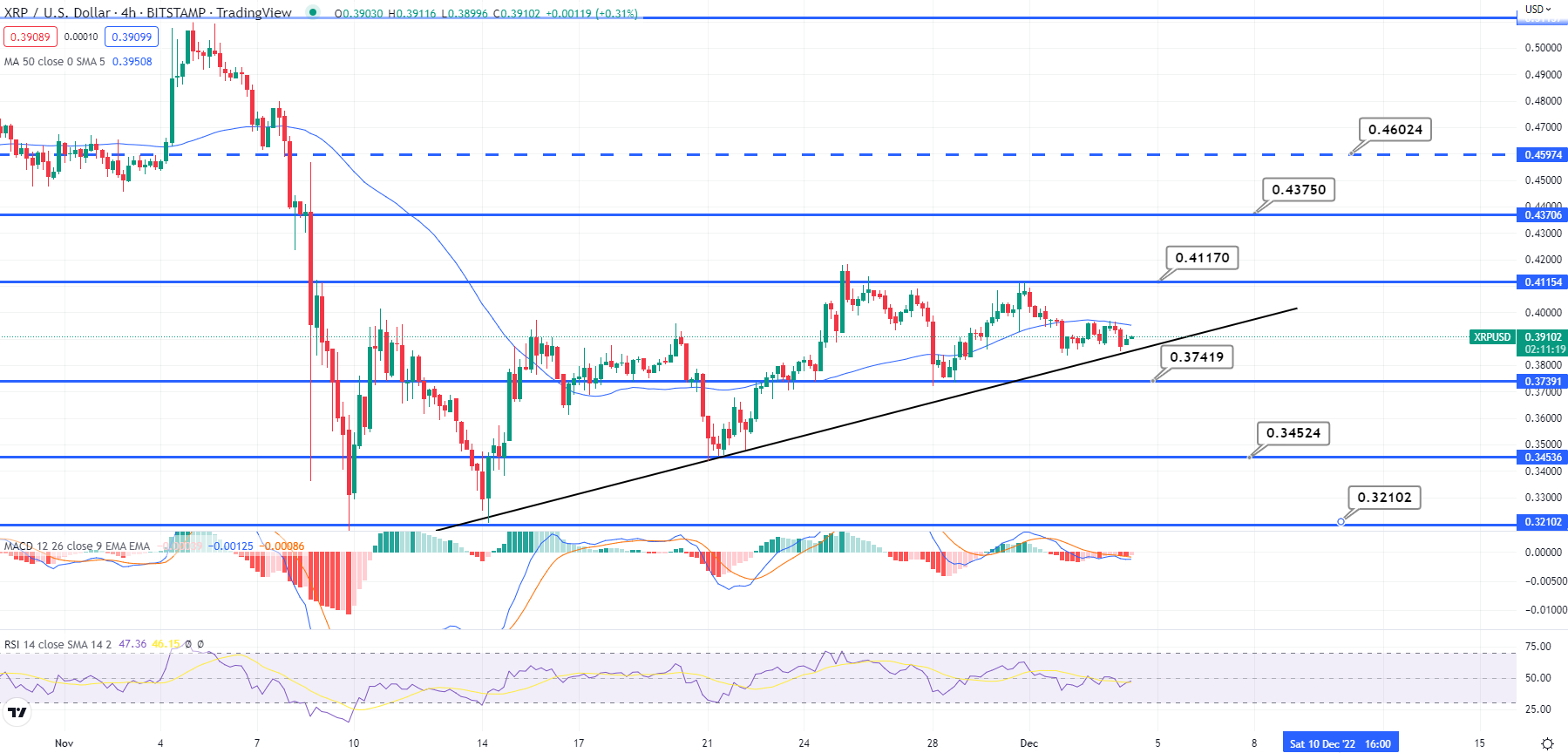 On the upside, XRP's immediate resistance is at $0.4110, and a break above this level can expose XRP's price to the $0.4375 level. Consider looking for buy trades above $0.3900 and vice versa.
IMPT Presale Ends Soon: 1 Week to Buy
Another Ethereum-based platform, IMPT , is a carbon-credit marketplace that will reward customers for doing business with environmentally friendly businesses. These benefits will be delivered in the form of the company's IMPT token, which can be used to purchase NFT-based carbon offsets that can be traded or retired.
Since its initial public offering in October, IMPT has raised more than $13.6 million, with 1 IMPT currently trading at $0.023.
Due to its overwhelming success, IMPT.io, a revolutionary platform for carbon offsetting and carbon credits trading, will end its token presale on December 11th.

Visit IMPT Now
---