XRP Drops 9% Ahead Of Sec Court Ruling, Collateral Network (Colt) Posts 40% Gains During Presale
Disclaimer: The text below is an advertorial article that is not part of Cryptonews.com editorial content.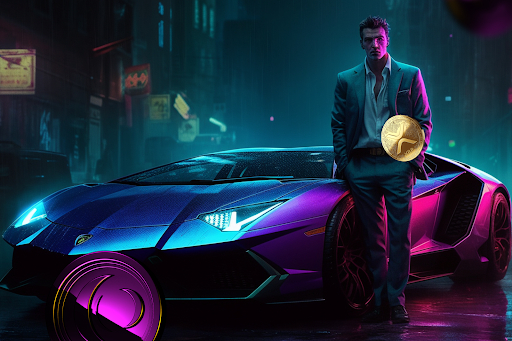 The XRP vs. SEC court ruling is currently one of the most talked about topics in the crypto market. After three years a resolution has still not been met, though XRP is now struggling when it comes to price. In the last 7 days XRP has dipped 7.92%, and trading volume has declined. Collateral Network (COLT), on the other hand, is thriving during its presale following a 40% price hike.
XRP Experiences Its Biggest Drop In 2023
After rising in price to $0.5437 at the start of April, XRP has experienced consistent price declines. In just thirty days XRP crashed by 15.14%, with one token currently selling for $0.4255.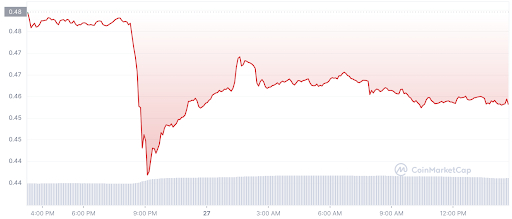 Recent price declines, as well as negative publicity from the SEC court ruling, have caused crypto whales to move $220 million worth of XRP as the future of the project looks more uncertain.
This has triggered additional price crashes, with XRP having decreased in price by 8.30% in the last seven days alone. Although XRP has stopped declining, investor confidence in the project has been rocked, and trading volume continues to decrease.

Collateral Network (COLT) Increases By 40% As Momentum Builds
Collateral Network (COLT) is building momentum in the presale market following a recent price increase of 40%. Currently selling at just $0.014 per token, analysts are calling its current price a bargain, with price predictions suggesting Collateral Network could hit $0.35 during its presale alone.
This is the only crypto project that applies DeFi technology to the pawnbroking industry. Instead of selling their physical assets, Collateral Network enables individuals to borrow against them by taking out a crypto loan and using their assets as collateral. Current accepted assets include supercars, diamonds, jewelry and luxury timepieces.
Collateral Networks' comprehensive solution solves many of the issues of traditional pawnbroking, and also removes barriers such as geographical limitations. All borrowing is discrete and fully secure, with 2FA being used throughout the platform.
The Collateral Network developers are fully doxxed, and Solid Proof and InterFi Network have audited the project to guarantee its safety. Although price predictions suggest Collateral Network will hit $0.35 before its presale ends, some experts believe it could rise an additional 100x once it hits mainstream exchanges.
Conclusion
As the XRP SEC court ruling continues, XRP is slowly becoming a less desirable investment. With this in mind, investors believe that Collateral Network could be a more secure and profitable alternative, with bullish investors potentially receiving a return of 3500%.
For more information on Collateral Network visit the website, join the presale or join the community for regular updates.
Find out more about the Collateral Network presale here:
Website: https://www.collateralnetwork.io/
Presale: https://presale.collateralnetwork.io/register
Telegram: https://t.me/collateralnwk
Twitter: https://twitter.com/Collateralnwk
---