XRP Dips As InQubeta Presale Gathers Steam Following BTC's Brief Revival
Disclaimer: The text below is a press release that is not part of Cryptonews.com editorial content.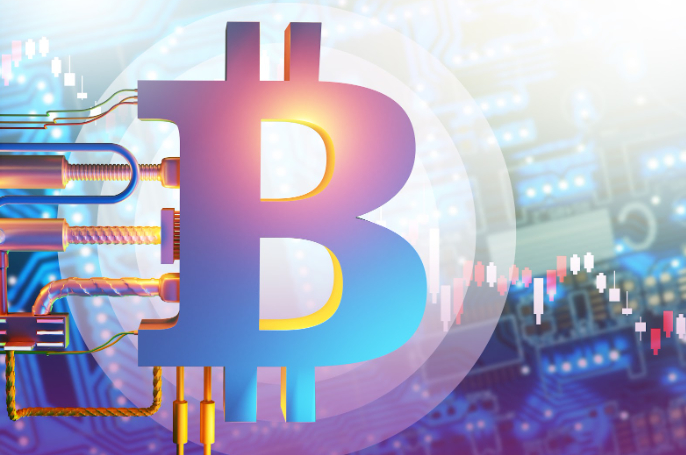 As the unpredictable crypto market continues to surprise us, it's essential to highlight the most promising players in the game.
Recent shifts have seen a resurgence in BTC, yet one rising star that has garnered considerable attention is QUBE, the utility token powering InQubeta (QUBE).
On the other side of the spectrum, XRP seems to be losing traction in the market's limelight. So, what makes QUBE a top crypto to buy now, and why is the recent presale generating significant buzz?
InQubeta (QUBE) – Tokenizing AI Investments
At the intersection of AI's boundless potential and the ever-evolving world of blockchain, we find InQubeta, a hope for common investors looking for a piece of the AI start-up pie.
InQubeta promises a decentralized investment solution, uniquely leveraging QUBE tokens to bridge the gap between potential investors and AI start-ups.
The idea is pure genius: democratize the investment ecosystem to benefit both AI start-ups and their supporters.
Moreover, the $QUBE token is more than just a top crypto coin. As an ERC20 token, it's deflationary, with buy and sell tax mechanics that reward holders while constantly reducing the overall supply.
But beyond its economic design, $QUBE serves as a governance token, giving its holders not just a stake, but a voice in shaping InQubeta's future.
This participatory approach, combined with the project's transparency (evident from their successful audit by Hacken and KYC verification by Block Audit), makes it a top ICO in a crowded crypto space.
And if you're looking for hard numbers as proof, the current presale statistics are staggering: raising over $2.5 million and seeing its token value rise with each phase.
With plans to go multichain by 2024 Q1, it's evident why InQubeta's trajectory has been nothing short of phenomenal.
XRP Losing the Sheen
While InQubeta lights up the crypto sky, Ripple's XRP seems to be experiencing some cloud cover. Despite a massive legal victory against the SEC, it failed to sustain the momentum.
XRP gave up all gains within a few weeks, and is back to square one. While the reasons for this decline are multifold, it's evident that in the world of cryptocurrency, innovation, utility, and community engagement often define a token's success.
BTC Revival: The Trigger?
Let's not forget the stage on which these stories play out: the broader crypto market, recently rejuvenated by Bitcoin's (BTC) revival.
BTC, often seen as the market trendsetter, sets the tone for altcoins. Its recent comeback has provided a buoyant atmosphere, which might explain the surging interest in innovative projects like InQubeta.
A thriving BTC market often leads to increased investor confidence, making them more receptive to new and promising projects.
Conclusion
Navigating the volatile crypto market requires a blend of informed decision-making, some intuition, and, most importantly, staying updated with emerging game-changers.
InQubeta, with its QUBE token, exemplifies the kind of innovation that not only promises returns but also contributes to the broader AI technological landscape.
While established giants like XRP will always have their place, it's essential to recognize and possibly seize the opportunities presented by newcomers like InQubeta.
Dive in, do your research, and maybe, just maybe, be a part of the next big thing in crypto.
Visit InQubeta Presale

Join The InQubeta Communities
---