XRP and Litecoin's Supporters Pivot to an Emerging Coin, Eyeing Potential for Huge Profits
Disclosure: Crypto is a high-risk asset class. This article is provided for informational purposes and does not constitute investment advice. By using this website, you agree to our terms and conditions. We may utilise affiliate links within our content, and receive commission.
Disclaimer: The text below is a press release that is not part of Cryptonews.com editorial content.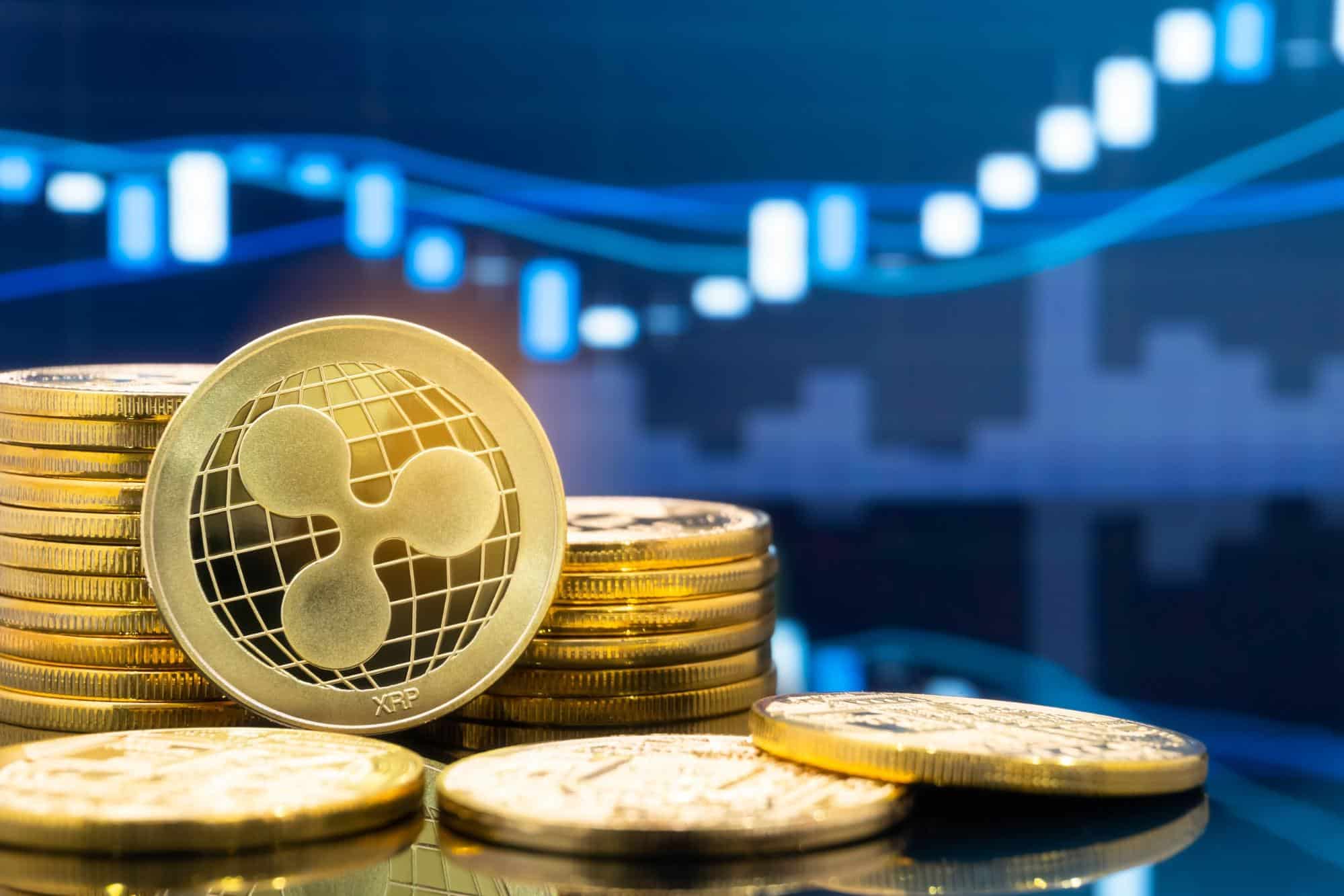 TLDR;
A recent filing hinting at BlackRock pursuing an XRP ETF has been debunked as false by a representative on November 13, 2023. The filing closely resembled BlackRock's Bitcoin and Ethereum ETFs submissions but was submitted under a managing director's name.
After a post-halving correction, Litecoin miners, initially selling to cut losses, had accumulated over 2.6 million LTC by November 7. Whale transactions peaked at 3,600 on November 11, signaling potential market activity.
NuggetRush (NUGX) is a crypto offering users rewards and an engaging gaming experience while supporting artisanal miners in developing countries. Blockchain incorporation in gaming is expected to drive the ICO's success.
BlackRock has vehemently denied pursuing an XRP (XRP) exchange-traded fund (ETF) after a false regulatory filing. Meanwhile, Litecoin (LTC) is signaling a potential rally through increased on-chain activity and accumulating miner reserves.
On the other hand, NuggetRush (NUGX) stands out as a crypto with a unique approach, combining rewarding users, an engaging gaming experience, and support for artisanal miners. What will happen to XRP, Litecoin, and NuggetRush next? Let's find out here.
False Alarm: BlackRock Denies Pursuing XRP (XRP) ETF Amidst Fake Filing Surge

A regulatory filing that suggested BlackRock is pursuing an XRP (XRP) exchange-traded fund is false, as highlighted by a representative on November 13, 2023.
The filing, which resembles BlackRock's filings for its spot Bitcoin and spot Ethereum exchange-traded funds, was submitted to Delaware's Division of Corporations. Interestingly, this filing was under the name and address of one of BlackRock's managing directors.
Such filings often coincide with or precede proposed rule alterations to the U.S. Securities and Exchange Commission (SEC), letting an exchange list the fund in question. For now, no such filing has been submitted to the SEC, which means BlackRock has no plans for an XRP ETF.
The fake filing caused XRP prices to spike from $0.65 to $0.73 in less than an hour, only to retrace back as quickly. On November 14, 2023, XRP was trading at $0.66. Analysts expect XRP to recover to trade at $0.75 by the end of 2023, supported by investor demand and bullish momentum in the general crypto market.
NuggetRush's (NUGX) Crypto Revolution Rewards, Entertains, and Supports Artisanal Miners

NuggetRush (NUGX) is a crypto that rewards users, delivers an exciting gaming experience, and helps artisanal miners in developing countries. Interestingly, NuggetRush lets players participate in a thrilling game while increasing their earnings.
The smooth incorporation of blockchain in gaming may propel the crypto ICO to new heights.
NuggetRush's presale is structured into five rounds, enabling early adopters to enjoy a 100% profit. Its ongoing presale makes it one of the top crypto coins, having sold over 36 million NUGX tokens within a few weeks after its launch.
Another great feature is NuggetRush's marketplace, which lists some of the coolest NFTs. The progressive and engaging NUGX game characters each have unique qualities. Currently, nine characters are in NuggetRush's (NUGX) game and double as NFTs.
Due to their attractive visuals and rarity, NuggetRush (NUGX) users collect them as they seek other rare NFTs, including RUSHGEMS. These assets can be swapped, staked, and exchanged for real-world gold by the users.
These NuggetRush (NUGX) tokens are selling out fast at a token price of $0.012 in round 2 of the presale. The token's price will increase to $0.013 in round 3 of the presale, and experts say its potential will explode by the end of 2023.
With all that potential, NuggetRush is considered the best crypto investment today.
Litecoin's (LTC) Accumulation Signals Potential Price Rally Despite Recent Market Trends

The recent price movement of Litecoin (LTC) is not as impressive as other major assets that surged to new yearly highs. On-chain data shows that the locked tokens on Litecoin's (LTC) network are ready for a similar price gain.
Litecoin's (LTC) price entered a prolonged correction phase after the August 2, 2023, halving event. Litecoin miners started selling, liquidating over 500,000 LTC between August 3 and September 5 to minimize losses. Nonetheless, when the crypto market started rising in late October, confidence among Litecoin miners increased.
After several weeks of quick accumulation, Litecoin miner's reserves exceeded 2.6 million LTC on November 7. This milestone exceeds the 2.55 million LTC held by miners at the end of the August halving event.
Elsewhere, LTC whale transactions have increased steadily in the past month, hitting a four-month peak with 3,600 large transactions on November 11. The whales and miners' activities appear to be setting the stage for the token's price rally.
On November 14, 2023, LTC was trading at $72.21. Analysts expect Litecoin to rise to $78.50 by December 2023, supported by increased whales and miners' activities.
Visit NuggetRush Presale Website
---