Why You Should Choose Cryptocurrency Online Poker Sites
Disclosure: Crypto is a high-risk asset class. This article is provided for informational purposes and does not constitute investment advice. By using this website, you agree to our terms and conditions. We may utilise affiliate links within our content, and receive commission.
The text below is an advertorial article that was not written by Cryptonews.com journalists.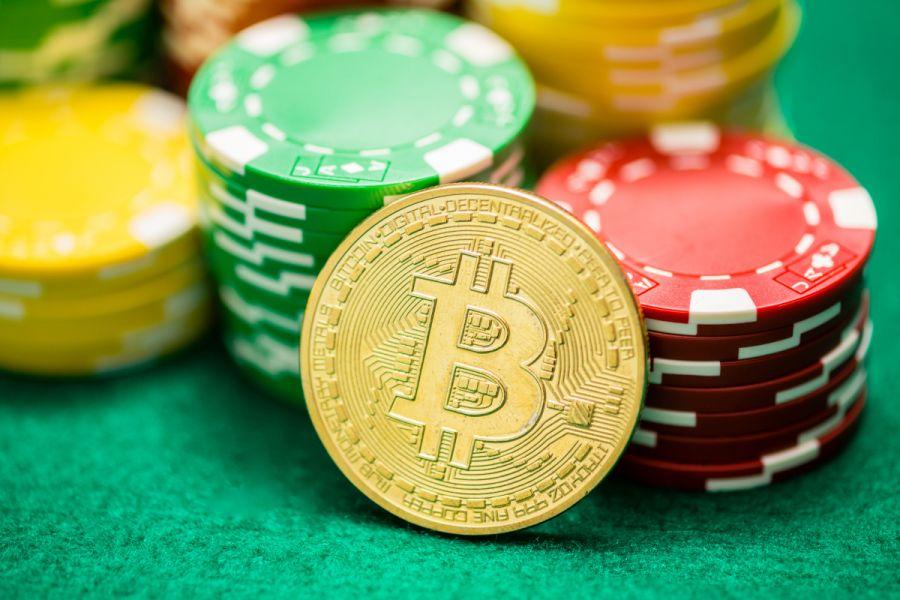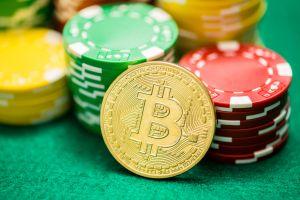 If you are an avid poker player, you may already know your way around online poker sites. Some offer generous welcome bonuses, while others focus on running promotions and adding games you would otherwise not be able to find. However, very few online poker sites can guarantee that both your privacy and your security is their utmost priority.
With cryptocurrencies rising in popularity over the past few years, many industries have recognized the opportunities that the underlying blockchain technology offers. The poker niche is no exception: not only can it benefit from the aforementioned security and privacy, but blockchain also offers a chance to make verifiably fair software that eliminates any and all cheating. Here are some advantages to playing poker that is based on blockchain and uses cryptocurrencies instead of fiat money.
Privacy and Security
One of the most important aspects of gaming can be privacy and security. Gaming gets a bad rap with many people due to a number of misconceptions, so not wanting to share your personal information which could lead to your acquaintances knowing your gaming habits is absolutely understandable. Additionally, banks and other financial institutions tend to be pretty restrictive towards users who like to play—and thanks to the monopoly they hold in traditional finance, this can be a huge obstacle. Luckily, cryptocurrency holders can simply evade awkward questions; thanks to their decentralized nature, there is no central authority, and you are free to make your own choices.
However, no central authority often makes people afraid that their funds could be at stake even when they're not playing. Thanks to the inherent security of the blockchain, however, this is very rarely the case. As long as you take some basic precautions, like not disclosing your private key to anyone, there is nothing to worry about.
Verifiably Fair
Another common concern with online poker sites is that the house could rig the software in their favor—and unfortunately, this can happen, which makes people wary of all online poker sites. However, with blockchain at their basis, these types of poker sites can put a verifiably fair random number generator (RNG) as their shuffling software.
This protects from more than just the unfair house: an impartial shuffling software also serves as a guarantee that no player at the table is using third-party software to turn the odds to their favor, meaning all participants are safe from malicious meddling.
Low Fees and Rakes
With online cryptocurrency poker sites, you can count on fees and rakes that are much lower than the industry standard. This is because cryptocurrencies are often cheaper when it comes to transaction fees—the lack of intermediary services and heavy paper trails contributes to this, as does the fact that there are often no conversion fees from one fiat currency to another. While you will still have to pay the network fees for sending the funds from your personal wallet to your account, as well as any fees for conversions, these are still significantly lower than their fiat counterparts. Additionally, some online poker sites, like CoinPoker, don't charge any deposit and withdrawal fees.
The reasons for low rakes are similar to the ones for low fees: no intermediaries like banks and cards, as well as no taxes to pay, mean that the platform can charge less and still come out on top. Best of all, many platforms offer a rakeback incentive in addition to this: at CoinPoker, you get 20% of the rake back every Monday (just make sure you paid it in CHP, the platform's native token).
More Winning Potential Through Price Movements
Strangely, the part that most often turns traditionalists away from crypto poker can be a source of extra winnings for you: the assets' inherent volatility means that you may profit more than you did at the table. This is especially true for anyone who has been part of the cryptocurrency poker scene for a while: winning 2 BTC in 2018 was much easier than it is nowadays, and it makes a world of difference if you held on to it in the meantime.
However, there is also the possibility that the price oscillations could turn unfavorable, so you end up losing. On the other hand, losing is a distinct possibility in all gambling endeavors—and the first thing you learn when you start playing. A good hand and keen mind will, of course, bring you back into the game. And what game isn't made more fun with a little extra risk sprinkled in?
Fewer Geographical Restrictions
Due to different local regulations, some places may restrict access to gambling sites. This is usually done through banks: if they see you are trying to send money to a gambling account, they can simply stop the transaction from going through, or even block your account if they feel this is required. Some countries even outlaw all sorts of gambling, so you could be facing more than just a monetary fine.
Using cryptocurrency is a logical solution: there have already been many things said about an adult having the right to make their own choices, including where and how to spend their own money. Cryptocurrencies make sure this right is not infringed upon, while crypto poker sites without forced KYC processes — like CoinPoker — make sure your personal data is protected.
Conclusion
Cryptocurrencies are part of the future for everyone valuing their privacy — and this includes poker, along with numerous other niches that can benefit from these qualities. The only real drawback of cryptocurrency poker sites is that they are still relatively unknown, so there are not many people to play with. However, as cryptocurrencies gain in popularity and people appreciate the quality of life that stems from using them, poker sites using blockchain and cryptocurrencies are sure to get more visitors.
In the meantime, being among the first to use these sites means that your weekly prize pool (more than USDT 3,000 at CoinPoker!) is not diluted by too many participants. Plus, there's always a much bigger chance that you'll get to play with the pros that routinely drop in for a round or two.
Cryptonews has a special freeroll tournament offer for their readers. Use Cryptonews's referral link to register and you will be entered into a special 1k USDT tournament on Sunday, March 28th at 8pm CET!
{no_ads}
---