Why Qtum Atomic Swap News Matter
The innate inability to make transactions across different chains without using a third party, or centralized solutions, is considered one of the biggest problems in the blockchain industry. Simply making a transaction from person A to person B and vice versa seems like the most intuitive solution, but then person B could simply refuse to do their part of the job, leaving person A stranded.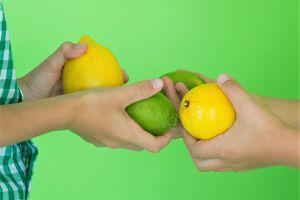 This is where atomic cross-chain swaps come into play: they make sure that the third party is not needed and the swap is done at the same time, eliminating the possibility of malicious acting.
One of the cross-chain swapping solutions is Hash Time-Locked Contract (HTLC), which implements time-bound transactions. This means that recipients of a transaction have to acknowledge payment by generating cryptographic proof within a certain timeframe. Otherwise, the transaction does not take place. There are also disadvantages to this system, like determining the amount of tokens that are to be swapped, as well as having the confirmation time constrained by the transaction confirmation time of both blockchains, which tends to be much slower than a centralized exchange.
That's also what the Qtum project is working on now: the platform, which was envisioned as a hybrid platform set to unite the best segments of Bitcoin and Ethereum technologies, has recently completed the first atomic cross-chain swap with Bitcoin on the mainnet, meaning that the transactions went through properly on the actual blockchain, and not just some test version. The team behind the project also published a Medium post detailing the swap, for anyone interested in the technical details behind it.
The startup gives an example, where a Qtum holder Alice initiates an atomic cross-chain swap with a Bitcoin holder Bob. The process is as follows:
Alice initiates a transaction on Qtum which contains a time-locked contract and transfers QTUM to Bob.
Bob audits the transaction.
If the transaction is approved, Bob participates a similar transaction on Bitcoin which pays BTC to Alice.
Alice audits the transaction.
If the transaction is approved, Alice redeems BTC from it.
Bob extracts a secret from the redeeming transaction.
Bob redeems QTUM from the initial transaction.
If the time specified in the time lock is reached and Bob has not redeemed the token, Alice can refund the token.
Atomic swapping is also an important next step for the Lightning Network, as the implementation of this technology would spread the second layer technology to altcoins as well. Depending on the exact implementation, atomic swaps could work for any cryptocurrencies, from those that share the Bitcoin payment script, to Solidity-based ones which would work for Ethereum, its offshoots and the ERC20 standard tokens.
The fact that these swaps do not rely on a trusted third party solution is consistent with the principles of Bitcoin and many altcoins, which favor peer-to-peer solution and urge for trustlessness, so the Qtum team considers this solution "favored by the market." They add, "As the cryptocurrency technologies and markets mature, atomic cross-chain swaps will have more application scenarios."
_____
QTUM price chart: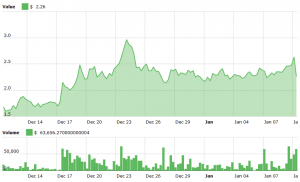 ---