Why Low Spreads Matter When Selling Cryptocurrencies
Disclosure: Crypto is a high-risk asset class. This article is provided for informational purposes and does not constitute investment advice. By using this website, you agree to our terms and conditions. We may utilise affiliate links within our content, and receive commission.
Disclaimer: The text below is a press release that was not written by Cryptonews.com.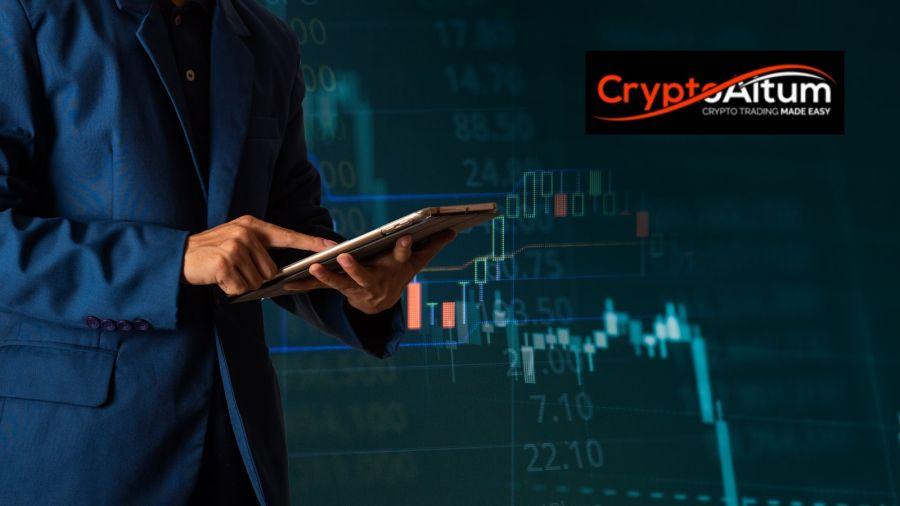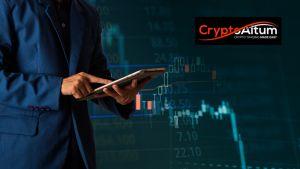 Bill Gates once said that he would short Bitcoin. Shorting–also known as selling, is the act of making money on falling asset prices.
It is a popular term ported from traditional finance. Before 2018, the crypto market didn't have sufficient channels through which traders could profit from the Bitcoin (and by extension) crypto-assets falling prices.
Those who did made good money. Bitcoin fell from around $20,000 to $3,200 by the end of the year.
Since cryptocurrencies are inherently volatile—at least for now, it is easy to make decent profits off them in various ways aside from buying and holding.
In their quest for profitability, savvy traders often "short" Bitcoin and digital assets.
They sell the coin at higher prices—perhaps even with leverage like as offered by CryptoAltum–a leading crypto trading platform, and buy low–that is, initiated positions are closed at the ask price–which is higher than the quoted chart price–thereby making massive profits as a result.
One of the easiest ways to sell Bitcoin and a top benefit when speculating about price is by trading derivatives. These are special crypto products which track the price of the underlying asset enabling traders to buy and sell without actually owning the asset.
Considering how risky and fragile the crypto scene is, this is a big reprieve for traders who would ideally want to tap on the asset's volatility but by-pass the responsibility of keeping the digital asset secure.
Why Trade Crypto Derivatives?
Due to the nature of derivative trading, CryptoAltum traders can place sell orders without having to own the crypto in the first place.
It is a big advantage and even more convenient because traders place orders with the intention of profiting from price fluctuations only; not holding like it is in crypto spot exchanges.
Consequently, traders can make profits regardless of the prevailing trend. Traders will buy when markets are trending higher or sell in falling markets. Considering how volatile the crypto scene is, this provides near infinite trading opportunities, everyday of the week, regardless of strategy.
Additionally, for the best deals, CryptoAltum also uses an index aggregated from the top 10 leading cryptocurrency exchanges, passing the best possible pricing to traders.
Consequently, traders can either go long or short on the leading crypto pairs like the BTC/USD.
On CryptoAltum, traders can register for an account and within minutes start trading the over 60 crypto pairs on offer.
Notably, their use of the MT5 platform which is familiar with Forex traders making a transition makes it even easier. Aside from its simplicity, the platform is packed with essential trading tools useful for technical analysis.
On their end, CryptoAltum posts expert insights on leading crypto pairs and daily news updates useful for fundamental analysis.
Still, there are costs that a trader should know about before getting into the trade. There are varying levels of overnight fees levied on trades by brokers, commission fees per trade, and spread.
A crypto trader needs to consider factors such as spreads and if there are commission fees or any other charge levied as they directly influence profitability.
Of note, spreads do matter because they are charged each and every other time a position is opened.
What Is the "Spread" In Crypto and Forex Trading?
The spread is the difference between the ask and bid price.
The bid/ask spread is where brokers generate their revenue from. Consequently, whenever a broker claims it offers a "no commission" service, the trader should inquire about their bid/ask spread. Depending on the broker, how much they charge as spread matters.
Therefore, traders need to know the spread as a factor that first, influences their profitability, and second, as a factor that can delay one profitability.
If a speculator does not have any knowledge of the spread, unscrupulous brokers could manipulate their trades.
A good trading platform of good repute will therefore provide favorable spread charges. They will also not manipulate the spread to their advantage.
CryptoAltum has some of the lowest spreads in the industry. This is on top of its zero commissions and no hidden charges.
For example, the average spread on the BTC/USD pair standard lot is $3. This is relatively lower since competing platforms, on average, charge a 5X more.
Besides, they also support a high leverage of up-to 1:500 meaning traders can start small, and gradually build their margin.
On top of this, their excellent customer support on diverse channels including WhatsApp and Telegram ensures that traders get requisite support anytime of the day, every day of the week. Working with brokers that do not tamper with the spread, will ensure that the trader has low operating costs, more profit, and higher savings in the long run.
Before trading, it is vital for a trader to consider the cost impact of the spread. High spreads on multiple short-term trades can absorb most of the trader's profit.
Register with CryptoAltum today and start trading.
{no_ads}
---