Why Litecoin and Filecoin Investors Are Shifting Towards NuggetRush?
Disclosure: Crypto is a high-risk asset class. This article is provided for informational purposes and does not constitute investment advice. By using this website, you agree to our terms and conditions. We may utilise affiliate links within our content, and receive commission.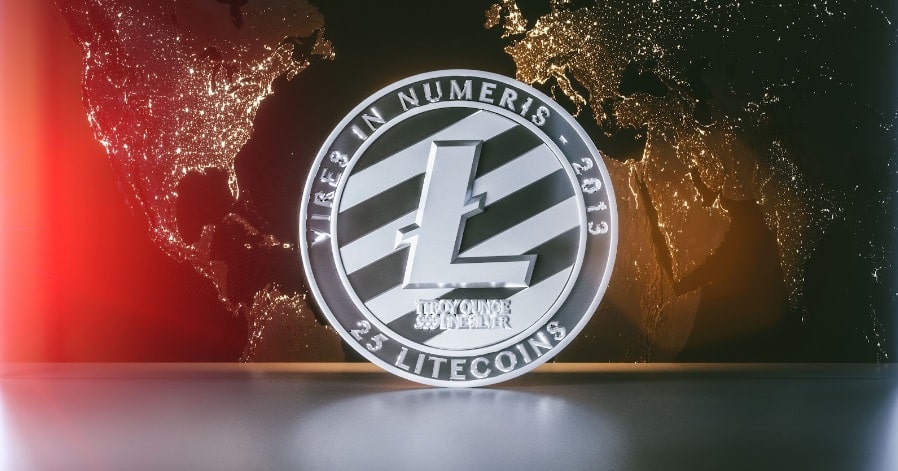 Disclaimer: The text below is a press release that is not part of Cryptonews.com editorial content.
TLDR
On October 10, 2023, Litecoin reached a milestone, with over 180 million transactions processed since its launch, with 51 million in 2023 alone. Later, on October 27, substantial whale transactions and wallet activity peaked, unseen since June.
Filecoin (FIL) is experiencing significant growth in decentralized storage, with a 45% increase in active storage deals in Q3, 2023. A 126% price surge is forecasted by January 2024, reinforcing its appeal.
NuggetRush (NUGX) is a blockchain game with a strong community of play-to-earn and NFT enthusiasts, emphasizing real-world benefits for underserved nations. It offers immersive gameplay and a marketplace for passive income.
Litecoin (LTC) celebrated a remarkable milestone in October as the Litecoin Foundation confirmed that the network had processed 180 million transactions since its launch. Meanwhile, Filecoin (FIL) is emerging as a formidable player in the decentralized peer-to-peer (P2P) storage sector. Yet, NuggetRush (NUGX) is carving its path, standing as a blockchain game that prioritizes community building and real-world benefits. Can Litecoin and Filecoin rise to match NuggetRush's current bullish momentum? Let's discover it here.
Litecoin (LTC) Hits 180 Million Transactions Milestone in 2023, Amid Market Uncertainty

On October 10, 2023, the Litecoin Foundation confirmed in a press release that Litecoin's (LTC) network had processed over 180 million transactions since its launch, marking a notable milestone. This year alone, Litecoin (LTC) has recorded at least 51 million transactions, exceeding 2022's 39 million.
Elsewhere, on October 27, Santiment published on the X platform the latest developments in Litecoin's (LTC) network. According to their announcement, substantial whale transactions in LTC and extensive activity within Litecoin wallets reached levels not seen since June. These levels represent the peak activity witnessed by Litecoin (LTC) in 2023.
Also, dormant wallets are injecting new LTC coins into circulation. That action might result in massive selling among Litecoin bears.
On November 7, 2023, Litecoin (LTC) was trading at $73.38. Analysts expect LTC to rise to $78.15 by the end of 2023 despite the uncertainties in the market. Nonetheless, they advise that LTC is not a good crypto to buy currently due to these uncertainties.
Filecoin (FIL) Records Massive Growth in Decentralized Storage Sector

Filecoin (FIL) has been achieving significant progress in the decentralized peer-to-peer (P2P) storage sector, recording a 45% increase in active storage deals on a quarter-over-quarter basis in Q3, 2023. This impressive growth proves the increasing demand for Filecoin (FIL) as a decentralized storage solution.
Furthermore, the recent algorithmic forecast of a 126% price surge in Filecoin (FIL) by January 2024 further reinforces its status as a favored choice for decentralized storage.
In some August 2023 Filecoin (FIL) news, the platform was selected as a storage solution by the Victor Chang Cardiac Research Institute. The institution abandoned other solutions and went for Filecoin (FIL) since it offered cost savings.
These Filecoin adoptions by large tech firms and a growing dApps ecosystem position FIL as a project with massive potential for the future. As demand for decentralized storage solutions increases, Filecoin (FIL) might see considerable gains in 2024.
On November 7, 2023, FIL was trading at $4.25. Analysts expect Filecoin (FIL) to rise to $4.72 by the end of the year, supported by adoptions and increased demand for the token.
NuggetRush (NUGX) Converges P2E Gaming and Meme Coin Innovation

NuggetRush (NUGX) stands out as a blockchain game embraced by a dedicated community of play-to-earn (P2E) enthusiasts and NFT enthusiasts. In contrast to conventional meme coins and P2E games, NuggetRush (NUGX) prioritizes the creation of a robust community and the provision of tangible real-world benefits, with a particular focus on underserved nations.
At its core, NuggetRush (NUGX) runs an immersive gameplay and a dynamic marketplace, allowing investors to generate passive income.
Meme coins have progressed to offer tangible real-world benefits by leveraging cutting-edge technology in their operations. Among the latest entrants into the advancing space is NuggetRush (NUGX).
Notably, NuggetRush delivers exciting gameplay and potential earnings growth, appealing to investors interested in NUGX's distinct ecosystem. These features and components make this token a top crypto to buy today.
NuggetRush (NUGX), an intriguing P2E blockchain game driven by its community, expertly fuses the worlds of gaming and finance. This meme coin introduces a versatile ecosystem that integrates aspects of cryptocurrencies, gold mining, and cutting-edge gaming. Thus, NuggetRush (NUGX) is undoubtedly one of the best cryptos to invest in now.
Currently, NuggetRush's blockchain ICO is in the second round of its presale, with NUGX tokens trading at $0.012. Investors need to buy NUGX before its value increases towards its listing price of $0.020 to enjoy massive returns on their investment.
All these features, functions, and growth potential explain why Filecoin and Litecoin investors are turning to the new project.
Visit NuggetRush Presale Website
---