Why InQubeta (QUBE) Presale Generates Buzz Among Decentraland and PAX Gold Investors
Disclaimer: The text below is a press release that is not part of Cryptonews.com editorial content.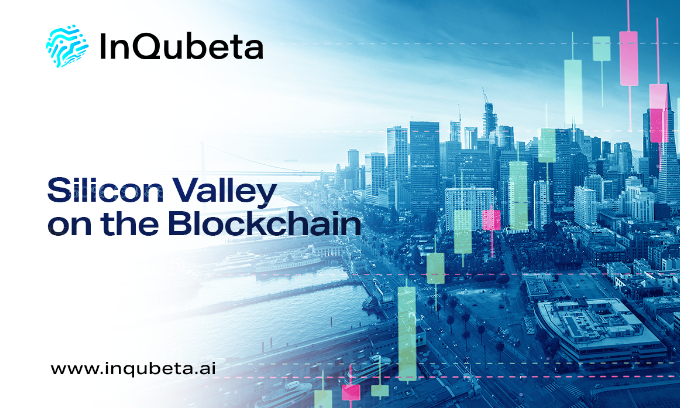 InQubeta's presale is generating lots of buzz with PAX Gold (PAXG) and Decentraland (MANA) investors as they jump at the chance to 4x their investments during the presale alone.
PAX Gold has experienced significant growth in 2023 while Decentraland is also expected to see its value rise.
However, that hasn't been enough to stop a growing number of Decentraland and PAX Gold investors from cashing in on their holdings, hoping to enjoy exponential profits with InQubeta.
Some projections have InQubeta (QUBE) prices rising by over 4,400% after its launch.
InQubeta (QUBE) Presale Bringing in PAX Gold and Decentraland Investors
InQubeta's platform aims to connect investors looking to be part of the artificial intelligence (AI) revolution with startups that need funding for their projects.
Traditional investment mediums are known for their unreasonable entry barriers for investors like minimum deposits needed to open accounts that most people can't afford.
Even with these issues, total investments in the AI sector have gone from $12.75 billion in 2015 to $119.78 billion in 2022. This number is expected to increase exponentially to $1.591 billion by 2030.
The massive increase in investments indicates that a growing number of investors realize AI will be the next major tech breakthrough.
The internet was the last major technological revolution that changed how most industries operate. It has led to billion-dollar companies like Twitter, and trillion-dollar companies like Amazon.
AI technology is now set to cause similar levels of disruption as the tech improves and becomes more valuable.
InQubeta's platform allows AI startups to raise funds for projects by creating ERC-20 non-fungible tokens (NFTs). These tokens are fractionalized so investors can purchase as much or as little as they wish.
The tokens represent equity in the companies and other rewards like profit sharing.
These tokens are reviewed by InQubeta's team and listed on the blockchain's marketplace once approved.
Investors shop for promising companies on the marketplace and make purchases with $QUBE tokens, which are the platform's native currency.
The company gets the funds they need, while the investor gets equity.
InQubeta uses deflationary protocols to protect $QUBE tokens from inflation. There's a 5% tax added to all $QUBE sell transactions.
The funds generated from this tax are used to fund a dedicated reward pool for those who help to run the network by staking $QUBE tokens.
Investors who hold on to their $QUBE tokens get to be part of the platform's governance.
There's also a 2% tax on all marketplace transactions. This goes to a burn wallet to be removed from circulation.
Decentraland (MANA) Prices Slowly Going Up
Decentraland is a virtual reality network built on the Ethereum (ETH) blockchain to allows users to watch, create, and monetize applications and content.
Users purchase plots of virtual land on its interface they can build on and monetize.
The Decentraland's blockchain uses two tokens: LAND and MANA. The latter is the blockchain's native ERC-20 token that's used to purchase LAND NFTs.
MANA tokens are also used to pay for other items on the Decentraland ecosystem like gear, names, and avatars.
MANA prices have been growing slowly so far this year, prompting some holders to dump it in favor of InQubeta.
PAX Gold (PAXG) Picks Up Steam
PAX Gold remains one of the top cryptocurrencies to buy this year, with prices growing by almost 40% from previous lows.
PAX Gold is an ERC-20 token backed by gold. It's traded on many exchanges and gives investors a more accessible way to invest in gold.
The platform was developed to make trading gold more flexible since the physical commodity can't be easily transported in large volumes.
The platform allows investors to invest as little or as much as they want in gold, bypassing the minimum buy limits many traditional investment firms have.
It shares that similarity with InQubeta, making investing more accessible.
Summary
PAX Gold seems to be benefiting from the global inflation going on right now, while InQubeta linking its platform with the growth of artificial intelligence is paying off.
---