Why Crypto Prices Are Roaring Back Today in a Show of Strength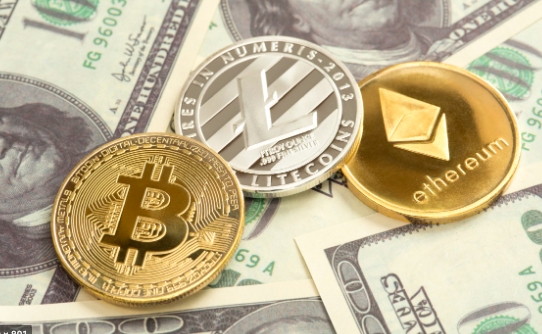 Disclaimer: The Industry Talk section features insights by crypto industry players and is not a part of the editorial content of Cryptonews.com.
As investors liquidate their digital assets, the cryptocurrency market remains in the grip of the bears. However, in the last twenty-four hours, the crypto industry's total value locked (TVL) has increased by 0.96 percent, bringing it closer to the $1 trillion mark.
Impressively, the current bullish wave is not being led by industry giants, such as Bitcoin and Ethereum, but other alternative currencies (altcoins). What is driving crypto's resurgence, and is now a good time to buy and hold in anticipation of a bull run?
Ukraine War Escalation Supports Safe Haven Diversification

Following recent remarks from President Vladimir Putin, the seven-month-old Ukraine war is taking a new dimension. According to the Russian ruler, he will be mobilizing his military reserves after several setbacks in the campaign to take over the Ukrainian territory.
https://m.youtube.com/watch?v=Db6qhydxdys
Putin also states there would be a series of referendums carried out in the four strategic Ukrainian regions it controls. The referenda, which kickstarted today and is expected to run till Tuesday, September 27, would lead to the annexation of Luhansk, Donetsk, Kherson, and Zaporizhzhia to Russia. Any recovery attempts and intervention from Ukrainian military forces and Western authorities would be viewed as a threat to the Russian territory.
Ukraine's president Oleksandrovych Zelensky and Western bodies have called the supposed referendum a sham and a desperate attempt to hide their battlefield failures.
The financial market is reacting to this news; the S&P 500 closed on a negative with a 3.67% decline in the past day. Investors are currently examining the best vehicles to store their wealth and hedge against the possible economic implications of Russia's continued aggression in Ukraine. Since commodities like gold bear the brunt of a rate hike from the US Federal Reserve and the ongoing economic implications of the war, cryptocurrencies would likely be a stop-gap for investors in the short term.
Institutional Smart Money Moving into Crypto
Despite its current bearish outlook, cryptocurrencies like Bitcoin are still attractive wealth protection vehicles for institutional investors. One such deep-pocketed investor is the US software company MicroStrategy, which recently purchased an additional 301 Bitcoins for a reported $6 million. This currently puts its total Bitcoin holdings at 130,000 bands, and the company says it is still looking to raise more funds to increase its Bitcoin position.
According to a Securities and Exchange Commission (SEC) filing, MicroStrategy is looking to secure $500 million from Cowen & Co. following its Class A common stocks sales.
MicroStrategy's aggressive Bitcoin buying spree is expected to catalyze what many would view as an institutional surge of investments in the coming weeks.
Recession Will Hurt 'Real' Economy More Than Crypto
The Fed recently announced a new benchmark interest rate. According to Fed Chair Jerome Powell, the interest rate hike has been shifted by three-quarters of a percentage. And Fed officials feel the rate hike would continue well into 2023 as the US economy tries to recover from the post-pandemic economic trauma.
Higher interest rates charged on loans could be ideal for savings but poor for investments since loans are too high. This could lead to a global recession. With a drop in spending and loans, the economic churn vehicles would grind to a halt.
Although cryptocurrencies are not completely free from the likely implications of this, the crypto industry's chances of survival are much more appealing. In unstable economic climates, assets like Bitcoin could be an attractive option, given its deflationary tendencies. Bitcoin and others could fill the gap almost immediately if the greenback becomes unstable as the global reserve currency.
Crypto Is the Next Frontier
Many sectors and industries are experiencing disruptions with the world going fully digital. One of the top disruptors in the last decade has been blockchain technology, a digital online ledger system. This system possesses a transparent, accountable, immutable, and decentralized framework. The blockchain is the bedrock on which all decentralized networks and cryptocurrencies operate.
With faster value transfer and lower fee systems, cryptocurrencies are becoming more appealing for companies and businesses day by day. As a result, experts are warming to the idea of cryptocurrencies seeing more mainstream use cases in the coming decade.
One valuable digital asset is TAMA, one of the best meme coins right now. Tamadoge, a battle-oriented blockchain protocol, allows users to raise digital pets as non-fungible tokens and interact with one another in its TamaVerse space. The project's strong potential is reflected in its recently concluded presale window, which garnered $19 million. This is much more than Ethereum's ICO of $16 million in 2015.
TAMA will launch on OKX on September 27, making it possible for investors to begin trading.
---