Why Bitcoin price differs across exchanges and how to benefit
Disclosure: Crypto is a high-risk asset class. This article is provided for informational purposes and does not constitute investment advice. By using this website, you agree to our
terms and conditions
. We may utilise affiliate links within our content, and receive commission.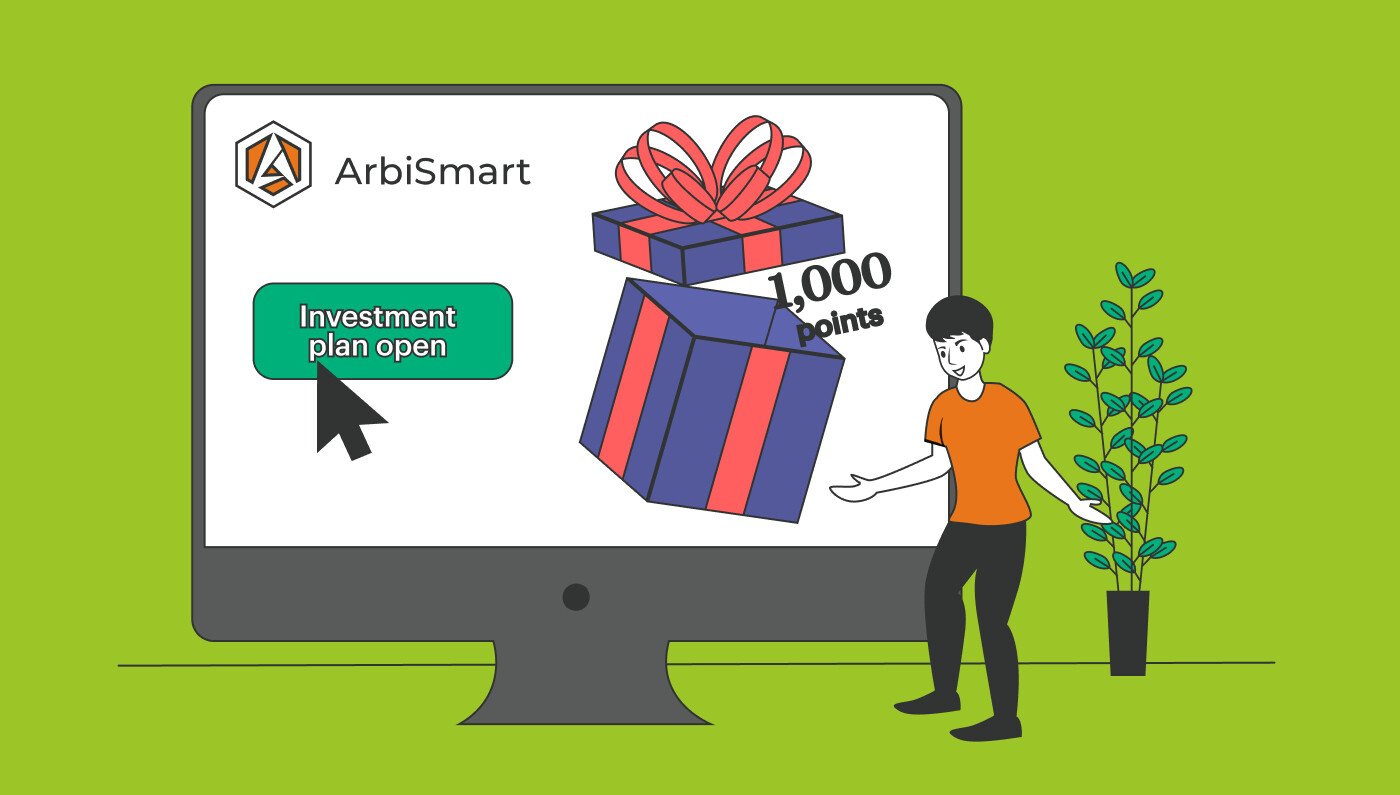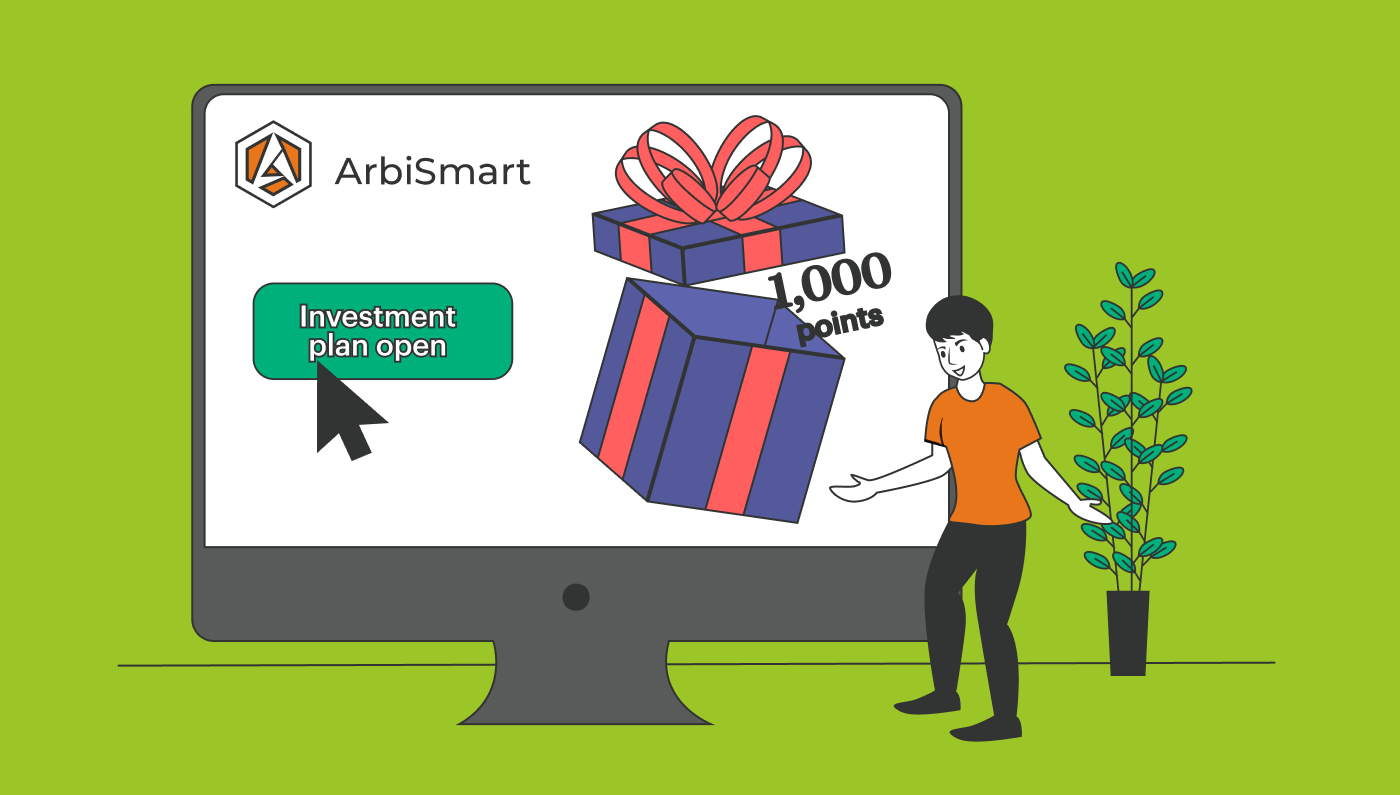 Disclaimer: The text below is an advertorial article that is not part of Cryptonews.com editorial content.
There is one crypto strategy that let's you reduce risk to almost zero, while generating huge, consistent profits, literally hundreds of times higher than those offered by most banks, and that's crypto arbitrage.
The Crypto Arbitrage Basics
Crypto arbitrage makes a profit from brief periods, during which a coin can be available on more than one exchange, at different prices at the same time. These price discrepancies occur all the time and there are plenty of potential causes, such as differences in liquidity levels and trading volume between bigger exchanges and smaller ones.
Automated crypto arbitrage algorithms exploit these temporary price disparities by connecting with, and tracking, coins across multiple exchanges at once. Then, on identifying a price difference, they buy the coin on the exchange with the lowest available price and then sell it on the exchange with the highest price.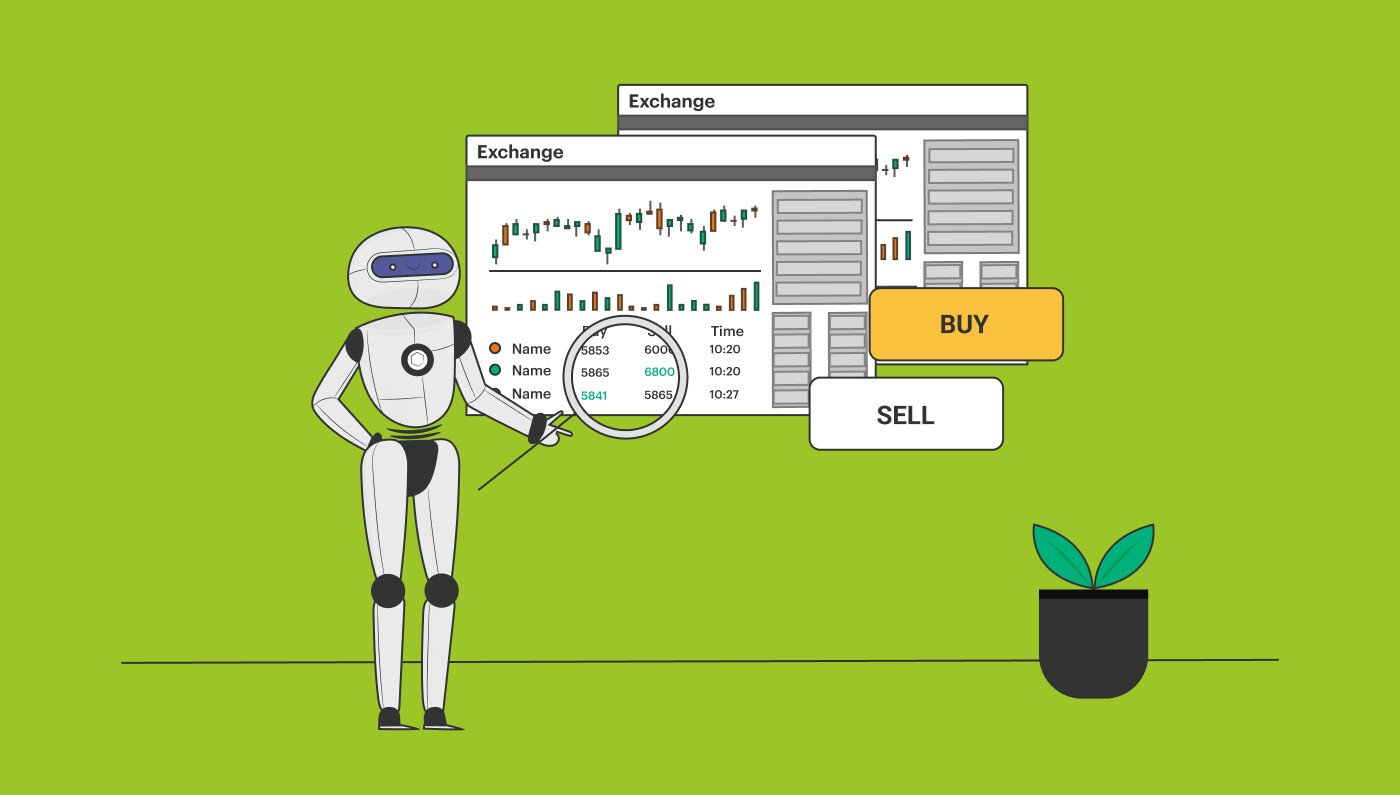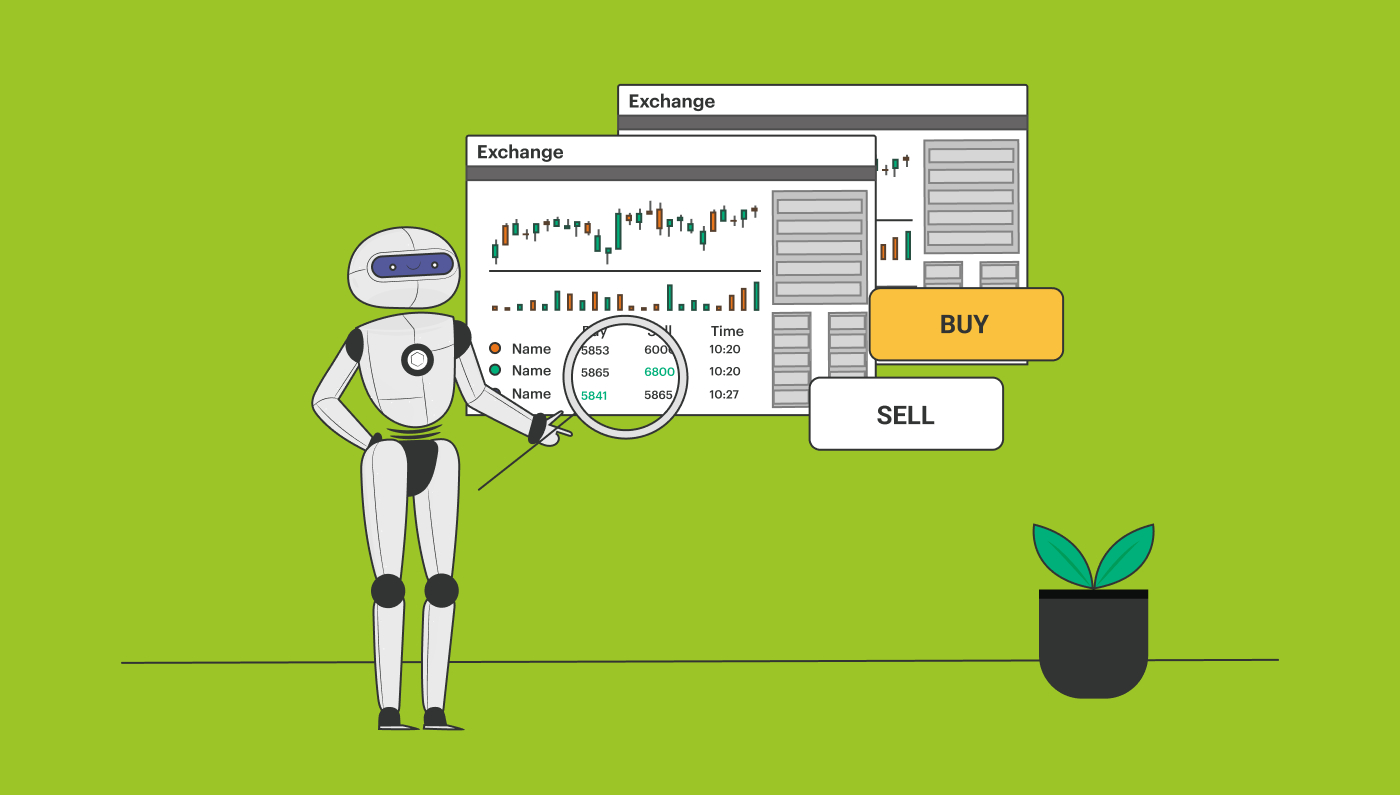 The Main Benefits:
A hedge against falling prices – Since price disparities arise with equal regularity in both bull and bear markets, Bitcoin and Ethereum owners can continue to make a profit risk-free, even in a downturn.
Speed and efficiency – Automated systems can scan multiple exchanges, 24/7, tracking hundreds of coins, and responding to price disparities at lightning speed, executing a massive number of transactions simultaneously.
Sky-high profits – Profits from crypto arbitrage can reach well over 100% a year, all without exposing your initial capital to market volatility.
No expertise or effort required – Rather than spending hours in front of a screen, tracking and analyzing market movements, with crypto arbitrage, once you have deposited funds, the system will do the rest.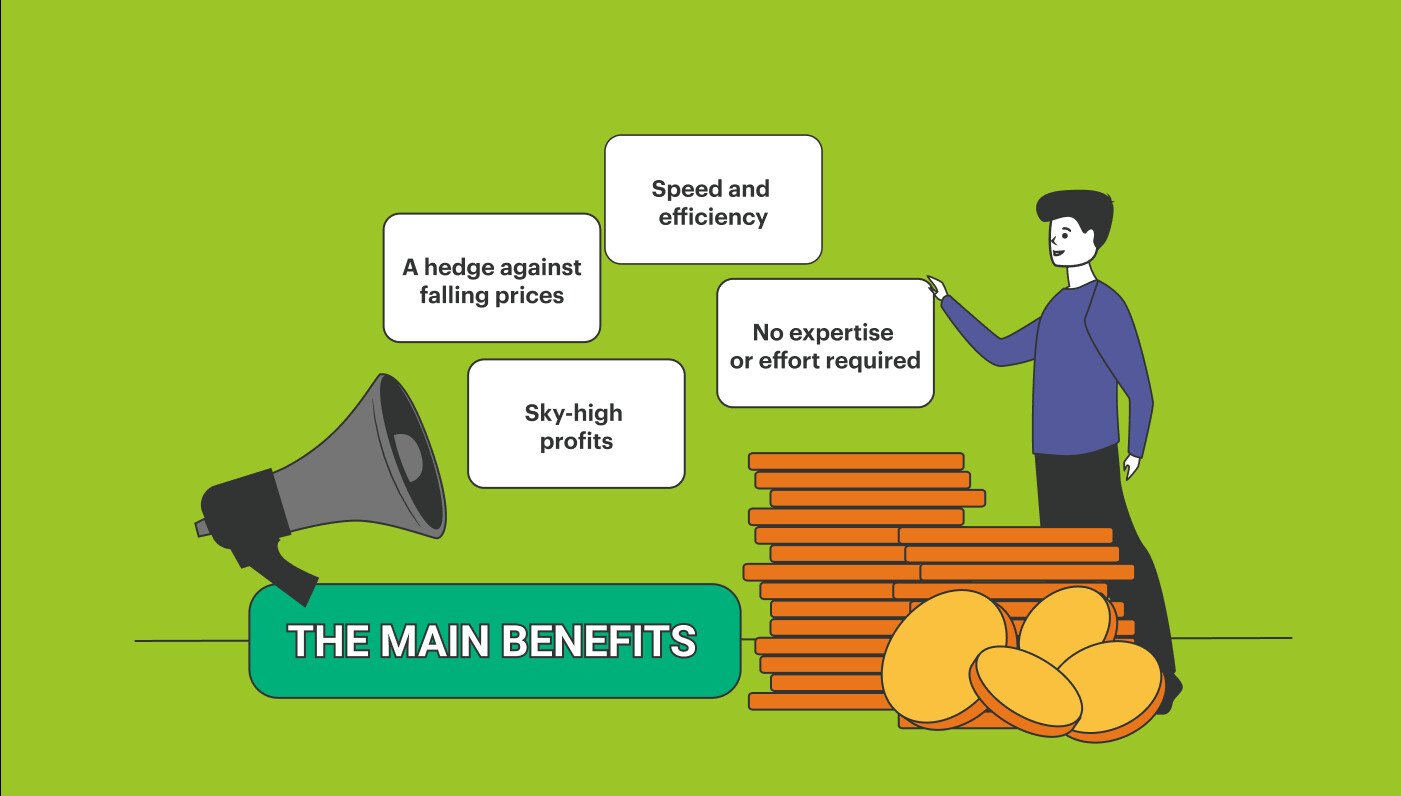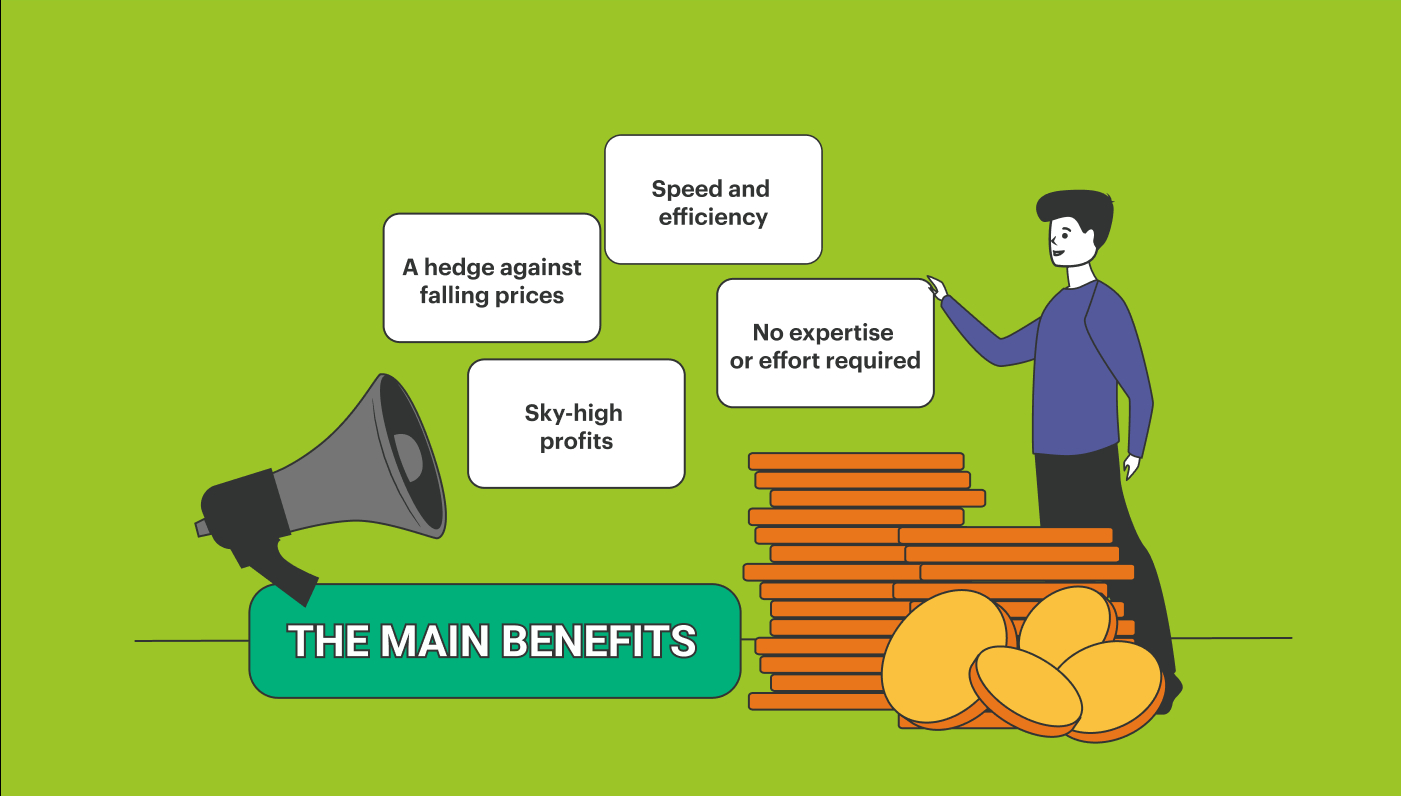 Picking the Best Arbitrage Platform: 2022 Top Pick
There are a number of crypto arbitrage projects available to retail investors, some better than others. The better ones offer a high level of system security, a higher rate of return, and plenty of flexibility with regard to the structuring of your investment plan.
Head and shoulders above the competition is ArbiSmart, a crypto arbitrage trading platform and financial services ecosystem that has been around since 2019. ArbiSmart's EU authorized, fully automated system offers a number of unique benefits that have made it a popular haven for crypto owners throughout the recent bear market.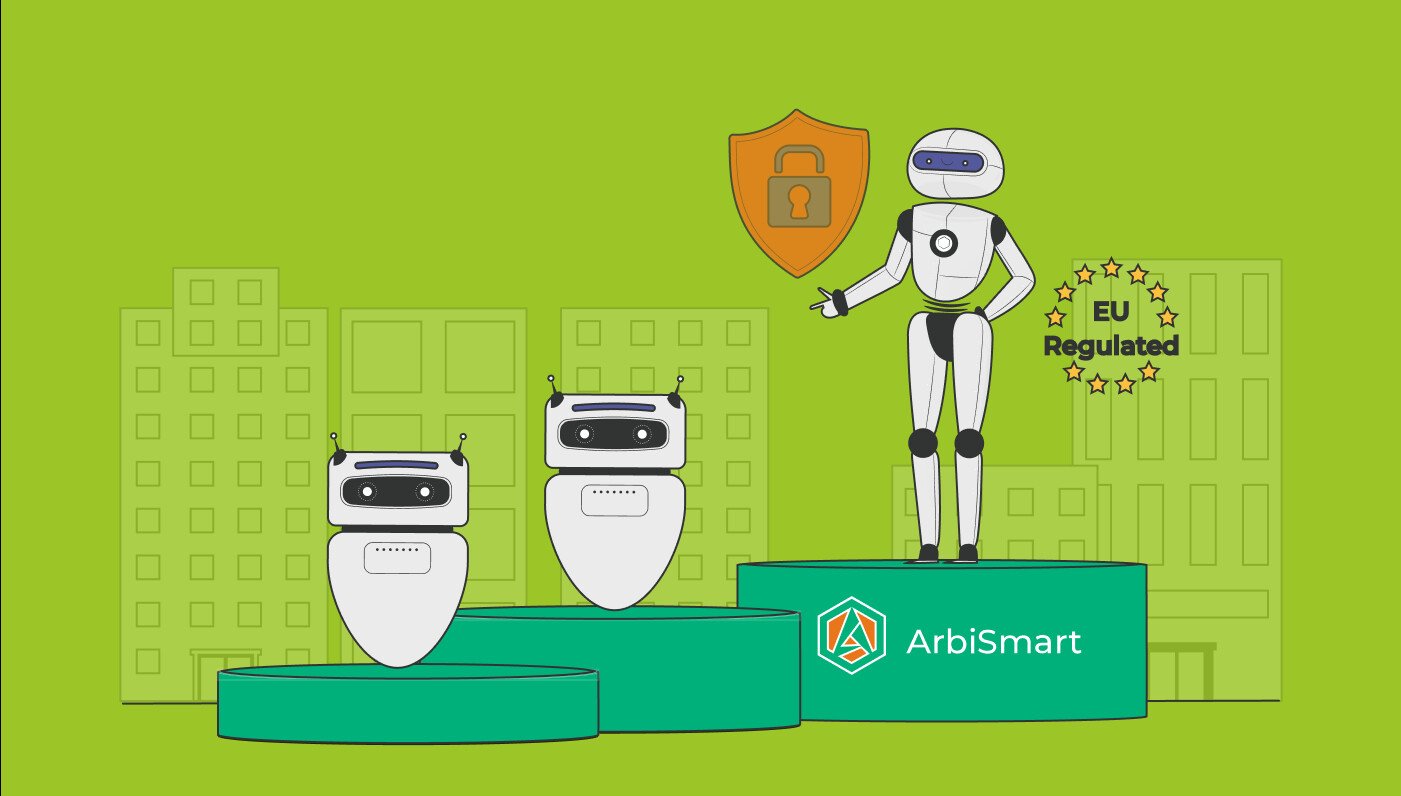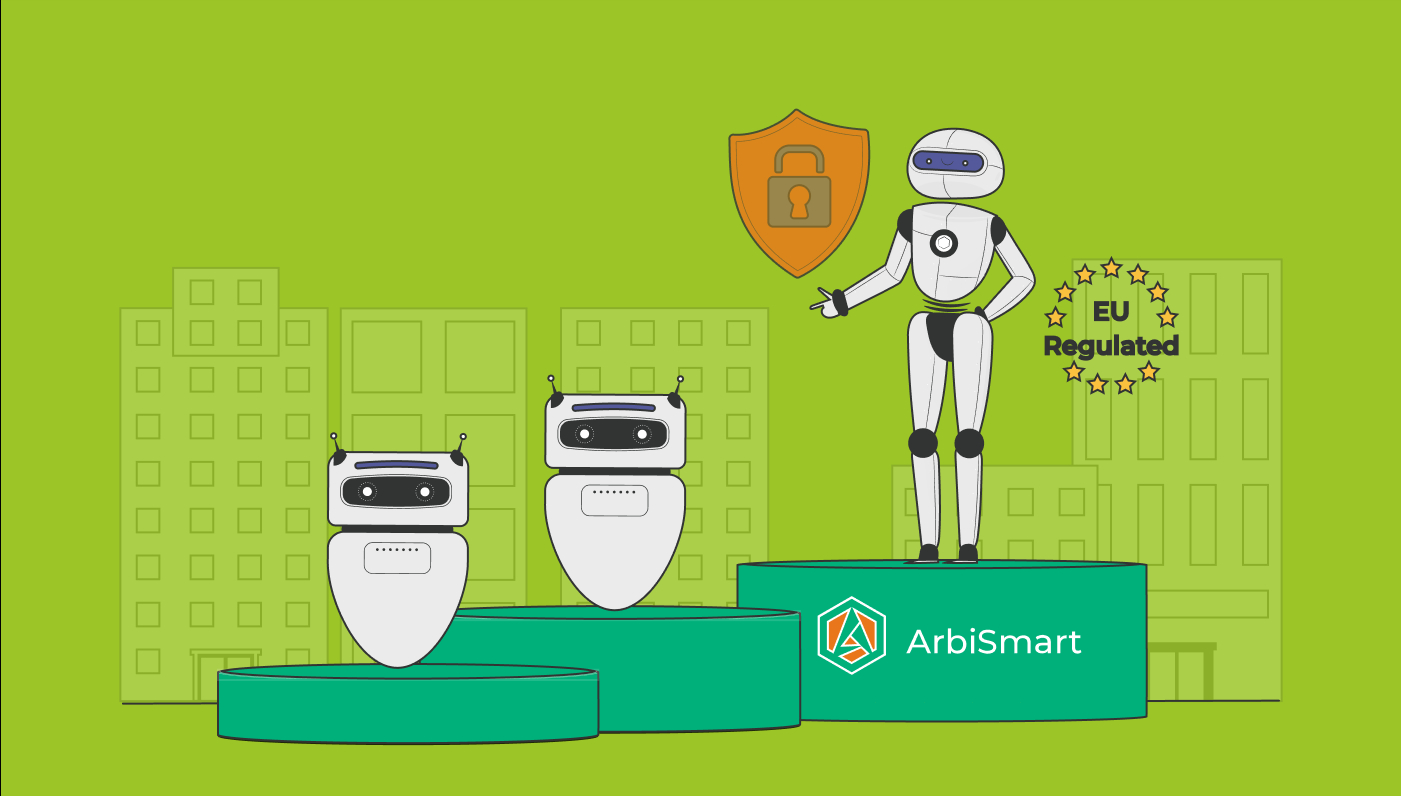 How ArbiSmart Works
At ArbiSmart, the size of your profits is based on your account level, which is determined by the amount of RBIS, ArbiSmart's native token, that you own. The more RBIS you buy, the higher your APY on FIAT or crypto capital.
To be eligible to earn any profits at all from crypto arbitrage on your Bitcoin, Euro, or other preferred currency you need to have a minimum of 1,000 RBIS, placing you at Beginner 1 account level.
Investment plans can be opened in any of ArbiSmart's 25 supported currencies, but for plans opened in RBIS, the APY will be higher.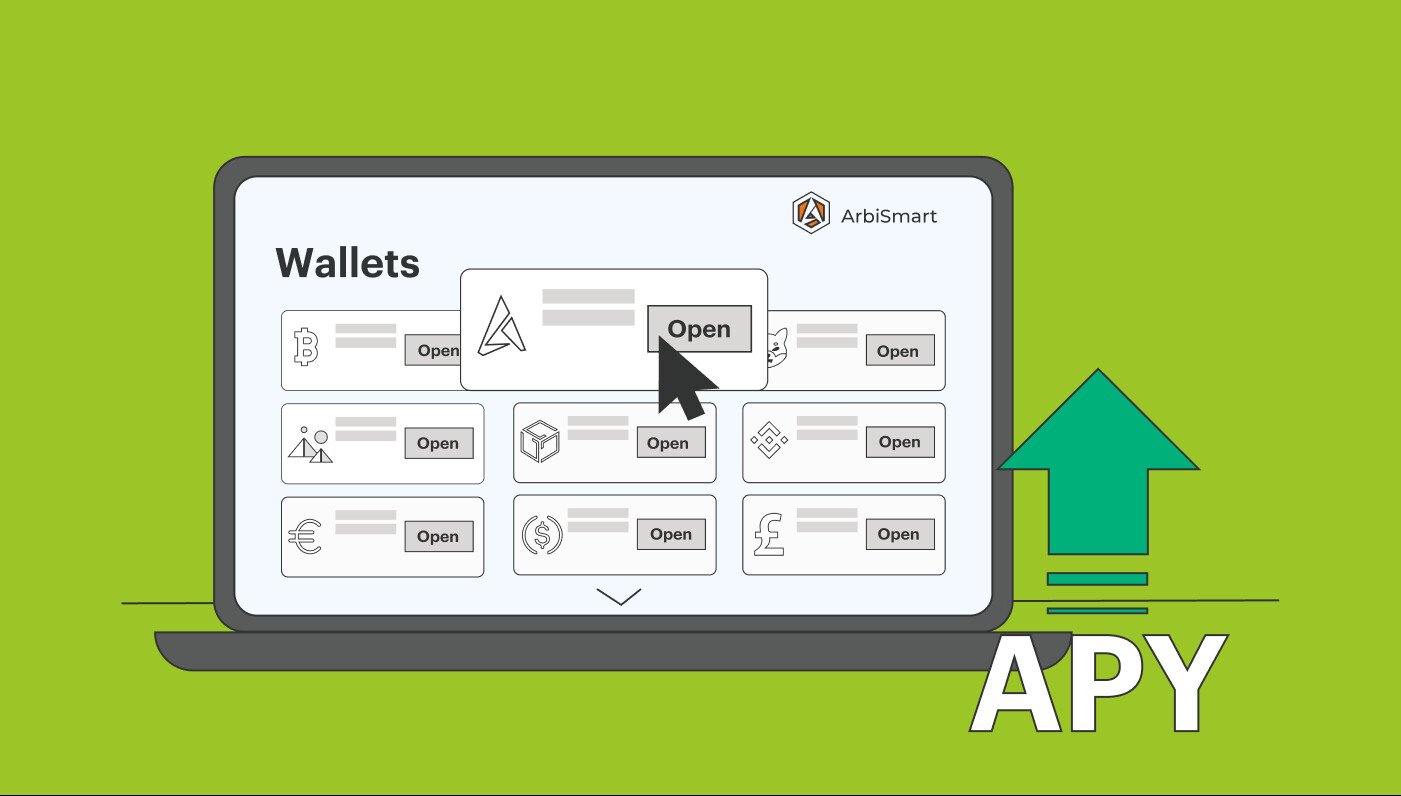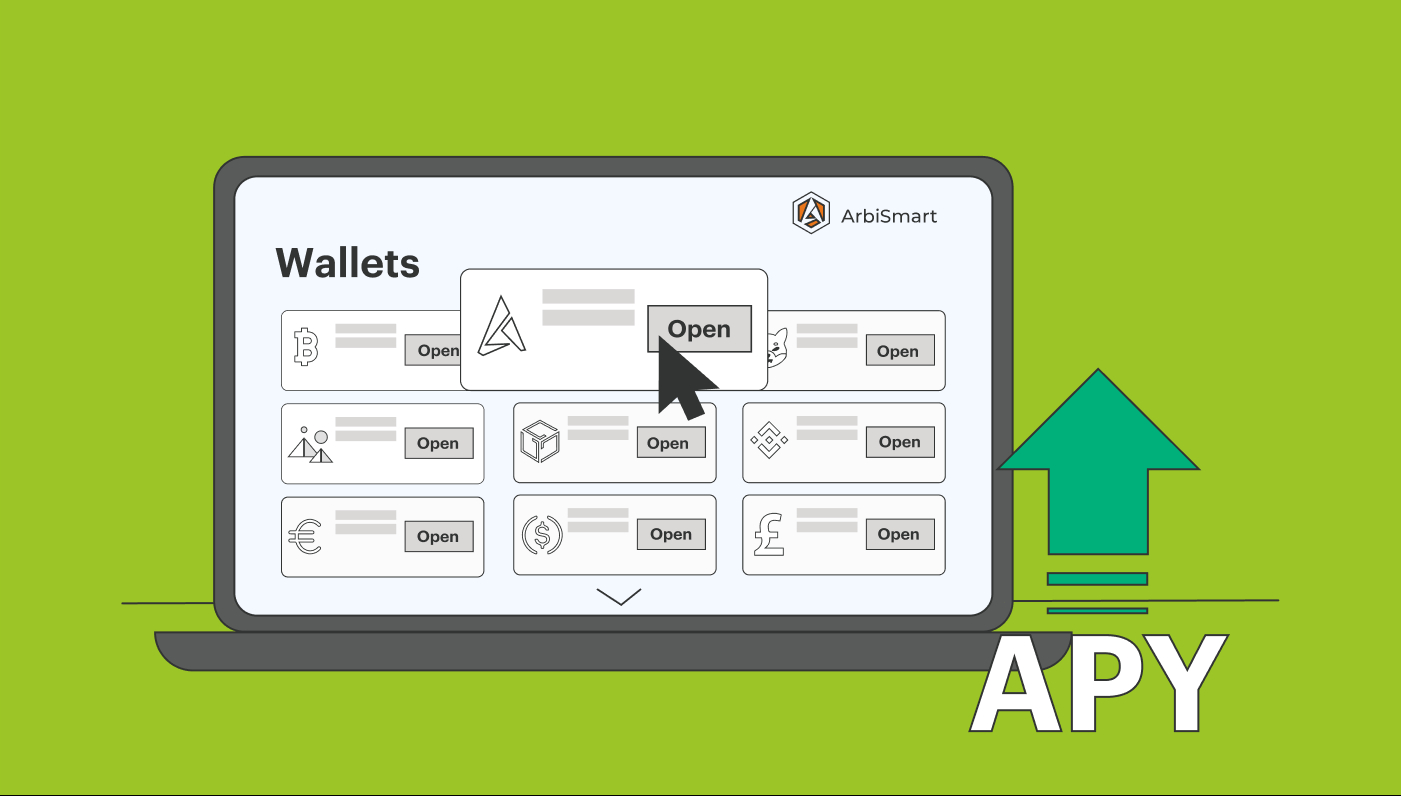 The Advantages of ArbiSmart:
1. High, predictable profits
ArbiSmart offers industry-leading rates of up to 147% a year. A high level of transparency means the amount you will earn over any given period can be calculated ahead of making a deposit, using the ArbiSmart profit calculator.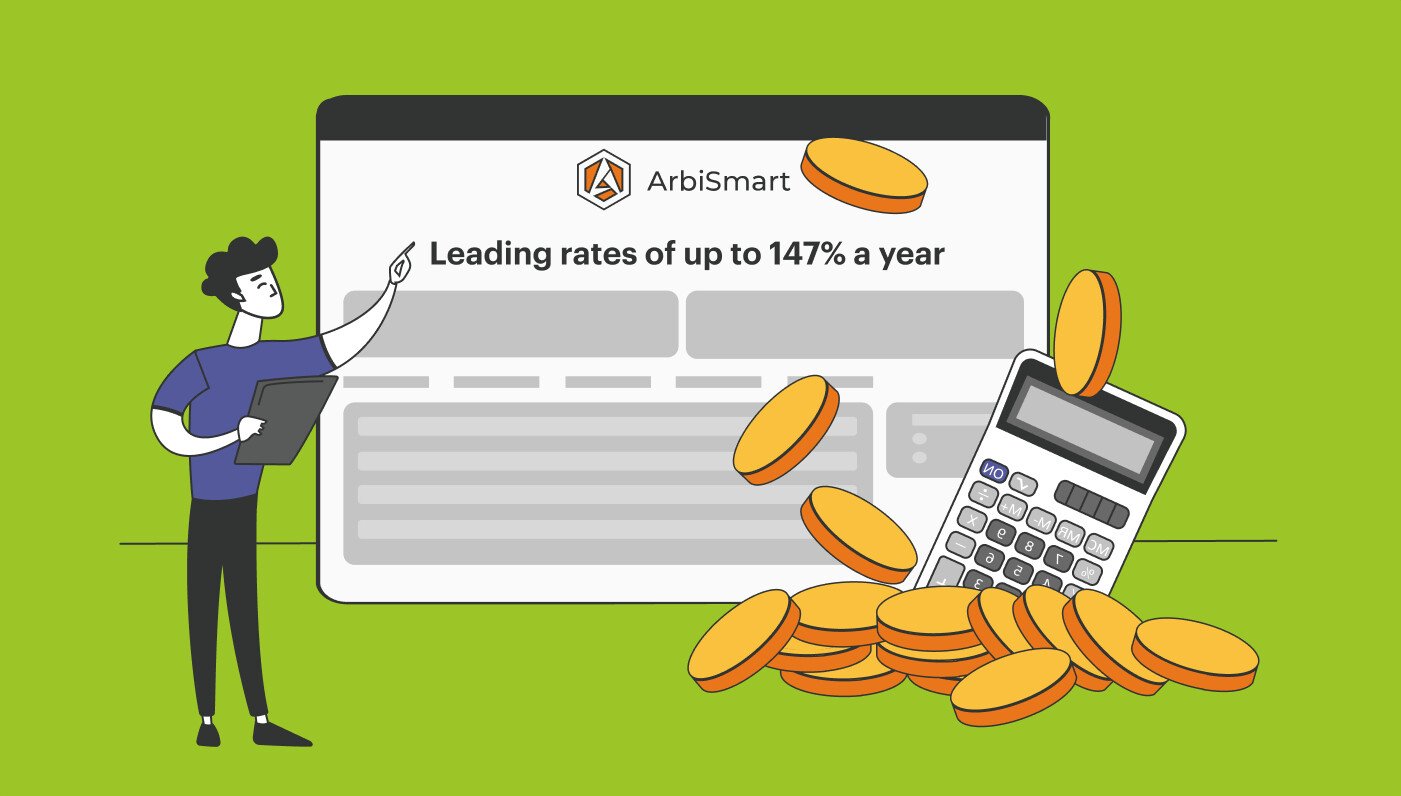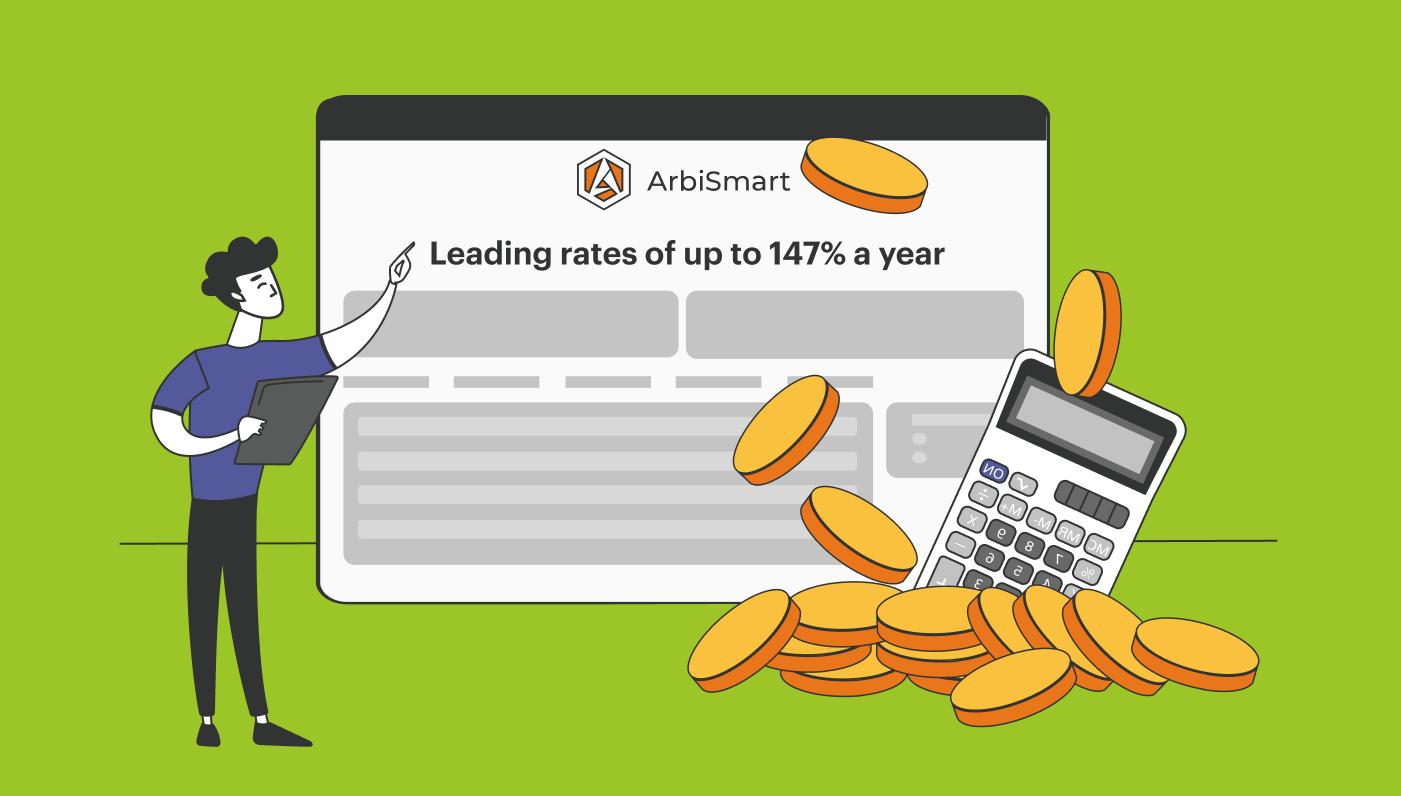 2. A customizable pan
The investment plan can be completely tailored to the investor. Funds can be deposited and kept in 25 different FIAT and digital currencies and can be locked in plans for short periods of just one or three months and for longer stretches of 2, 3, or 5 years, earning a higher profit the longer the duration of the plan.
The way you receive your daily profits is also flexible. At the end of each day, profits can be sent to a separate balance from the capital on which they are earned, or for a higher APY, they can be added to the locked balance along with the original investment. For the highest profit of all, daily earnings can be converted into RBIS, ArbiSmart's native token and locked for the duration of the plan.
3. Additional profit channels
Capital gains on the rising token value – With an increasing amount of RBIS getting locked in plans, the number of tokens in general circulation is diminishing, draining the already limited supply. In the months ahead,new financial services are being introduced to the ArbiSmart ecosystem, all of which will require use of RBIS. As a result, demand will rise higher, outpacing the decreasing supply, and pushing up the RBIS price.
A range of financial services – During Q4 of 2022 and Q1 of 2023, a series of new utilities is being launched, each of which will generate its own potential revenue stream. These include an app for buying, exchanging and selling crypto; a DeFi protocol offering rewards to yield farmers who loan funds or provide liquidity; a marketplace for the purchase and sale of non-fungible tokens (NFTs); an original NFT collection, a cryptocurrency exchange and a play-to-earn metaverse, enabling gamers in ArbiSmart's virtual universe to earn real-world profit.
How to Open an ArbiSmart Investment Plan
An arbitrage investment plan can be opened through the ArbiSmart dashboard, within a few minutes by following these three easy steps:
Buy min. 1,000 RBIS via the RBIS Management tab, to reach Beginner 1 account status.
Make a deposit in one of 25 supported FIAT or digital currencies, via the Deposit tab
Pick a currency, a time frame, a deposit amount, and a method for receiving daily profits in the Earn Interest tab and you're done.
For the next 3 days, ArbiSmart is offering a special promotion. Anyone who opens an ArbiSmart crypto arbitrage investment plan in the next 72 hours gets 1,000 points free, which will place them at Beginner 1 account status, allowing them to start earning from day one, without having to buy any RBIS.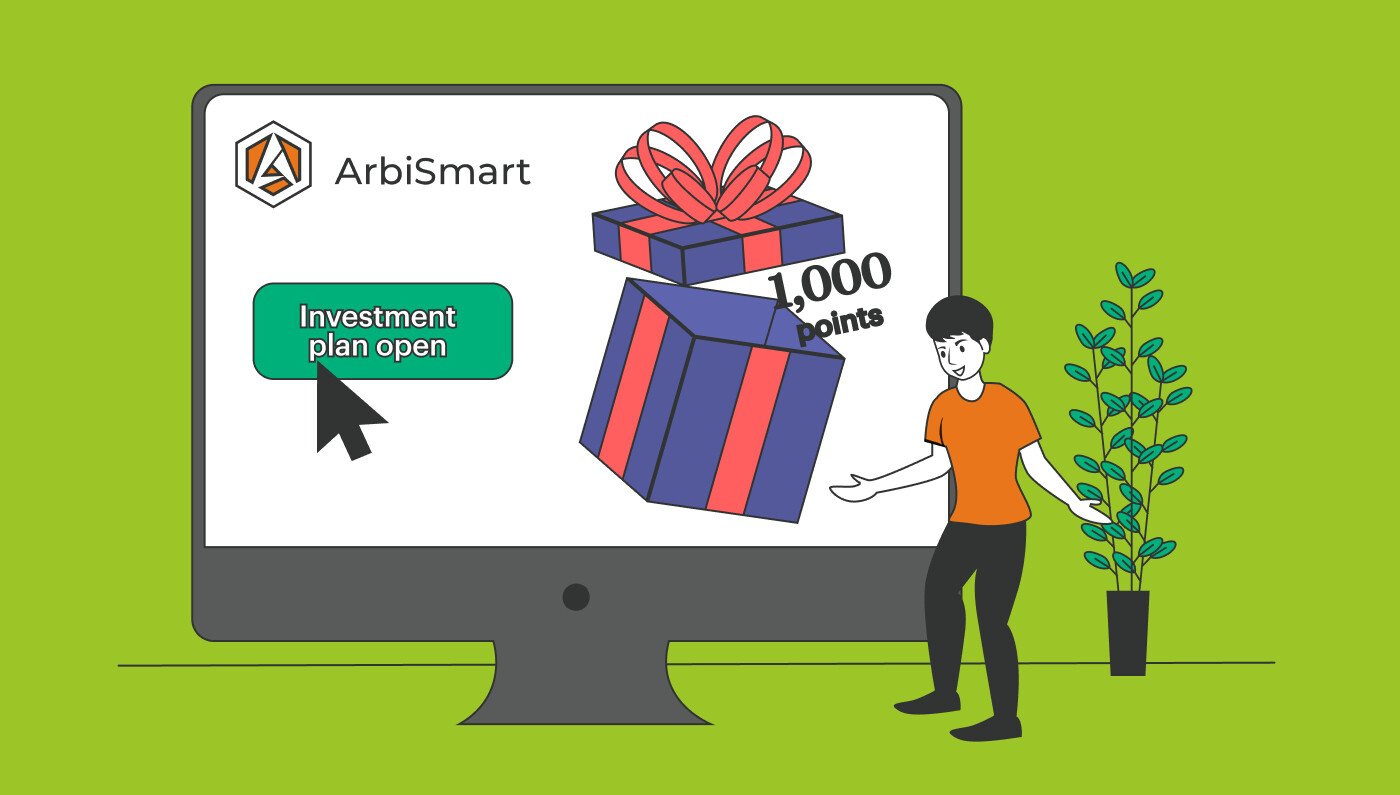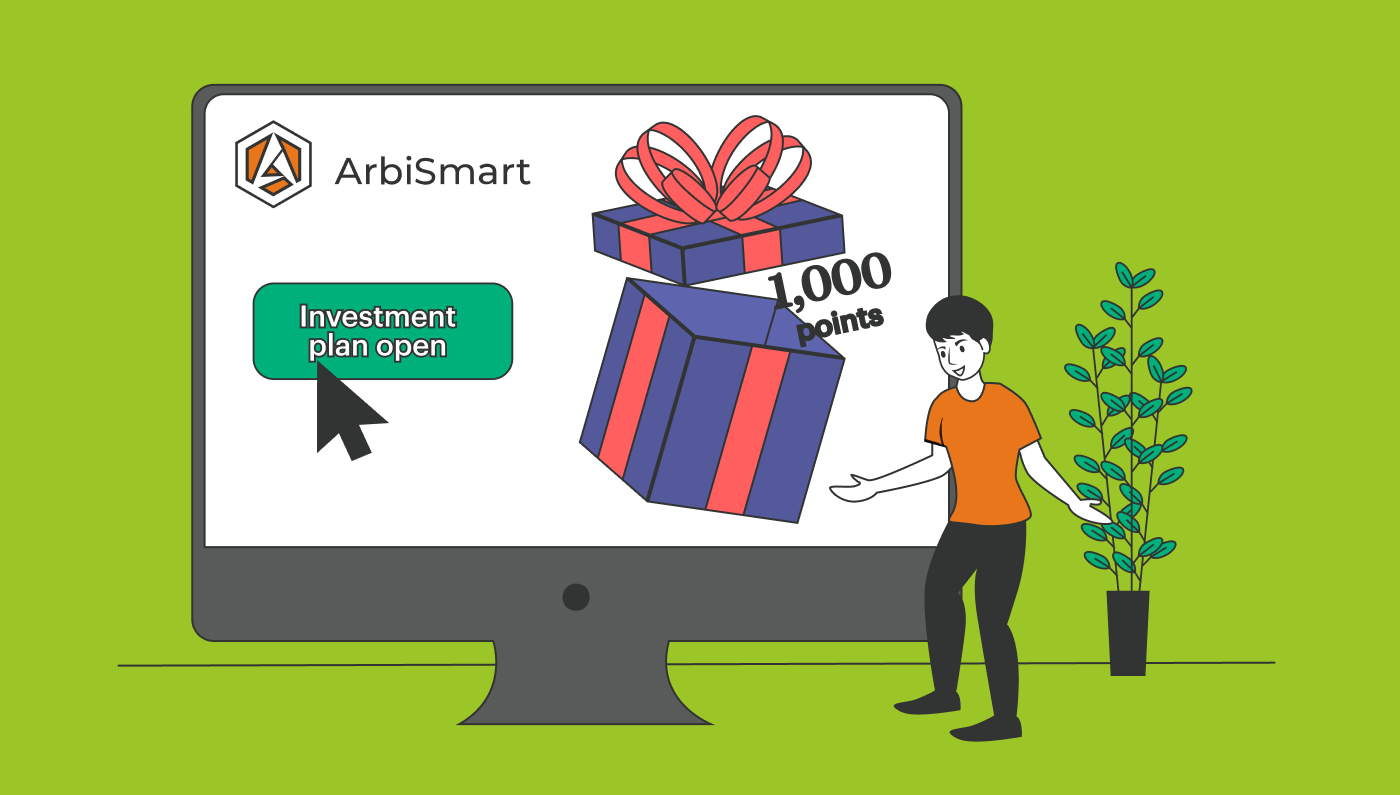 To participate in the promotion, open a plan today!

---