Why Bitcoin is Diverging from Long-Term Bonds; Conflux & InQubeta Grab Investor Attention
Disclosure: Crypto is a high-risk asset class. This article is provided for informational purposes and does not constitute investment advice. By using this website, you agree to our terms and conditions. We may utilise affiliate links within our content, and receive commission.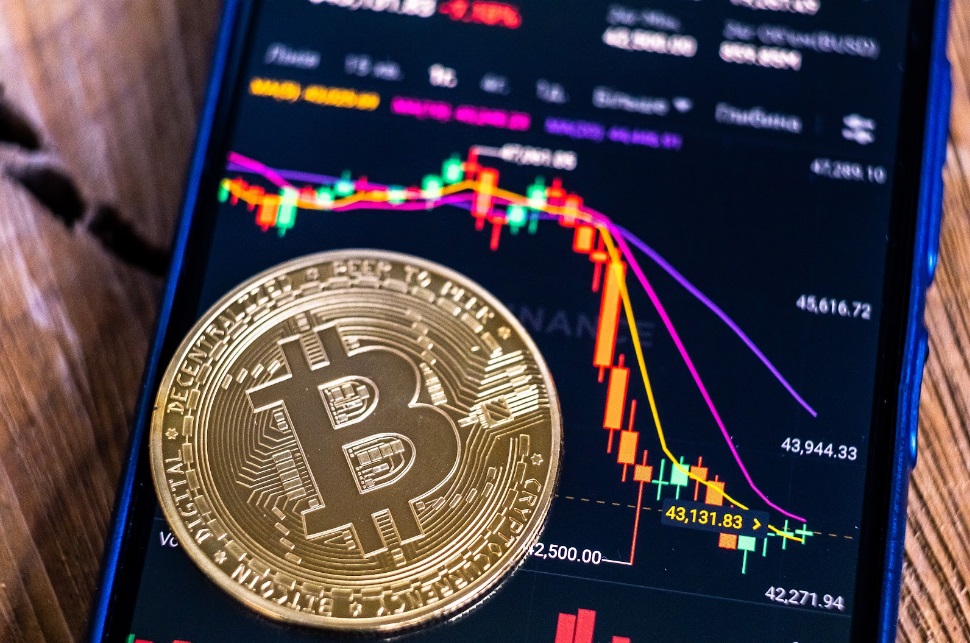 The world of finance is constantly shifting, and recent developments have caught the attention of veteran as well as beginner cryptocurrency investors. Bitcoin, which leads the top ten cryptocurrency list, has forged a new path, diverging from its once close relationship with long-term bonds.
Simultaneously, top DeFi projects like Conflux and InQubeta ($QUBE) are captivating investors with their innovative solutions in the digital realm. In this article, we delve deeper into the reasons behind Bitcoin's divergence from bonds, explore the unique characteristics of Conflux, and understand the democratizing potential of InQubeta in investment opportunities.
Divergence Between Bitcoin and Long-Term Bonds
The financial world has witnessed a fascinating phenomenon over the past year and a half as the bond market and Bitcoin ($BTC) indulged in a captivating dance, with the relationship between these two assets having recently taken an unexpected turn. Once seen as inseparable and positively correlated, Bitcoin and long-term bonds now showcase a startling negative correlation of -0.74, signaling a significant shift in their connection.
In the not-so-distant past, long-term bonds – often considered a haven investment – moved in harmony with the exhilarating world of Bitcoin. This means that the rise of one asset was paralleled by the other. However, they find themselves on opposite ends of the financial dancefloor today. The negative correlation suggests that when investors turn to bonds as a hedge against uncertainty, Bitcoin may face a dip in value.
This intriguing divergence results from changing market sentiment, shifting inflation expectations, and evolving risk appetites. The best cryptocurrency investors across the globe have been reevaluating their preferences and risk tolerance in response to the ever-changing economic landscape. Despite their divergent paths, it's essential to recognize that the financial world is always evolving, prompting the need for adaptability and diversification in investment portfolios.
Conflux: Revolutionizing Blockchain Technology
Amidst the ever-evolving blockchain space, Conflux Network ($CFX) has emerged as a game-changer, aiming to be the best cryptocurrency for beginners. Its goal is to connect decentralized economies across borders and protocols, offering a fast, secure, and scalable blockchain environment. By implementing a hybrid Proof-of-Work/Proof-of-Stake consensus mechanism, Conflux ensures zero congestion, low fees, and improved user network security.
Conflux's recent prominence was evident at the prestigious 23rd China International Industry Fair (CIIF) at the National Exhibition and Convention Center in Shanghai. Among thousands of enterprises worldwide, Conflux stood out as the exclusive representative of Web3 technology. This unique positioning highlights Conflux's commitment to the foundational aspects of Web3 innovations globally.
The CIIF, known as the longest-running national-level industrial exhibition, brought together industry leaders and showcased cutting-edge innovations. Conflux's participation emphasizes its native coin $CFX's status as one of the best crypto to invest in now. During the event, it unveiled its current advancements and projected the forward-looking aspirations of the Web3 community.
In line with its commitment to the Web3 cause, Conflux led a blockchain forum at CIIF centered around 'Connecting the Future.' This forum provided a space to discuss Conflux's advancements, potential collaborations, and the future trajectory of the Web3 community. Conflux's presence at CIIF indicates the significant impact it can have as a driving force for change and innovation in the blockchain sphere.
InQubeta ($QUBE): Democratizing AI Start-Up Investment
Amidst the vast potential of blockchain technology, InQubeta ($QUBE) has stepped forward as the first-ever crypto crowdfunding platform utilizing $QUBE ERC20 coins. This unique crypto for beginners enables fractional investment in AI start-ups, breaking down barriers and making it accessible to a wider range of investors regardless of their financial budget. With investments starting at $100, InQubeta is revolutionizing the AI start-up investment landscape.
Leveraging the power of blockchain technology and smart contracts, InQubeta ($QUBE) generates a secure, transparent, and democratic investment ecosystem. InQubeta's innovative approach includes an NFT marketplace where AI start-ups can mint investment opportunities into trending NFTs. These NFTs can then be fractionalized and sold to investors, providing a transparent and secure way to invest in AI start-ups.
Potential investors can easily browse and explore these NFTs on the InQubeta marketplace, so they can choose which AI start-ups they want to support. After they have chosen their investment opportunities, they can complete their purchase using $QUBE tokens, which they can initially buy on the InQubeta platform. Later on, if the project's roadmap is achieved, investors will also be able to purchase $QUBE on various exchanges.
If you're intrigued by the prospect of investing in the emerging AI start-up landscape, $QUBE tokens offer several compelling reasons to consider them in your investment strategy.
First, $QUBE tokens are designed to be deflationary, meaning their supply decreases over time as they are burned. This scarcity increases their value potential, making them an attractive asset in the long run.
Second, by staking $QUBE tokens, investors are rewarded with additional tokens. This process provides another income stream to investors and enables them to participate actively in the ecosystem's growth.
And finally, $QUBE is a governance token. This means that holders are able to influence the future of the ecosystem through voting on the platform. This ensures that they're invested in the project, which is key to its long-term success.
The rapidly expanding AI technology market holds enormous potential for investors. With the continuous influx of AI start-ups, the demand for $QUBE tokens is poised to increase, potentially resulting in significant appreciation of its altcoin price. Notably, InQubeta's strong Twitter following, where they share updates and insights, reflects the growing interest in and excitement for this promising investment opportunity.
Conclusion
As the financial world continues to evolve, the divergence between Bitcoin and long-term bonds serves as a reminder of the importance of adaptability and diversification in investment strategies. Meanwhile, the revolutionary blockchain technology of Conflux and the democratized approach to AI start-up investment of InQubeta ($QUBE) make them a prime candidate for the best cryptocurrency to invest in now. InQubeta, in particular, is a standout in the market because of its unique investment model and focus on the fast-growing AI industry.
---