Who Accepts Tether as Payment? 9 Best Retailers and Websites Accepting USDT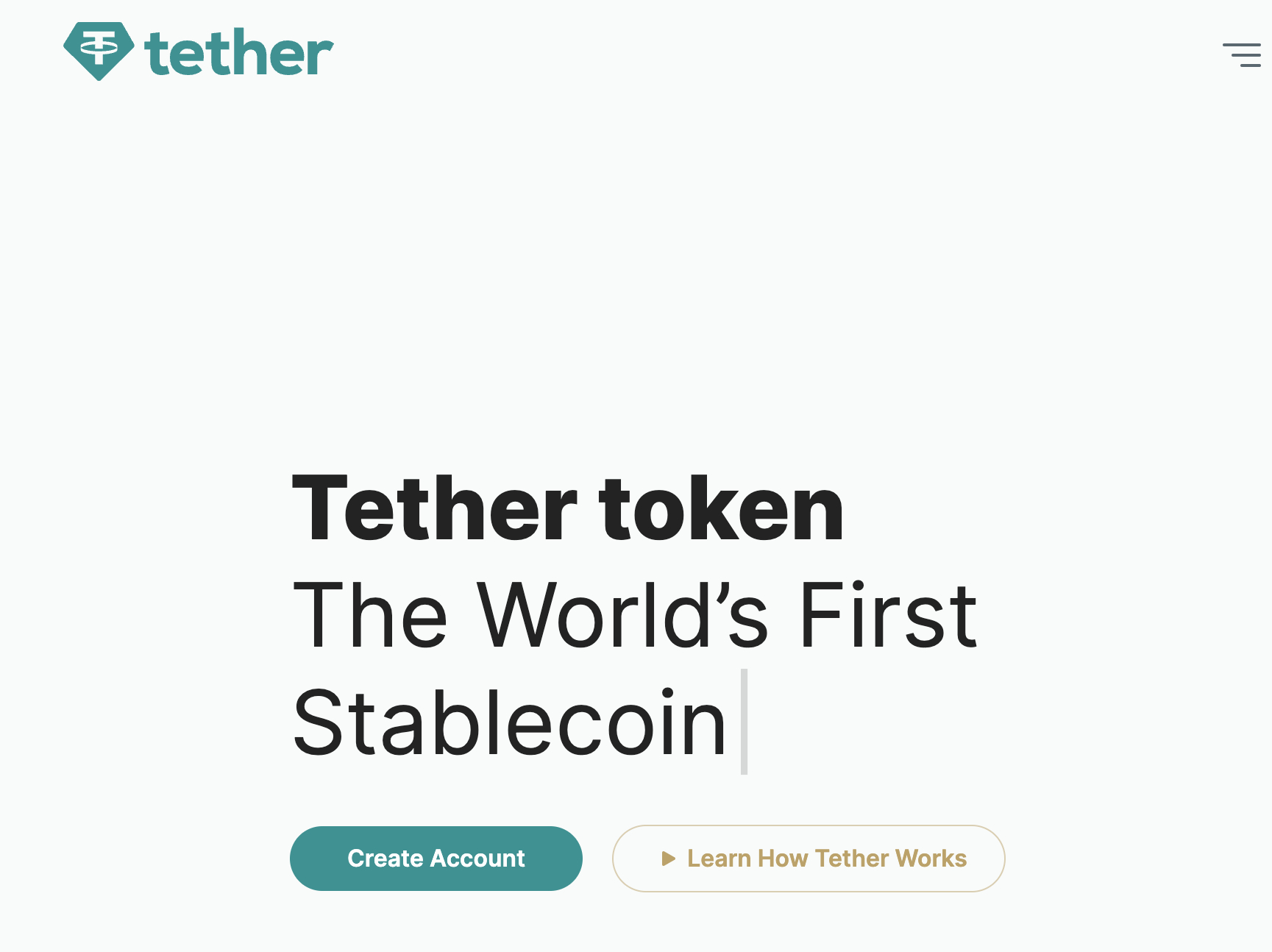 Disclaimer: The Industry Talk section features insights by crypto industry players and is not a part of the editorial content of Cryptonews.com.
"Who accepts Tether as payment?" is now a common question in the crypto space thanks to people being more open to buying things using cryptocurrency. Tether (USDT), the largest stablecoin by market capitalization in the industry and backed by fiat reserves, is today accepted by retailers around the world and across the internet.
But while there are a wealth of companies that accept Tether payments, it can be hard to know which business or online store to choose for your purchase. This guide lists the best websites that accept Tether, diving into each platform to give you a comprehensive look into what they do right.
9 Best Retailers That Accept USDT as Payment
Listed below are our picks for the top retailers that accept Tether as a payment method. All of them have been vetted by our experts and come packed with great offers if you want to buy anything with cryptocurrency.
Crypto Emporium - Best Online Store That Accepts USDT
Time Magazine
Coinsbee
Travala
Snel
ExpressVPN
Alternative Airlines
CoinVPN
BC.Game
Our Top Online Stores That Accept Tether - Reviewed
Tether has been the most stable among all stablecoins over the years. The most it got affected by the macroeconomic activity of the larger market was during mid-2017 when it depegged for a short period to $0.91. Quickly bouncing back, it remained pegged to USD even during the 2022 bear market.
That reliability saw many online stores adopting USDT as one of their payment options in recent times. Listed below are the top retailers that accept Tether at the time of writing:
Crypto Emporium - Buy Watches, Electronics, Cars & More with Tether
If you are looking for a retailer that lets you buy just about anything with USDT, it is Crypto Emporium. From luxury watches to cars, from Macbooks to high-end fashion suits, from electronics to memorabilia and paintings to artistic photographs, everything is available on Crypto Emporium. It is one of the more high-end stores on the market to spend USDT at.
Launched in 2018, Crypto Emporium stood out as the world's first crypto-only eCommerce store that offers products with support for spending USDT. For now, it mostly covers high-end items unless you discount T-shirts or some electronics. Due to the sheer number, and the quality of products that it offers, we rate Crypto Emporium as one of the best online stores that accept Tether.
You will find some of the most exclusive brands here, like Apple, Tesla, Rolex, and Mercedes Benz. When it comes to properties, you can spend your Tether on Crypto Emporium to buy apartments anywhere from Spain to Dubai to Italy, Greece, to pretty much all over the globe.
Crypto Emporium's unique clothing store also includes crypto-based merch. Think of a designer T-shirt with XRP printed on it or a meme showing off Elon Musk's support for Dogecoin.
The site is also the place to buy things with Bitcoin. Other supported cryptocurrencies on this platform include Ethereum, Dogecoin, Litecoin, XRP, and Dash.
Headquartered in Estonia, Crypto Emporium has paid a lot of attention to security features - which complement the ease users can access this website. While you can buy things without having to create an account, with an account, you can gain perks like order tracking, special promotions, reward points, monthly commissions on referrals, and more.
As with all online stores that accept USDT there are shipping charges and fees, but customers can reduce them with loyalty rewards. With every purchase, you get 4% cashback in the form of Emporium Cash, the native token of the platform.
Emporium Cash allows you to earn massive rewards every month. And if you return to the platform often to buy stuff, and accrue enough to become one of the top 1% customers of Crypto Emporium, that makes you eligible for other VIP rewards as well.
Time Magazine
Time Magazine is one of the leading subscription-based magazines on the planet. Since it was founded in 1923, it has gained over 20 million subscribers who engage regularly with the platform due to its trusted content across current affairs, health, science, politics, business, tech and more.
As the world grew more receptive toward crypto payments, Time Magazine entered a strategic partnership with Crypto.com, a leading cryptocurrency exchange through which the company allowed users to pay for their subscription using USDT and other cryptocurrencies.
As one of the leading publishing companies that accept USDT, Time Magazine has seen its popularity grow even more. You can find many crypto-focused articles on the platform, which generally take a neutral to positive tone about the digital asset - signaling that the publication is doing its share to increase the crypto adoption rate.
In one of its recent articles, Time Magazine highlighted how 2022 killed crypto-idealism and the need to learn more lessons to make enthusiasm towards crypto more practical. It is articles like these that make Time Magazine one of the best stores to accept crypto as payment. The platform is making further headway-covering multiple crypto-related innovations and providing information in a jargon-free and understandable manner.
Coinsbee
The third best online store that accepts Tether is Coinsbee, a popular platform that allows you to spend a variety of crypto assets to buy payment cards, mobile top-ups and gift cards. It hosts over 2500 brands and is available in over 165 countries. And with over 100 cryptocurrencies supported, Coinbee has every crypto holder covered.
The most prominent way to spend Tether on Coinsbee is on ECommerce Gift cards. Owning one of those then allows you to spend your USDT to buy normal things from online stores, including Amazon, Flipkart, Tanishq, Kalyan, and more. And you can also use these gift cards for subscription sites like Bumble, Tinder, and similar platforms.
The other two types of cards you can buy from this platform are Payment cards and Games Fit cards. With Payment cards, you get a wide range of offers for prepaid cards and payment options for online shops and online crypto casinos.
And if you are an avid gamer looking to buy PC or console games, Coinsbee also offers Games gift cards that you can spend on stores like Steam, Epic Games, PlayStation Plus, and more. And for whales who are willing to spend on free-to-play games for a high-tier gaming experience, Games card offerings on Coinsbee are also applicable on Guilds War, Mobile Legends, Fortnite, Apex Legends, and more.
Travala
Traveling is made easy when you have access to crypto payments. Transactions are fast, and you don't have to put up with downtime waiting for the payment to be cleared. Travala.com is a leading traveling agency that offers you access to over 2.2 million hotels and accommodations worldwide. You can book flights, hotel stays, and even activities through Travala - all while spending Tether.
The platform also offers 24/7 customer support that you can access using live chat, email, hotline, or an online ticket system. The platform has over 2016 reviews on Trustpilot, with an average score of 4.7 out of five. One of the reasons that it has gotten five stars from many is due to its support for crypto. The other element that has helped this platform thrive is the smart program.
Other than Tether, Travala also accepts Bitcoin Cash, Bitcoin, TUSD, Apecoin, Tezos, Dogecoin, and more. There are over 50 CoinMarketCap coins available on Travala as payment options, and if a developer wants, they can also list their own coin on the platform.
Overall, Travala is a fast growing platform to accept Tether as a payment and has garnered a lot of attention thanks to being crypto friendly.
Snel
For those looking for online web hosting, Snel is a known name. As one of the OG server hosting providers with over 20 years of experience, Snel has always kept itself updated with more offerings. And recently, it started to accept various payment methods, including cryptocurrencies - which has turned it into one of the best companies to accept Tether as a payment option.
Along with Tether, Snel accepts cryptocurrency payments such as ADA, BCH, BTC, DAI, BTG, DASH, DGB, DOGE, ETC, ETH, KMD, LTC, QTUM, TRX, and more. Snel offers this facility through its payment processor, known as Coinpayments.
At Snel, you can spend your USDT to buy fully managed servers, self-managed servers, domain names, web hosting services, and reselling. The platform has also partnered with Microsoft 365 - allowing you to buy an Office 365 subscription through Snel.
ExpressVPN
People have grown wary of others watching how they use the internet. So, they have now resorted to using VPN services for their internet needs - but for so long, paying for a VPN was an issue since only one method was applicable - cash. ExpressVPN is a leading VPN service provider that became one of the first VPN companies that accept USDT.
Covering over 90 countries, ExpressVPN covers most regions in Asia, North America, Europe, and the Middle East, allowing users to have access to geo-restrictive content and watch region-specific OTT shows or play online games. For instance, Mortal Kombat 9 is banned in Australia. ExpressVPN can help in this regard by giving players access to multiplayer sessions across the globe.
Other than Tether, ExpressVPN also supports XRP, USDC, Bitcoin, Ethereum, PAX, BUSD, and more. So, for those looking for more privacy as they browse online, ExpressVPN is one of the best ways to spend Tether.
Alternative Airlines
Alternative Airlines got its name because of the alternative payment method it decided to go with - which was cryptocurrency. The official website says that it supports upwards of 100 different cryptocurrencies that you can use to buy tickets all over the globe. One of those crypto assets is Tether.
Another way that Alternative Airlines has distinguished itself from the rest is through the alternative ways it allows users to get access to more flexible flights. It has a track record of over 65,000 happy customers while operating 600 different airlines worldwide. So, for those looking for a more versatile traveling partner, Alternative Airlines is it.
The platform is always up for doing something different, which is why it might add more cryptocurrencies in the future. For now, this platform remains one of the websites that accept USDT without any issues. The platform also has a "buy now and pay later" option available, which further adds to its flexibility. It has received over 13k reviews from Trustpilot and has an average rating of 4.5 stars out of 5.
CoinVPN
If you are looking for a more crypto-centric website that allows you to mask your location as you access the internet, go with CoinVPN. It offers 10 devices on a single account, unlimited downloads, and offers P2P.
Holding true to the spirit of cryptocurrency, it creates no logs of your online activity, which is why it has been gaining a lot of interest from crypto enthusiasts that value anonymity, and those in countries that have banned crypto trading.
All plans come with OpenVPN, PPTP, UDP/TCP, IKEv2, and L2TP/IPsec protocols. It has servers in over 55 locations worldwide that also ensure that the internet speed is not hampered while accessing geo-locked sites through VPN, as its servers have speeds from 1 to 10 Gbps.
So, if you are looking for a reliable VPN that protects you from undue intrusion and ensures that you get to access the internet at full speed across several locations - go with CoinVPN.
BC.Game
While not an online store, BC.Game is a worthwhile mention for casino gaming fans as its one of the leading crypto casinos in the growing industry and accepts Tether as well as many other coins and fiat currencies.
Gambling is one of the largest industries in the world, and a natural fit for the anonymous and decentralized nature of cryptocurrencies, which allow punters around the world to take part. Crypto friendly casinos like this one also allow players to not only deposit with, but also bet with crypto and receive their winnings in the same tokens.
BC.Game is also notable among companies that accept Tether for being open to the United States, while many of its competitors in the casino and sportsbook business aren't. Learn more in our BC.Game review.
Why Use USDT for Payments?
The cryptocurrency ecosystem has always been volatile, which is why stablecoins have tried to provide a stable ground within the space. USDT was the first stablecoin, and is today the largest by market capitalization (over $80 billion), with an even higher valuation than every cryptocurrency excluding Bitcoin and Ethereum.
Here are some of the most cited reasons to use USDT as payment:
It Supports Multiple Blockchains
Cross-chain transactions have not fully evolved yet. So, you need to use a crypto asset that is already supported on multiple blockchains from the get-go. Tether tokens are created on multiple blockchains, allowing them to be easily integrated with the diverse crypto ecosystem. You can use Tether on Bitcoin, Ethereum, Tron, Solana, Algorand, Bitcoin Cash, and more.
Stable Price
There is no escaping the volatility of the cryptocurrency market. Even Bitcoin, which is now showing some signs of recovery in 2023, may not have recovered from the crypto contagion of 2022. That is making people funnel crypto-transactions into buying USDT. Being pegged to the US dollar, it has rarely been depegged despite 'Tether FUD' being quite common.
High Level of Liquidity
One of the reasons why Tether has been able to stay at the top of its game is because of a high level of liquidity. It is one of the most traded cryptocurrencies in the market and ranks third in the world thanks to its market cap - which is assuring to all types of traders. They know that USDT's value is going to stick around the $1 mark, which gives people a sense of stability. That safety also allows online stores and other platforms to be more receptive to USDT.
Tether is Available in Different Currencies
Along with the US dollar, Tether also supports Mexican Peso, Euro, and offshore currencies like the Chinese Yuan. This level of versatility makes Tether valuable in nearly every country across the globe.
More Likely to be Accepted by Regulators
Because Tether is backed by fiat currency and is pegged to the US dollar, it has an air of authenticity that makes it more accepted by more regulatory bodies. Furthermore, Tether itself maintains compliance measures related to AML, CFT, and KYC.
Readers wondering who accepts Tether, may also be interested in our related guide to who accepts Bitcoin.
Is Buying Things with USDT Legal and Safe?
While Tether has many upsides, including its ability to maintain a stable price point despite the market conditions, is it safe to use Tether to buy things? And if so, how legal is it?
Safety Level
According to many crypto market analysts, Tether's stability makes it the safest stablecoin during the banking crisis. Note that even USD Coin (USDC), a stablecoin that is almost entirely reserved by fiat, was depegged in a major way due to the fall of Silicon Valley Bank and Signature Bank. However, Tether didn't go down. Experts pointed out that Tether had no exposure to SVB, and since it is most popular in Asian countries, it didn't have to rely on the USD held by American banks.
Part of the reason why Tether has become so safe is due to Tether Foundation's inclination to increase its fiat backing after drawing criticism and scrutiny in that regard in 2021.
Legality
Whether or not you can buy using Tether depends on the country you are using it in. There are many countries where Tether has received recognition as legal tender, which has made using USDT easier and more lucrative there. However, in countries like India, where transactions using Tether or any other cryptocurrency is illegal, Tether is facing a lot of contention.
Therefore, before you use Tether to buy things in your country, take a look at your local laws. That said, in countries like India, where cryptocurrency is illegal but not banned, some crypto enthusiasts have found many ways to bypass the local laws to continue to participate in the crypto economy. However, it is a risky endeavor.
How to Spend USDT Online on Real Items
We have highlighted in this guide a range of online stores that accept Tether as payment. Below is a step-by-step guide to get started on our top pick:
Create an Account on Crypto Emporium
The first step is to create an account on the Crypto Emporium website. The process involves going to the homepage and clicking on the "Create Account" button. Enter your name, phone number, account type, and choose a strong password.
Find Items you Want to Buy through the Search Option
If you have a special product in mind, enter its name in the search bar or browse the catalogue by the type of product you want to buy. You can currently pick between watches, automotive, fashion, artwork, digital, electronics, and miscellaneous. The advanced search option will also allow you to search for products by brand.
Add the product to the Cart
Click on the "Add to Cart". You can also reach out to Crypto Emporium directly to ask any questions you might have about the product. Click on the "Check out" button when you are ready to buy. The platform will then ask you to enter your address and display the estimated delivery time.
Transfer Crypto to Buy the product
Click "Pay". Select USDT from the dropdown menu below the "Place Order" button since Bitcoin is selected by default. Then follow the on-screen instructions to transfer the token to place your order.
Read more in our Crypto Emporium review.
Note - Some products are crypto-specific, which means that you won't be able to buy everything using USDT, So make sure to read the product descriptions carefully before adding it to the cart.
Summary
Tether's safety, legality, and overall stability have contributed to it being accepted by many online outlets and businesses. In this article, we reviewed the top websites that accept Tether as a payment option.
Our recommendation for the best site to accept USDT was Crypto Emporium, an e-Commerce store offering a range of products in luxury categories, including watches, artworks, real estate, cars, smartphones, and even crypto merch of various kinds.
The shopping experience is streamlined from logging on to checking out. Bookmark Crypto Emporium if you are looking for online stores that accept Tether and other cryptos - we also featured it on our list of ways to spend cryptocurrency assets like Bitcoin.
FAQs
Which companies accept Tether?
There are many companies active right now that accept Tether as a legit payment option. These companies include Crypto Emporium, Time Magazine, BC.Game, CoinVPN, ExpressVPN, Alternative Airlines, and more.
How can I spend USDT?
As well as trading Tether for other cryptos as an investment, it's now possible to buy things from online stores that accept USDT. For instance, Crypto Emporium offers a large variety of luxury products and electronics that you can spend your Tether on. And if you are looking to spend your USDT on private browsing, ExpressVPN and CoinVPN are also good choices.
Can USDT be used to purchase things?
Yes, you can use Tether to buy things on an increasing number of websites that accept payments in the form of USDT. Most crypto-centric platforms and retailers have listed Tether as a supported crypto, thanks to the token's stability in the market.
---