While VeChain Price Explodes, These 3 Altcoins Might 10x in 2023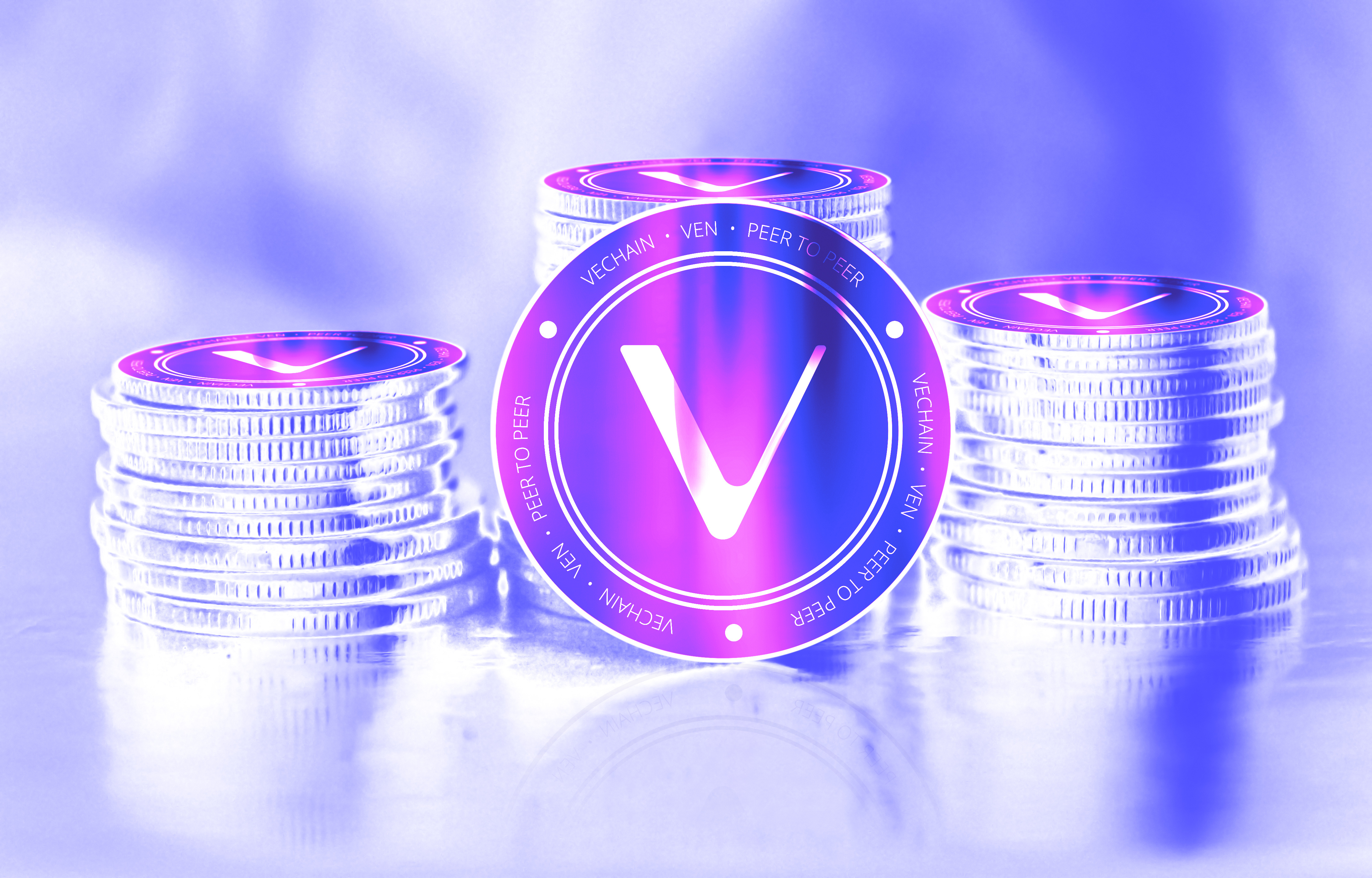 VET, the ticker for the VeChain cryptocurrency that powers VeChain's smart-contract-enabled blockchain, has been pumping hard in 2023. The cryptocurrencies gains are nearing 100% since the turn of the year, with VET/USD currently changing hands in the $0.30 area versus its end-of-2022 levels around $0.15.
The pump really got going in early/mid-January when VET surged to the north of a downtrend that had been in play going all the way back to late 2021. More recently, however, the bulls have gained further momentum after VeChain bounced successfully twice from its 200DMA, a strong confirmation of the positive shift in the market's momentum.
VET/USD recently cleared its Q4 2022 highs in the $0.2850 area and the bulls are now eyeing a test of the next major resistance area in the $0.33s. A break above here would clear the way to a move to resistance around $0.39.
The explosion in interest in promising altcoins like VeChain bodes well for the tokens of lesser-known, up-and-coming crypto projects. Investing in the token presale of a great crypto project is one of the best ways to generate a return in crypto. Here is a list of a few presales vetted by the Industry Talk team at Cryptonews.com that observers think could take off later this year.
Fight Out (FGHT) – Presale on Now
The young move-to-earn crypto niche has shown a lot of promise, but early success stories like STEPN have significant limitations that have, so far, prevented them from conquering the mainstream. Fight Out, which touts itself as the future of move-to-earn, wants to change that in 2023.
Fight Out is a brand new web3 fitness application and gym chain that rewards its users for working out, completing challenges, and competing within a first-of-its-kind fitness metaverse.
While existing M2E applications such as STEPN only track steps and require expensive non-fungible token (NFT) buy-ins to take part, Fight Out takes a more holistic approach to tracking and rewarding its users for their exercise and activity, and doesn't require any expensive buy-ins to take part.
Fight Out is currently conducting a presale of the FGHT token that will power its web3 ecosystem and has already raised a whopping nearly $4.5 million. The token is scheduled to list across centralized exchanges in April at $0.033 per token. Investors should move quickly as if they secure tokens now, they could be sat on paper gains of nearly 50% by the time the crypto token lists on exchanges at the start of Q2.
Gains could be even higher if investors make use of Fight Out's generous bonus scheme, which is offering a bonus of up to 67% depending on how much FGHT an investor buys and how long they choose to vest it for. Also, note that Fight Out will soon conduct a massive $250,000 giveaway.
C+Charge (CCHG) – Presale Enters Stage 2
C+Charge is currently building a blockchain-based Peer-to-Peer (P2P) payment system for EV charging stations that will allow the drivers of electric vehicles (EVs) to earn carbon credits. C+Charge aims to boost the role of carbon credits as a key incentive for the adoption of EVs. At present, large manufacturers of EVs, like Tesla, earn millions from selling carbon credits to polluters.
C+Charge wants to democratize the carbon credit market by allowing more of these rewards to find themselves in the hands of the EV owners rather than just the big businesses. C+Charge has just started its pre-sale of the CCHG token that its platform will use to pay at EV charging stations. Tokens are currently selling for $0.016 each, though by the end of the presale, this will have risen by 70%.
Investors interested in getting in early on a promising environmentally friendly cryptocurrency project should move fast, with the project having already raised over $1.3 million and the presale having already entered its second stage.
Investors should note that the remaining tokens could be scooped up quickly.
A crypto whale recently scooped up over $99,000 worth of CCHG in one transaction, as can be verified here on BscScan. Investors should also be aware that C+Charge is conducting a generous $50,000 giveaway.
RobotEra (TARO) – Presale Price Rising Soon
Decentralized, crypto-based metaverse "games" are likely to form a key part of the future crypto/gaming space as technological trends push us ever more into the digital space. RobotEra, a soon-to-be-launched robot/space-themed gaming metaverse that plans to incorporate a mixture of play-to-earn and player-versus-player games within its interactive world, could be a great bet, with the platform scheduled to launch in 2023.
Ahead of its launch, RobotEra is conducting a presale of the TARO token that will be used as an in-game currency. In the few weeks since its launch, RobotEra raised over $920,000.
Tokens are currently being sold for $0.02, but that price will soon rise to $0.025, so interested investors should get in quickly. RobotEra also plans to begin sales of NFT robots that players can use within its metaverse soon. Investors who have already bagged themselves some TARO should stay tuned.
---