Which Crypto Exchange Has the Best Service in Canada?
The text below is an advertorial article that was not written by Cryptonews.com journalists.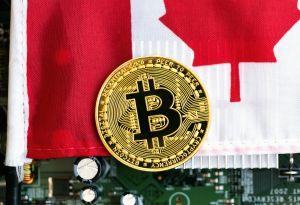 One way to distinguish between cryptocurrency exchanges is by evaluating their customer service. There are countless ways to invest in cryptocurrencies these days. While this is an exciting time to be a crypto-investor, sometimes the choices can be overwhelming. Or maybe you are a veteran trader but are interested in getting more out of your investments.
Whatever kind of trader you are, we have reviewed five cryptocurrency exchanges that operate in Canada and accept CAD. All of these exchanges have excellent customer support for whatever kind of trader you are.
The exchanges reviewed for their customer support are:
CoinSmart
Bitbuy
Shakepay
Kraken
SatsStreet
CoinSmart, Bitbuy, and Shakepay offer great services for both beginner and more seasoned traders. While Kraken and SatsStreet have more specific services that might appeal to advanced traders, as well as those who are moving high volumes of cryptocurrency exclusively.
CoinSmart
CoinSmart has excellent services for both the beginner and advanced trader. You can open an account and start trading quickly, with a minimum balance of $100. And for those who are looking to move larger volumes, CoinSmart offers it Premium Traders services. Because CoinSmart is Canadian, purchases and withdrawals are incredibly easy, as you can use Interac E-transfers for faster transactions.
The Advanced Trade feature is excellent for experienced investors. This feature allows investors to use limit orders, stop loss, and real-time charting. So, users can make customized orders with an order book functionality.
CoinSmart has 24/7 omnichannel support to answer your questions. And users can reach a SmartRep via email, phone call, or live chat.
Bitbuy.ca
Bitbuy makes it here because they are easy to use and offer excellent customer support. It is even possible to speak to a real person if you so wish. Like CoinSmart, they also offer an easy-to-use interface with both 'Express Trade' which is for one-click buy and sell orders for beginner users who want to acquire digital currency simply and quickly. You can also use 'Pro Trade,' which has more services and order types and also offers access to a live order book.
Shakepay
Shakepay is a Montreal based, no fee exchange. With Shakepay you are not getting any bells and whistles, just straight buy and sell transactions. Their goal is to make cryptocurrency accessible to all levels of users. This makes them a good exchange for beginner traders and those investing smaller amounts.
They avoid charging fees because they sell cryptocurrency directly to customers. When you buy cryptocurrency on Shakepay, the exchange sells you the coins themselves. Likewise, they also buy the cryptocurrency directly from their users when selling. That means that Shakepay sets the price of their currencies themselves, based on their own purchase price.
Kraken
The reason that Kraken makes the list is not that it is particularly user friendly. Nor do they accept Interac e-transfers. However, the service is here because they have a large global reach and offer a high trading volume. As such, they offer excellent support and products specifically for the more advanced trader. They also offer margin trading as well as other nuanced trading features, which is what makes Kraken an excellent choice for experienced traders.
Kraken's services are available to residents of the US, Canada, Japan, and many European nations. They do not accept Interac or PayPal. Instead, you must fund your account with wire transfers. They were the first to pioneer verifiable cryptographic proof of reserves audit system. So, while there are many bells as whistles offered, they are not necessary for new traders.
SatsStreet
SatsStreet has built an exchange with multiple tiers of services and products in order to cater to a specific clientele demographic. They are a Toronto based company with an eye for their customers. They have two basic kinds of accounts: personal and business. They are particularly focused on partnering with businesses, and therefore have many propriety fees and programs. Since 2015, Satstreet has worked with several large private and public companies in Canada, specializing in blockchain technology and digital assets. However, they also offer personal accounts, as well as 24/7 support.
---