What's better than customer loyalty? Community loyalty.
Disclaimer: The text below is a press release that is not part of Cryptonews.com editorial content.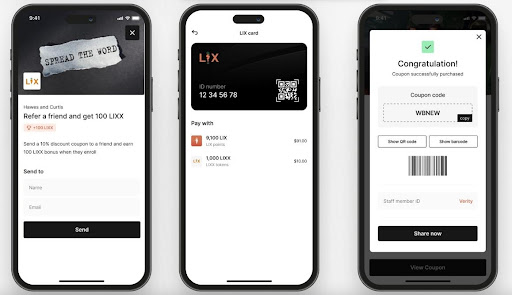 Lots of businesses know how to win loyal customers. But relatively few know how to build something significantly more valuable — loyal communities.
A loyal customer is more likely to see their relationship with you as transactional, and by nature, interact with you as an individual buyer. In contrast, a loyal community is comprised of people who have an emotional connection to what you do. And crucially, they act together — mutually influencing engagement and conversations around your brand.
If you want to grow a dedicated community, you need the right kind of loyalty program. The problem is, most traditional loyalty programs aren't up to the task — typically because they don't reward individual behaviour or engage customers beyond transactional relationships.
But there's a new approach to loyalty that can help you build a strong brand community, based on blockchain technology. It's an approach that lets you offer customers exciting rewards that can be shared, traded, and redeemed with friends and other brands — all in a large, social ecosystem.
Before explaining how that works, let's look at what it takes to create a successful brand community — and why traditional loyalty programs often fall short.
Brand communities feel exclusive
To grow a loyal community, exclusivity matters. You need to make members feel like they're part of something special — and non-members feel like they're missing out. A community like this grows when your brand's loyalty rewards, experiences and events feel desirable and scarce — not just something that your competitors could easily replicate.
But a lot of traditional loyalty programs fail here, because they often look and feel the same, so there's nothing distinct enough for your customers to desire and want to be part of.
Brand communities are built on emotion Emotional relationships are at the heart of a loyal community, and its members feel invested in your brand. That might be because they identify with your story or your purpose, or because you interact and reward them in a way that's tailored to their particular preferences and behaviours.
But traditional loyalty programs make it hard to create emotional connections, largely because they're inflexible and transactional by nature. Customers don't get a say in how the program works or how they're rewarded, and as a consequence, the brand relationship can feel distant and distinctly one-way.
Brands communities create a sense of belonging
By definition, a loyal community grows through a sense of shared identity and purpose. And brands can nurture that feeling by rewarding customers for community acts (i.e., interacting with other loyalty members), rather than just individual acts (i.e., making purchases).
Of course, most traditional loyalty programs aren't designed this way. They engage with customers on a 1-2-1 basis, and reward them as individuals, too. Suffice to say, this isn't an effective way to grow a community that feels connected to each other and your brand.
How brands are building communities by rethinking loyalty
If traditional loyalty programs aren't designed for building brand communities, what's the answer? One way is by totally rethinking how customers are incentivised and rewarded with a new kind of loyalty program. Which is where blockchain technology comes in.
One company leading the way is Libra Incentix. Their LIX platform connects brands and consumers using blockchain technology, and customers can collect digital tokens (instead of points) that can be shared, swapped, or redeemed — either with friends or multiple loyalty systems from partner brands.
In Dubai, a group of build-to-rent property developers are using LIX to increase the exclusivity and attractiveness of their tenant communities. Their goal is to create a loyalty program that rewards tenants for social activity, such as joining and engaging with the community, using the amenities, and referring friends.
Growing a community in this way isn't limited to how you reward customers, but also the types of rewards you offer. For instance, a fashion retailer could reward customers with access to exclusive product launches, VIP experiences, or digital tokens that can be exchanged with other loyalty members.
More exciting incentives, more interaction between your customers, more social engagement with your brand. That's what it takes to turn customer loyalty into community loyalty, and creating a reward system with blockchain at its heart is a good place to start.
---