What Will November Rain Bring for Bitcoin This Year?
Disclosure: Crypto is a high-risk asset class. This article is provided for informational purposes and does not constitute investment advice. By using this website, you agree to our terms and conditions. We may utilise affiliate links within our content, and receive commission.
As November is approaching and Bitcoin price is stuck in a crucial range, the cryptoverse is increasingly debating what will the next month bring this time.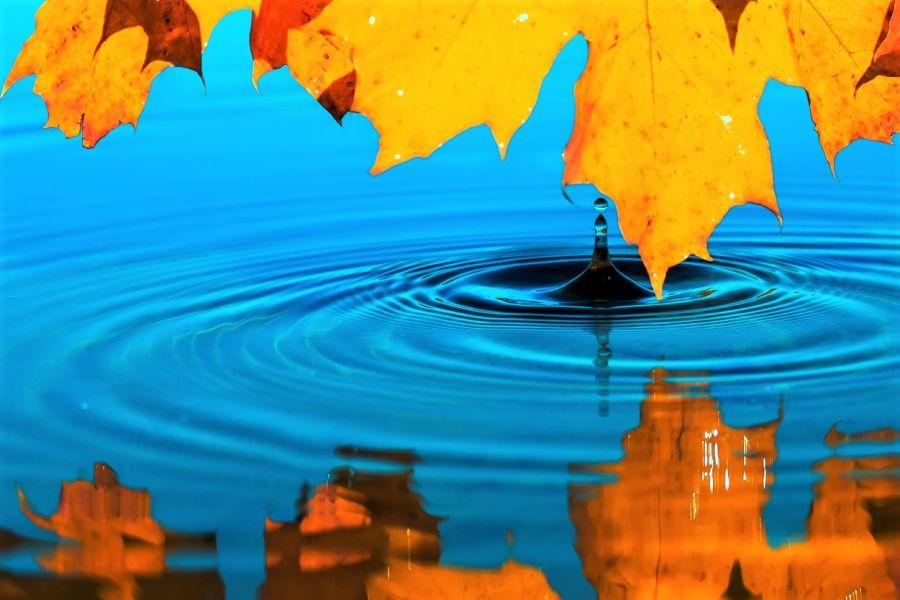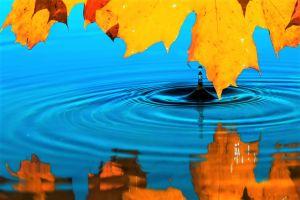 Tom Lee, Wall Street market analyst and Bitcoin bull, remains convinced that Bitcoin could still surpass USD 20,000 – even in spite of the year-long bear market. In an interview with Heidi "BlockchainChick," a crypto influencer, he said that "people are too bearish" and that there is still time for his prediction to come true.
The head of Fundstrat Global Advisors, a market analyst company, explained: "What happens is, people get bearish because it makes sense. I mean, market's been terrible and we're below 200-day [moving average] and we [at Fundstrat] published a report this week that pointed out to our clients that when Bitcoin is under its 200-day, it only goes up 50% of the time in the next six months. But when it's above its 200-day, it is up 80% of the time, so the trend implied by the 200-day is obviously very important."
He still stands by his USD 20,000 prophecy: according to Fundstrat's research, by year's end, the break-even cost of mining bitcoin will rise to USD 8,000 – USD 9,000. According to the analyst, bitcoin often trades at over two times its break-even – and sometimes even three to four times the number – so Lee doesn't consider his price prediction all that bullish in the first place.
However, there is still a big question in the air: what's the bottom? "Until people are convinced that there's a bottom, like there are a chicken and an egg, you can't motivate people until the [bottoming] event happens," he adds.
A recent informal poll by Fundstrat indicated that the usually very cautious Wall Street investors are now overwhelmingly calling a bottom in the bitcoin market. Twitter users, however, are still skeptical, with a majority saying bitcoin still has room to fall.
Meanwhile, Lee is not the only one who believes the end of the year could bring respite from the market red. The cryptocurrency community on Reddit, a social network site, had one user reappropriate a quote from Benjamin Franklin: "In this world nothing can be said to be certain, except death and taxes," and u/ideaDash adds, "Crypto November." There are those who believe that Bakkt could turn the market bullish, while others maintain that Novembers in previous years constitute no guarantee for a bull run.
The community forgets a single truth, however, spoken in 1991 by Guns N' Roses: "Nothin' lasts forever / And we both know hearts can change / And it's hard to hold a candle / In the cold November rain." Maybe Axl didn't originally mean a crypto candle, but possibly he's revised his opinion by now.
____
Bitcoin price charts: October-December in 2013-2017:
2017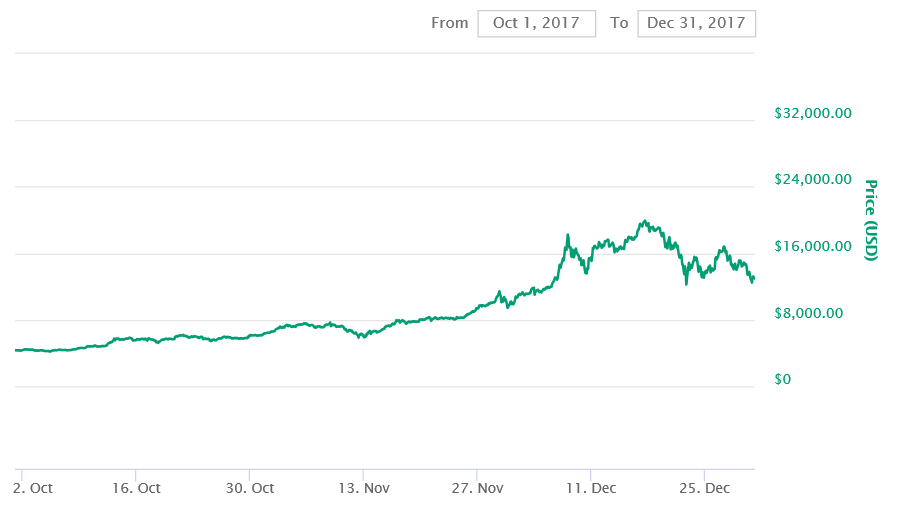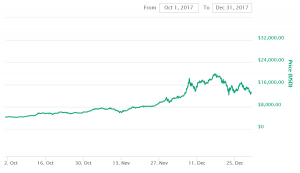 ___
2016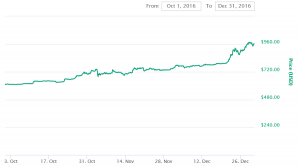 ___
2015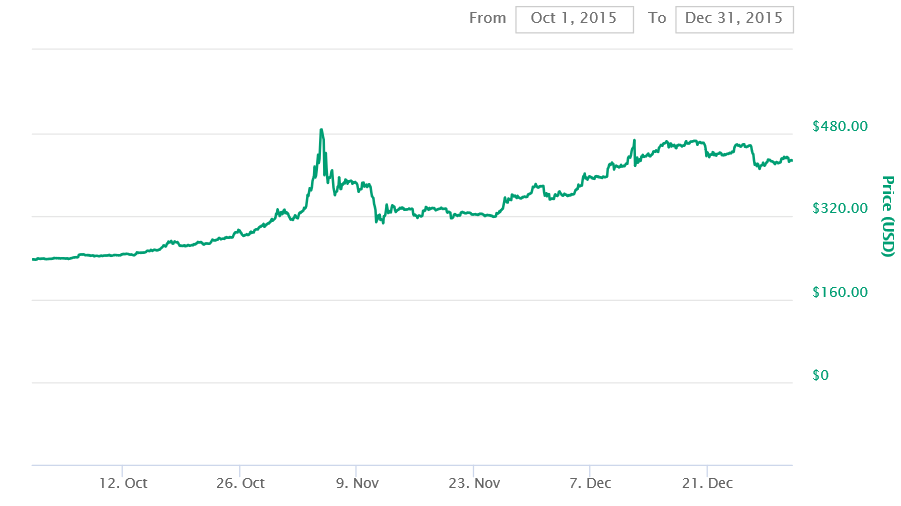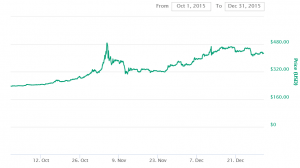 ___
2014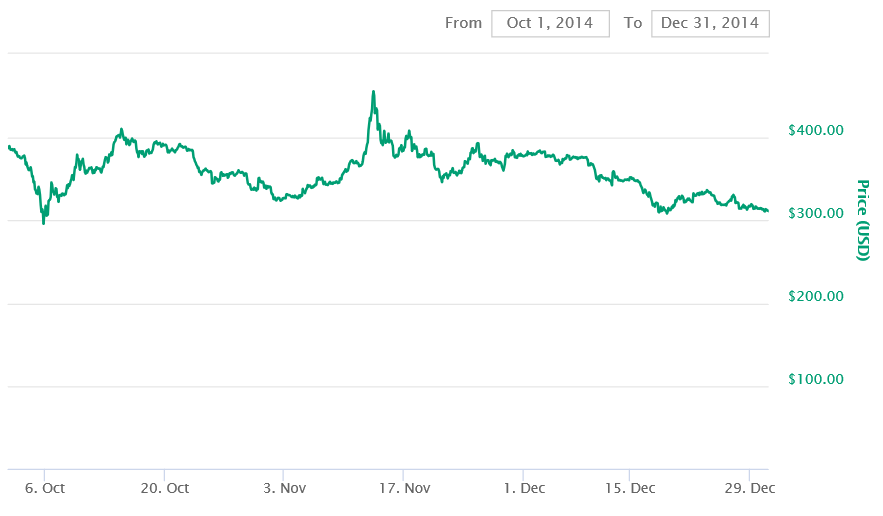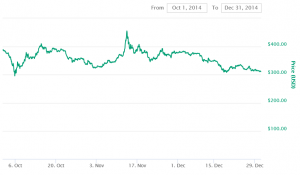 ___
2013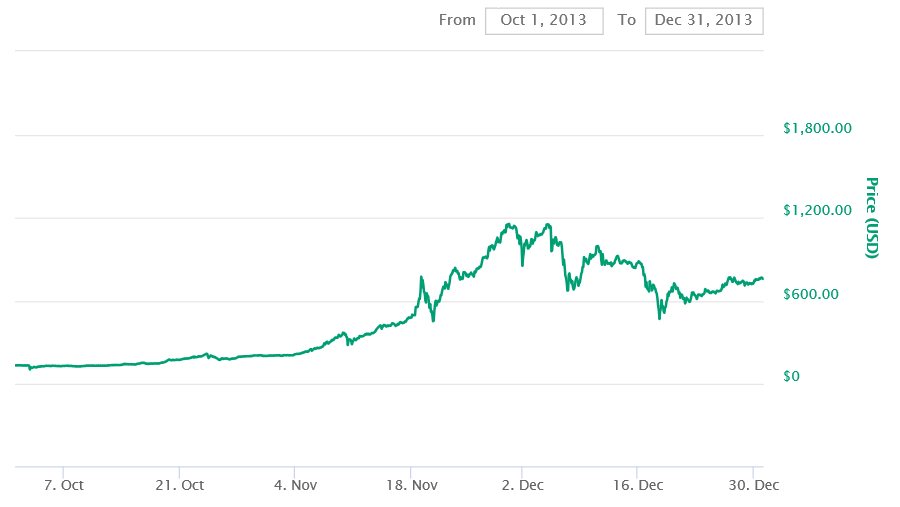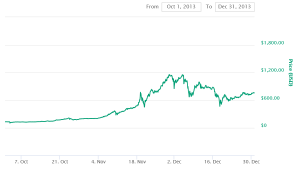 ___
Source: coinmarketcap.com
---