What USD 17,000? Bitcoin Just Smashed USD 18,000
Bitcoin (BTC) rally keeps accelerating as the price jumped from USD 17,000 to USD 18,000 in less than a day.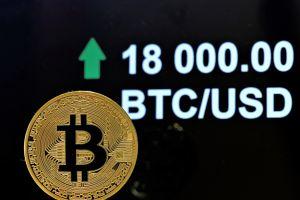 The most popular cryptocurrency briefly touched USD 18,020 on 04:00 UTC before correcting lower and then rallying again. At the time of writing (04:24 UTC), BTC trades at USD 18,184 and is up by 9% in a day and 18% in a week. The price rallied by 54% in a month and 114% in a year.
The last time BTC was above the USD 18,000 level is December 2017.
BTC needs to move up by almost 11% to reach its all-time high of USD 20,000.
BTC price chart: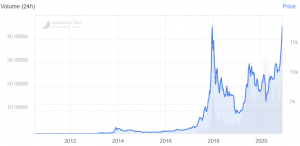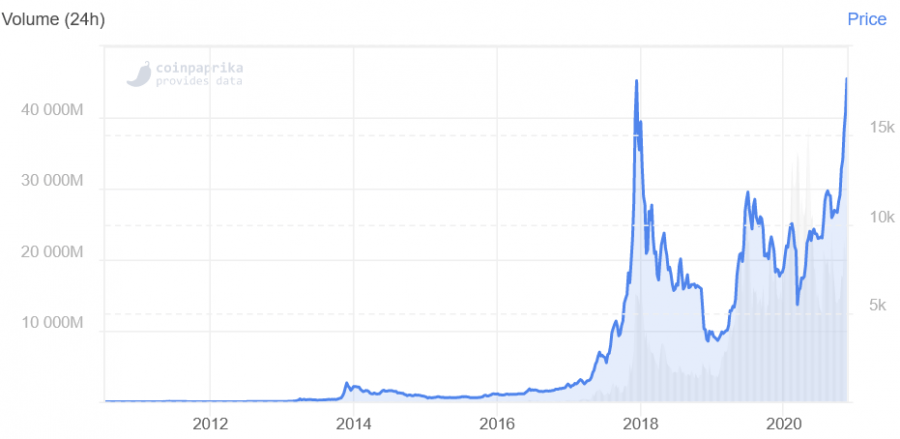 Meanwhile, other coins from the top 10 by market capitalization are also in green. Etherereum (ETH) is up by 6% to USD 493, chainlink (LINK) rallied by almost 11%, while other coins advanced by 2%-6%.
Learn more: Bitcoin Reclaims USD 18K, Altcoins Correct Lower
"Although hard to predict, the potential for the price of Bitcoin to keep moving upwards is evident, we could well see it imminently top the USD 20,00 mark it reached a few years ago," Antoni Trenchev, Co-Founder and Managing Partner of major crypto lender Nexo (NEXO), said in an emailed comment.
According to him, a few recent events have undoubtedly had an impact: institutional investment by the likes of MicroStrategy and Square, PayPal actively shilling crypto, and the Bitcoin halving in May, among others.
"It is also worth pointing out that Bitcoin's success is not temporary: the one-year HODL wave, which reveals how many investors hold BTC for over a year, is at an all-time high. What makes this story all the more fulfilling is the positive spillover we are witnessing into other areas of the crypto market, such as DeFi," Trenchev added.


Meanwhile, Catherine Coley, CEO of Binance.US, told Bloomberg that spot buyers are driving BTC back to the hype-fueled 2017 highs:
Also, Peter Kinsella, global head of FX strategy at Union Bancaire Privee, sees BTC grinding higher from current levels:
___
Learn more: Bitcoin Rallies Above USD 17,000, Ray Dalio In Doubt
___
Other reactions:
---