What if Cardano Made Movies? Flickto to Hold a Public Sale on KICK.IO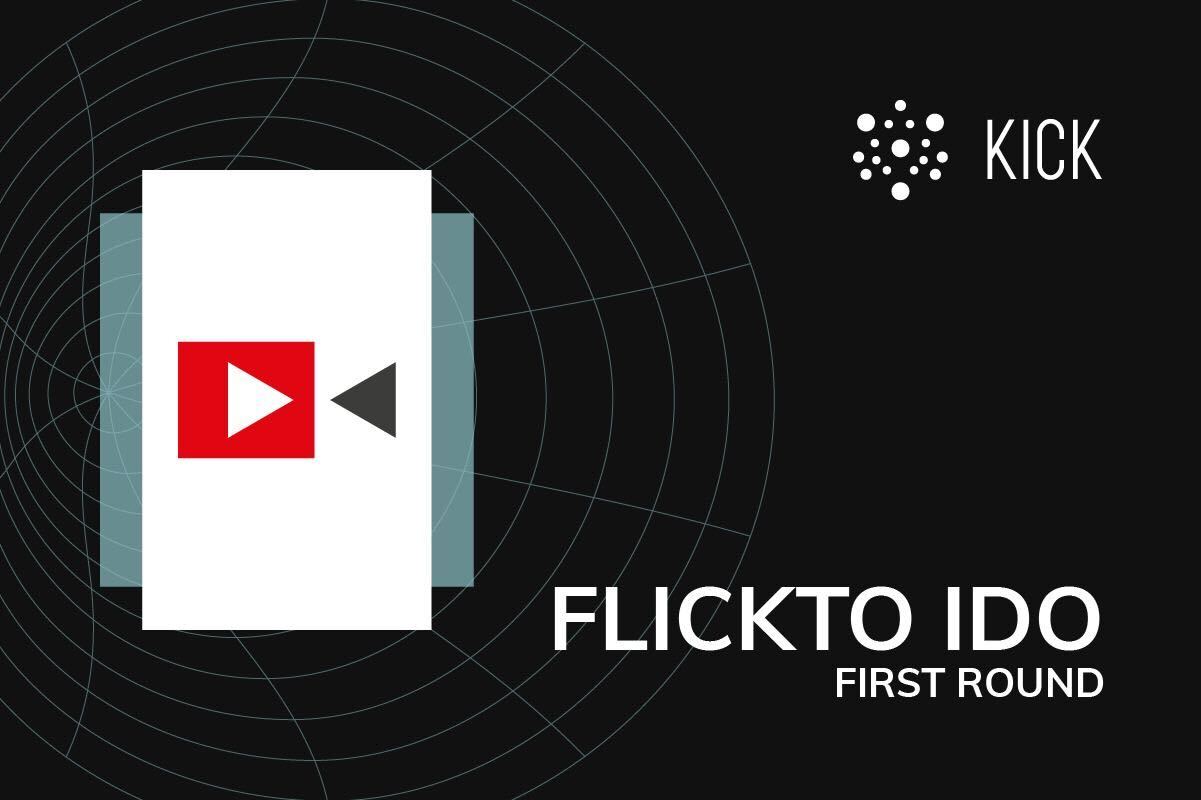 Disclaimer: The text below is a press release that was not written by Cryptonews.com.
For too long we have allowed large media conglomerates to define what movies and TV shows we are to watch, what we are to spend our money on, and what content we are to appreciate. While the current status quo is designed to promote monotonous plots with repetitive 'fall-rise-fall' arcs, the real creative talent is often left unseen, starved of funding.
That's why we are thrilled to be hosting Flickto's (FLICK) public sale on the KICK.IO launchpad. Flickto is a Cardano-powered community media launchpad, designed to bring about a lasting change in the way media projects are funded. Flickto promises to level the playing field for all, taking power away from media conglomerates and giving it to promising artists directly.
Flickto has an ambitious vision: to empower content creators to release the next generation of content. By providing direct project funding, Flickto will redefine the ways in which the public can influence the production of content, as well as benefit financially from sponsoring successful hits. Flickto's community will fund innovative Films, TV, and streaming shows that are currently deprived of funding. FLICK token holders will be able to earn more FLICK by voting on projects, staking, and will receive a portion of the proceeds from the successful media projects, while assuming no risks from the box office flops. FLICK will also be fully tradable on the open market, with NFT airdrops and Initial Stake Pool Offering providing the community with additional ways to earn FLICK.

Website | Twitter | Telegram | Discord| Reddit | Facebook
Public sale on KICK.IO
Flickto's public sale will kick off on December 27, 12:00 UTC and will run until December 30, 12:00 UTC. We know that there is excitement for this release across the $Kick, Flickto and VyFi communities. Be sure not to miss the window if Flickto is a project you'd like to support.
Note, the tokens will be locked until 01 June 2022, vesting in full that day.
Ticker: FLICK
Price: $0.009 USD
KYC: Yes
IEO Start date: 2021-12-27 12:00 UTC
IEO End date: 2021-12-30 12:00 UTC
Total token supply: 5,000,000,000 (5bn) FLICK
Available for sale: 330,000,000 (330m) FLICK
Hard cap: $2,970,000 USD
Payment option: ADA
About KICK.IO
KICK.IO is a Cardano-based fundraising platform and project accelerator, designed to provide transparent, efficient, and fully decentralized crowdfunding services. KICK.IO is set to mature into a cornerstone of the new Cardano-dominated DeFi landscape, becoming the place where Cardano's extensive community can come together to fund projects characterized by the immense potential for future success.
Our next-generation decentralized launchpad will be built according to the best DeFi industry practices, ensuring real-time settlement, top-notch security, interoperability, true decentralization, zero counterparty risk, while also being fully scalable to meet the needs of institutional investors. Unlike our competitors, we offer full support of Cardano native tokens and a suite of advanced DeFi tools that upcoming projects need to thrive and prosper.
Twitter | Telegram | Medium | Website
---