What Can You Buy with Ethereum? 9 Best Things to Spend ETH on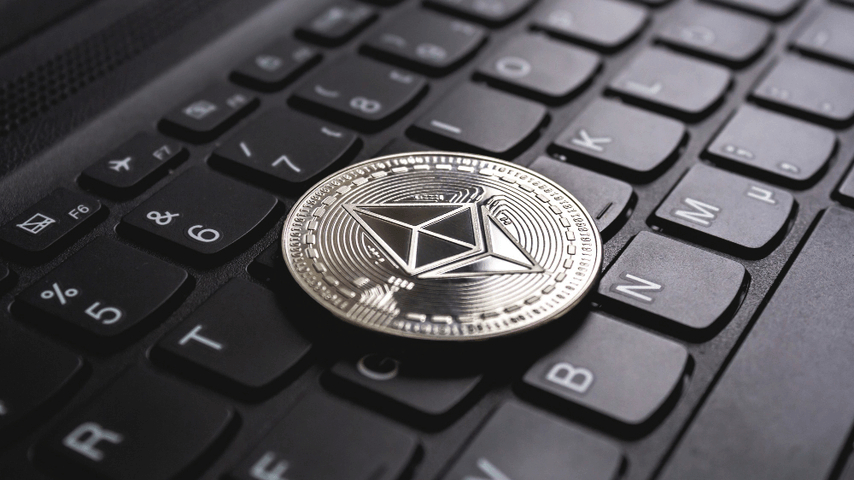 Disclaimer: The Industry Talk section features insights by crypto industry players and is not a part of the editorial content of Cryptonews.com.
Ethereum is emerging as a popular payment method across online merchants. This leads us to the question - what can you buy with Ethereum?
In this guide, we discuss how to spend Ethereum and the top nine things to buy with this leading cryptocurrency.
Top 9 Things to Buy with Ethereum
Here are some of the best things to buy with Ethereum right now:
Luxury Cars
Presale Cryptocurrencies
Luxury Watches
Clothing and Accessories
Property
Gaming Consoles
Electronic Gadgets
Artwork
Crypto Mining Equipment
All of the above items can be purchased on Crypto Emporium, one of the most popular online retailers for shopping with Ethereum.
How to Spend Ethereum - The Best Things to Buy With Cryptocurrency
The use cases for Ethereum are continually expanding. Not only can crypto holders trade their Ethereum tokens but also buy products and services.
In this section, we take a closer look at what you can buy with Ethereum in 2023.
1. Luxury Cars
The global luxury car market is projected to reach $1.03 trillion by 2031. This increasing demand for luxury collectible cars has encouraged many automobile dealers to accept Ethereum payments. Today, it's possible to buy everything from budget cars to supercars with Ethereum.
Moreover, customers are not required to find a local dealer to buy cars with Bitcoin, Ethereum, and other digital assets. Instead, online platforms like Crypto Emporium make the process simple. This eCommerce platform lists cars from 45 leading brands.
This covers a wide range of luxury and high-performance car brands, including Lamborghini, Tesla, Ferrari, Porsche, BMW, Citroen, Dacia, Toyota, and Ford. In other words, there is something for all budgets and preferences.
For example, we found the highly sought-out supercar, Bugatti Centodieci, listed for $13 million. Cost-effective models, such as the Dacia Sandero and Ford Focus, are also available for less than $25,000. On top of new models, Crypto Emporium also features a great collection of classic vintage cars.
Moreover, Crypto Emporium will handle all the paperwork associated with the car purchase. The platform will also ship the car directly to the customer's doorstep. Altogether, Crypto Emporium offers buyers a convenient and hassle-free experience when buying cars with Ethereum.
2. Presale Cryptocurrencies
One of the most significant use cases of Ethereum is to buy other digital assets. However, this doesn't mean ETH holders must engage in trading. Rather, those who prefer a long-term investment strategy can consider crypto presales.
By investing in presales, investors get early access to new cryptocurrency projects before they are launched on public exchanges. This means investors can get new digital tokens at a lower price and potentially reap high returns.
Below, we discuss the two best crypto presales to invest in right now.
Love Hate Inu - Innovate Blockchain-Based Voting Platform
Love Hate Inu is a new crypto project that allows users to vote on polls. It employs a vote-to-earn mechanism to reward voters for their contributions. In other words, users can generate revenue by simply sharing their opinions on social topics.
The Love Hate Inu platform is built on the Ethereum network. Its crypto-based infrastructure ensures that all poll entries are recorded on the blockchain - facilitating increased transparency and security. This way, Love Hate Inu will capitalize on the growth of the online software survey market.
Love Hate Inu has also launched a native digital token, LHINU. Investors can use LHINU tokens to create polls on Love Hate Inu. LHINU will also serve as the reward currency for voters. Moreover, users are required to stake LHINU tokens to obtain voting rights on the platform.
In fact, the amount of LHINU tokens will determine the user's voting power. The Love Hate Inu presale was launched on March 7, 2023, and has already raised over $4.5 million. Currently, investors can buy Love Hate Inu tokens for $0.000115. The price will increase to $0.000145 once LHINU is listed on an exchange.
DeeLance - Decentralized Recruiting Platform With Metaverse Integration
DeeLance is another presale project that has taken the crypto world by storm. DeeLance is building a new decentralized platform connecting clients and freelancers. Crucially, this platform runs on blockchain technology and charges low fees to workers and employers.
For instance, platforms such as Upwork and Fiverr charge up to 20% in freelancing fees. On the other hand, freelancers on DeeLance will only pay 10% of the contract value. Deelance is also much cheaper for clients, especially when compared to Upwork and Fiverr.
Moreover, the platform allows freelancers to submit work as NFTs. This way, freelancers can transfer ownership of the work. Moreover, freelancer payments are processed in DLANCE, the platform's utility token. DLANCE tokens can also be used to rent office spaces in the DeeLance metaverse, purchase virtual land, or create advertising spaces.
DLANCE tokens are now available via presale, offering early investors a significant discount. Currently, investors can buy DLANCE tokens for $0.025, and the price will increase in the upcoming stages. This ensures that early investors can lock in an immediate upside.
3. Luxury Watches
Many collectors consider investing in luxury watches with cryptocurrencies a smart financial move. This is because some timepieces can appreciate in value over time, making them a worthy addition to any investment portfolio.
Crypto Emporium offers an extensive range of luxury watches for crypto holders to choose from. The collections are from 17 brands, including Rolex, Audemars Piguet, Hublot, TAG Heuer, and Cartier.
Customers can find rare, in-demand models like the Rolex Daytona Rainbow Pave Factory and the Richard Mille 11-03 Rose Titanium Chronograph. There is also a wide range of Patek Phillip models accessible to Ethereum holders. The price range varies depending on the brand.
For instance, we found a Citizen Eco-Drive Chandler available for just $240. On the other hand, the Richard Mille RM-011 FM 'Felipe Massa' Asia Exclusive 50 Limited is listed for $611,800.
4. Clothing and Accessories
The fashion industry is also embracing cryptocurrencies. Luxury brands such as Gucci and PacSun have started accepting Ethereum payments. That said, those looking for multiple fashion brands under one roof might consider Crypto Emporium
Crypto Emporium sports an impressive selection of clothing and accessories for men and women. This includes activewear, t-shirts, shorts, jackets, dressers, and more. We also found that there are both high-end brands and budget options.
For instance, shoppers can choose between a Burberry Leather Trimmed Hooded Coat at $7,864, or a simple pair of black leggings available for just $20. Customers will also find many choices in the accessories department and a dedicated section for women's jewelry.
The top brands featured on Crypto Emporium include Alexander McQueen, Balmain, Fendi, Gucci, Versace, Burberry, and Prada. There is also a range of apparel inspired by cryptocurrencies. This includes a Bitcoin Logo Trucker Hat and a DOGE Astronaut Sweatshirt.
5. Property
Those wondering what can you buy with Ethereum can now invest in the global real estate market. Once again, Crypto Emporium stands out in this regard. Whether buyers are searching for houses, apartments, or commercial spaces, Crypto Emporium has everything. We even found an entire private island in the Philippines available for $3.95 million.
Crypto Emporium features property listings from 40 different countries. This spans locations in North America, Europe, Asia, the Middle East, Oceania, South America, and Africa. A 10-bedroom manor in Girona, Spain, is listed at $2.7 million, whereas a 1-bedroom villa in Gili Meno, Bali, is available for $70,000.
The platform also has a dedicated international team to arrange all the legal support required to handle the paperwork. This makes it easier for buyers to navigate different countries' property and tax laws - all from the comforts of home.
6. Gaming Consoles
When exploring what can you buy with Ethereum, we also came across platforms that sell gaming consoles. As such, gaming consoles such as PlayStation, Xbox, and Nintendo Switch are in high demand with crypto holders. And Crypto Emporium offers access to all top models at competitive prices.
For instance, the PlayStation 5 is on offer with a 9% discount, at $1,139. The Microsoft Xbox Series X is also available at $877. Customers can also buy gaming laptops, accessories, and individual games.
7. Electronic Gadgets
Those wondering what you can buy with Ethereum will be pleased to find electronic gadgets on this list. There are platforms like Crypto Emporium that make the buying process simple and efficient.
To buy gadgets with Ethereum, simply head over to Crypto Emporium and navigate to the 'Electronics' section. Here, shoppers will find multiple categories of gadgets, such as laptops, smartphones, speakers, monitors, drones, printers, and more. There are numerous products available under each category.
For instance, Crypto Emporium has monitors and laptops from Apple, Microsoft, Dell, HP, and LG, among others. The mobile phone section features models starting from $240. There are also high-end mobile phones, such as the Samsung Galaxy Z Fold 2, available for $2,086.
Customers can also browse accessories such as USB cables, cases, chargers, and more. To make things easier, shoppers can filter and sort the selection based on various parameters.- such as brand and price.
8. Artwork
The global artwork market continues to boom, generating nearly $68 million in 2022. In fact, many art connoisseurs use their cryptocurrency holdings to invest in new collections. Those wondering how to spend Ethereum to buy artwork can head over to Crypto Emporium.
This platform features a huge selection of artwork from contemporary artists. This includes paintings, photographs, drawings, sculptures, and prints. The collection also has a wide price range to suit all budgets.
For instance, the 'Dogecoin Figurine - Swole Doge To The Moon Wooden Model' can be bought for just $60. A JonOne painting, hand signed by the artist, is also available for $18,015. Those without a budget might be interested in the Victor Vasarely Bianco 1987 artwork, listed at over $360,000.
9. Crypto Mining Equipment
Wondering how to spend Ethereum to mine cryptocurrencies? If so, it might be time to consider investing in crypto mining equipment. Crypto Emporium features a wide range of ASIC miners developed by Innosilicon and Goldshell.
For example, miners can purchase a Goldshell KD5 Kadena Miner With Power Supply for $20,000 or 15.46 ETH. This is one of the most advanced ASIC miners available today. GPU mining tools are also available, such as GeForce RTX 3080 Graphics Card and the MSI GeForce GTX.
The Best Place to Spend Ethereum
Wondering what the best ways to spend Ethereum are in 2023? Numerous retailers and eCommerce sites take ETH payments. However, it can be challenging to find a credible platform that's trustworthy and transparent.
Based on our research on who accepts Ethereum, Crypto Emporium stands out as the top destination for shoppers. Launched in 2018, this marketplace ships to over 125 countries worldwide. The platform attracts users with an expansive product range and smooth user experience.
Crypto Emporium has a huge selection of luxury products, such as fashion and accessories. For instance, users can find brands such as Burberry, Balenciaga, Alexander McQueen, and Gucci on this platform. As we noted above, Crypto Emporium also allows users to buy watches with Bitcoin, Ethereum, and other cryptocurrencies.
Crypto Emporium is also one of the best platforms selling real estate for cryptocurrencies. This includes properties throughout North America, Europe, Asia, Australia, and more. The platform also lists new and used classic and luxury cars.
And crucially, Crypto Emporium also handles the delivery of products. Customers simply need to choose the products they wish to purchase and head to the checkout page. Before making the payment, the platform will clearly display the shipping costs and service fees (typically 0.87%) associated with the order.
Not only that, Crypto Emporium accepts payments in a wide range of cryptocurrencies in addition to Ethereum. This includes Bitcoin and other best altcoins such as Dogecoin, Litecoin, USDT, and others. Additionally, Crypto Emporium also has a unique rewards program.
It offers shoppers 4% cash back on purchases in its native cryptocurrency, Emporium Cash. The reward tokens can be converted into crypto after 30 days. Moreover, the platform enables shoppers to earn commissions by sharing their unique referral links with others.
Crypto Emporium's 24/7 support adds to the overall shopping experience. The platform offers live chat, email, and call-back options to reach customer support. With its sizable product range, top-rated rewards program, and excellent customer support, Crypto Emporium is unquestionably one of the top online stores that accept Ethereum in 2023.
Check out our full Crypto Emporium review to learn more about this platform.
Advantages of Buying Things With Ethereum
Ethereum remains one of the best cryptos to buy. And its growing adoption has also encouraged many merchants to accept ETH as payment.
There are many benefits to spending Ethereum online, which we discuss below.
Global Currency
Ethereum is a cryptocurrency, which means that it can be used to make purchases from anywhere in the world. This is particularly useful for shopping, allowing people to buy products from other countries.
In fact, financial experts speculate that the popularity of blockchain payments could threaten SWIFT.
After all, blockchain networks don't rely on third parties to process transactions. This means cryptocurrencies like Ethereum promote an efficient and decentralized borderless payment system.
Speedy Transactions
Using Ethereum also has a significant advantage over fiat money, as transactions can be processed within minutes. In fact, 'the Merge' has brought down the transaction time of Ethereum to just seconds.
This is much faster than the hours or even days fiat transactions can take to settle. Moreover, the timescales for fiat payments can be even slower when it comes to international transactions, making ETH a much more efficient alternative.
High Security
Compared to other payment methods, cryptocurrencies like Ethereum also offer greater security. Fiat payments require personal information, such as credit card details, which can put buyers at risk.
From retailers' perspective, issues like chargebacks can occur, allowing payments to be revoked after products have been delivered.
In contrast, cryptocurrencies eliminate these concerns by making payments irreversible and not requiring personal identification for transactions.
Is it Safe to Buy Things With Ethereum?
Making payments with Ethereum is highly secure because transactions are handled directly from one wallet to another. In other words, retailers and online stores don't have access to the private keys of the buyer's wallet. Instead, buyers are in full control of the transaction.
That being said, when considering how to spend Ethereum safely, crypto investors should do their due diligence. This is because not all platforms that accept Ethereum are reputable. Therefore, when considering where you can spend Ethereum, ensure the platform is credible.
In contrast, Crypto Emporium has been in business since 2018 and has served hundreds of thousands of customers. This is why Crypto Emporium ranks as the best place to spend Ethereum online.
Conclusion
To summarize, we have explored what can you buy with Ethereum in 2023. Regarding retailers, Crypto Emporium is the preferable option when shopping with ETH.
This online store offers a huge range of goods, such as clothing, mobile phones, luxury watches, TVs, and even real estate.
Additionally, shoppers can claim 4% cashback on all purchases. We also like that Crypto Emporium has been in business since 2018 - so it has expertise in dealing with ETH purchases.

FAQs
What can I use my ETH for?
Ethereum can be used to buy thousands of items on Crypto Emporium - including watches, smartphones, TVs, and cars.
What can I buy with Ethereum?
When exploring what you can buy with Ethereum, consider Crypto Emporium's range of electronics, designer clothing, luxury watches, cars, and more.
Where to spend Ethereum?
The best place to spend Ethereum is Crypto Emporium, a popular eCommerce platform that offers a vast selection of quality products and services.
Can I use Ethereum to buy things?
Yes, Ethereum can be used to buy products on Crypto Emporium, including artwork, smartphones, cameras, watches, designer bags, and more.
---