What Are the Flaws in Ethereum's Staking Model? Uncover Ethereum's Challenger for 2023
Disclaimer: The text below is a press release that is not part of Cryptonews.com editorial content.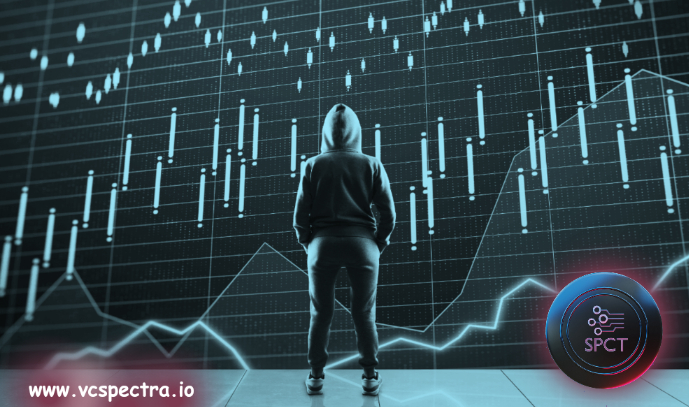 Unveiling the flaws lurking within Ethereum's (ETH) staking model reveals a captivating tale of potential roadblocks on its path to greatness.
While hailed as a breakthrough, the steep minimum requirement of 32 ETH shuts out smaller investors yearning to partake.
However, amidst Ethereum's imperfections, VC Spectra (SPCT) offers scalability, accessibility, and decentralization wrapped in a single blockchain package.
So, it's no surprise VC Spectra (SPCT) is positioned to surge by 900% upon its official launch.
ETH Staking Model Faces Scrutiny: Unveiling the Hidden Flaws Threatening Investor Confidence
Charles Hoskinson, a key figure behind the development of Ethereum (ETH) and co-creator of Cardano (ADA), has recently offered a critical analysis of Ethereum's staking mechanism.
Hoskinson's scrutiny of Ethereum's staking system is centered on the intricate procedures and potential safety issues, notably, the need to publicize related keys.
Conversely, he asserts that Cardano (ADA) offers a more inclusive and decentralized staking model that resonates strongly with the ethos of blockchain networks.
Within Ethereum's (ETH) protocol lies a concept known as "slashing," whereby validators risk losing their coins permanently if they engage in dishonest behavior.
The necessity to lock up ETH while participating in staking may pose a discouraging factor for individuals considering involvement.
Moreover, Ethereum's current state reveals that only about 11% of its ETH coins are staked, leading to growing apprehensions about the concentration of power in the network.
This situation stems from the financial hurdles and risks of the staking process.
Ethereum (ETH) plunged by 0.17% in the past week to $1,915.21.
With Ethereum's (ETH) trading volume down by 64.01%, experts suggest Ethereum (ETH) may witness a bearish sentiment in the coming weeks, reaching $1,907.41.
VC Spectra's Meteoric Rise Unlocks Lucrative Opportunities for Investors
As Ethereum (ETH) faces massive scrutiny over its controversial staking model, there's a new sheriff in town, offering investors optimized returns with its state-of-the-art technology.
VC Spectra (SPCT) is a decentralized hedge fund empowering financial growth by employing meticulous selection procedures to identify high-potential blockchain projects.
VC Spectra (SPCT) remains committed to accountability and sustainability, utilizing strict risk management principles to curate investment portfolios carefully.
Furthermore, VC Spectra (SPCT) leverages systematic and algorithmic trading techniques to execute profitable trading decisions.
Investors can enjoy the fruits of their labor, as VC Spectra (SPCT) incentivizes them with buybacks and quarterly dividends based on investment profits.
Token holders also enjoy voting rights and exclusive access to blockchain startups and pre-ICOs.
VC Spectra's native token, SPCT, adopts the BRC-20 standard and operates on the secure Bitcoin blockchain.
Through SPCT, users can engage in decentralized trading, streamlined asset management, and conveniently handle transaction expenses.
Notably, SPCT's deflationary model, characterized by a burn mechanism, systematically decreases the token supply, augmenting the intrinsic value and attractiveness of VC Spectra (SPCT).
The overwhelming response to VC Spectra (SPCT) public presale has led to the sale of a significant portion, precisely 62.05%, of its initial token supply of 125,000,000 SPCT.
Investors can acquire tokens at the current trading price of $0.008.
With the second presale stage approaching, a projected surge of 37.5% to $0.011 is on the horizon.
Analysts anticipate an extraordinary 10x surge, positioning VC Spectra (SPCT) to achieve its target price of $0.08 upon its official launch.
Step into a world of endless possibilities and incredible advantages by investing in VC Spectra (SPCT) as its remarkable ascent awaits.
Learn more about the VC Spectra presale here:
Presale: https://invest.vcspectra.io/login
Website: https://vcspectra.io
Telegram: https://t.me/VCSpectra
Twitter: https://twitter.com/spectravcfund

---