What is AMA in Crypto Telegram Group – ICOSpeaks
Disclosure: Crypto is a high-risk asset class. This article is provided for informational purposes and does not constitute investment advice. By using this website, you agree to our terms and conditions. We may utilise affiliate links within our content, and receive commission.
Disclaimer: The text below is an advertorial article that was not written by Cryptonews.com journalists.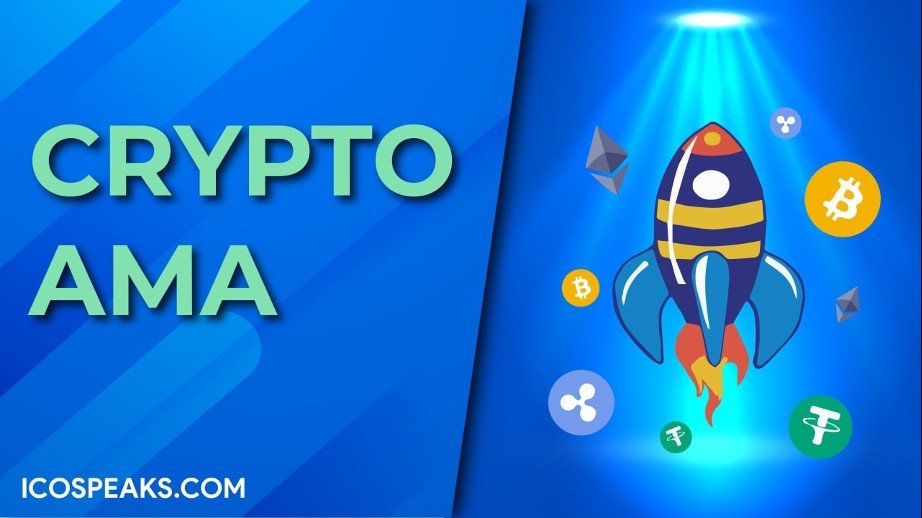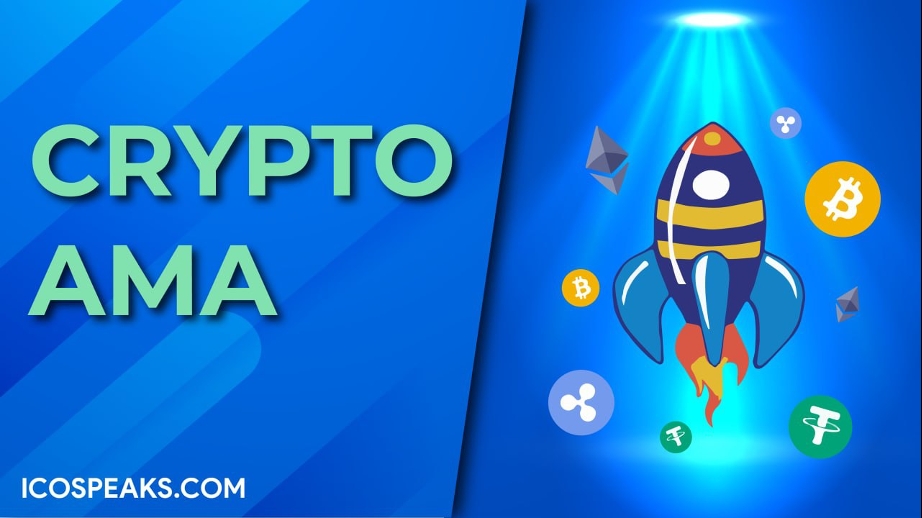 If there is anyone right now that has not heard or come across Cryptocurrency, then chances are that that person might be living under a massive rock. Okay, maybe that might be a little bit extreme, but with the noise that cryptocurrency has made in the finance world in recent years, it is absurd for most people not to know what it is about. The vast popularity of cryptocurrency has spread across different continents; currently, there are traders, investors, and Miners in Europe, Africa, Asia, Australia, North America, South America. It is safe to say that Cryptocurrency has dramatically changed the way businesses operate as well. Now, many companies have incorporated Cryptocurrency into their business models, with many more people joining the fascinating train that is Cryptocurrency.
As a result of the immense and continuous interest in cryptocurrency, there have been
opportunities for new projects to emerge. Remember that we first heard of Bitcoin then, Ethereum followed, now we have more than 12,000 cryptocurrencies. There are still many more crypto projects that are emerging and one way that these new projects gain popularity and introduce themselves to the ever-enthusiastic crypto community is through a Crypto AMA (Ask Me Anything) session.
In this article, we will look at how ICO speaks as a telegram group benefits any Crypto AMA session. Before we proceed, let us look at what Crypto AMA IS.
What is Crypto AMA?
Crypto AMA is a session where crypto enthusiasts meet to discuss the latest crypto projects in a live session or a pre-planned AMA session. The Crypto AMA session is divided into different phases to answer different questions about the new crypto project. In crypto AMA, there is nothing that is hidden concerning the Crypto project, after all, you want people to invest in your crypto project so it is best to uncover everything and assuage the affairs of the community members that are present at the event.
Why Telegram?
Social media is a powerful tool that accommodates a great Crypto AMA session, therefore, one of the platforms used by Crypto companies and emerging projects is Telegram. This social media platform is a viable tool for both the live AMA and the Pre-planned AMA session. The Telegram group offers members the opportunity to ask the necessary questions and interact with the admin on sensitive issues concerning the Crypto projects. Plus, it is also a great way for crypto enthusiasts to connect with each other. Admins can also connect with prominent members in the Crypto space that attend the AMA session on Telegram, thus making the platform a viable way to conduct a Crypto AMA.
What is ICO SPEAKS?
ICO SPEAKS is a telegram group that has 73,276 members and counting. The group offers its members the latest information on all things Initial Coin Offering, Initial Exchange Offering reviews. Plus, it is a Crypto signals telegram group that prompts its members on the best moves to make in order to navigate the Crypto market. ICO SPEAKS provides an avid platform for members to discuss emerging crypto concepts and projects that are promising. With Crypto giants in the group, members can easily know which Crypto project is great for investment and the ones that need to be avoided. So, if you are looking to introduce your new crypto project or conduct a Crypto AMA session, ICO SPEAKS is a great platform with a wide audience already interested in emerging projects.
Benefits of ICO SPEAKS for your Crypto AMA
Crypto Project Exposure
For new Crypto projects subscribing to a Crypto AMA is a great move but one dilemma is figuring out which group to use to enhance the credibility of their project. ICO SPEAKS offers a high degree of exposure for projects that host Crypto AMA sessions, with more than 50,000 active members there is no way that your project will not have the best Crypto AMA session.
Aside from the number of members on the platform, ICO SPEAKS is the best telegram group for AMA sessions. Look at this recent screenshot of a Google search below.


There is also a wide range of nationalities that are embedded in the ICO SPEAKS group, so you are not only getting your project known in one area but through the Crypto AMA session hosted on the group, you can spread your projects to other parts of the world.
ICO SPEAKS has a tremendous level of experience hosting different crypto project AMA sessions. In the last two years, the telegram group has hosted up to 200 AMA sessions for different projects. Plus, the group hosts 3 – 5 weekly AMA sessions and has paid up to USD 20,000 in rewards to active users.
Massive Engagement
Crypto projects gain popularity based on the number of people that engage and talk about it, therefore, with the number of active members on the ICO SPEAKS telegram group, you can be sure that hosting a Crypto AMA session will push your project, With people constantly asking questions and a free flow of information from you to them, it gives members the impression that this project is ready for something great.
Connection to a vibrant Crypto Community
The Crypto AMA session on ICO SPEAKS allows you to connect first-hand to a wide crypto community. A Crypto project is nothing without a vibrant community, therefore, ICO SPEAKS, allows you to showcase the peculiarities, and benefits of your crypto project and how they can invest. People are willing to invest in a project that they can easily connect to. ICO SPEAKS provides you with a strong platform to connect to Crypto giants and expand your reach considerably.
A crypto AMA session on ICO SPEAKS allows you to provide credible information about your project so you can avoid any misleading information. Furthermore, you can also correct the wrong notions about your project and set the records straight.
A Great Team
Asides from ICO SPEAKS providing you with the opportunity to give people the perfect idea about your project, you can have a great team from the group. The Crypto AMA session allows you to connect to a great team of members that can help you improve and promote your project even further on their personal pages. Some of the members on ICO SPEAKS hold a high reputation on several Crypto platforms, so imagine the opportunities that can come your way if these Crypto whales help you to promote your project on their respective platforms.
If you are interested in creating awareness for your project in the ICOspeaks telegram community, reach out to us by this link https://icospeaks.com/ico-ieo-promotion
---