Welcome to CHIKARA: Revolutionizing Gaming with P2E Token Access
Disclaimer: The text below is a press release that is not part of Cryptonews.com editorial content.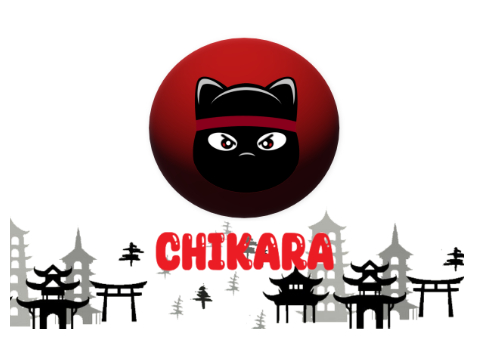 In the ever-evolving world of blockchain technology and cryptocurrency, exciting projects continue to emerge, offering unique opportunities and experiences.
One such project is CHIKARA, a groundbreaking token that aims to revolutionize the gaming industry.
Combining the concepts of play-to-earn (P2E) and in-game access, CHIKARA opens doors to immersive gaming experiences, enabling players to delve into captivating story modes and engage in thrilling arena battles.
With a supply of 88,888,888,888 tokens, the project's presale is now live at an attractive rate of $0.000105 per token.
The Power of CHIKARA
CHIKARA represents a transformative force in the gaming landscape by introducing the P2E
model, which allows players to earn real-world rewards by participating in and progressing through gameplay.
By acquiring CHIKARA tokens, gamers gain access to a vast ecosystem of interactive experiences, unlocking the potential to earn while enjoying their favorite pastime.
Captivating Story Mode
One of the key components of the CHIKARA ecosystem is its enthralling story mode. Players embark on immersive quests, exploring rich narratives and challenging their strategic thinking skills.
Each decision made and every achievement unlocked contributes to the accumulation of CHIKARA tokens, providing an additional incentive to dive deeper into the game's captivating world.
Thrilling Arena Battles
In addition to the engaging story mode, CHIKARA offers an adrenaline-fueled arena game that pits players against each other in fierce battles.
Gamers can compete in dynamic player-versus-player (PvP) matchups, testing their skills and strategies in real-time combat.
With each victory, players not only gain a sense of accomplishment but also earn CHIKARA tokens and cash prizes as a reward, increasing the value of their gaming experience.
The Limited Token Supply
CHIKARA takes a unique approach to its tokenomics by offering a limited supply of
88,888,888,888 tokens.
This scarcity ensures that the value of CHIKARA tokens remains protected, promoting a healthy and sustainable economy within the ecosystem.
The presale, currently underway at a price of 0.000105 USD per token, presents an exciting opportunity for early adopters to acquire CHIKARA tokens at an attractive rate.
Community and Partnerships
A thriving and engaged community is vital for the success of any blockchain project. CHIKARA recognizes this and places great importance on fostering a strong community spirit.
By creating various channels for interaction, such as forums and social media platforms, CHIKARA encourages players to share their experiences, provide feedback, and connect with like-minded individuals.
Furthermore, CHIKARA seeks partnerships with established game developers, influencers, and industry leaders to amplify its reach and establish itself as a prominent player in the gaming sphere.
Collaborations with reputable names will not only enhance the project's credibility but also create exciting opportunities for gamers to explore new horizons.
Our Presale
Get ready for the most anticipated gaming revolution - our presale is now live, offering exclusive access to CHIKARA tokens at an attractive rate of $0.000105 each.
Join the play-to-earn movement and secure your spot in the immersive world of CHIKARA today.
The last stage of the presale at $0.000225 presents an excellent opportunity to invest in CHIKARA before the public launch, with the potential for significant value appreciation due to its innovative play-to-earn mechanics and expanding community.
Don't miss out on this cool chance to be a part of the gaming revolution with CHIKARA.
Expertise and Passion
The CHIKARA team consists of individuals who possess a deep understanding of both gaming and blockchain technology.
With extensive experience in their respective fields, including game development, blockchain engineering, finance, marketing, and community management, the team brings a multifaceted approach to CHIKARA's development and growth.
Conclusion
CHIKARA is poised to disrupt the gaming industry with its innovative P2E token access model.
By offering access to captivating story modes and adrenaline-pumping arena battles, players can immerse themselves in a world where their gaming skills are rewarded with real-world value.
With a limited token supply and a presale currently underway, CHIKARA presents an enticing opportunity for gamers and investors alike to join a pioneering project that is transforming the way we think about gaming and cryptocurrency
Important
Exciting news in the gaming and blockchain world. Just a few days ago, BINANCE, a leading cryptocurrency exchange, made a significant investment in the gaming sector, signaling a strong endorsement of the potential and growth of blockchain-based gaming projects. Probably nothing.
Join CHIKARA Before the Bull Run: Unlock the Potential for Exciting Gains
Website: www.chikara-inu.com
Telegram: https://t.me/+ShysjgLvjZA1MmE8
---