Web3 Gaming Ecosystem Neon Link Announces July 13 for Public Token Sale
Disclaimer: The text below is an advertorial article that is not part of Cryptonews.com editorial content.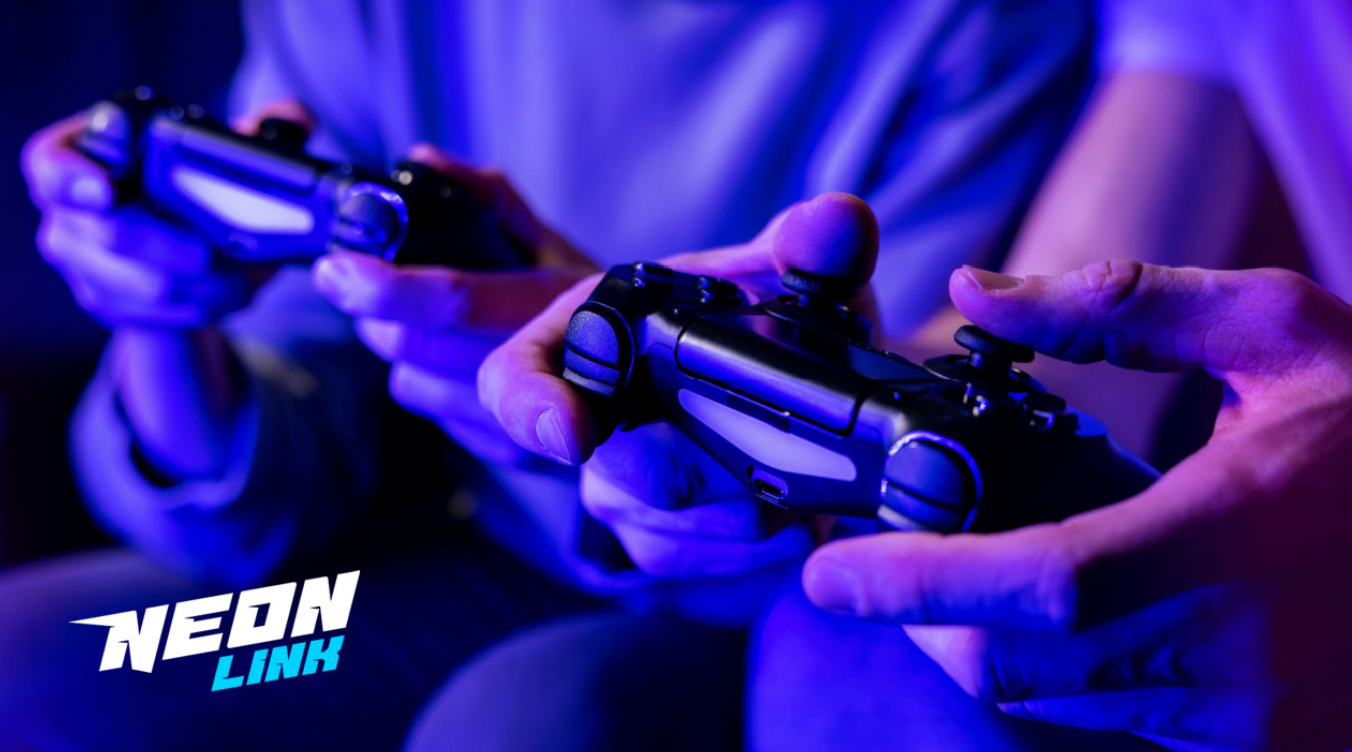 Pioneering Web3 gaming platform Neon Link has announced the launch date of its public token sale, which will commence on July 13, 2023, at 13:00 UTC. The emerging blockchain innovator has created an entire ecosystem to play and develop online games with a community-driven focus at its center.
With the release of its platform, new games, and public sale, Neon Link is bringing gamers, and developers together to share true ownership and shape their gaming experiences with the new possibilities made possible by blockchain technology.
What is Neon Link?
Neon Link is a vibrant, community-driven Web3 gaming ecosystem driven by its own robust network and native NEONLINK token. The company is striving to be a leader amongst the next generation of web3 gaming innovators by pushing the limit of what is possible with online gaming ecosystems and revolutionizing the gaming experience to benefit all those involved.
Web3 Gaming Ecosystem
The Neon Link ecosystem is powered by NEONLINK & the Neon Link network. NEONLINK is the ecosystem's native token and was designed specifically for gaming, with governance, staking, and fast transactions in mind. Transparency, player control, and the fair division of profits are focal points of the ecosystem with the platform's various next-gen tools reflecting these ideals.
The Neon Link blockchain network was developed for a robust Infrastructure, scaling potential, and peak performance at the center. Having already processed 10 million transactions across 120k accounts in a matter of weeks, (and capable of processing 35,000 transactions per second) the Neon Link blockchain network is ready for large-scale use.
The Neon Link ecosystem also has a swath of other features that stand to benefit gamers and developers, including a non-custodial wallet, NFT marketplace, decentralized exchange, block explorer, interoperability bridge, and much more.
Engagement & Community Funding
Community engagement is a huge factor in the success of blockchain gaming projects, or platforms. Neon Link is taking this to the next level by making their community an integral part of the growth of its ecosystem, as it seeks to empower developers & create a player-centric experience.
Neon Link provides its community with constant updates, in addition to frequent Medium articles to keep its growing user base apprised of upcoming news, company targets, rewards-based competitions, and funding events. Neon Link exceeded its token presale target, selling 13.6m NEON, raising $817,000, and followed up with 2 successful EMV funding rounds and a testnet campaign that gave $2 million USD in NEON Coin to participants for helping to test the network.
Ascend the End Launches on August 1
With the first rounds of funding successfully secured and the network in full swing, Neon Link looks to the release of its first 3 games, including the flagship title Ascend the End, which will launch on August 1st, following the public sale. Ascend the End is a 3rd-person online shooter & blockchain game built on the Neon Link gaming platform.
The strategy-based, apocalyptic shooter pushes players to learn various battle skills as they loot, craft, fight and survive. Players can also use tradable in-game items (weapons, shields, skins) to battle and climb leaderboards for exclusive crypto rewards through competitive gameplay.
NEON Token Sale: The Future of Gaming
The NEONLINK public token sale will start on July 13, 2023, giving anyone not yet involved with the project the opportunity to be part of the journey and the future of Web3 gaming. On August 1, 20% of all participants' tokens will be released to their wallets, which will be followed by a 10-month vesting period in which participants will receive 10% of their remaining tokens per month.
Sale & Allocation Details
The NEONLINK Token public sale token allocation details are as follows:
Token Allocation: 80,000,000 NEONLINK
Maximum Tokens per Participant: 5,000 (with a bonus of 6,000)
Maximum Backers: 16,000
Maximum Deposit: $500
Token Price: $0.10
Total Cap: $8,000,000
How to Participate
Neon Link has made the public sale accessible to as many people as possible by enabling support for over 50 different wallets, including Ledger, Metamask, Coinbase, trust wallet, Safemoon, Exodus, MEW, Infinity, Zerion, Ambire, SecuX, Onekey, Bitkeep. Anyone interested in whitelisting for the token sale can connect their ETH or BNB Wallet to the Neon Link website.

Related News:
---