Web3 Coin LPX Helps Users Find the Next Meme Coin to Explode – $1 Million Soon?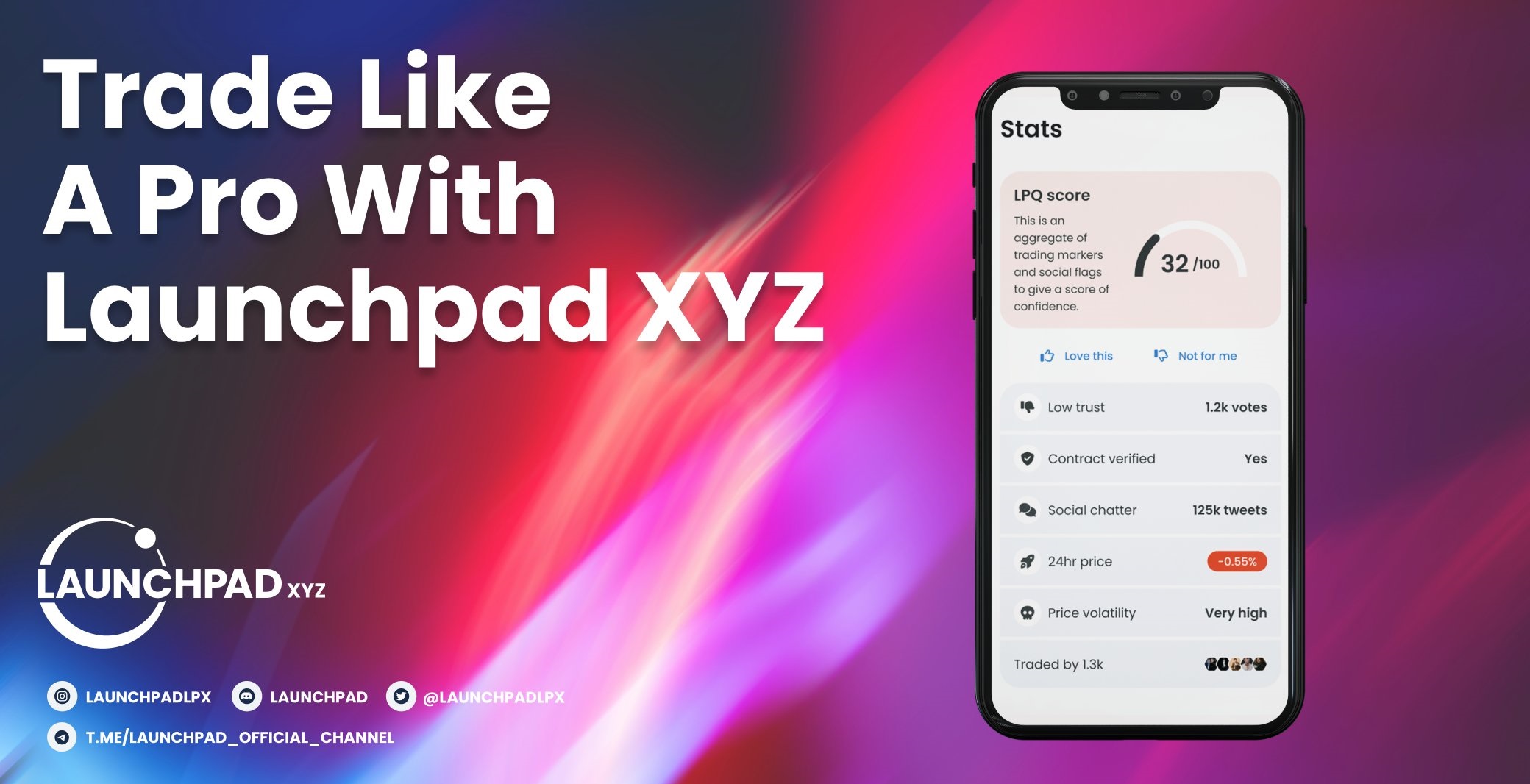 The concept of "Internet 2.0" is beginning to pique public interest. Also known as Web3, it's characterized by decentralization and the prevalence of cryptocurrencies and tokens. In this context, the overwhelming terminology of blockchains, wallets, gas fees, and a plethora of crypto tokens present a yet-to-be-fully explored domain, harboring both risks and opportunities in equal measure.
Navigating this volatile landscape can often seem like an insurmountable task, with its inherent high price fluctuations and the unfortunate presence of scams. But help is on the horizon. A promising crypto project, Launchpad XYZ ($LPX), is in the works, seeking to establish a comprehensive and user-friendly Web3 platform to make the complicated world of cryptocurrencies accessible to everyone.
LPX: Making the Complex World of Crypto Simple
As the project's whitepaper highlights, Launchpad XYZ envisions creating a "humanized, curated portal" offering its users easy access to the best of blockchain projects. Touted as one of the top altcoins, LPX presents a self-custody feature, a boon for users who own an array of assets. From Non-Fungible Tokens (NFTs) to Play-to-Earn games, LPX seeks to provide an unbiased view into the latest offerings of Web3.
LPX has ambitious plans to make Web3 more engaging and inclusive. The platform's proposed features include a library for accessing the metaverse and play-to-earn web3 gaming worlds, a trading terminal, and a decentralized cryptocurrency exchange (DEX).
As the whitepaper states, "We'll focus on attracting market-leading liquidity providers to ensure your trades are complete fully on the Launchpad XYZ DEX," which shows the platform's commitment to a user-centric approach.
The platform also proposes a peer-to-peer (P2P) non-fungible token exchange for NFT enthusiasts. LPX's Web3 wallet will add an extra layer of security and control for users, allowing immediate self-custody of their crypto assets.
Bridging the Crypto Presale Gap: From Web2 to Web3
LPX's mission is to accelerate the widespread adoption of cryptocurrencies by serving as a bridge between Web2 and Web3 for brands. The platform's strategy is to provide brands with user-friendly access to immutable contracts and validated data.
Through this approach, LPX desires to help brands engage the next 10 million Web3 users, providing tools, knowledge, and audiences compatible with the existing infrastructure.
A trading terminal and decentralized exchange, coupled with an advanced research suite, 'Trading Edge,' are among the platform's anticipated features. In addition to providing an arsenal of trading tools, the platform also plans to offer comprehensive trading and investing education. The purpose is to empower Web3 users of all experience levels to maximize their profit potential.
The $LPX Token: A Crypto Presale Offering You Might Not Want to Miss

To finance the platform's development, LPX is currently hosting a presale of its native $LPX token. Despite being in its infancy, the presale has already achieved considerable success, raising an impressive $900,000.

The $LPX token, currently priced at $0.0445, is on the verge of a 3.3% price rise to $0.046 when the presale hits $1.55 million. The $LPX price will eventually increase to $0.0565 across nine subsequent presale stages before it lists on the Launchpad XYZ decentralized exchange in the third quarter of 2023.
While Web3 and cryptocurrencies can be intimidating, platforms like Launchpad XYZ are working towards simplifying this space. These platforms' development and progress might lead to mass adoption, presenting interesting opportunities for both beginners and seasoned crypto enthusiasts.
Disclaimer: Cryptocurrency projects endorsed in this article are not the financial advice of the publishing author or publication - cryptocurrencies are highly volatile investments with considerable risk, always do your own research.
---