Watch Fiat Currencies If You Want To Guess Bitcoin's Next Move
Disclosure: Crypto is a high-risk asset class. This article is provided for informational purposes and does not constitute investment advice. By using this website, you agree to our terms and conditions. We may utilise affiliate links within our content, and receive commission.
As major fiat currencies face potential devaluations in the wake of the COVID-19 crisis over the coming months and years, an alternative currency like bitcoin (BTC) has never been so needed, according to Max Bronstein, a member of the Institutional Coverage team at Coinbase.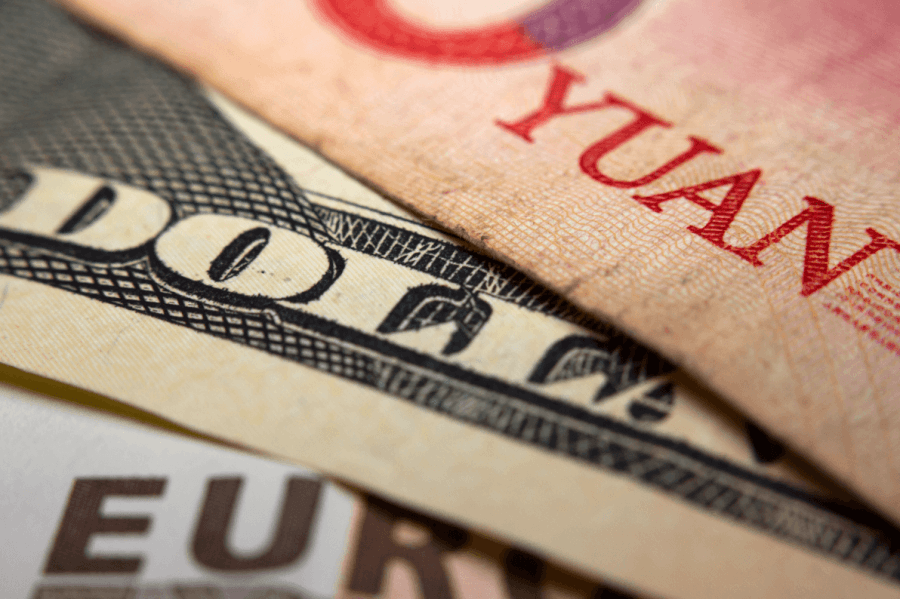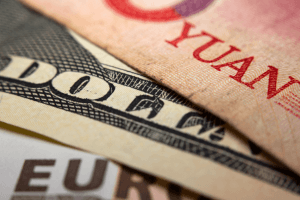 Sharing his thoughts about the future of fiat currencies and BTC in a Twitter thread today, Bronstein explained his bullish view on bitcoin by pointing to the currently massive stimulus programs employed by central banks around the world, both in the US and other regions.
"First, there are a number of countries with high dollar-denominated debts, low dollar reserves, and home currencies with weak foreign demand," Bronstein said, adding that the current political situation in many of these countries "requires a flood of new money supply," making them "likely to experience severe inflation."
According to Bronstein, this applies in particular to the national fiat currencies of China and Hong Kong, although the euro and US dollar also remain vulnerable to devaluation.
US dollar against major fiat currencies in the past 6 months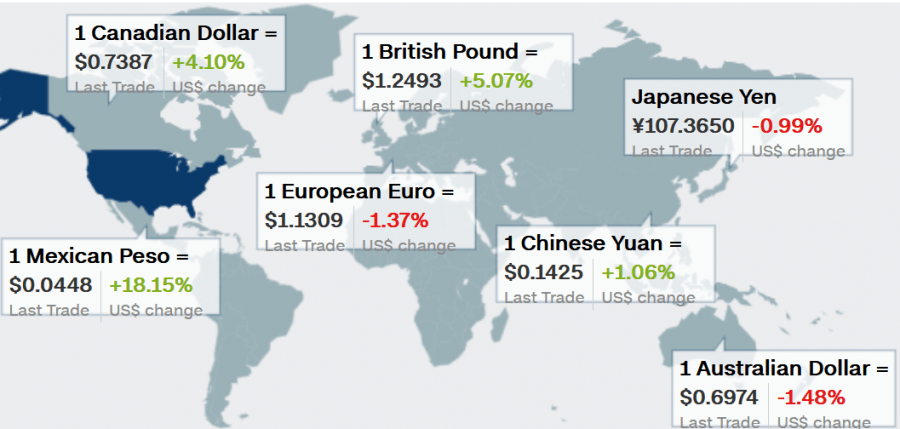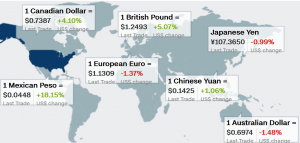 He added that the US Federal Reserve not only wants to stimulate the economy, but it is in both their and consumers' interest to devalue the dollar.
"The US consumer so desperately needs debt reduction and affordable living costs. There hasn't been this strong of a need to devalue the dollar since [the World War II]," Bronstein wrote, adding that "a democratic president + fully scaled MMT" is a perfect setup for this devaluation of the US dollar to happen.
MMT stands for Modern Monetary Theory, and is an economic theory that advocates government spending not constrained by tax revenues, and instead paid for by currency creation by a single monopoly issuer like a central bank.
In the Twitter thread, Bronstein also raised the question of how BTC would react to a dollar devaluation, to which he answered that "bitcoin sits in stark contrast as it can't be debased by a central party."
"In a regime where nearly every government has an incentive to debase their currency, few monetary systems stand to benefit as much as Bitcoin does," Bronstein said, before concluding that "Never before has an open-source competitor to fiat currency been so needed."
Although it is still too soon to say if Bronstein's predictions for fiat currency devaluations in wake of the current economic crisis will be correct, there was a long-term reduction in volatility in the currency market, as reported by Bloomberg in January this year.
Since then, however, in March and April, volatility in EUR/USD has spiked higher as a result of the COVID-19 panic in financial markets. It has decreased since then, but is still higher then the level seen in January.


___
Learn more: Watch Fiat Currencies If You Want To Guess Bitcoin's Next Move
{no_ads}
---