Want to earn money for watching TV? Find Out More About The New Script Network Presale.
Disclaimer: The text below is a press release that is not part of Cryptonews.com editorial content.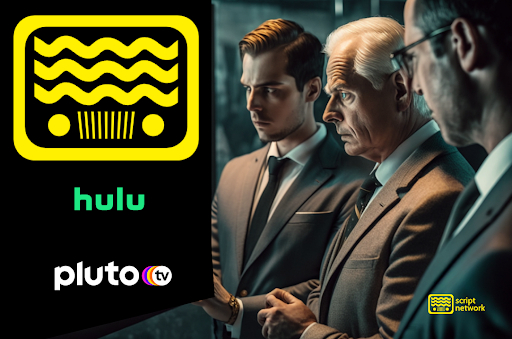 In this digital age, where streaming services have become a part of our daily lives, most people spend hours watching TV shows and movies. But have you ever thought about earning money while doing so? This has become a possibility with the new 10x crypto, Script Network (SCPT). By watching TV, you can now earn money with the help of this innovative cryptocurrency.
This article will explore how the 10x crypto works and how you can start earning money from the comfort of your couch.
Click Here to Join Script Network (SCPT) Presale.
The Script Network (SCPT): Revolutionizing the TV industry with GameFi and social elements
Script Network (SCPT) is a unique watch-to-earn gamified live TV platform that rewards users for watching content on their platform. With 24/7 live television on the chain, users can choose from multiple channels and earn rewards on and off-chain while they watch.
The Script Network (SCPT) is a new platform built on the Script blockchain that features GameFi and social elements, making TV viewing a fun and profitable experience. It is also an ERC20 token, which means it is compatible with the Ethereum network and can be easily exchanged for other cryptocurrencies.
Script Network aims to address various limitations the current market faces regarding live TV platforms, such as the lack of full user interaction, protocols to compensate users, and streamlined processes for content partners to distribute and scale their content in a decentralized manner.
Click Here to Join Script Network (SCPT) Presale.
Script Network (SCPT) targets 4 billion potential customers with a unique pay-to-watch incentive model.
Script Network (SCPT) is an ERC20-based blockchain platform that offers full interaction for users and content partners in a secure and scalable ecosystem for television and film. Users can earn rewards by watching content or participating in the network. The platform provides a multi-access network for content-based NFTs and projects to distribute through Script Network.
The potential audience base for the new platform is enormous, as it targets approximately 4 billion people who currently pay a monthly fee for content. Script Network's incentive model, which pays users for their time on the platform instead of charging them, is expected to attract paying customers quickly and rapidly fuel growth upon launch.
Script Network (SCPT) has achieved impressive results since its inception on December 23, 2022. The platform has garnered over 25,000 registered users, 26 agreements with studios, content creators, and brands, and over 100,000 hours of watched content. Additionally, the platform experiences organic growth of 600+ users daily.
Click Here to Join Script Network (SCPT) Presale.
Script Network (SCPT) drives success with its innovative revenue strategies.
Script Network's (SCPT) unique monetization strategy includes selling ad slots on-chain for long-term clients, special events, and non-skippable ads every 8 minutes. The platform's mandatory NFT, which is upgradable and tradeable on the marketplace, is one of the best NFTs for earning rewards from Script TV.
The Script Network (SCPT) has licensed content and special technology for NFTs and filmmakers. They have many years of experience in the media industry and cannot be copied without permission. This makes them a strong contender to offer the best NFTs-based projects and become the leading online entertainment platform in the next five years.
The Script Network presale is an opportunity for early investors to get involved in a project that has the potential to revolutionize the way we consume and interact with television content. The presale offers a chance to buy ScriptGLASS NFTs, which are essential for users to participate in the watch-to-earn mechanism on the Script TV platform.
Conclusion
The Script Network is a new 10x crypto offering a promising opportunity for people to earn money while watching TV. By utilizing cryptocurrency as an incentive, this innovative crypto project could transform the media industry and create new possibilities for viewers and content creators. Now is the time to get the SCPT token on presale!
Click Here to Join Script Network (SCPT) Presale.
---