Vitalik Buterin Wants BTC To Follow the Step of ETH with Layer-2 Solutions, VC Spectra Attracts Massive Attention
Disclaimer: The text below is a press release that is not part of Cryptonews.com editorial content.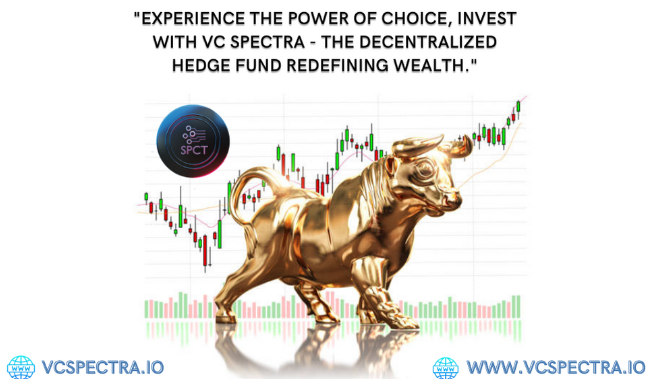 The co-founder of Ethereum has urged the Bitcoin (BTC) network to adopt layer-2 scalable solutions.
While Bitcoin (BTC) continues to surge toward the $31,000 threshold, VC Spectra (SPCT) gains massive attention as a hidden crypto gem that offers revolutionary features and unrivaled real-life utility.
VC Spectra (SPCT) raised more than $2.4 million in its private seed sale and brings excellent returns as early as Stage 2 of the public presale phase.
Bitcoin (BTC) Needs Zk-Rollups, Says Vitalik Buterin
According to Buterin, Bitcoin (BTC) could soon become an ordinary payment network if it doesn't implement layer-2 solutions like Ethereum's Plasma and ZK-rollups (zero knowledge rollups).
This off-chain protocol could improve the speed and scalability of Bitcoin (BTC) transactions without infringing upon the users' privacy.
However, Buterin recognized Bitcoin's (BTC) current layer-2 solution Bitcoin Ordinals as a positive sign that the Bitcoin (BTC) network is moving in the right direction.
Bitcoin (BTC) is currently trading for $30,547, surging by 0.10% in the last seven days.
Bulls expect significant surges in Bitcoin's (BTC) price if the SEC decides to approve Bitcoin (BTC) spot ETF applications.
On the other hand, bears warn that Bitcoin (BTC) could soon fall back to its June figures below $28,000 if it fails to maintain daily closes above $30,000 in the following term.
VC Spectra (SPCT) Outshines Competitors in the Crypto Race
VC Spectra (SPCT) is a community-driven decentralized hedge fund that provides the most lucrative investments in current blockchain projects and technology startups.
The token's exceptional real-world utility has prompted numerous experts to predict VC Spectra (SPCT) imminent rise to the top of the crypto market.
VC Spectra (SPCT) users can delve into a wide variety of tokens and niche markets and diversify their portfolios with projects that bring the highest rewards at minimal risks.
Their smart investment decisions are aptly rewarded with quarterly dividends and buybacks from the profits.
Furthermore, VC Spectra's (SPCT) cutting-edge AI trading systems select the most viable options with an unsurpassed level of precision.
The platform's rigorous risk analysis empowers VC Spectra (SPCT) users to identify market trends and invest with confidence.
On top of that, the VC Spectra (SPCT) BRC-20 standard token includes a deflationary burn mechanism that reduces circulation over time.
SPCT holders gain numerous fantastic benefits, such as exclusive access to pre-ICO discounts and voting rights for future investments.
The platform has currently sold 102,872,504 SPCT tokens, which means that investors have depleted over 82% of VC Spectra's (SPCT) Stage 1 supply.
The token is still available for just $0.008, and investors will soon receive an amazing 37.5% ROI when VC Spectra (SPCT) surges to $0.011 at Stage 2 of the public presale.
On the other hand, the $0.08 presale target is set to bring VC Spectra (SPCT) holders up to 10x gains.
The returns are bound to get incredibly greater as VC Spectra (SPCT) expands its reach after the official launch, so don't hesitate to invest right away.
Learn more about the VC Spectra presale here:
Presale: https://invest.vcspectra.io/login
Website: https://vcspectra.io
Telegram: https://t.me/VCSpectra
Twitter: https://twitter.com/spectravcfund
---